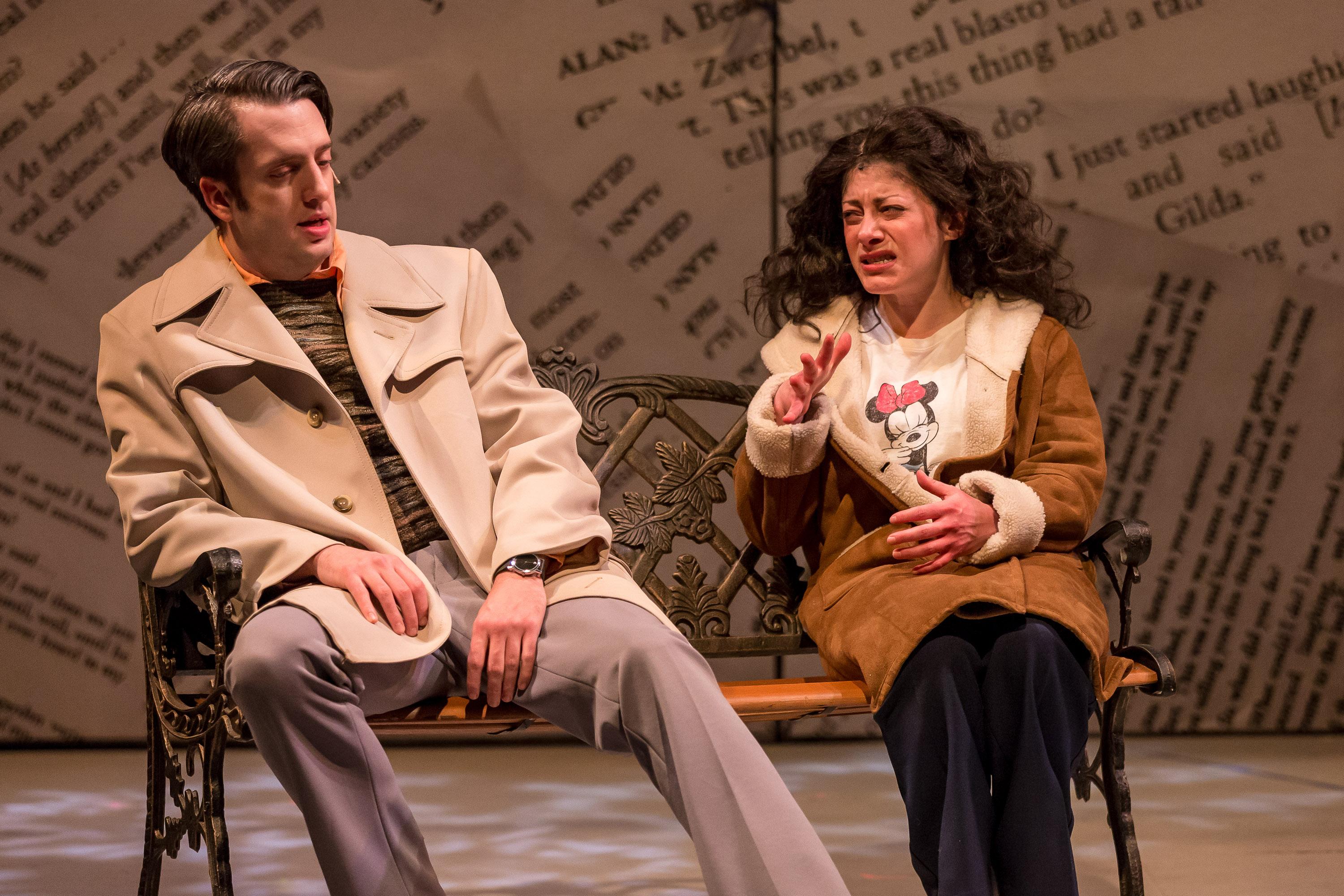 Jackson Evans as Alan Zweibel and Dana Tretta as Gilda Radner in "Bunny Bunny" (Photo: Brett A. Beiner)
You will catch only a brief glimpse of the big explosion of hair, which is seen from behind as she looks out into the audience during her glory days on "Saturday Night Live."
But you will fully feel the manic energy and rapid-fire comic responses that clearly were part of her DNA. And more importantly, you will meet the sad clown behind the irresistibly zany one that propelled her into stardom.
In "Bunny Bunny: Gilda Radner, A Sort of Love Story" – Alan Zweibel's poignant memoir in the form of a play, now receiving an expertly realized production at the Mercury Theater Chicago – you also will not hear a replay of any of the iconic "SNL" sketches. Radner's portrayals of such characters as Roseanne Roseannadanna, the obnoxious local newscaster known for going off on insane tangents, or elderly Emily Litella, the angry self-appointed editorializer, continue to live vividly in the memory of all those who watched them on TV during the second half of the 1970s, and a younger generation can watch her on YouTube. There also is no attempt to bring back Baba Wawa, Radner's spot-on Barbara Walters parody.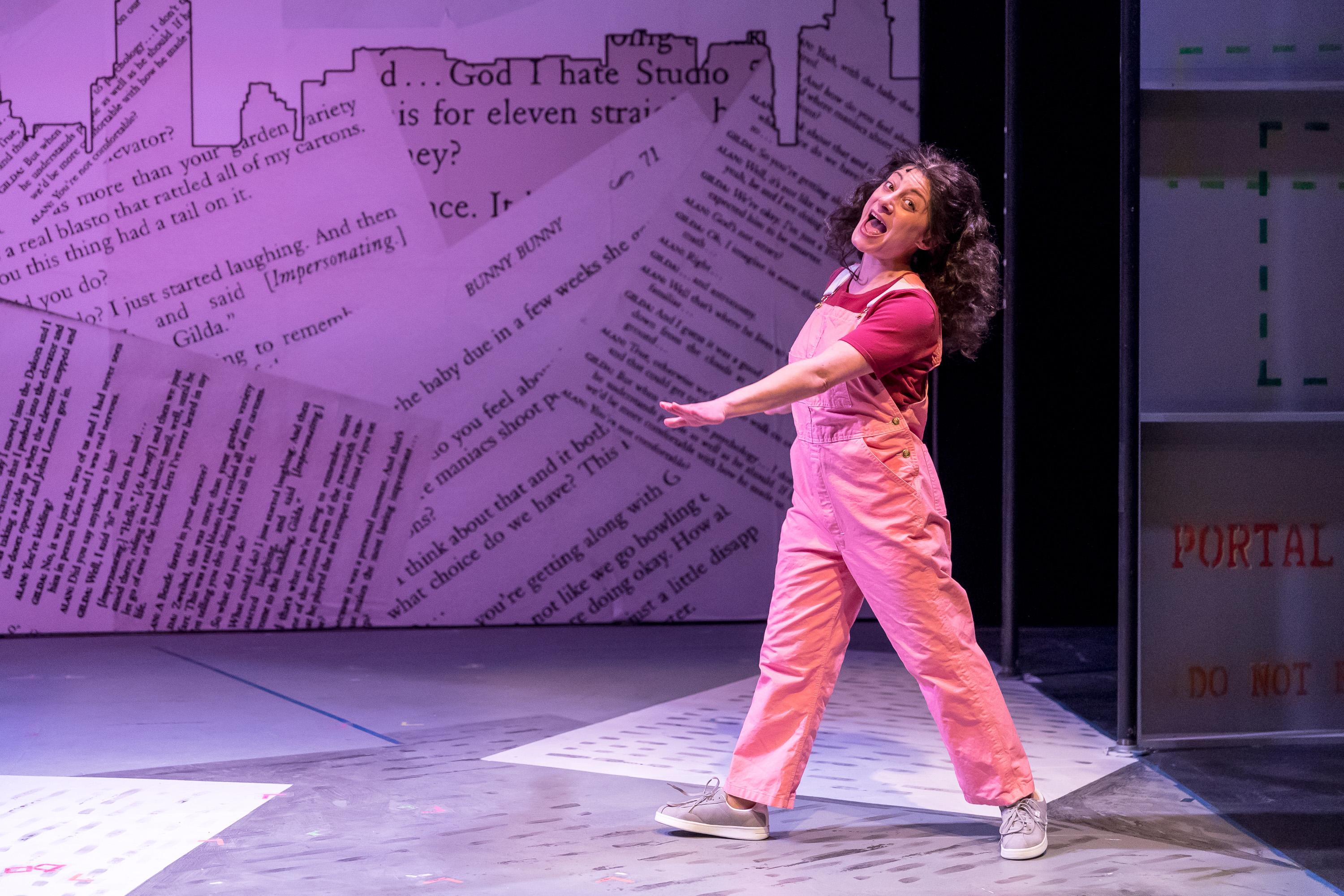 Dana Tretta as Gilda Radner in "Bunny Bunny" (Photo: Brett A. Beiner)
And this is as it should be, because no one could, or would probably even want to try to imitate those singular rants. More to the point is what Zweibel – the Emmy Award-winning writer-producer who early on co-wrote much of Radner's best material, and who, for years, loved her deeply, but never became a true romantic partner – actually does manage to do here. And that is to show us the often sad, self-lacerating, emotionally troubled clown behind the supremely audacious, larger-than-life one beloved by the public.
In Dana Tretta, a petite powerhouse of a musical theater actress who has found her finest dramatic role to date in "Bunny Bunny," those aspects of Radner are given full life with immense honesty, and in ways that reveal the comedian's neediness, vulnerability, eating disorders and, above all, her use of comedy as a protective shield. It was a shield that, at some point in Radner's all-too-brief life (she died of ovarian cancer in 1989, at the age of 42), she rejected. As she puts it in this play: "Comedy is too desperate; it's going to the extreme just to get people to love you."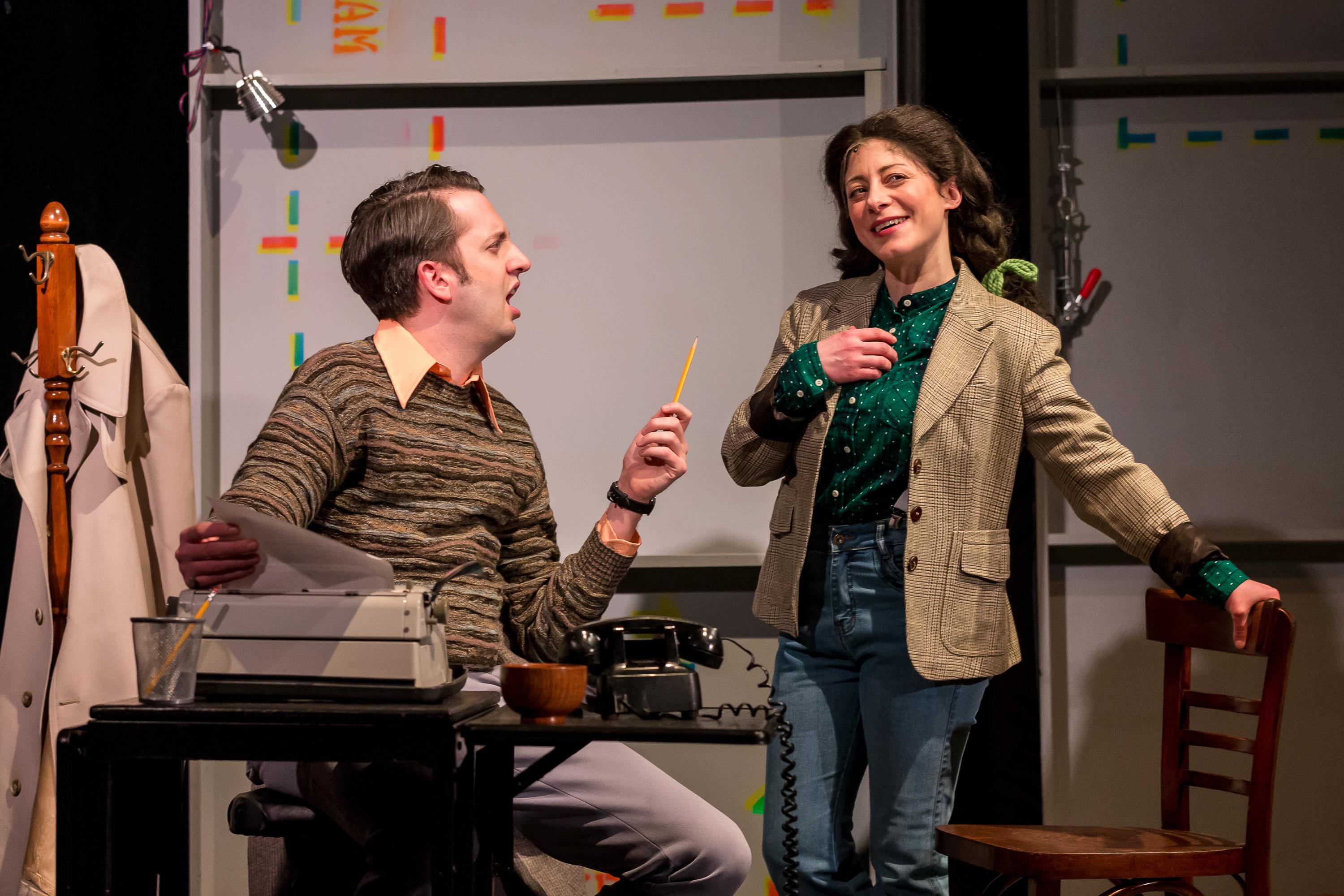 Jackson Evans as Alan Zweibel and Dana Tretta as Gilda Radner in "Bunny Bunny" (Photo: Brett A. Beiner)
In a very real sense, that is how comedy also functioned for Zweibel (ideally played by Jackson Evans), the whip-smart, nerdy, "far too nice Jewish boy" who Radner saw as something of a brother, whose sense of humor uncannily matched hers, and whose kindness never wavered. Radner's feeling that it would be disastrous to mix a personal relationship with a brilliant professional one was not without merit. So was her wish that Zweibel call her Gilbert rather than Gilda, so that she would hold a special place in his life beyond that of her fans. 
Of course she broke his heart (and also helped warn him off his flirtation with cocaine), until he managed to marry, have kids and move on with his life, although the two never completely let go of each other. She moved on, too, with a brief marriage to a musician and then finally finding something special with actor Gene Wilder.
Zweibel deftly captures Radner's post-"SNL" years, including her successful 1979 one-woman show on Broadway, "Gilda Radner - Live from New York" which gives Tretta a chance to knock it out of the park with the wildly racy song, "Let's Talk Dirty to the Animals." But those years also were marked by a number of failed movies and other projects, as well as her battle against cancer and her book about dealing with it.
Under Warner Crocker's direction, the story, narrated by Zweibel, moves with speed and economy as Jason Grimm plays 20 different characters, from a bouncer to Andy Warhol, and a pair of stagehands playfully move bits of scenery (most notably a large potted plant) into place. 
So what is the meaning of "Bunny Bunny," you might be wondering? It was a sort of magic incantation devised by Radner's dad to help his young daughter counter her fears. Without question, she needed it throughout much of her life.

"Bunny Bunny: Gilda Radner, A Sort of Love Story" runs through April 1 at Mercury Theater Chicago, 3745 N. Southport Ave. For tickets call (773) 325-1700 or visit www.MercuryTheaterChicago.com. Running time: 2 hours and 10 minutes with one intermission.
---
Related stories: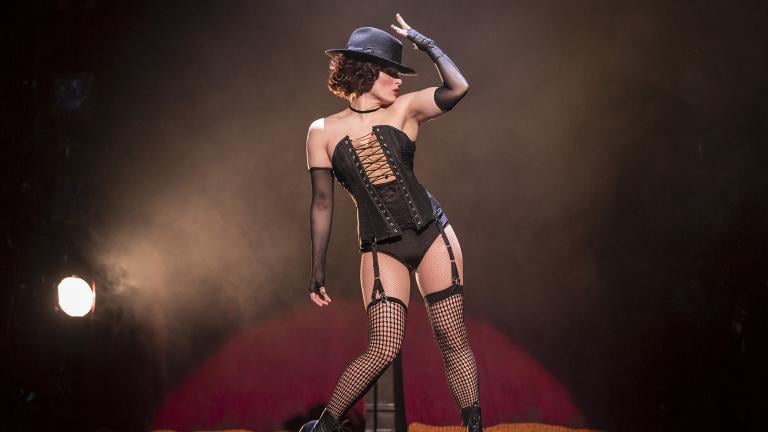 Historical, Personal Mesh to Stunning Effect in Paramount's 'Cabaret'
Feb. 12: In Paramount's revival of the 1966 musical, director-choreographer Katie Spelman not only finds a perfect balance between the personal and political, but fully captures the flamboyant decadence of 1930s Weimar Germany without exploiting the pure shock value of its sexual antics.
---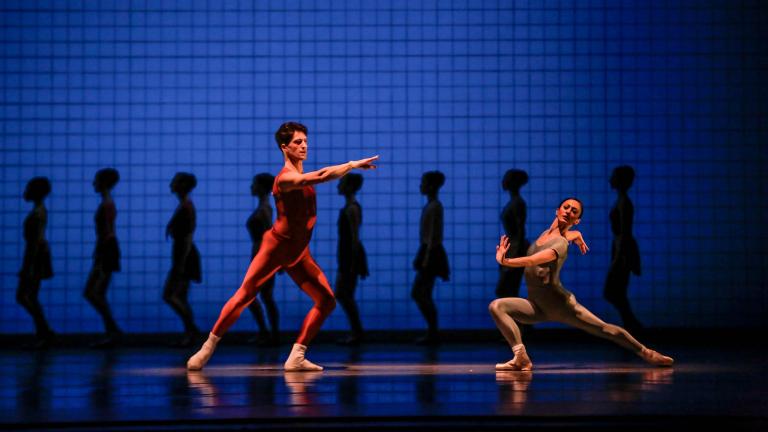 Joffrey's Breathtaking 'Modern Masters' Explores Ballet's Evolution
Feb. 8: The Joffrey Ballet's winter program is a stunning showcase of the prowess of its dancers, as well as the stellar talents of the Chicago Philharmonic and music director Scott Speck.
---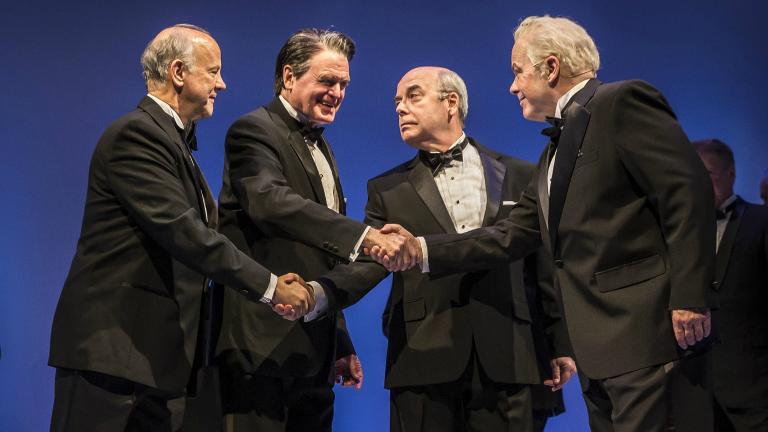 Hedy Weiss Reviews 'Blind Date,' 'Ragtime,' 'Skeleton Crew,' More
Feb. 6: "Ragtime," Ronald Reagan and a rarely seen Stephen Sondheim show are currently featured on Chicago-area stages. Theater critic Hedy Weiss joins us with recommendations – and two exclusive reviews.
---