A report released two weeks ago independently confirmed what some investigative journalists reported last year: that Cook County's property tax assessment system is stacked against lower-income households.
On Thursday, it was standing room only at a hearing on that report held by the Cook County Board Finance Committee. Commissioners grilled the top deputy in the assessor's office on how it's addressing the enormous disparity in the county's assessments, and how soon taxpayers will be seeing a more equitable system.
Neither Cook County Board President Toni Preckwinkle, who commissioned the report, nor Cook County Assessor Joseph Berrios were at the hearing. Instead, representatives from their offices were there and it was Thomas Jaconetty, an attorney with the assessor's office, who came under the most questioning.
The study, conducted by Virginia-based Civic Consulting Alliance or CCA, concluded that the Cook County valuation process was what they termed a "wealth transfer from owners of lower-value homes to those of higher-value homes."
First and foremost on commissioner's minds, and that of most everyone in attendance Thursday, was how – and how quickly – the assessment system can be fixed to become more equitable.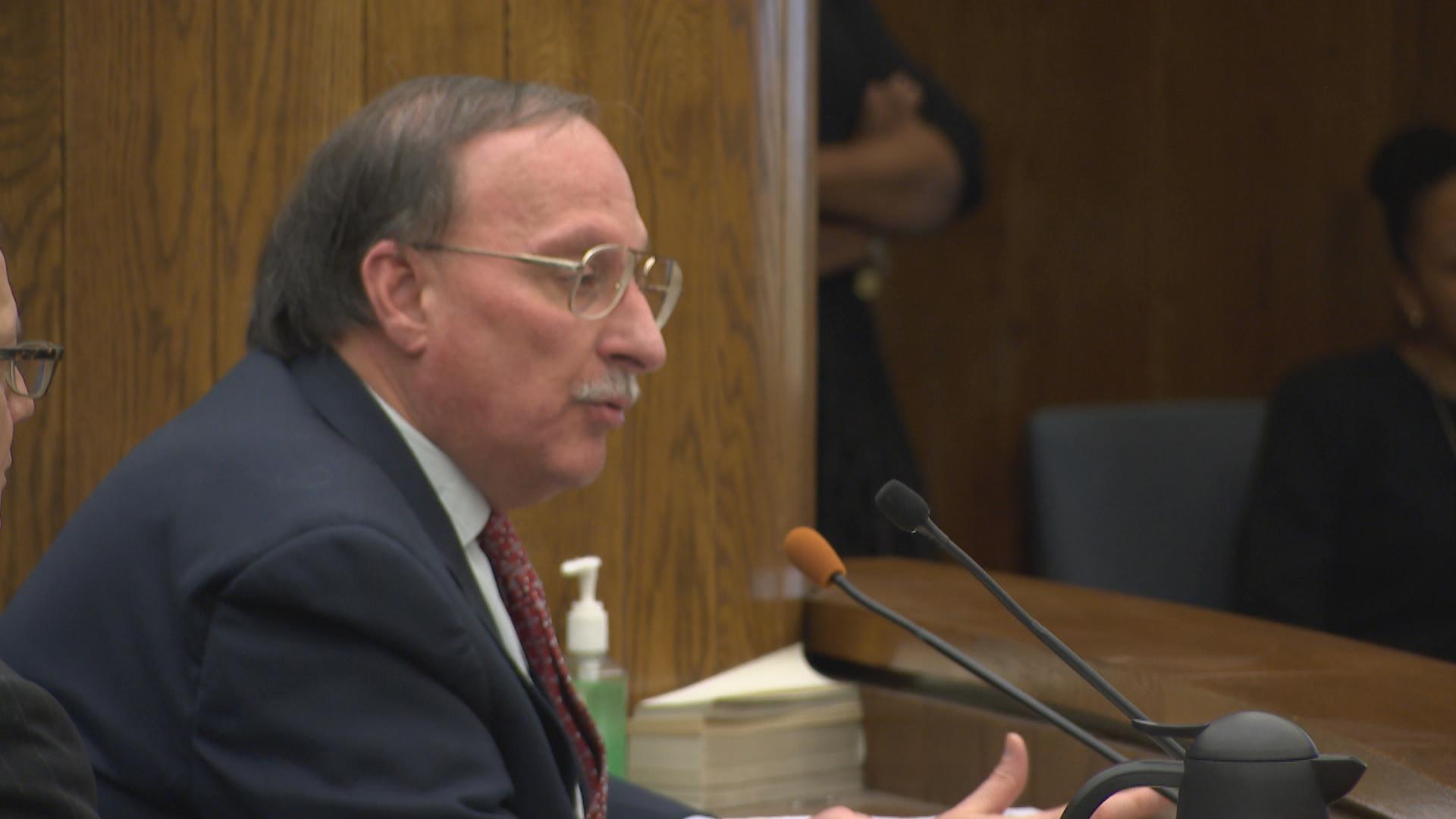 Thomas Jaconetty speaks Thursday at the hearing.
"We have the opportunity now after two years of working with (Tyler Technologies) and the county and one year of working with CCA to introduce various innovations immediately in this assessment cycle," Jaconetty said. "With respect to CCA, we welcome their assistance. They have been given unprecedented access to our office, to the data, to the processes, to the employees … We have the shared goal of having a better, fairer, more equitable, less regressive, less variable assessment system."
Whether or not Cook County taxpayers will be seeing more equitable tax bills soon depends on how you define "soon." After 40 years of what everyone now agrees is a broken system, the assessor's office says reforms can be implemented during the valuations that take place over the next three years. And as it stands, it appears the communities on the city's South and West Sides, as well as the south suburbs, will be getting updated valuations later in the three-year Cook County cycle.
"Quite frankly, people have been in office for 7 ½ years, and had an opportunity to fix it, have not fixed it but have cost taxpayers more money in this process," said Commissioner Richard Boykin, who represents some of those West Side communities and once threatened to challenge Preckwinkle. "I don't even know if (this hearing) is going to get us to an answer or solution. I think this is just a Band-Aid to get through the election."
"We've seen how far away we are from being equal," said Commissioner Bridget Gainer, "and we've been given a road map to move forward. So I think now it's a whole different story because this isn't about, 'I don't want to pay my property taxes' or 'My property taxes are too high.' Now we know the system is broken and we have the tools to go forward."
Fritz Kaegi, a strong challenger to the embattled Assessor Berrios, took the opportunity to have his say before the hearing, blasting one aspect of the CCA report.
"It did not even look at commercial assessments," Kaegi said, "and this is one of the most outrageous aspects of our system today."
In a response the assessor's office said in a statement:
"Commercial buildings exist to generate income. So, unlike the valuation of houses, Illinois uses an income-approach-to-value for income-generating or commercial buildings. 
"The Assessor's Office is prevented by law from assessing income-generating property based on its sale price."
The primary election is less than three weeks away and the assessor's race will be one to keep an eye on.
---
Related stories: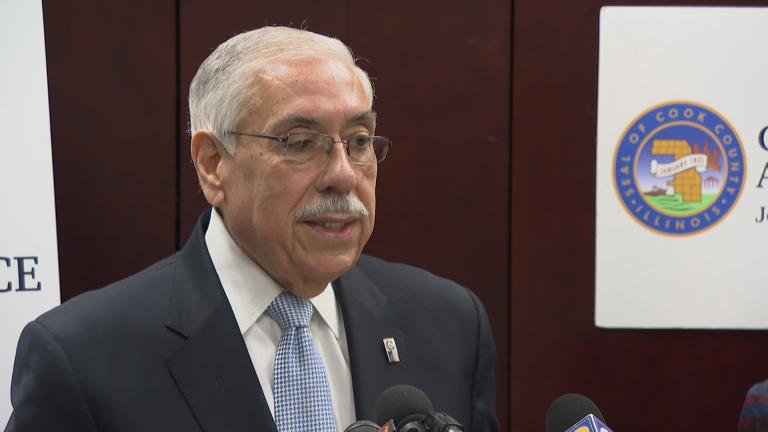 Property Tax System 'More Regressive' in Cook County, Report Finds
Feb. 16: A bombshell report on Cook County's property tax system exposes flaws in how the assessor determines how much residents owe in property taxes.
---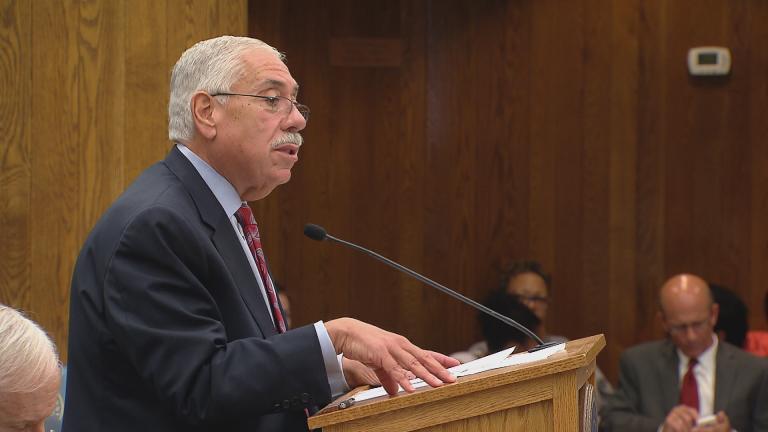 Berrios to Face One Challenger in Race for Cook County Assessor
Feb. 6: Another race in the March 20 primary that is heating up: Cook County assessor. The field narrowed Tuesday to one contender taking on incumbent Joe Berrios, but the dirt is still flying.
---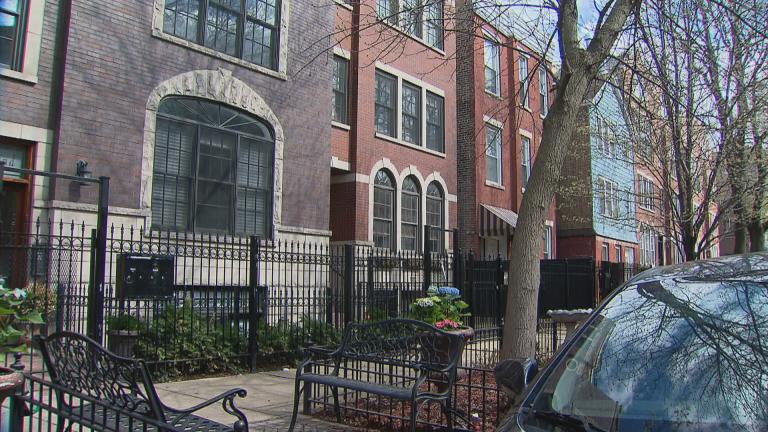 Clock Ticking on Probe of Cook County Assessments
Feb. 1: Is an independent review of the Cook County assessment process just a political cover for embattled Assessor Joe Berrios?
---