It's been seven months since the beginning of a process that's supposed to determine once and for all whether the Cook County assessment process is regressive.
A group brought in by Cook County Board President Toni Preckwinkle and Assessor Joe Berrios to audit the process had initially said it would have results before the new year. But is a delay just providing cover for Berrios until the March primary election has taken place? 
The assessor's office says the report will be out by the end of this month, before the March 20 election but after early voting starts. The group conducting the review, the Civic Consulting Alliance, did not respond to our questions, instead referring Chicago Tonight to their "client" at the assessor's office.
Their review was requested by Preckwinkle after a series by the Chicago Tribune and ProPublica concluded the assessor was regularly over-assessing poorer properties – i.e., higher taxes for lower-income folks – and under-assessing wealthier properties – lower taxes for higher-income folks.
Assessor's office spokesperson Tom Shaer says that despite the secrecy of this process, he believes the report will be independent.
"We have no control over the timing or how and when the report is conducted," Shaer said. "Our role is to provide complete cooperation which we are doing. Somebody has to be listed as a 'client,' but we long ago in the assessor's office surrendered any control over this process. We have none, especially over its timing."
The question remains, what exactly will be reported at the end of February? Will it be an overarching complete assessment of the assessment process? Will it conclude, as other reports have, that Berrios has indeed employed a regressive system that punishes poor and minority residents? University of Chicago professor Christopher Berry, who participated in another such study, says the topic has been studied to the hilt, and all have concluded that the process is broken, regressive and needs to be fixed. He says this current review is not necessary, and if it comes to a different conclusion, residents should be skeptical.
"The University of Chicago did a study, the University of Illinois published a couple of studies, the Tribune did its own independent analysis. In fact, the Illinois Department of Revenue publishes reports every year," Berry said. "We have these studies, recent studies by credible independent parties, there's just no need to have another study tell us something we already know. The only rationale I see is to delay this process until after the election."
And he says he wonders why the Civic Consulting Alliance review is taking this long, while his, he says, didn't.
"What I found is that the system is regressive, meaning that the lowest-priced homes are assessed at a much higher ratio than their actual value than high-priced homes, and there's some racial bias, where predominantly African-American and Hispanic neighborhoods are taxed at higher rates than white neighborhoods, and the model is inaccurate overall," Berry said.
But the assessor's office disputes Berry's claim that multiple studies have concluded the same thing.
"It is misleading to say there have been numerous studies of the assessment system," Shaer said. "That is untrue. There has never been an extensive study like this by anybody other than the Chicago Tribune. We absolutely agree that an impartial study had to be performed. We welcomed it, and we are committed to implementing whatever changes possible which are recommended by the study."
Shaer also says the probe is looking at the Cook County Board of Review, where residents can go to appeal their assessments and some high-value corporate properties enlist the help of law firms led by City Council Finance Chairman Ed Burke and Illinois House Speaker Michael Madigan. The Civic Consulting Alliance is an offshoot of the Civic Committee of the Commercial Club of Chicago, a politically involved group of business and civic leaders. We were told they have space that they are working out of on the third floor of the County Building, but that space was empty when we visited Thursday.
Berrios is facing a re-election primary challenge from Oak Park businessman Fritz Kaegi and Chicago tax analyst Andrea Raila.
Follow Paris Schutz on Twitter: @paschutz
---
Related stories: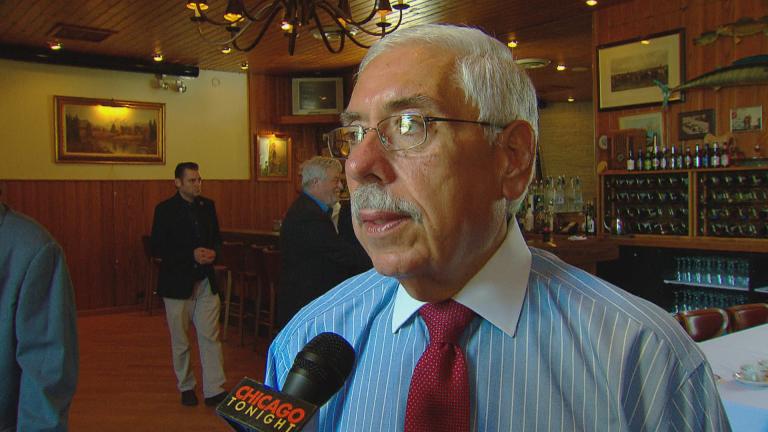 Cook County Assessor Berrios Faces More Heat
Dec. 19: A government watchdog group is calling for oversight of Cook County Assessor Joe Berrios and the way his office assesses property values.
---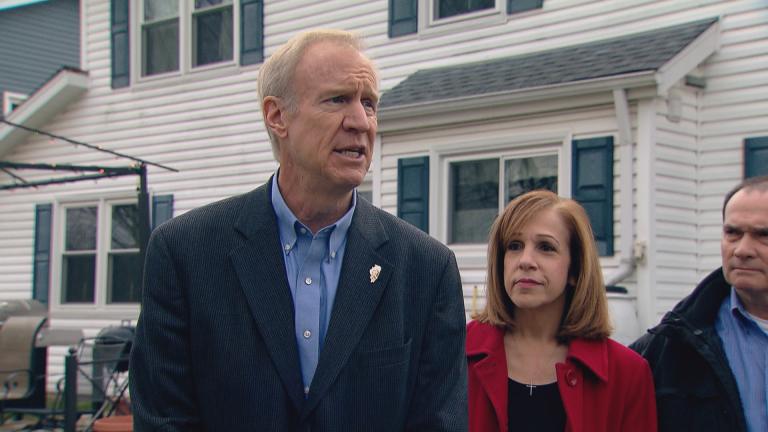 Rauner, Berrios Call on Each Other to Resign
Dec. 11: Republican Gov. Bruce Rauner on Monday demanded with heated rhetoric that Cook County Assessor Joe Berrios step down—a call that Berrios, a Democrat, not only refused to heed, but fired back at Rauner.
---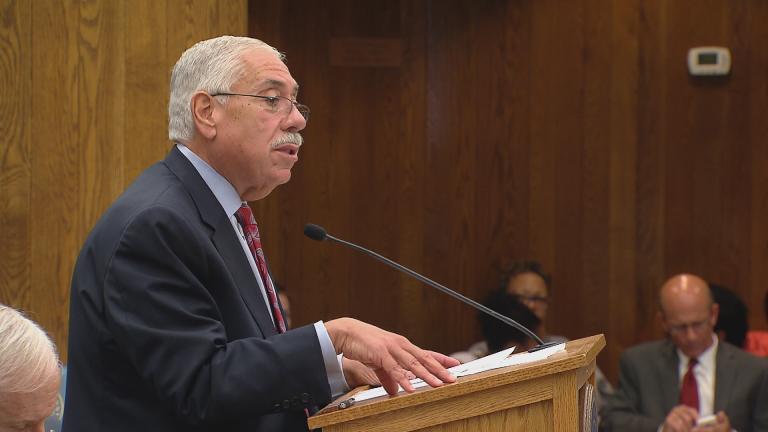 Cook County Assessor Joseph Berrios Grilled on Property Tax System
July 18: Is the property tax assessment system in Cook County institutionally racist? Assessor Joseph Berrios addressed that question and others before a packed Cook County Board room on Tuesday.
---