In a blow to the Democratic establishment in Cook County, Fritz Kaegi has defeated incumbent Cook County Assessor Joe Berrios. With more than two-thirds of precincts reporting, Kaegi held a 45-34 advantage against Berrios, with Andrea Raila trailing at 20.5 percent.
"Tonight, we've proven together that we can bring fair and ethical leadership to Cook County," Kaegi told a gathering of supporters. "The old machine style is no match for the people of Cook County."
Kaegi framed the race as a rebuke against the establishment forces of the assessor's office, where Berrios employed family members and accepted campaign money from property tax appeals lawyers.
"Tonight, we're breaking up that arrangement. We're going to make tax assessments fair, because that is what Cook County deserves. We're going to transform this office to one that seeks to do the greatest good," he said.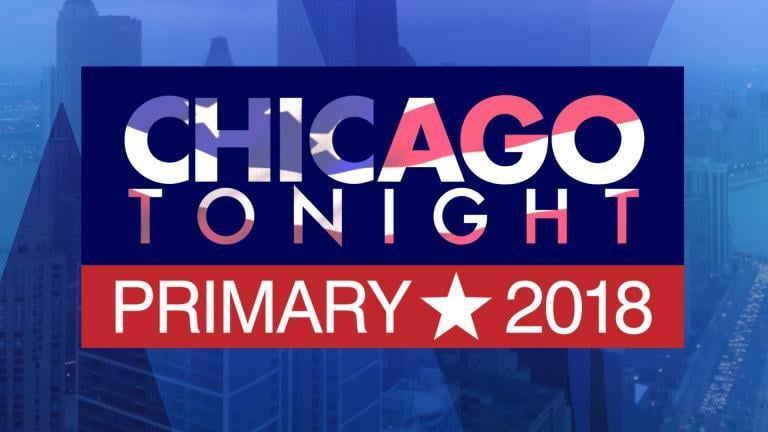 Primary 2018: More coverage
The race was not without its share of controversy and intrigue.
Earlier Tuesday, Raila had called for the election to be invalidated and a special election to happen in its place because of an admitted mistake by the Chicago Board of Elections. It was not immediately clear if she would stand firm after the results were tabulated, but Kaegi says he received a "very gracious" congratulatory call from her.
The board on Tuesday sent a text message at 6 a.m. to all of its election judges reminding them to hand every voter a pamphlet explaining that Raila is not legally a candidate and a vote for her won't be counted. But Raila is legally a candidate after an appellate court ruling put her back on the ballot late last week.
The elections board sent subsequent texts instructing judges not to heed the first one, but the message was apparently lost on some precinct workers. The pamphlet appeared at a few precincts across the city, prompting voter confusion and outrage from the Raila team.
"It was a mistake and we regret it," said Chicago Board of Elections spokesman Jim Allen. But Allen says he doesn't believe it puts a cloud over the election because he says the problem was quickly remedied.
Raila attorney Frank Avila vowed to fight either way.
"Whether it was corruption or incompetence or some combination of the two, I call on an immediate halt to voting and for a special election." Avila said.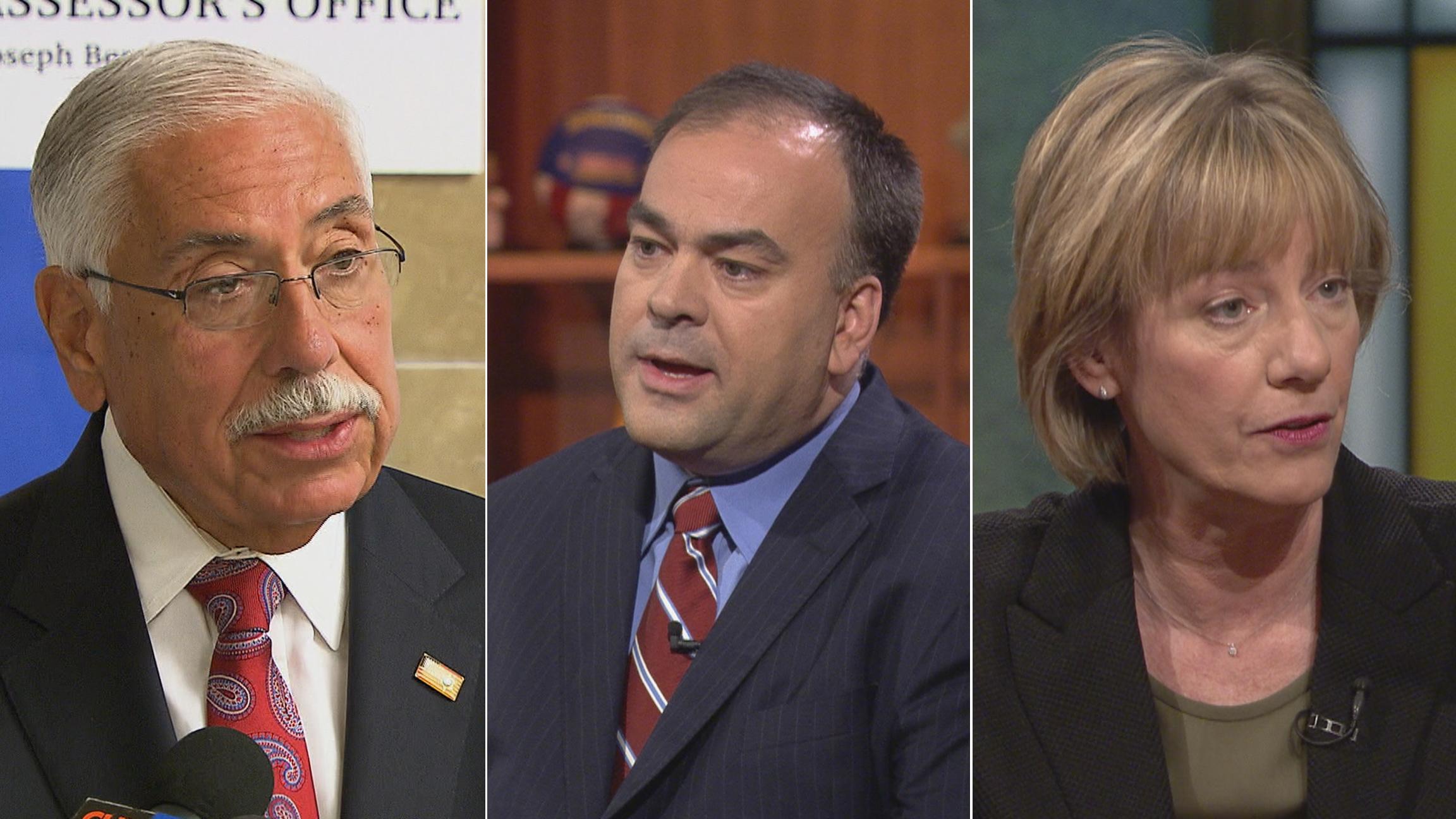 Cook County Assessor Joseph Berrios, left, Fritz Kaegi and Andrea Raila.
Confusion at the ballot box Tuesday was part of a contest marked with controversy from the beginning.
Incumbent Berrios, who also serves as Cook County Democratic Party Chairman, has been under intense scrutiny for his handling of the Cook County property tax assessment system, which sets the value for each property's tax bills. A Chicago Tribune and ProPublica investigation found that the system was regressive, with low-income property owners paying higher taxes than they should, and wealthier owners paying less.
A subsequent study from University of Chicago Harris School economist Chris Berry found the system resulted in a $2 billion property tax shift from undervalued homes to overvalued homes, and $800 million transferred from properties valued in the top 10 percent to those valued in the bottom 90 percent. Because the property tax levy is set at a fixed rate, properties have to absorb the extra cost when other property owners successfully have their taxes reduced.
Kaegi, an Oak Park asset manager, has made this a central campaign theme, along with Berrios' history of hiring family members into the assessor's office.
"Joe Berrios has run an assessment system that is rife with pay to play and creates massive inequality in our system," Kaegi has said.
Berrios has sought to portray Kaegi in attack ads as a Republican in sheep's clothing, even though Kaegi describes himself as a lifelong progressive and Democrat.
Raila was successfully challenged by Kaegi for a pattern of fraud on her nominating petitions, and knocked off of the ballot by the Cook County Electoral Board. Raila then appealed the ruling to the Cook County Circuit Court. The timing of her appeal was crucial, as the county board was up against a deadline to print its ballots for early voting. Raila lost the initial appeal, but was slated to appear on the ballot anyway, with county officials planning to hand out notes to voters saying that a vote for her wouldn't count. But after several days of early voting, an appeals court overturned the lower court ruling and ordered her back on the ballot.
Follow Paris Schutz on Twitter: @paschutz
---
More primary election coverage: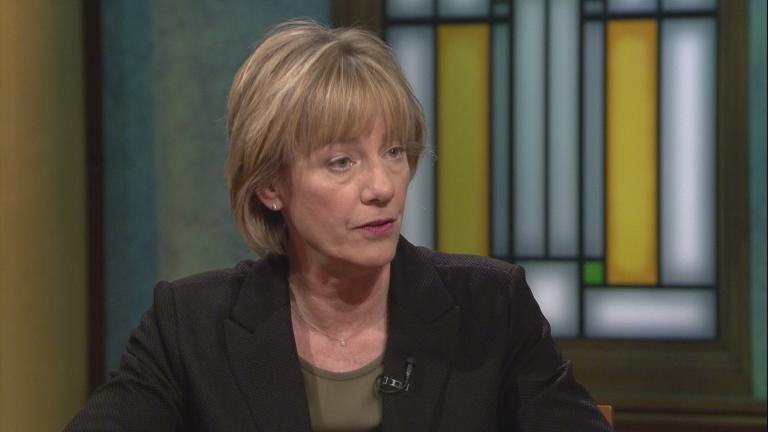 Cook County Assessor's Race: Andrea Raila in the Running After All
March 19: A conversation with on-again, off-again Cook County assessor candidate Andrea Raila, now that she's on the ballot.
---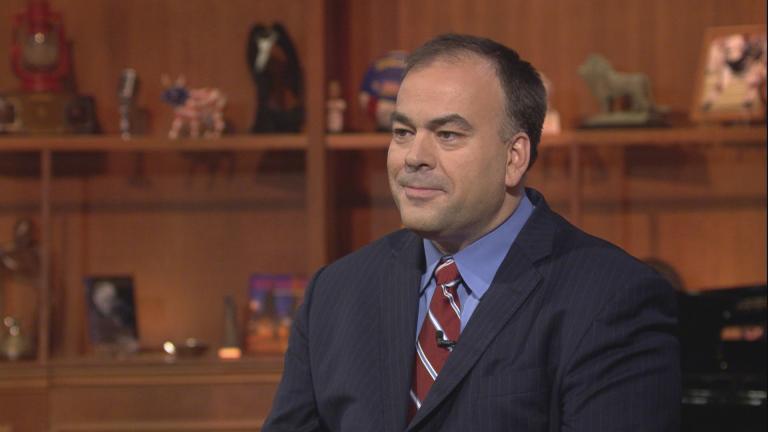 Cook County Assessor Forum: Fritz Kaegi
March 6: There's a heated battle in the Democratic primary for Cook County assessor that few saw coming. Fritz Kaegi talks about taking on incumbent Joseph Berrios in our candidate forum.
---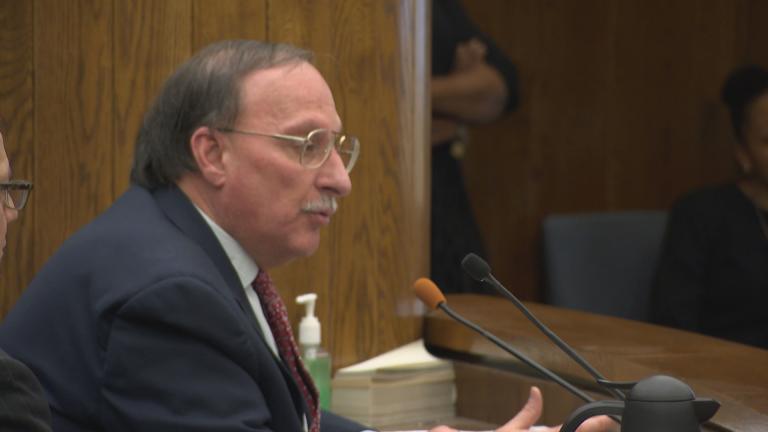 Assessor's Office Officials in Hot Seat Over 'Regressive' System
March 1: After a highly critical independent report finds Cook County property taxes punish the poor, officials from the assessor's office are put in the hot seat.
---