There's a heated battle in the Democratic primary for Cook County assessor that few saw coming. Incumbent Joseph Berrios has held the office since 2010 and is also the powerful chairman of the Cook County Democratic Party.
His challenger, political newcomer Fritz Kaegi, is leading in the polls and has secured the endorsements of the Chicago Tribune, Chicago Sun-Times and the Daily Herald as well as some lawmakers such as U.S. Reps. Mike Quigley, Robin Kelly, Bobby Rush, Danny Davis, Jan Schakowsky and Bill Foster.  
Berrios has come under fire on a number of fronts including a scathing report by the non-partisan Civic Consulting Alliance that shows disadvantaged communities are disproportionally hard hit by property taxes while affluent residents hire lawyers to reduce their assessments.
The long-awaited report was released after the Chicago Tribune and ProPublica Illinois conducted a joint investigation into the system and concluded it is unfair to poor communities. The investigation also shined a light on Berrios' campaign coffers stuffed with money from property tax attorneys.
After the Cook County Board of Ethics slapped Berrios with $41,000 in fines in January, Berrios went to court to void county ethic rules limiting campaign contributions from property tax lawyers. Kaegi has said he won't take money from tax appeal lawyers.
More: 2018 Primary Election: Candidate Forums on 'Chicago Tonight'
Another top county official, Cook County Board President Toni Preckwinkle, is steadfastly sticking by Berrios in spite of charges against him of nepotism, ethics board violations, patronage and more during his tenure.  
As a result of the serious flaws discovered in the system, a group of public interest lawyers on behalf of the Brighton Park Neighborhood Council and the Logan Square Neighborhood Association, have filed suit against Barrios for racial discrimination in assessing property taxes.
Recent polls show Kaegi in the lead. A survey by Victory Research found Kaegi led Berrios 44-33 percent. Nearly a quarter of those polled, 23 percent, were undecided. A poll conducted by Public Policy Polling for a group supporting Kaegi showed him in the lead 44-27 percent.
The race tightened up after a third candidate, Andrea Raila, was tossed from the ballot for petition signature irregularities. However, she is still on the printed ballots, so election judges will have to instruct voters that a vote for Raila is a wasted vote – it won't count.
According to the Illinois Campaign for Political Reform Illinois Sunshine Project, Kaegi, an Oak Park financial analyst, is self-funding his campaign and has raised a total of $1,725,722.55. Berrios amassed $1,808,870.91 in his campaign coffers.
The primary is Tuesday, March 20.
Note: Berrios did not accept our invitation to participate in this candidate forum.
---
Related stories: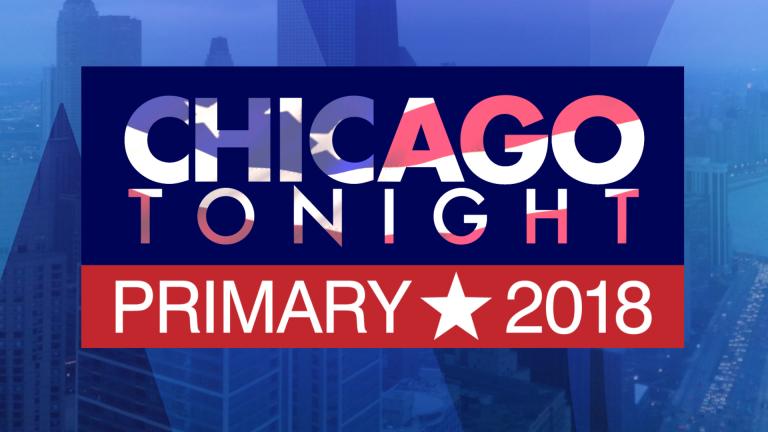 2018 Primary Election: Candidate Forums on 'Chicago Tonight'
Ahead of the March 20 primary election, Chicago Tonight is hosting a series of candidate forums. Here's what you need to know.
---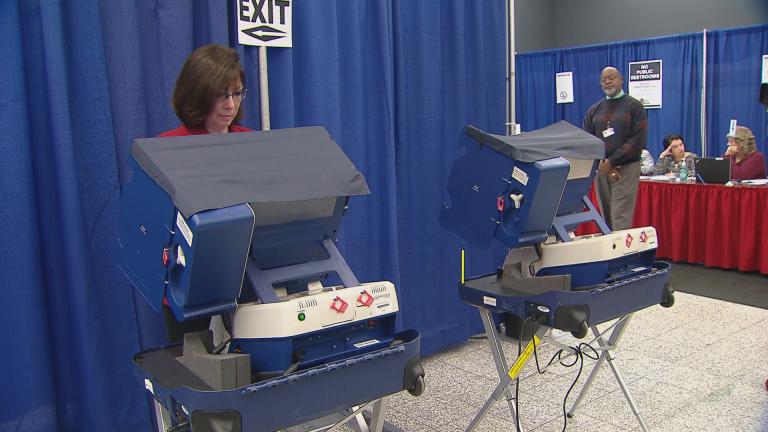 Early Voting for March Primary Gets Underway, Though Ballot Issues Persist
March 5: Illinois voters can begin casting their votes in a series of heavily contested primary races, as early voting began in earnest Monday.
---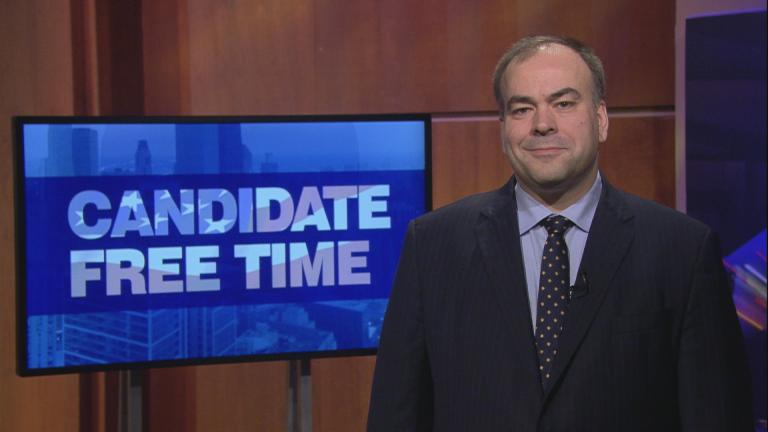 Frederick 'Fritz' Kaegi: Candidate for Cook County Assessor
Feb. 19: "The Assessor's Office might not be the most glamourous office, but it's one where we can make a real improvement in people's lives," Frederick "Fritz" Kaegi writes. Learn more about this candidate.
---