More scrutiny for embattled Cook County Assessor Joe Berrios.
A government watchdog group is calling for oversight of Berrios and the way his office assesses property values. This comes as Berrios faces a lawsuit and condemnation by many public officials in his own party after recent investigations have revealed problems with how properties are assessed.
On top of that, the Cook County inspector general says he will be weighing in on this process in the near future as well. Remember, Berrios had long ignored that office, saying it had no oversight over his office, but a state supreme court ruling said otherwise. Now the inspector general says he will have a statement on the assessment process. This comes as the Illinois Campaign for Political Reform calls on Cook County to establish an oversight board to watch over Berrios and how he assesses the million-plus parcels of property in Cook County to determine how much they pay in property tax.
A series by ProPublica and the Chicago Tribune has revealed a general pattern of undervaluing wealthy properties, meaning those buildings pay less, and overvaluing poorer properties, resulting in higher proportionate property taxes. The Illinois Campaign for Political Reform says the office lacks the basic transparency measures of other offices in other jurisdictions, and needs an independent panel minding the store.
"There should be an oversight panel created to look further into these issues, establish what best practices are across the nation and make specific tangible policy changes," said ICPR Director Sarah Brune. "People want to know that they're being treated fairly in this process. This is dollars and sense, this is their hard earned money."
Berrios' office responded Tuesday saying there is an independent review going on right now of how the assessment process is handled, that he is cooperating with that and the inspector general. The office also takes exception to the Tribune reporting, claiming it didn't accurately analyze the numbers and that it wasn't done by assessment professionals.
"If you look at the actual figures and records and (commercial) buildings involved, you'll see that the assessments make complete sense," said Tom Shaer, deputy assessor for communications. "And I have yet to hear anyone say, 'Here's what the figures should be on that building.' The assessor is already committed to making whatever changes possible or recommended by the current study that the county has undertaken at the request of President (Toni) Preckwinkle."
Berrios has also been fighting Freedom of Information requests to get at aspects of the method the office uses to calculate property assessments, since so many of them are vastly different than the value a property has when it is sold. And another aspect of that investigation is the fact that property owners, many big downtown office buildings, who retain law firms run by powerful Illinois politicians House Speaker Michael Madigan and Ald. Ed burke often win big reductions in their property taxes when they challenge those numbers.
It's caused some politicians running for office to call for a ban on public officials acting as tax appeal attorneys in their side jobs.
Follow Paris Schutz on Twitter: @paschutz
---
Related stories: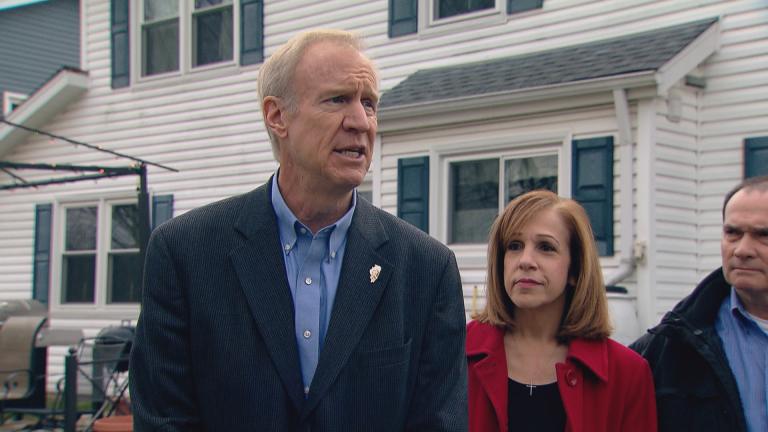 Rauner, Berrios Call on Each Other to Resign
Dec. 11: Republican Gov. Bruce Rauner on Monday demanded with heated rhetoric that Cook County Assessor Joe Berrios step down—a call that Berrios, a Democrat, not only refused to heed, but fired back at Rauner.
---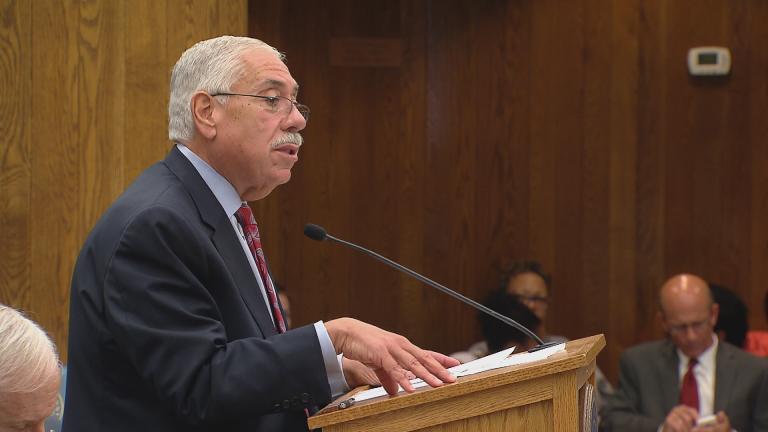 Cook County Assessor Joseph Berrios Grilled on Property Tax System
July 18: Is the property tax assessment system in Cook County institutionally racist? Assessor Joseph Berrios addressed that question and others before a packed Cook County Board room on Tuesday.
---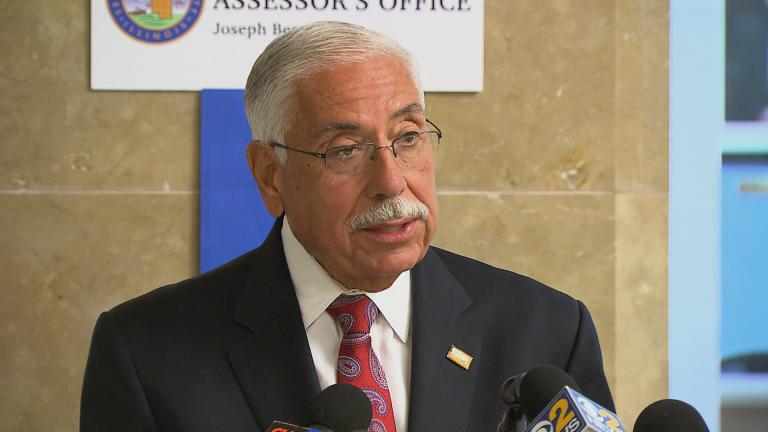 Cook County to Release Findings of Independent Review of Assessment Process
June 28: Cook County Assessor Joseph Berrios says that he will release the findings of an independent review of the county's property tax assessment system.
---