Gov. Bruce Rauner's challenger, state Rep. Jeanne Ives, R-Wheaton, says she's been surprised by the "hysteria" surrounding an inflammatory ad her campaign released Friday. It's not the friendly introductory spot you may have seen during one of the Super Bowl's commercial breaks on Sunday, but a 30-second commercial that mockingly thanks Rauner for signing laws that Ives says betray the tenants of the Republican Party.
But some of Ives's own supporters, including Rep. David McSweeney, R-Barrington Hills, have called for her to take it down, as have prominent Republicans who are allied with Rauner, like state GOP chairman Tim Schneider.
"There is no place in the Illinois Republican Party for rhetoric that attacks our fellow Illinoisans based on their race, gender or humanity," Rauner said in a statement. "Representative Ives' campaign ad does not reflect who we are as the Party of Lincoln and as proud residents of our great and diverse state. She should pull down the ad and immediately apologize to the Illinoisans who were negatively portrayed in a cowardly attempt to stoke political division."
Other critics have called it xenophobic, racist and homophobic.
"I don't know why people are so offended by it," Ives said Monday at the City Club of Chicago. "What's offensive about the ad? The ad is a policy ad. That's what it is. It's an accurate depiction of the policies that Rauner put in place. I mean, look, I talk about it on the stump, my literature has all these issues laid out there. The fact that you saw a visual representation of the policies he put in place is maybe considered offensive. I don't understand that. There's, that's exactly … the fat-cat Exelon guy, that's exactly who we bailed out. Hello. The teacher from Chicago Public Schools, that's whose pension you just bailed out. The transgender man, that's exactly what typically a transgender man looks like."
A political consultant who backs Democrats, Dave Lundy, piped up from the audience: "No it's not."
The ad features a man speaking in a low voice, who has a five o'clock shadow and is wearing a dress. He sarcastically "thanks" Rauner for "signing legislation that lets me use the girl's bathroom."
Ives says she had no trepidation in airing the ad, and says while it's "provocative" and "edgy" she was somewhat surprised by the "hysteria" over it.
The public fray has largely veered away from the actual policies raised in the ad. 
The law affecting transgender individuals that Rauner signed doesn't dictate who can and can't use a particular bathroom; rather, it makes it easier for someone to change the sex on his or her birth certificate. Previously, that required transition surgery. Now, a doctor can sign off on other procedures, like hormone therapy.
The sanctuary state law, officially known as the Trust Act, says that police cannot detain someone based solely on immigration status. Ives says the law puts Illinoisians in danger, but members of law enforcement signed off on the law and say it's codifying current practice.
Rauner himself, who has refused to go up against Ives in a televised debate, has largely stayed out of the fray, with the campaign initially avoiding direct comment on it before spokesman Will Allison saying in an email, "this TV ad has no place in Illinois. It just shows how unelectable Representative Ives really is."
Ives recently received $2 million from arch-conservative mega-donor Richard Uihlein, of the Uline packaging giant, adding to the $500,000 he'd previously contributed to her campaign. It's funding that will allow Ives to keep the ad on air.
Ives says she believes the ad will help her to gain supporters.
It may well give her a boost: She's clearly getting major publicity as she works to garner statewide name recognition beyond the borders of the suburban district she's represented in the Illinois House since 2013. 
But arguably, the ad speaks most to the conservatives who were already backing her, while turning off moderate Republicans who had been looking for an alternative to Rauner.
Although polls show her trailing the governor, if she were to beat him in the primary, the ad is sure to be an albatross in the general election. 
Follow Amanda Vinicky on Twitter: @AmandaVinicky
---
Related stories: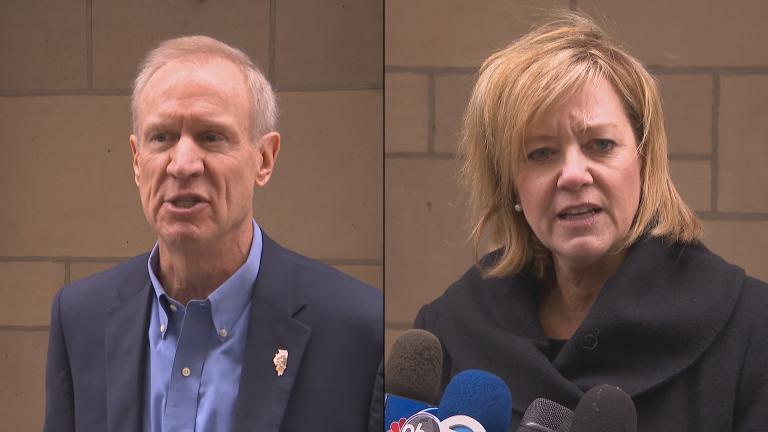 Rauner, Ives Get Heated in Only Primary Matchup
Jan. 29: The Republican candidates for governor squared off Monday for the first, and potentially only, time.
---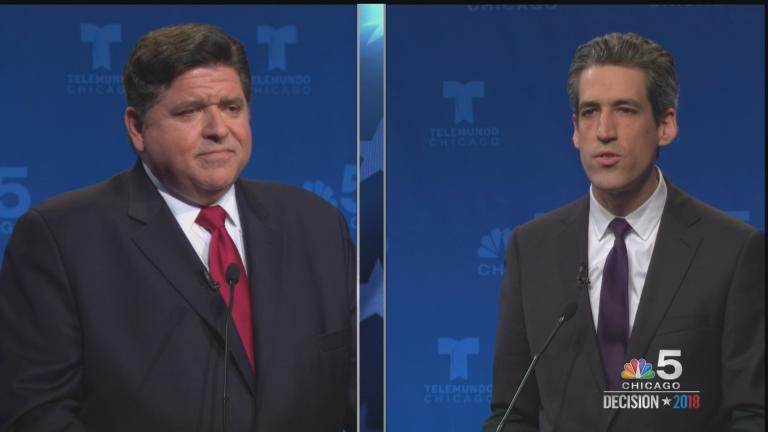 Democratic Candidates for Governor Square Off in First Televised Debate
Jan. 24: The gloves came off Tuesday as Democratic candidates for governor faced off on TV. Carol Marin and guests discuss the latest on that race, and the crowded Democratic field for attorney general.
---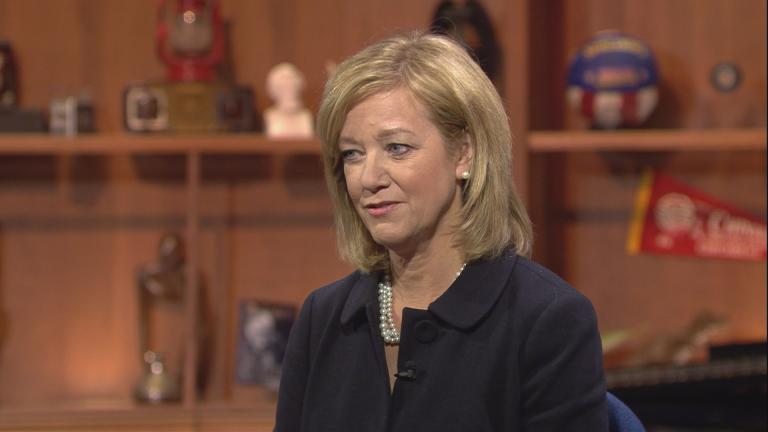 State Rep. Jeanne Ives Confirms: She's Running for Governor
Oct. 31: Up to this point, it wasn't certain that a challenger would emerge from the intra-party revolution Gov. Bruce Rauner ignited when he signed an abortion law in late September. There's no ambiguity now.
---