Until now, it hadn't been certain that a challenger would emerge from the intraparty revolution Republican Gov. Bruce Rauner ignited when he signed an abortion law in late September.
There's no tiptoeing around it now.
State Rep. Jeanne Ives, R-Wheaton, who began circulating petitions on Saturday, says she's definitely in the race.
No ambiguity.
"I have stopped circulating (petitions) for state representative," she told "Chicago Tonight" on Tuesday. "We are focused on the governor's race and when we get on that ballot it will be full speed ahead."
While Ives can pass around two sets of petitions, she cannot run for two offices on the 2018 ballot—meaning she can either run for governor, or for another term as state representative for the 42nd District.
Ives indicated that she's been purposefully ambiguous about her gubernatorial bid, not because she doesn't intend to run, but because no candidate is official until the state elections board certifies that he or she has turned in the minimum 5,000 signatures by a Dec. 4 deadline. Ives and her choice for lieutenant governor, former state Rep. Rich Morthland, R-Cordova, are off to a late start—they began collecting signatures over the weekend, whereas other candidates have been at it since early September.
"I don't know that anybody can say that they're running for governor until they have the qualified signatures to get on the ballot. Which is why I've qualified my response," Ives said. "I'm confident we're going to get to the number we need to file with."
Ives, who has served in the Illinois House since 2013, said she was "drafted" by the state's grassroots Republican base to challenge the incumbent Rauner.
"He has basically discredited himself as a Republican," Ives said. "He's signed into law very extreme measures. The man who said he had no social agenda ended up having only a social agenda."
The catalyst for Ives' gubernatorial challenge was not only Rauner's recent signing of a bill to expand taxpayer-funded abortion coverage for women on Medicaid, but one that provides increased funding to Chicago Public Schools.
While saying she "at this point would not have a social agenda" as governor, Ives said if she were presented a repeal of the abortion bill, she'd "sign it immediately."
Ives will need more than just signatures to compete with Rauner's campaign coffers, which exceed $72 million. Ives' campaign warchest, by comparison, contains just under $32,000—less than 1 percent of Rauner's.
A mother of five, Ives served in the U.S. Army after graduating from West Point Military Academy.
Follow us on Twitter: @AmandaVinicky / @EvanRGarcia
---
Related stories: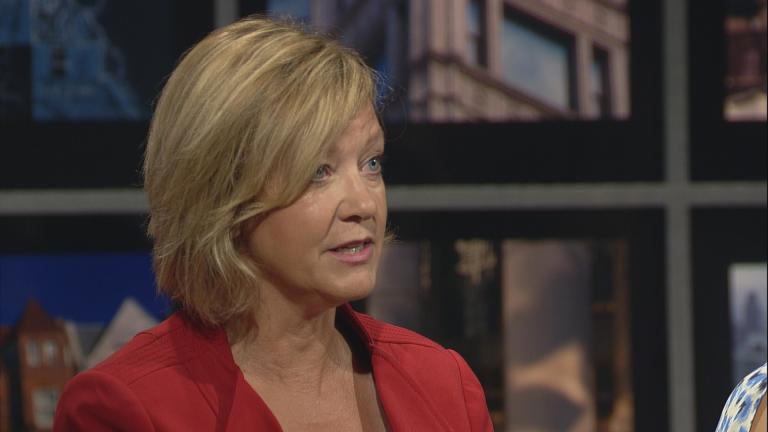 State Rep. Jeanne Ives Collecting Signatures for Governor's Race
Oct. 30: Is Gov. Bruce Rauner about to get new competition in the Republican primary?
---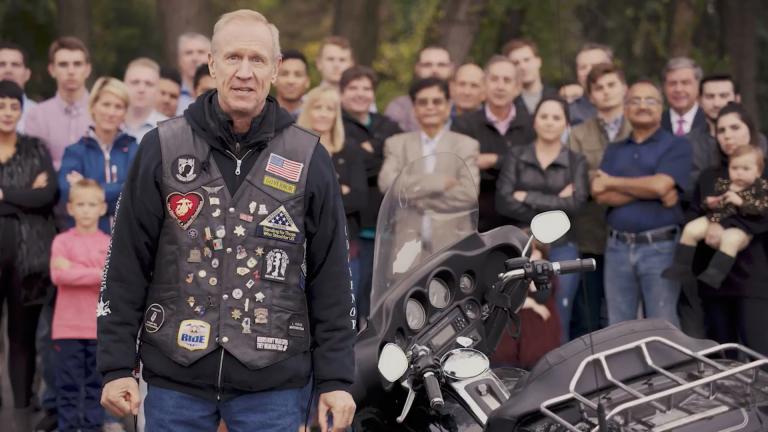 Rauner Announces Re-election Bid on Brink of Veto Session
Oct. 23: After publicly equivocating of late, Gov. Bruce Rauner on Monday officially launched his bid for a second term in a highly produced two-minute video.
---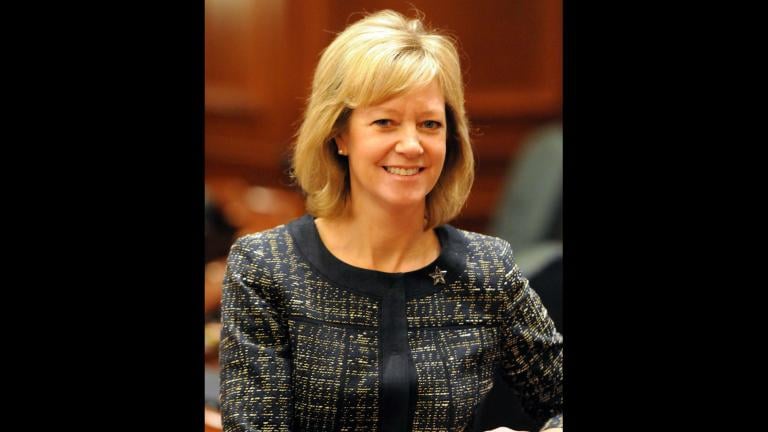 Rep. Jeanne Ives Inching Closer to Run for Governor
Oct. 7: The suburban lawmaker is considering getting in the race, citing her frustration with the governor's signing of HB40.
---