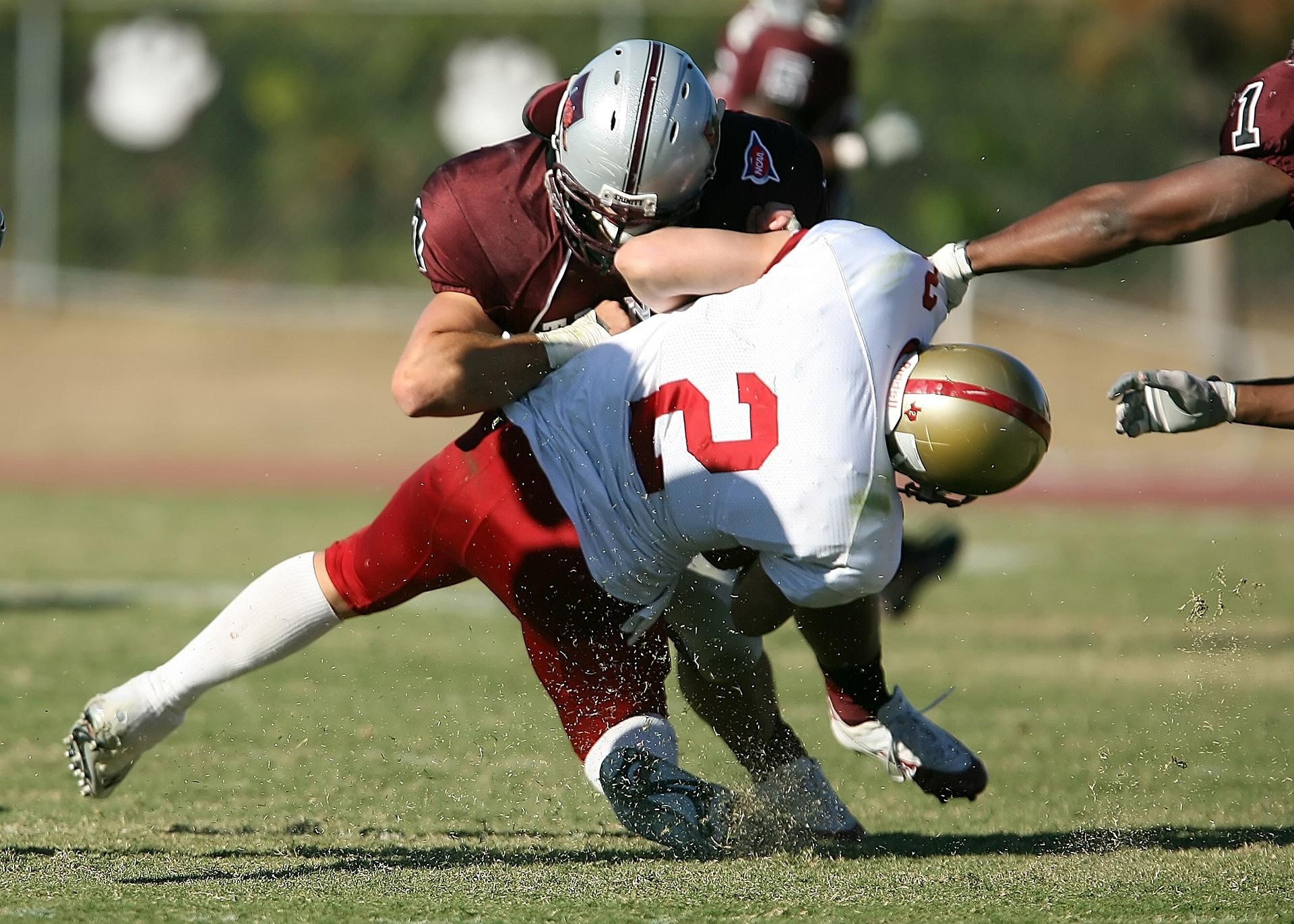 Nearly seven years after former Chicago Bears safety Dave Duerson took his own life, a bill bearing his name will aim to prevent the disease that is believed to have led to his suicide by banning tackle football for children under the age of 12.
On Thursday, state Rep. Carol Sente, D-Vernon Hills, introduced the Dave Duerson Act, which would prevent organized youth sports programs in Illinois from offering tackle football to kids under age 12. The bill comes amid mounting evidence that repeated hits to the head starting before that age greatly increase one's odds of being diagnosed with the brain disease known as chronic traumatic encephalopathy, or CTE.
"This bill is a natural progression of the data and science," Sente said at a press conference Thursday. "We can protect our children's brains and we can protect football."
Duerson, an Indiana native who played for the Bears from 1983 to 1989, committed suicide in February 2011 at the age of 50. Just before his death, he reportedly sent a text to family members asking that his brain be donated for research at Boston University, which has led the charge on CTE studies.
Months later, neurologists there determined he did indeed suffer from the progressive, degenerative brain disease at the time of his death. CTE currently can only be diagnosed by examining the brain of a deceased individual, and no treatments have been identified.
"When my father tragically took his own life, he donated his brain to science in hopes of being part of a solution," said Duerson's son, Tregg. "My family followed through with the donation so that we could find answers to many questions."
In 2016, BU School of Medicine researchers examined the brains of 94 deceased football players and found 90 had been suffering from CTE.
Just last year, the university's CTE Center released a study showing that children playing tackle football before the age of 12 are twice as likely to develop brain problems in their lifetime.
The risk of CTE is best correlated to the number of years someone plays tackle football, according to Chris Nowinski, CEO of the Concussion Legacy Foundation, who compared the correlation to that of smoking and lung cancer.
"There's a magical period of brain development happening in your child between the ages of 8 and 12," he said, "and it's a terrible time to be hitting them in the head over and over again."
The Duerson Act won't ban football entirely – flag and other non-tackle forms of football would still be allowed for children of all ages – and would allow children and teens to play tackle football in middle and high school.
Similar legislation was reintroduced just this week in New York State by assemblyman Michael Benedetto, who has sought for years to ban youth tackle football.
Only four cases of CTE had been identified in NFL players prior to 2008, Nowinski said. But since then, that number has exceeded 200 – and that doesn't include any of the college or high school athletes suffering from the disease who never made it to the NFL.
Former Bears player and sports broadcaster Mike Adamle was diagnosed with dementia last February and his doctors believe he may also be suffering from CTE. The 68-year-old told NBC-5 last year he has experienced depression, anxiety, memory loss and bouts of rage – all of which are symptoms of CTE.
"It's going to eventually kill me," he said Thursday. "I don't know when, but I found out there's some things you can do to abate the decline that happens in all of us. And so that's what I'm trying to do and if it takes having my brain found out someplace in Boston, I'm all for that."
CTE research has also changed the way people look at football.
The NFL agreed to a $756 million settlement in 2013 with more than 4,500 former players who had sued, claiming the league concealed the danger of concussive head injuries. Helmet makers are now designing new products to try and prevent concussions, and more and more parents are thinking twice before letting their children even play the sport.
Otis Wilson, the former Bears linebacker who played with Duerson in the mid-'80s, stood alongside Sente and Tregg Duerson on Thursday. He said CTE has for years been a regular topic of conversation among retired players.
Wilson said he hasn't experienced any of the symptoms related to the disease, but announced he does plan to donate his brain after his death.
"I've thought about it, and I don't need it where I'm going, so might as well be able to help the process," he said. "There are a lot of individuals that have this issue and the more research that's being done, hopefully we can have something to combat it."
Contact Matt Masterson: @ByMattMasterson | [email protected] | (773) 509-5431
---
Related stories: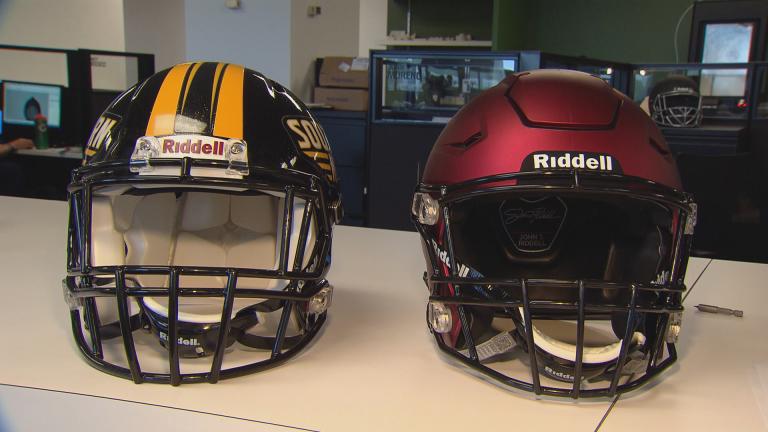 Can Custom-Fit Football Helmets Protect Athletes From Brain Trauma?
Nov. 2: Football may be America's favorite sport, but with the rising fear of brain injury and CTE, it's taken a bruising. We visit a Chicago-area helmet maker to see how it's tackling the issue.
---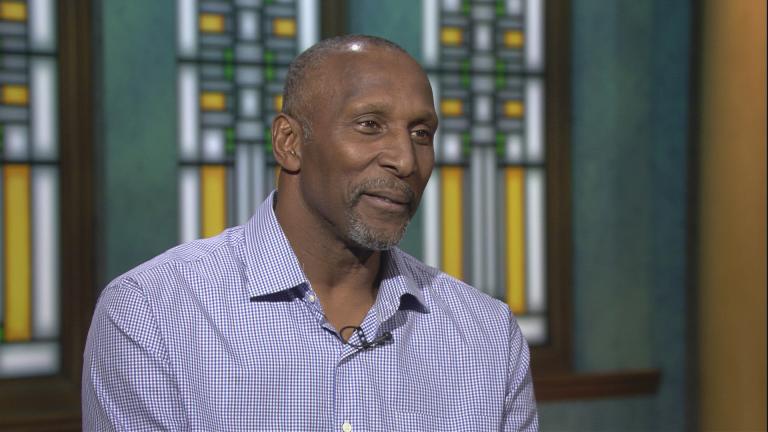 Otis Wilson's New Book Offers Stories From Locker Room, Sidelines
Nov. 1: Otis Wilson was a key member of the Chicago Bears 1985 Super Bowl team. He joins us to discuss his new book "If These Walls Could Talk: Stories from the Chicago Bears Sideline, Locker Room, and Press Box."
---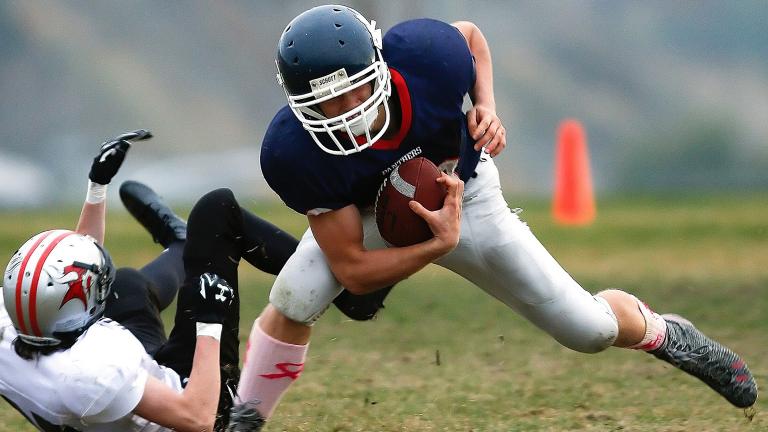 Suburban High School Football in Downward Spiral, Analysis Shows
Oct. 26: Youth football seems to be taking a hit. We speak with a Daily Herald investigative reporter about steep declines in high school football participation.
---