High school football has long been a Friday night tradition, but a joint analysis from the Daily Herald and the Chicago Sun-Times shows that suburban high school football is in a downward spiral. It seems, the report finds, that kids are increasingly taking a pass when it comes to participating in the sport.
The newspapers' survey of 87 suburban public high schools shows an 18.7-percent drop since 2008 in the number of students playing football. At some schools high schools, football participation has plummeted by 40 percent or more.
Football programs for younger children also seem to be taking a hit. In the north suburbs, the Park District of Highland Park recently canceled its tackle football program due to low registration. In northwest suburban Palatine, the mayor, a former NFL linebacker, had to cancel this season of the flag football league he started in 2012.
And in Chicago, Whitney Young High School recently canceled the rest of its football season, saying it wasn't able to field enough players.
"High schools are still having their big Friday night games, but many are finding it difficult to field a freshman, sophomore and varsity team anymore," says Daily Herald investigative reporter Jake Griffin. "It's not uncommon for high schools to have to cancel freshman and sophomore football games. Some high schools are now combining the freshman and sophomore team, or bumping up sophomores to play varsity."
 Is it game over for high school football? Griffin joins host Phil Ponce in discussion.
---
Related stories: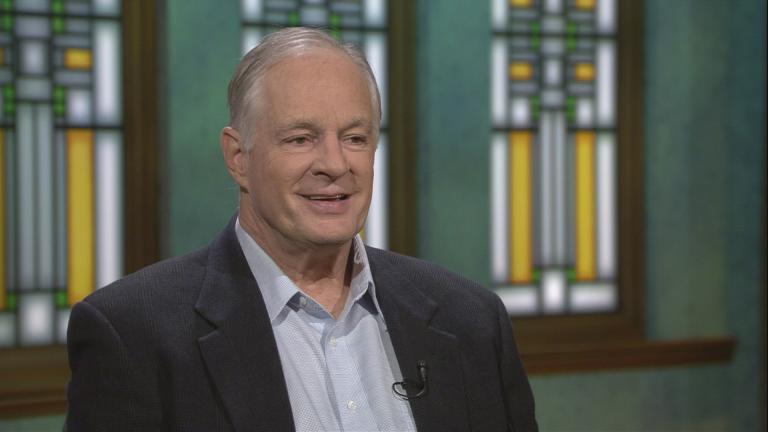 Rick Telander Pledges Brain to Concussion Research
Aug. 31: The Chicago Sun-Times sports columnist, a former college football player, joins Carol Marin to discuss football safety, concussions and his recent decision to donate his brain to science.
---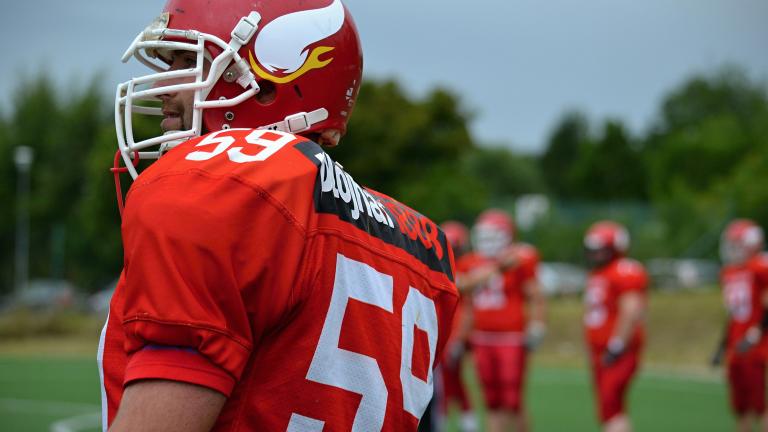 Study of Deceased Football Players Finds Widespread CTE
July 26: A new study offers the latest and perhaps most dramatic evidence of the neurological toll of football on those who play it.
---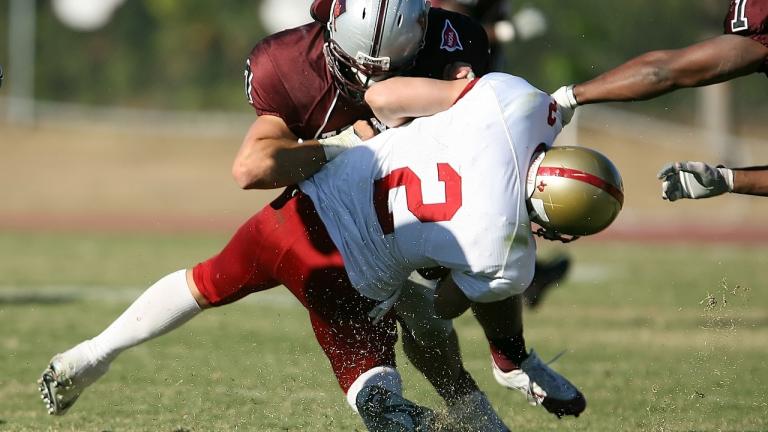 NFL Players' Careers Most Impacted by Certain Knee Injuries
Sept. 9, 2016: The Chicago Bears open the season Sunday with several players sidelined by injuries. A new study analyzing common orthopedic surgeries NFL players receive could shed some light onto when fans can expect them back.
---