Football may be America's favorite sport, but it's taken a bruising. Former NFL players' posthumous diagnoses with the brain disease chronic traumatic encephalopathy, aka CTE, have spurred lawsuits as well as growing concerns about the safety of athletes who aren't pros.
We visited a Chicago-area helmet maker to see how it's tackling the issue.
You may not be able to notice the difference in the Bears' new quarterback Mitch Trubisky, and the Bears aren't saying anything about it.
But one day soon, he's going to hit the field wearing a new helmet – one made just for him.
Trubisky is one of 130 NFL players who have ordered the latest in headgear from Riddell, according to the company headquartered in suburban Des Plaines.
Riddell has deep roots in the Chicago area, reaching back to when John T. Riddell was coaching an Evanston high school football team in the early '20s and invented removable cleats.
In 1929, he came out with the first plastic football helmet, as well as the web suspension system that went in it.
"He licensed (it) to the United States military and was used in the M-1 combat helmet in World War II all the way through the early 1990s," said Thad Ide, who is in charge of research and development for Riddell.
Ide says helmets have come a long way since 1939 – and even in the past 15 or 20 years. They're still made of plastic, though that of course has advanced too.
"The polycarbonate shell that Riddell uses for our adult helmets is the same material that bulletproof glass is made out of," he said.
Riddell's latest creation (the kind ordered by Trubisky) is called the Precision Fit. No two are alike: From the signature nameplate on the back to the customized pads inside.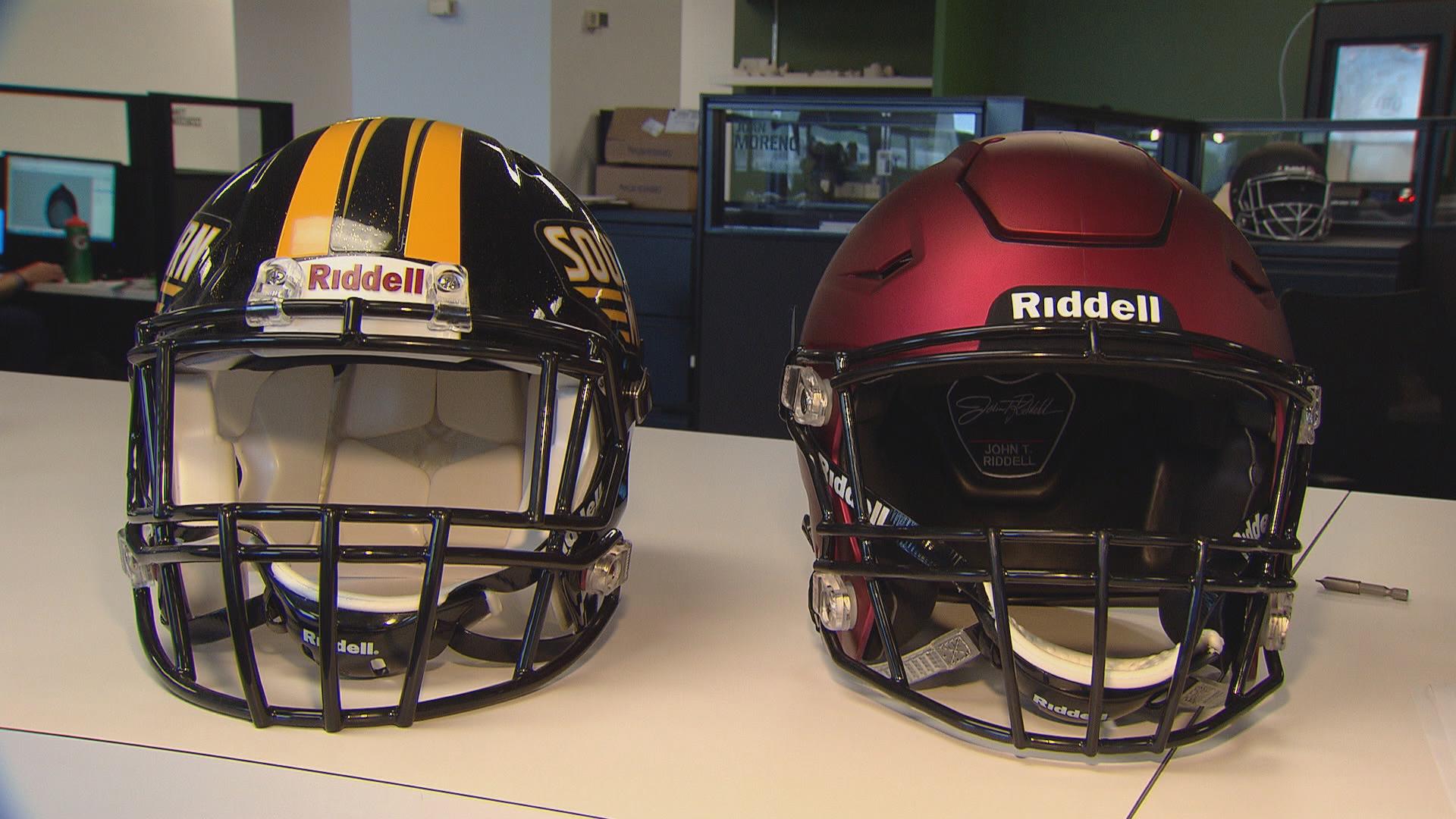 Like a tailor making a bespoke suit, the process begins with Riddell taking some measurements. An athlete sits on a on a special stool – that's not for technical reasons, but because a 250-pound football player would likely break an average one.
Riddell products manager Patrick Friel circles an athlete with a tablet equipped with a scanner that's set in a plastic case with handles – it looks like an oversized Game Boy. He does this twice: Once when the athlete is wearing just a shell that looks like a nylon ski mask – a scan to capture every contour of a player's head – and again when the athlete is wearing a hood, adjusted just as he would for a game.
"If you had a particular athlete – say, a quarterback that wore a specific cage – we'll actually mount that cage on the helmet and fit it up exactly how he wants to see, because this scan will give us the height of the helmet – where the athlete wants it on his head – and the pitch of it – whether it's left, right, up down, however it may be. So a lot of guys will be able to get into that pre-snap alignment," Friel says.
Five or ten minutes later, the athlete's work here is done. Riddell has the 3-D images it needs, accurate up to half a millimeter.
"We then take this mesh, and create – use the surface of his head, the whole surface of his head but in local areas – and create these inserts from his scan. So this actually matches the surface of his head," Riddell research and development manager Vittorio Bologna said. "When you start matching up different players' heads and layer them on top of each other, you definitely see the differences. You know, no fingerprints are the same, no two head shapes are the same."
Engineers work some digital magic, use a computer-controlled cutting machine to cut out inserts, or tools, that are used to create eight custom-fit pads for the player's custom helmet. 
A Precision Fit helmet costs $1,750. Riddell says a helmet like this could be game-changing.
"In the protective elements, rather than having fitting devices in the helmet such as air bladders or shims or very soft-fitting foam that really doesn't manage energy on the field or in an impact situation, we're able to fill all the way to the players' head with energy-managing material inside the helmet. So the Precision Fit helmet is as protective for a particular player as that player can get," said Ide. "Beyond that, having a helmet that fits perfectly, is comfortable, moves well with you – there's no lag, there's no jiggle with the helmet fit. You don't have to maintain the fit. You know when you put it on every time that it's going to fit; there's no distractions. We think that's all genuine performance benefit for the athlete."
Riddell is the market leader in football protective gear, but it faces competition from another Illinois company, Schutt, in downstate Litchfield, and from the start-up VICIS, which touts its new Zero 1 soft helmet, designed to soften blows, as the safest in football. 
Riddell's other answer to growing concerns about brain trauma is outfitting helmets with sensors that can detect on-field head impacts, or if an athlete experiences an atypical hit during play.
Coaches and trainers are immediately notified via a device that looks like a remote or a restaurant buzzer, which lights up or makes a sound. The sensors don't monitor concussions, but the data is collected, allowing coaches to monitor players over time, or to notice patterns – perhaps there are occurrences of hard hits when a particular drill is run at the end of practice.
While the NFL hasn't been quick to adopt it, the lower-tier of the "impact response system" called "InSite" is fairly accessible and affordable, and is used by 75 schools across Illinois, including Elmhurst College.
"We think it's part of the future of football helmets," Ide says. "I don't think five to seven years from now you'll be able to buy a helmet that isn't equipped with some sort of impact-sensing technology like that."
But does all of this make a difference in truly protecting athletes?
"What a helmet is really great at is protecting your skull from breaking," says University of Chicago neurobiologist Peggy Mason. "So when you slam into something and there's a heavy impact. That's a linear acceleration, you're going 'boom' and your skull, if unprotected, can crack. And that can be very devastating. It can include a bleed, some kind of a bleed inside the cranium, and … not good."
Mason says a helmet has no effect on rotational accelerations.
And despite a heavy focus on concussions (Public Act 99-245, a state law passed in 2015, for example, requires Illinois schools to have policies regarding student concussions) Mason says repeated small impacts are also dangerous.
The brain can even be traumatized if there is no hit, or impact.
"All you need is a whip. All you need is acceleration. So if I accelerate in this direction," Mason says, her head cranked to one side, "and then whip back, my brain has inertia and it's going to slosh around, it's going to rotate in my head. And it can bump into my skull. It can also just move very quickly."
Mason says that can lead to everything from psychological issues to motor problems, or cognitive ones.
And a helmet can't do anything to prevent it.
"You'd have to get inside the cranium" for that, Mason says. Even a custom-fit helmet that fits just so won't make any difference.
"It's going to protect you from a skull fracture very well," she says. "It's not going to protect your brain from rotational acceleration."
Mason doesn't have kids, so she admits that it's easy for her to say that she would refuse a child who really wants to play football.
Even so: "I would say, don't play contact sports. Go play something else," she said.
Over at the lab, Mason explains that our brains float in fluid, which was fine for the types of forces humans evolved for – say, falling off a tree limb.
But she says the brain's self-protection system is overwhelmed by the impact of modern forces like highway car crashes, improvised explosive devices ... and football tackles. 
"Now this neuron can't talk to that neuron. And that neuron can't talk to this neuron. So there's going to be a compromise in function," she says.
Riddell runs tests at its lab – a drop test, as well as one that Ide says measures both linear and rotational forces. 
"Certainly you can reduce the risk of concussion with a football helmet. No helmet is going to prevent all concussions and there's a lot of research being done in the area of injury and risk. But what we're focused on is making the most protective helmet we possibly can," Ide said.
Though Riddell is headquartered in the suburbs, its main manufacturing plant is in Ohio. 
Follow Amanda Vinicky on Twitter: @AmandaVinicky
---
Related stories: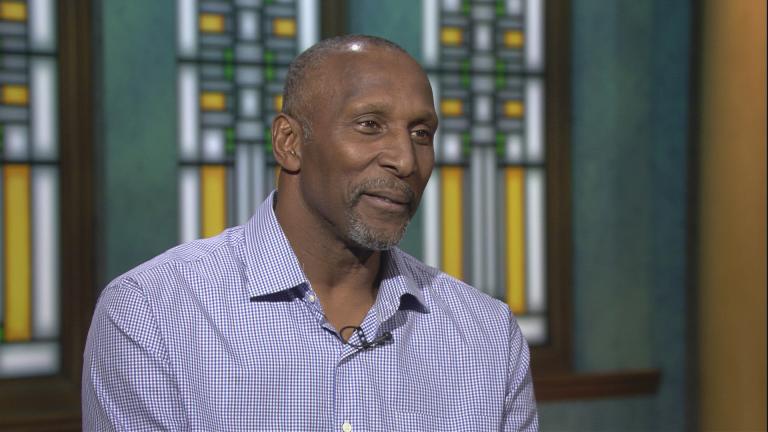 Otis Wilson's New Book Offers Stories From Locker Room, Sidelines
Nov. 1: Otis Wilson was a key member of the Chicago Bears 1985 Super Bowl team. He joins us to discuss his new book "If These Walls Could Talk: Stories from the Chicago Bears Sideline, Locker Room, and Press Box."
---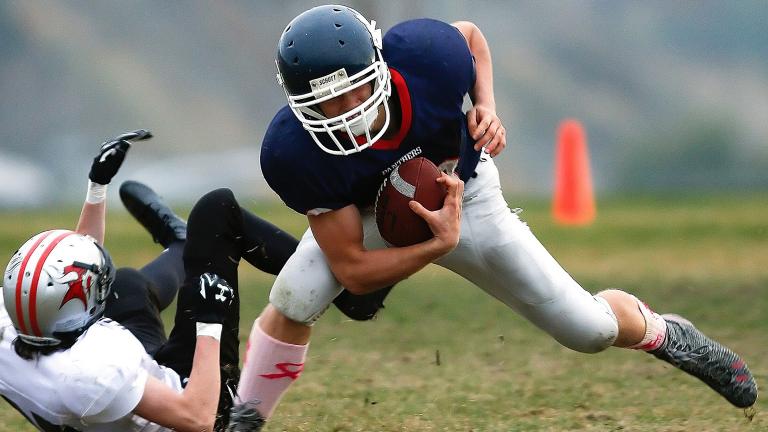 Suburban High School Football in Downward Spiral, Analysis Shows
Oct. 26: Youth football seems to be taking a hit. We speak with a Daily Herald investigative reporter about steep declines in high school football participation.
---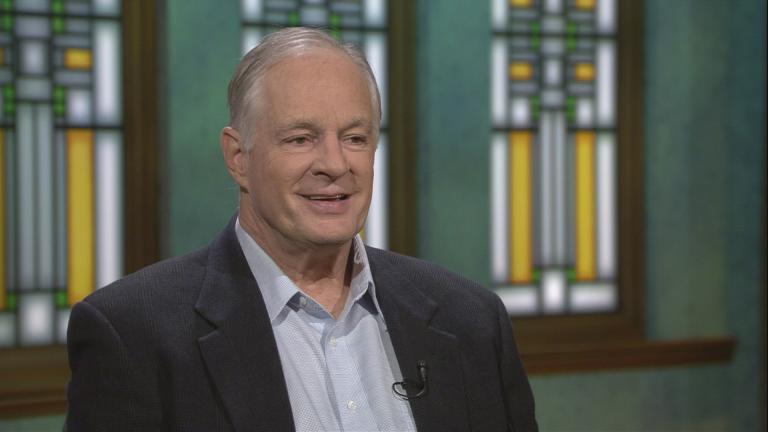 Rick Telander Pledges Brain to Concussion Research
Aug. 31: The Chicago Sun-Times sports columnist, a former college football player, joins Carol Marin to discuss football safety, concussions and his recent decision to donate his brain to science.
---