Growing up, Joliet native John Lausch says he didn't go to baseball games, and that's how he became a Cubs fan.
"The Cubs were on TV every day," he said. "And I came home from school every day to watch the Cubs. I had a neighbor across the street who was (a fan); she had a lot of kids who were my babysitters, and she was a tremendous Cubs fan. And it stuck."
Lausch went on to lead his Joliet Catholic high school team to become state football champions, and became a linebacker for Harvard's team before graduating from law school at Northwestern and, eventually, working as an assistant U.S. attorney.
The hometown boy has now risen to one of the highest levels of his profession. 
Lausch was tapped by President Donald Trump for the post, after Trump in March abruptly demanded the immediate resignation of 46 U.S. attorneys across the nation, including Lausch's predecessor, Zach Fardon.
After Trump's nomination, Illinois' two Democratic U.S. senators gave their thumbs-up to the appointment.
Lausch was sworn into office the day before Thanksgiving; two months into the job, on Wednesday, he gave his first interviews with the media.
Despite Trump's frequent habit of haranguing Chicago about its gun crime problem, Laush says he's never spoken with the president, though he did meet with U.S. Attorney General Jeff Sessions as part of the vetting process (Lausch says Sessions did not ask him about his political leanings.)
"We will follow the policies and the procedures of the Justice Department. That said, one of the things that's been very clear from the attorney general and this Justice Department is that there is a lot of discretion that we have, in each of our districts, in order to do the right thing. Do good work," he said. 
One of the areas he'll exercise that discretion: the enforcement of marijuana laws.
In January, Sessions announced the Justice Department would no longer follow the Obama-era "hands-off" approach of interfering with states that have broken from federal law and legalized the drug; Sessions didn't direct prosecutions, but he unleashed federal prosecutors to crack down on pot as they wish.
Illinois has not legalized recreational marijuana, though lawmakers have held hearings in recent months as they work to secure support. But possessing small amounts of pot will earn someone a citation and fine instead of jail time, and Illinois has a highly regulated medical marijuana program.
"We've brought marijuana trafficking cases where the facts and circumstances merit it, if we had a large amount of drugs, we had drugs that were being distributed by individuals who were using violence or guns in order to promote their operations," Lausch said. "And this office will consider for prosecution cases like that going forward. But you know, so, from that standpoint not much difference, not much impact from how we've been doing things before."
Laush says instead, he'll focus first and foremost on national security, as well as violent crime.
As an assistant U.S. attorney, Lausch spent from 2005 to 2010 leading the gang crimes unit, and says he developed "crucial" relationships that will inform his work now with different levels of "the Chicago Police Department, ATF, DEA, FBI, Homeland Security, Cook County State's Attorney's office, and all of those things together – developed those relationships for the common goal: What are we going to do to identify the worst of the worst gangs and gang members and then what are we going to do in an efficient matter – without stepping on each other's cases – to make sure that we're going after the worst of the worst."
Government corruption will be another priority – it's Chicago after all – but he gave no insight as to public corruption cases the office may currently be pursuing, including as to whether there's any investigation into how portions of FBI wiretapped tapes of former Gov. Rod Blagojevich that should have remained secret, instead became public, such as portions of the conversations between Blagojevich and current Democratic candidate for governor J.B. Pritzker that are now being aired by Gov. Bruce Rauner as he campaigns for a second term.
Lausch would not say whether there's an investigation into how the recordings were leaked, but he called it a "concern."
"Certain tapes are available to the public because they were used in evidence at trial. For tapes that were not used as evidence at trial, and not publicly available, that is a concern. Yes," he said.
Lausch says his office currently has between 150-160 assistant U.S. attorneys, and is working to fill nine spots – three of which are in the violent crimes unit.
He couldn't, however, offer a reason as to why violent crime and public corruption are bigger problems in Northern Illinois than in other major cities.
"Any personal feelings, you know, I don't know if I can articulate in any coherent fashion, the various kind of ramblings that a person who has lived here may have on those things," he said. "What I will say is that our job here is to enforce the laws and it's unfortunate that we're facing the violent crime problem that we have. It's unfortunate that we've had the public corruption issues that we've had in the past here and what we can do here, as federal law enforcement and as federal prosecutors in particular, is to enforce the laws we have in order to deter people."
As for attacks on the FBI and the justice system voiced by Trump and other high-level officials, Lausch says he won't comment on politics of politicians' rhetoric.
"I know we have good people in our office, I know we have good law enforcement working with us here and we're going to continue to demonstrate that to everyone by the cases that we bring and by the work that we're doing," Lausch said. "I think it's really important for the community to have faith in law enforcement."
Sorry, fans of "The Good Wife" – a drama about Chicago politics and prosecutors – Lausch says he didn't watch the show. 
Follow Amanda Vinicky on Twitter: @AmandaVinicky
---
Related stories: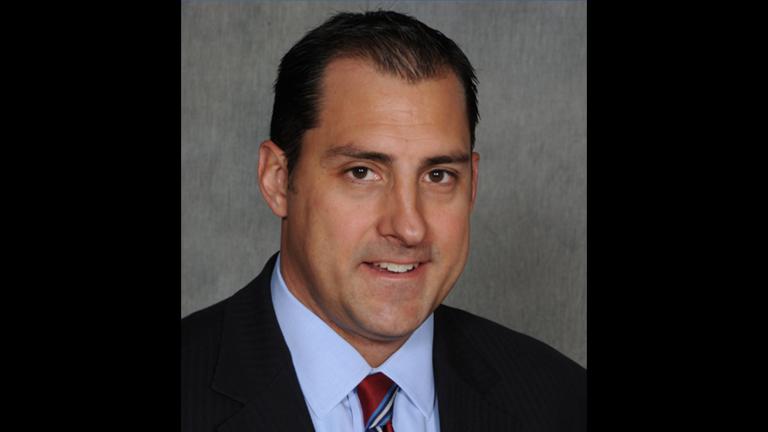 Who is US Attorney Nominee John Lausch?
Aug. 9: Former U.S. attorneys weigh in on the new nominee for the Northern District of Illinois, John Lausch.
---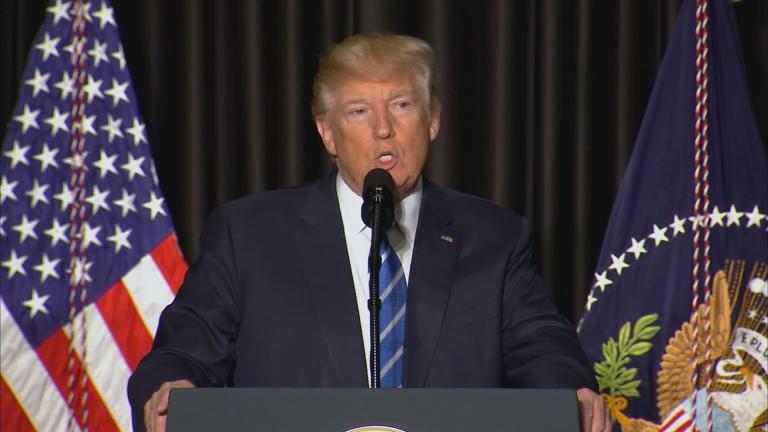 Trump Picks John Lausch for Chicago US Attorney
June 30: President Donald Trump has selected former federal prosecutor John Lausch to be the next U.S. attorney for the Northern District of Illinois, according to multiple reports Friday.
---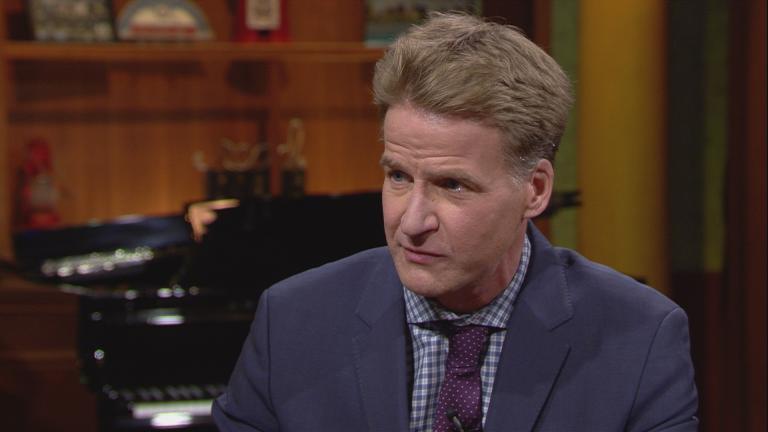 Former US Attorney Zachary Fardon Speaks Out
June 30: Recently departed U.S. Attorney Zachary Fardon, who brought down former House Speaker Dennis Hastert and CPS chief Barbara Byrd-Bennett, joins us for an exclusive interview.
---