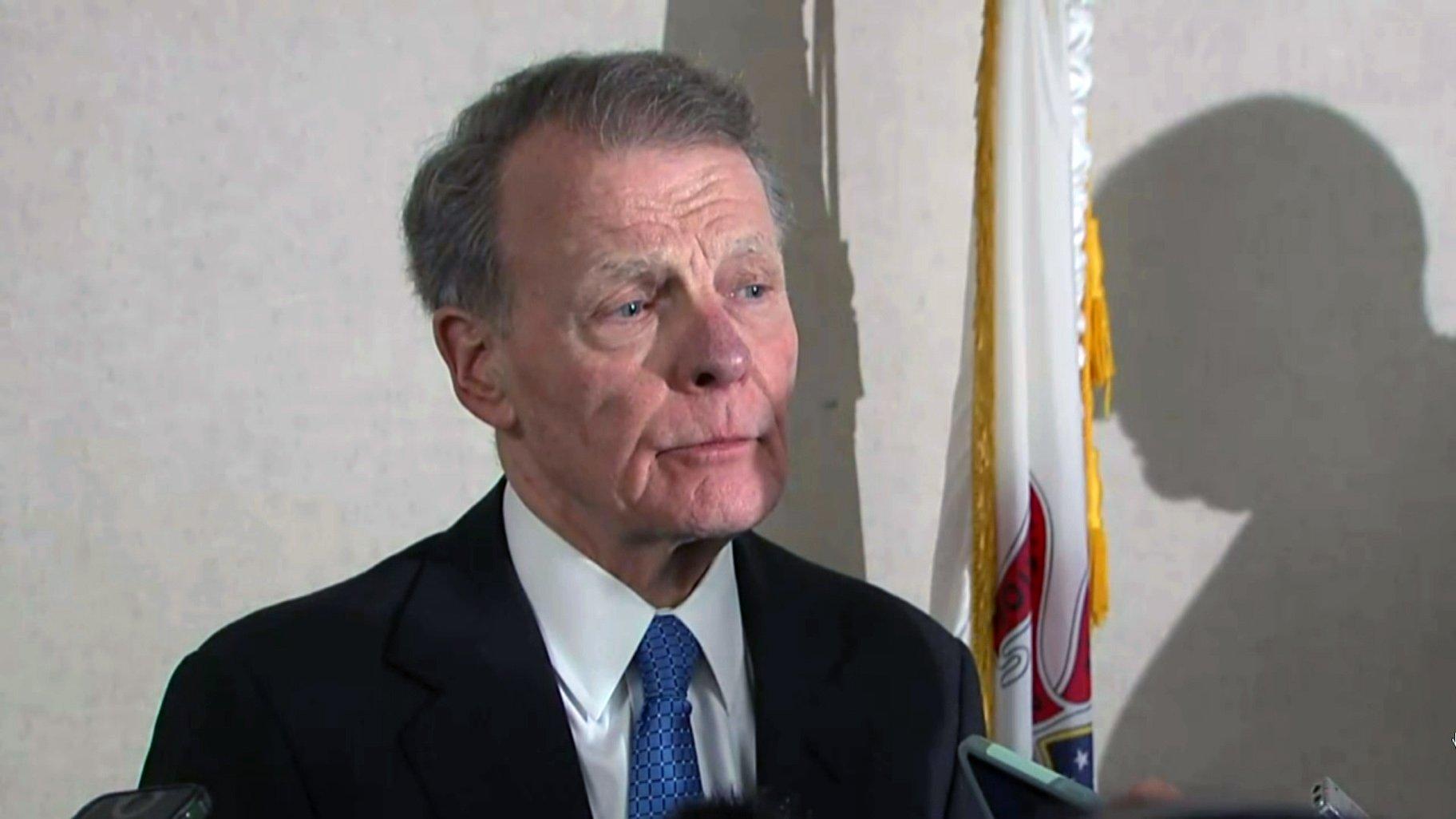 (WTTW News)
Federal prosecutors say AT&T Illinois has agreed to pay a $23 million fine to resolve a criminal investigation into alleged misconduct involving efforts to illegally influence former Illinois Speaker of the House Michael Madigan.
U.S. Attorney John Lausch's office on Friday morning announced AT&T Illinois entered into a deferred prosecution agreement after prosecutors filed a one-count criminal information charging the company with using an interstate facility to promote legislative misconduct.
According to Lausch's office, AT&T Illinois admitted it arranged for payments to be made to a Madigan ally to "influence and reward Madigan's efforts" to aid the company through legislation.
"During the relevant timeframe, AT&T Illinois had a continuing interest in advancing legislation in the General Assembly favorable to its interests and opposing legislation that was not consistent with its operational and financial success," prosecutors said in a filing Friday morning.
The company's former president Paul La Schiazza, 65, has separately been charged for his own alleged role in a scheme to unlawfully influence Madigan. He faces charges of conspiracy, corruptly giving something of value to reward a public official, and three counts of using a facility in interstate commerce to promote unlawful activity.
The deferred prosecution has a two-year term, meaning if AT&T Illinois "fails to completely fulfill each of its obligations" during that time, the U.S. Attorney can initiate a criminal prosecution of the charged offense.
Madigan, who served as speaker of the Illinois House for a total of 36 years, was indicted in March on 22 counts alleging that he participated in — and benefited from — a variety of corruption schemes. He resigned his post amid that federal investigation in 2021.
A Chicago grand jury also added a new conspiracy charge against Madigan, 80, and his close friend and associate 75-year-old Michael McClain related to an alleged corruption scheme involving AT&T Illinois.
According to prosecutors, AT&T Illinois admitted that in 2017 it arranged for a Madigan ally to receive $22,500 in payments from the company, which would be paid out through an intermediary — a lobbying firm that performed services for AT&T Illinois.
"Although AT&T Illinois employees formulated a pretextual assignment for Madigan's ally to disguise why the ally was being paid, the ally performed no actual work for AT&T Illinois and the company made no effort to ensure any work was performed," prosecutors said in a statement.
Under the deferred prosecution deal, Lausch's office will defer prosecution on the AT&T Illinois charge for two years and then seek to dismiss it if the company abides by certain conditions, including continuing to cooperate with any investigation related to the misconduct alleged in the information.
The $23 million fine will be paid to the federal Crime Victims Fund. Beyond that penalty, AT&T must also implement a new compliance and ethics program and provide annual reports to the government regarding remediation and implementation of that program.
"We hold ourselves and our contractors to the highest ethical standards," an AT&T spokesperson said in a statement Friday. "We are committed to ensuring that this never happens again."
---