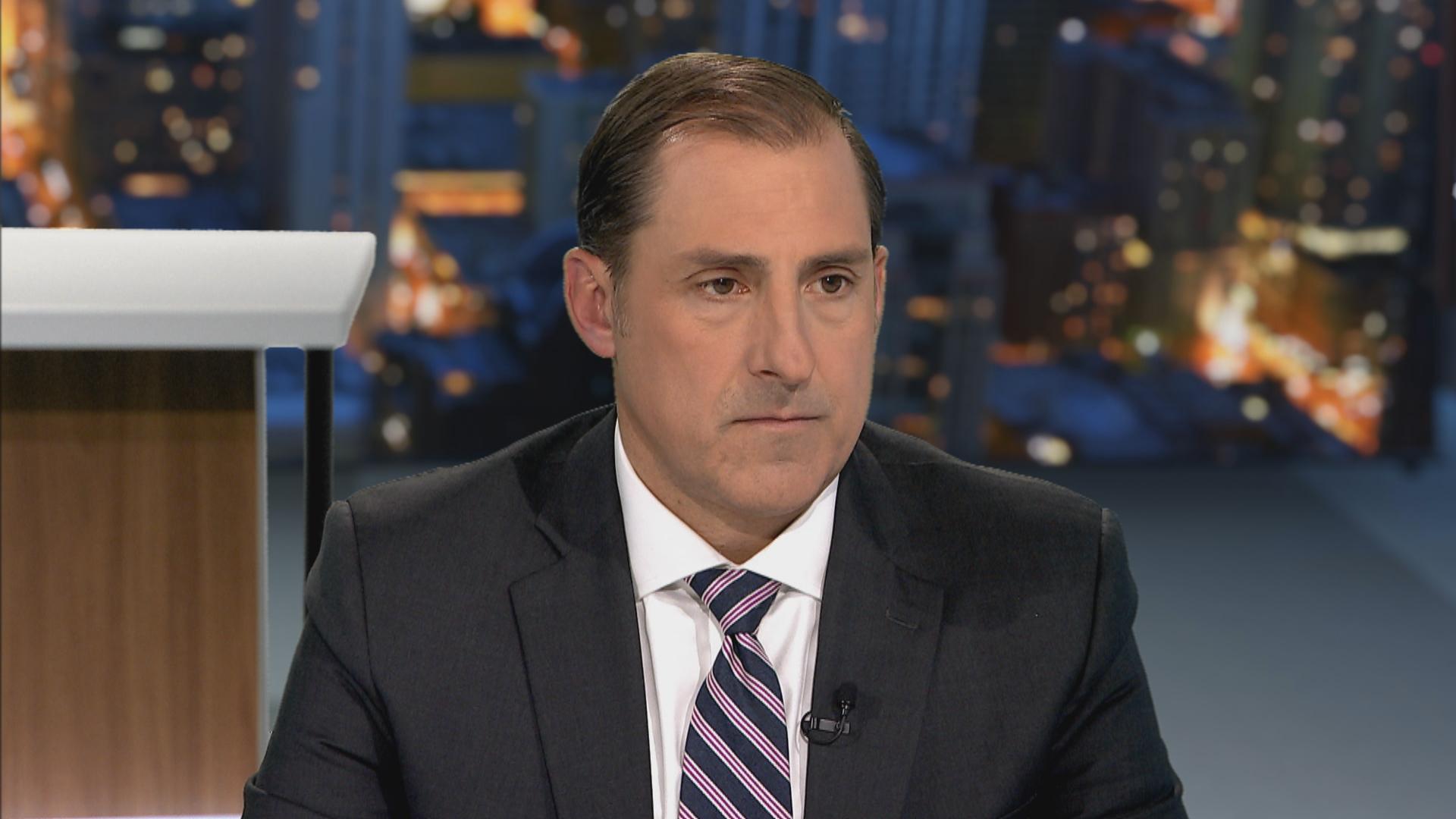 U.S. Attorney John Lausch appears on "Chicago Tonight" on Dec. 8, 2022. (WTTW News)
After stepping down as the U.S. Attorney overseeing Chicago and northern Illinois, John Lausch has returned to private practice.
Lausch announced he would be leaving the U.S. Attorney's office back in March after working as the top prosecutor there since 2017. On Monday, Kirkland & Ellis announced Lausch would be returning to the law firm, where he began his legal career in 1997.
"John is an exceptional talent who has served with distinction in government and private practice throughout his career," Jon A. Ballis, chairman of Kirkland's Executive Committee, said in a statement. "With his vast experience he could have gone anywhere, but we're delighted he chose to come back to Kirkland, adding strength to strength in our government, regulatory and internal investigations practice."
During his time as U.S. Attorney, Lausch oversaw numerous high-profile investigations in Chicago, among them, the indictments of former Illinois House Speaker Michael Madigan on racketeering and bribery charges and longtime Chicago Ald. Ed. Burke.
Earlier this month, federal prosecutors secured convictions of the "ComEd Four," who were charged with conspiring to bribe Madigan.
Lausch also prosecuted members of organized street gangs and illegal gun offenders in Chicago.
According to Kirkland & Ellis, Lausch will now focus his practice on government enforcement defense, internal investigations and other litigation.
"I'm excited to return to private practice and to Kirkland, which provided me with a strong foundation of skills for my legal career," Lausch said in a statement. "I'm looking forward to reconnecting with old colleagues, meeting new people and putting my skills and experience to work for clients."
Contact Matt Masterson: @ByMattMasterson | [email protected] | (773) 509-5431
---