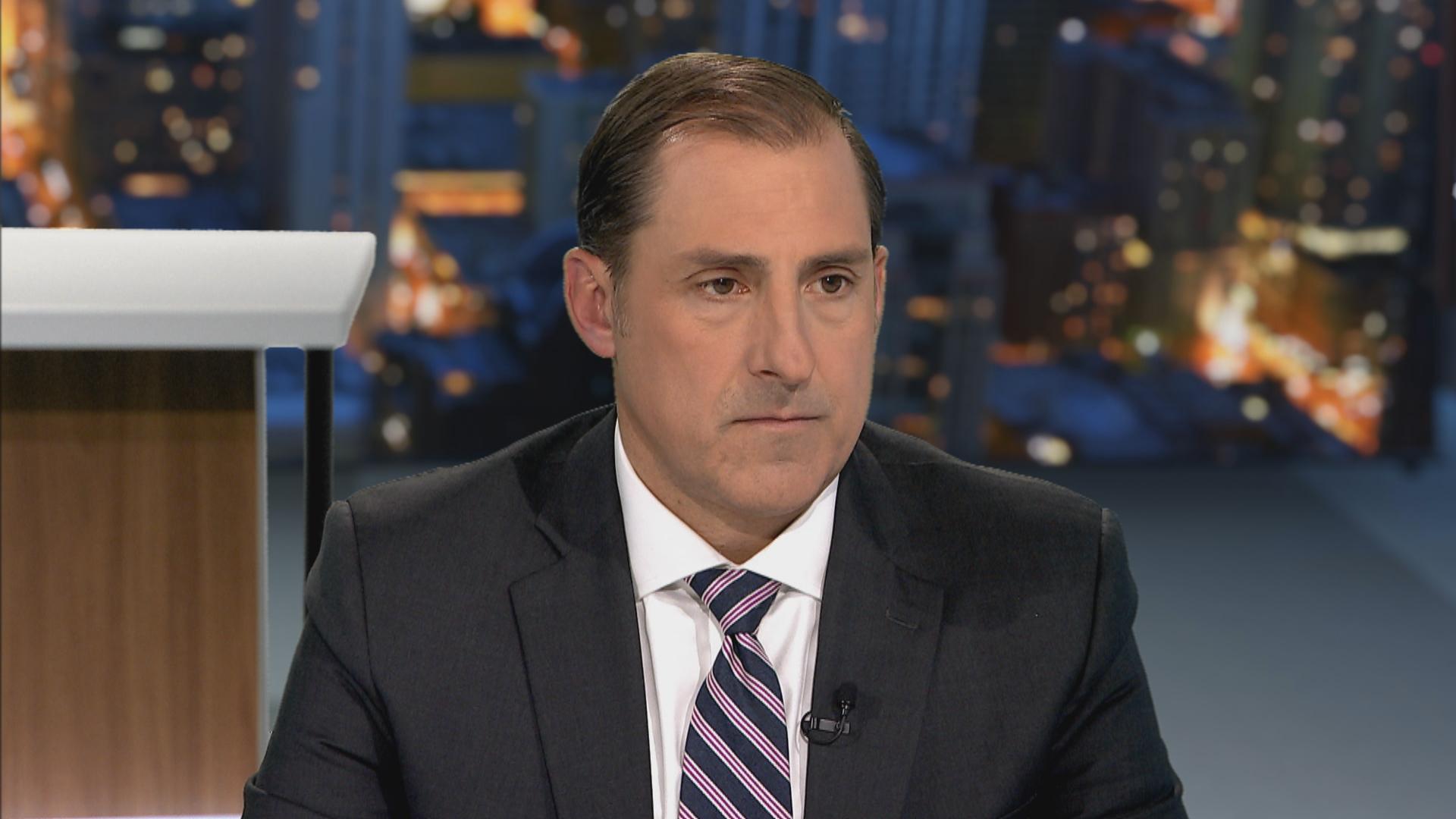 U.S. Attorney John Lausch appears on "Chicago Tonight" on Dec. 8, 2022. (WTTW News)
Chicago's top federal prosecutor, who recently has been tasked with probing classified documents found at President Joe Biden's home and office, will be leaving his post sometime this year.
John Lausch, who has served as U.S. attorney in the Northern District of Illinois since 2017, is planning to leave the office in "early 2023," U.S. Attorney General Merrick Garland announced during an unrelated press conference Thursday.
Lausch was appointed to investigate the Biden documents. But Garland on Thursday announced he's appointing Robert Hur — the former Trump-appointed U.S. attorney in Maryland — to take over that probe because Lausch plans to move into the private sector sometime early in 2023.
"U.S. Attorney Lausch and his team of prosecutors and agents have conducted this initial investigation with professionalism and speed," Garland said. "I'm grateful for that."
A spokesperson for Lausch's office said they will provide an update "in the coming days," but they expect Lausch "will be moving on by the end of February or early March."
Before he was appointed to his post, Lausch worked as an assistant U.S. Attorney in the Northern District of Illinois from 1999 until 2010, when he moved into a private law practice in Chicago.
Since he was sworn into office in November 2017, Lausch has overseen numerous high-profile investigations in Chicago, among them, the indictments of former Illinois House Speaker Michael Madigan on racketeering and bribery charges and longtime Chicago Ald. Ed. Burke. Burke's trial date is scheduled to begin this coming November, while Madigan is set to go to trial in April 2024.
Lausch was nominated for his post by former President Donald Trump, and remained on the job after the Biden Administration took over, but only after Illinois senators Tammy Duckworth and Dick Durbin urged Biden against making a change.
"It's a great job, I love this job, I serve at the pleasure of the president," he said during a Dec. 8, 2022 episode of "Chicago Tonight" when asked how long he'd like to remain as U.S. Attorney. "It's not a lifetime job, I realize that, and I'm fortunate every day that I'm here and we'll see what the future holds, but as long as I'm there we're going to continue to do great work because we have great people working at our office."
Earlier this month, Garland asked Lausch to investigate documents with classified markings discovered as Biden's personal attorneys were clearing out the offices of the Penn Biden Center, where the president kept an office after he left the vice presidency in 2017 until shortly before he launched his 2020 presidential campaign in 2019. That investigation will now continue under Hur.
The Associated Press contribued to this report.
This is a developing story. Check back for details.
Contact Matt Masterson: @ByMattMasterson | [email protected] | (773) 509-5431
---