President Donald Trump's recklessness in his handling of American foreign policy could inadvertently put the United States "on the path to World War III," according to a senior Republican senator.
Sen. Bob Corker of Tennessee told the New York Times on Sunday that the president was treating his office like "a reality show" and that his reckless threats—often made on Twitter—could lead to war.
In recent weeks, Trump has belittled the leader of North Korea, Kim Jong Un, as "Little Rocket Man" and in August threatened the isolated communist regime "with fire and fury like the world has never seen."
Trump has also indicated that he intends to decertify the Iran nuclear deal this week, a move likely to be met with dismay by other signatories to the deal including Russia, China, France the European Union and Britain.
And on Thursday evening, Trump disconcerted many observers when he made enigmatic comments to reporters about "the calm before the storm" while hosting a dinner for military commanders and their spouses.
Corker, who has announced his intention to quit the senate, has engaged in a war of words with Trump on Twitter in recent days.
On Sunday, Trump tweeted that Corker, the Chair of the Senate Foreign Relations Committee, "didn't have the guts" to run for re-election.
...Hence, I would fully expect Corker to be a negative voice and stand in the way of our great agenda. Didn't have the guts to run!

— Donald J. Trump (@realDonaldTrump) October 8, 2017
Corker responded with this tweet of his own: "It's a shame the White House has become an adult day care center. Someone obviously missed their shift this morning."
It's a shame the White House has become an adult day care center. Someone obviously missed their shift this morning.

— Senator Bob Corker (@SenBobCorker) October 8, 2017
But beyond trading insults, Corker made clear that he worries that dysfunction in the White House is undermining American foreign policy. Following an NBC News report last week that Secretary of State Rex Tillerson had referred to the president as "a moron," Corker said that Tillerson was one of three officials in the White House who helped to "separate our country from chaos"—the other two being Secretary of Defense James Mattis and White House Chief of Staff John Kelly.
Corker told the Times that Trump's behavior "would have to concern anyone who cares about our nation."
John Mearsheimer of the University of Chicago and Alberto Coll of DePaul University join host Eddie Arruza to discuss American foreign policy under Trump.
---
Related stories: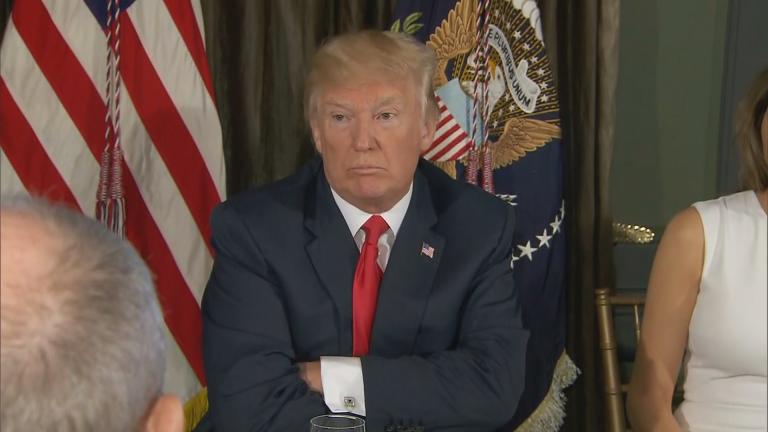 Trump Threatens North Korea with 'Fire and Fury'
Aug. 8: Despite increasing international condemnation, North Korea has ramped up its nuclear capabilities to a potentially dangerous level.
---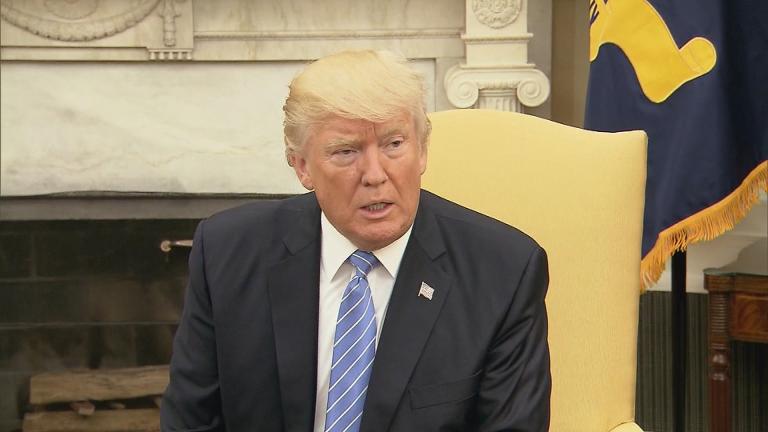 Trump Administration in Foreign Territory as Global Crises Mount
June 21: The list of foreign policy issues in President Donald Trump's inbox seems to be growing by the day.
---