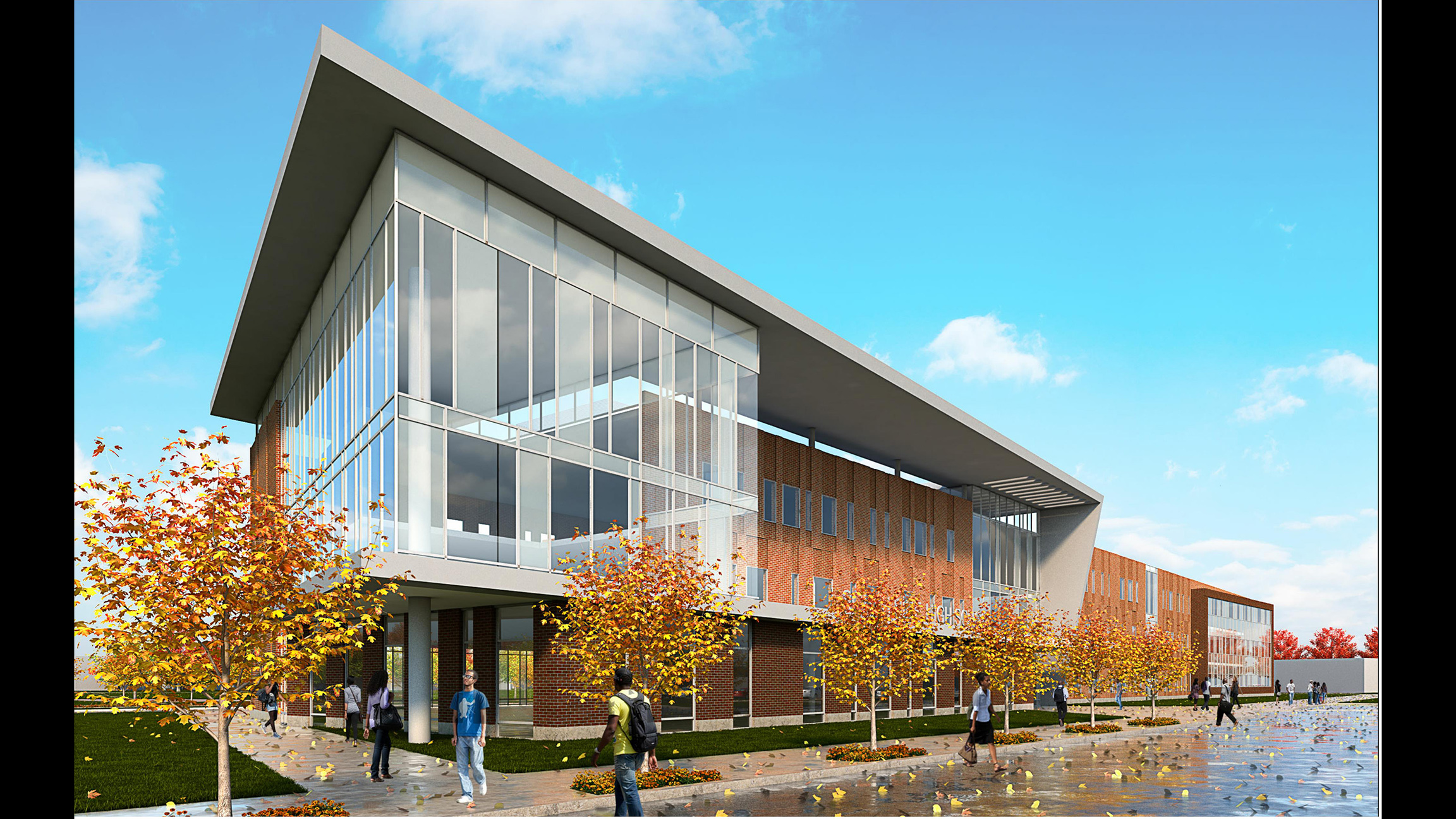 A rendering of the proposed Englewood high school. (Chicago Public Schools)
Chicago Public Schools' plan to build a new $85 million high school in Englewood, and close four existing schools, is proving to be a hard sell for some area residents.
A majority of the parents, students and Englewood residents who attended a district-led community hearing Wednesday night in Hamilton Park repeatedly shouted down the proposal.
"I'm against the school closings, not just because of a building I'm attached to," Robeson High School grad Willie Preston said. "It's a community, a legacy I'm attached to … when you talk about the school closings, you're not just closing schools, you're closing the Englewood community."
In creating the new school, CPS previously announced four existing schools in the area – Robeson, Hope, Harper and TEAM Englewood – will be shuttered at the end of this school year.
But with the new building not opening until 2019, and doing so only with a freshmen class, non-graduating students at those four schools will have to transfer elsewhere next fall.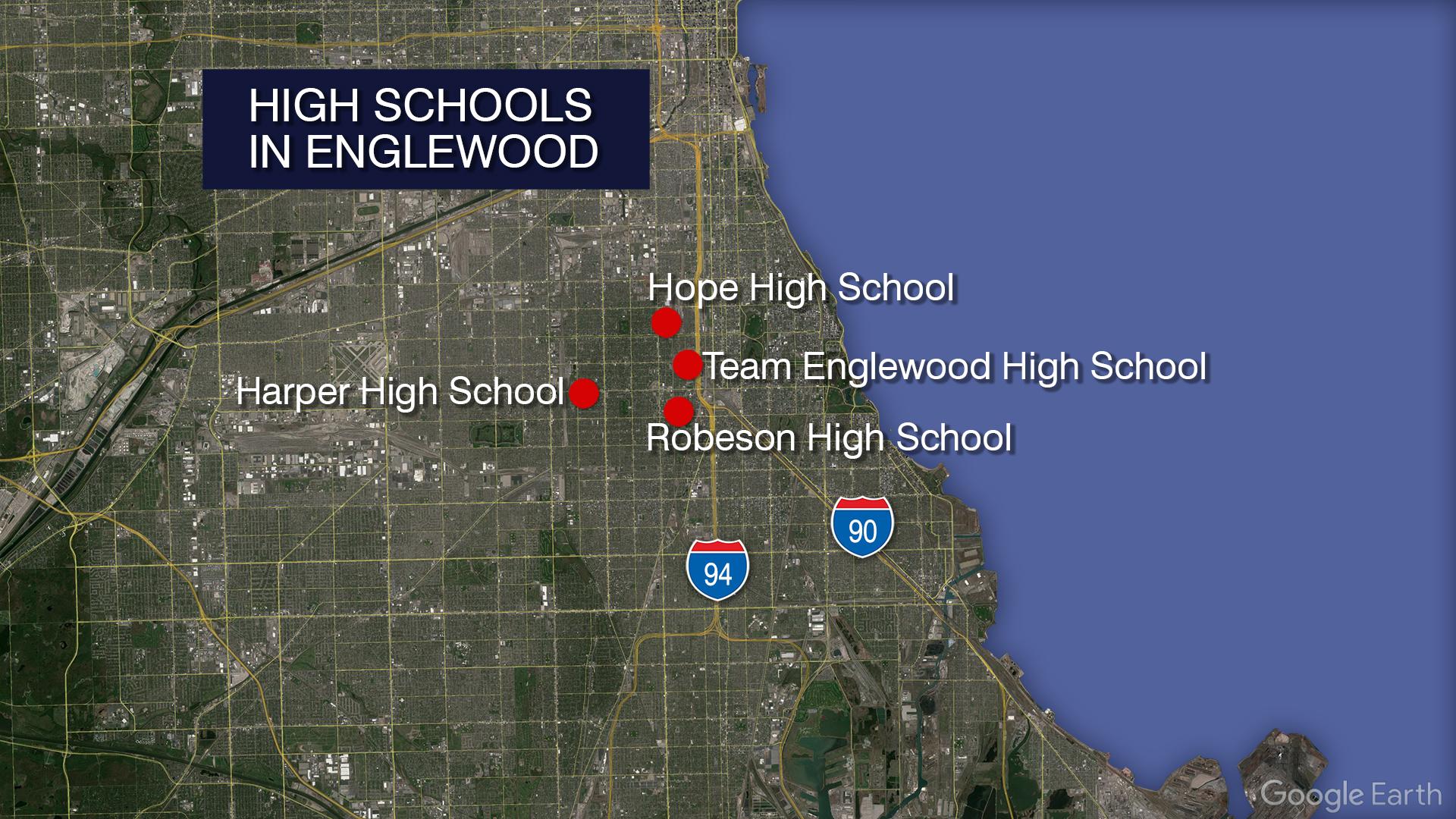 "How are you going to close down our school, but not have a place for our students to go to?" Hope teacher Gregory Jackson asked. "Not only that, I found out the teachers and administrators are not even guaranteed a spot in that school."
Several speakers did want to see the new state-of-the art school built, but wanted that done without affecting the neighborhood schools. Others called on the district to invest that $85 million into the existing schools.
Several members of the steering committee tasked with guiding the planning process also threatened to resign Wednesday, saying they felt the committee had been "compromised" by outside interests.
"Five of us on the steering committee … did not vote for option one, nor option two," said Asiaha Butler, a member of the steering committee and president of the Resident Association of Greater Englewood. "We are still in support of neighborhood schools (and) looking to support a brand new school."
CPS says it will put up more than $8 million to help students find new schools and plans to shift boundaries at Bogan, Gage Park, Phillips and the Chicago Vocational Career Academy High School to provide them with additional options. The district is also promising to create individualized plans for all transferring students, allowing them to take summer courses at their new schools and meet staff in order to ease their transition.
District leaders say this change is necessary because the existing Englewood schools are underenrolled and underutilized. They pushed back against the notion CPS has disinvested in these schools, saying it has dedicated more than $4.4 million in supplemental funding to these schools over the past three years, and almost $30 million in capital investments since 2006-07.
The issue, they say, is that it's hard to offer a wide variety of classes when enrollment continues to fall. Combined, the four schools currently have fewer than 500 students, and the district claims 89 percent of high schoolers living in Englewood travel elsewhere for school – the highest total of any neighborhood in the city.
Wednesday's meeting marked the second of three hearings scheduled this month to discuss the district's proposal.
The first meeting, held last week at Kennedy King College, turned into a shouting match between factions supporting the plan, and the parents and students who want their schools to stay open.
"Think about what we're doing here in Englewood. Of course there's some that agree, some that don't agree, but Englewood is a phenomenal community and has been for years," said Chip Johnson, head of Family & Community Engagement for CPS.
"Tonight, in a community setting, I'd like for us to represent what we are as a culture, who we are as a people … I just don't want it to become a spectacle."
A final public hearing is scheduled at the CPS Central Office on Jan 30. The Board of Education could vote on the proposal as early as next month.
Contact Matt Masterson: @ByMattMasterson | [email protected] | (773) 509-5431
---
Related stories: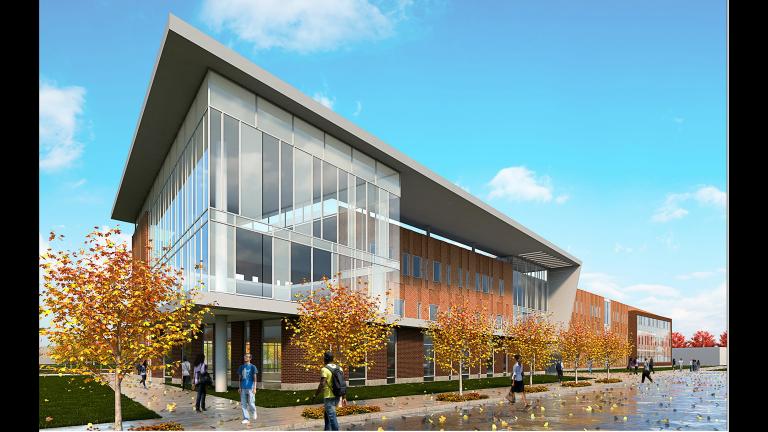 Englewood High School Plan Moves Forward, CPS Releases Renderings
Jan. 5: Chicago Public Schools is moving ahead with its plan to shutter four Englewood-area high schools in favor of what it says will be a new "state-of-the-art" neighborhood option with an $85 million price tag.
---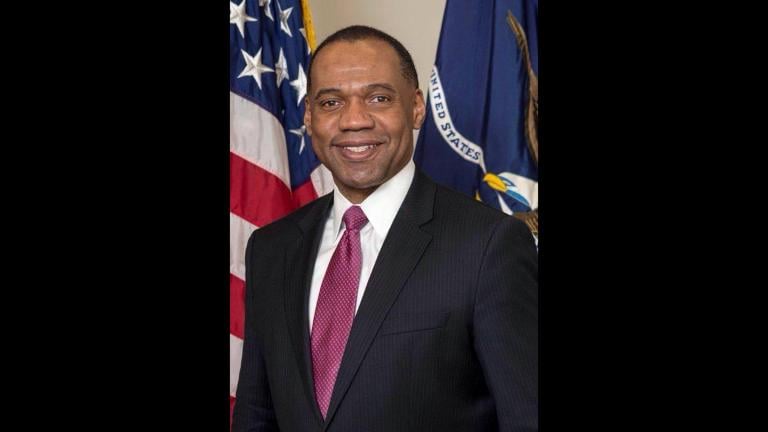 Claypool Blasted by Rapper's Dad Over Plan to Close Englewood Schools
Dec. 6: Ken Bennett has served as an aide under Barack Obama, Harold Washington and Rahm Emanuel. On Wednesday, he called out the Chicago Public Schools CEO for the district's plan to close four Englewood high schools next year.
---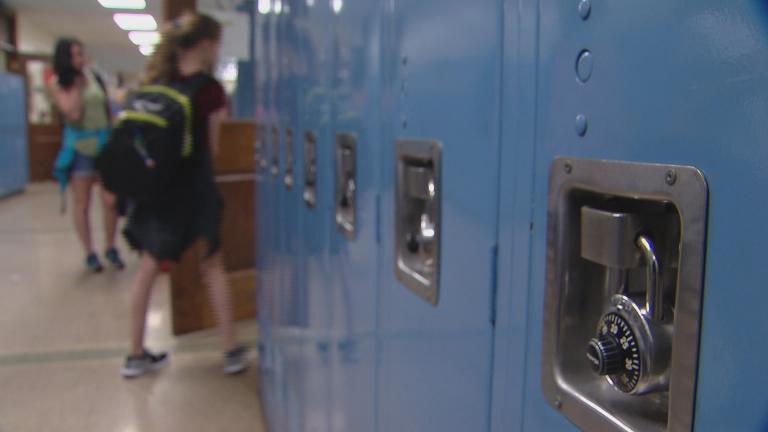 Declining CPS Enrollment Could Lead to More School Closings
Nov. 27: With CPS enrollment down by 32,000—and the school-closing moratorium coming to an end—is another wave of Chicago school closings possible?
---