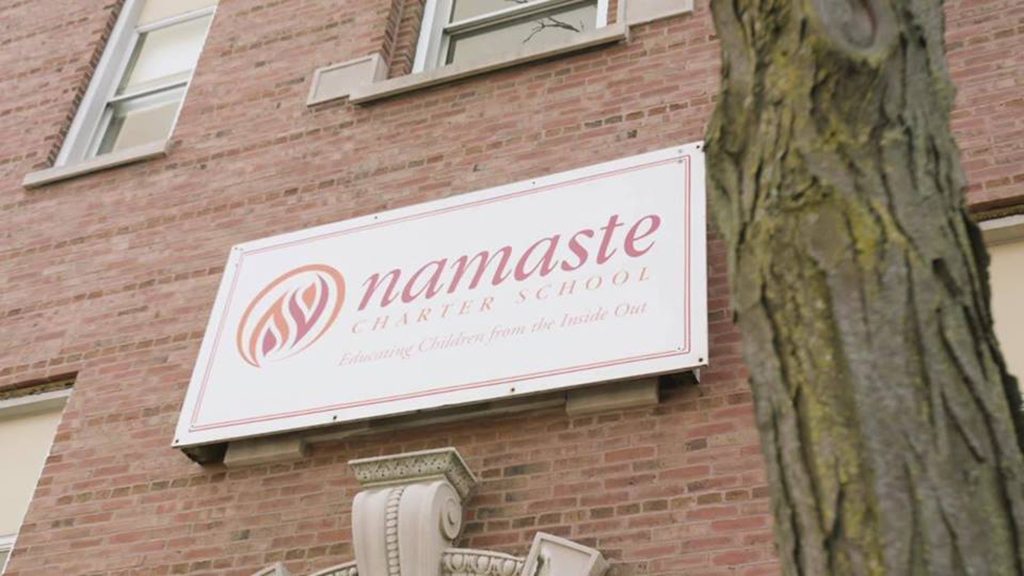 (Namaste Charter School / Facebook)
Teachers at a Chicago charter school are moving to unionize, just weeks before the city's two largest public educator unions could finalize a merger.
Staff at Namaste Charter School, a predominantly Hispanic charter on the South Side, filed their intent to unionize on Tuesday with the National Labor Relations Board. They say they're doing so to take a "proactive move" aimed at better advocating for their student population.
"For the staff unionizing, it's really about having a voice at the table so we can better serve our community," said Maia Golley, a kindergarten teacher at Namaste.
"We've seen a real need for us to come together to be united so that we can impact decisions that have to do with the kids we work with every day, and help make sure the best decisions are being made for them."
The McKinley Park area K-8 school opened in 2004 and serves about 500 students in what it describes as a "rigorous differentiated academic" environment. Nearly 90 percent of its students come from low-income families, and more than 75 percent are Hispanic.
Students attend classes for more than seven hours – that includes 60 minutes of physical education and a 20-minute recess – four days a week with a shorter schedule on Fridays in a modified year-round schedule.
Golley said some of the teachers, paraprofessionals, clinicians and office staff at her school have considered unionizing for years, but organization efforts picked up in earnest last summer.
"I think the reason has been the same throughout," she said. "A lot of us feel really passionate about this school, about Namaste, we love our school, we love our students and we just want to be able to advocate for them."
Namaste is not alone in its unionization efforts within Chicago. Educators at the dozen-plus Noble Network charter schools have also been trying to create what would be the nation's largest charter teachers union for nearly a year.
If they do form a union, Namaste teachers and staff would join Chicago ACTS Local 4343 – the local arm of both the Illinois and American Federation of Teachers – which at the same time is moving closer to a merger with the Chicago Teachers Union.
Last summer, 84 percent of ChiACTS members voted in favor of the unification. After some delay, CTU members are now expected to cast their own ballots on Jan. 25, according to a union spokeswoman.
The two unions previously said they don't expect a merger to have too much impact on members. The CTU says ChiACTS would keep its existing school councils and employer contracts, but its members would also elect representatives to serve in CTU's House of Delegates and executive board.
It would also require changes to be made to both sides' constitutions.
ChiACTS currently represents more than 30 charter schools within Chicago.
Contact Matt Masterson: @ByMattMasterson | [email protected] | (773) 509-5431
---
Related stories: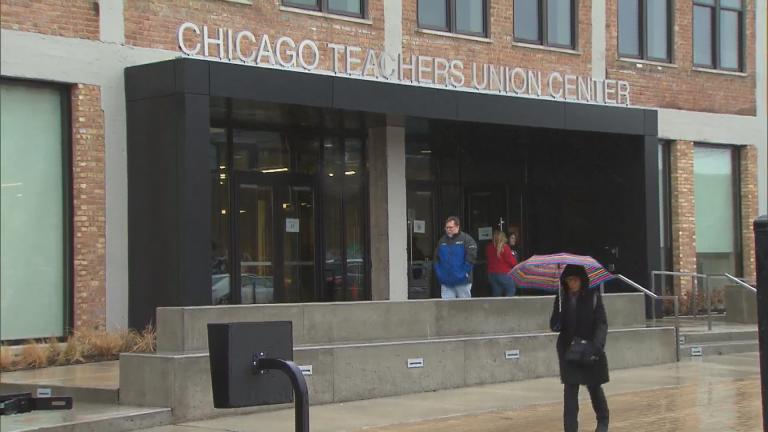 Chicago Charter Teachers Back Potential CTU Merger
June 12: Educators in the nation's largest charter school union voted last week in favor of joining the Chicago Teachers Union in a move both sides hope will help expand their "collective power" to advocate for public education in the city.
---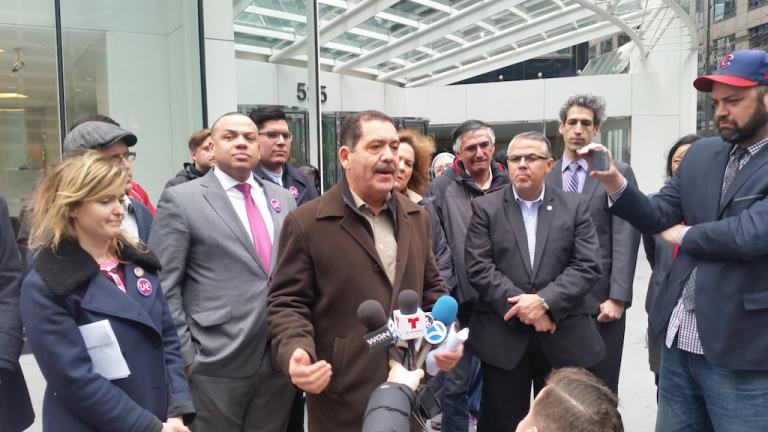 Noble Teachers Earn Legislator Support in Unionization Efforts
March 6: Cook County Commissioner Jesus "Chuy" Garcia, state Sen. Daniel Biss and Ald. Carlos Ramirez-Rosa were among those who pledged their support for Noble charter teachers who are working to create what would be the nation's largest charter teachers union.
---
Noble Educators Begin Forming Nation's Largest Charter Teachers Union
March 3: Teachers in Chicago's biggest charter network say a union will allow them to better advocate for their students and colleagues. If successful, it will create the largest charter teachers union in the country.
---