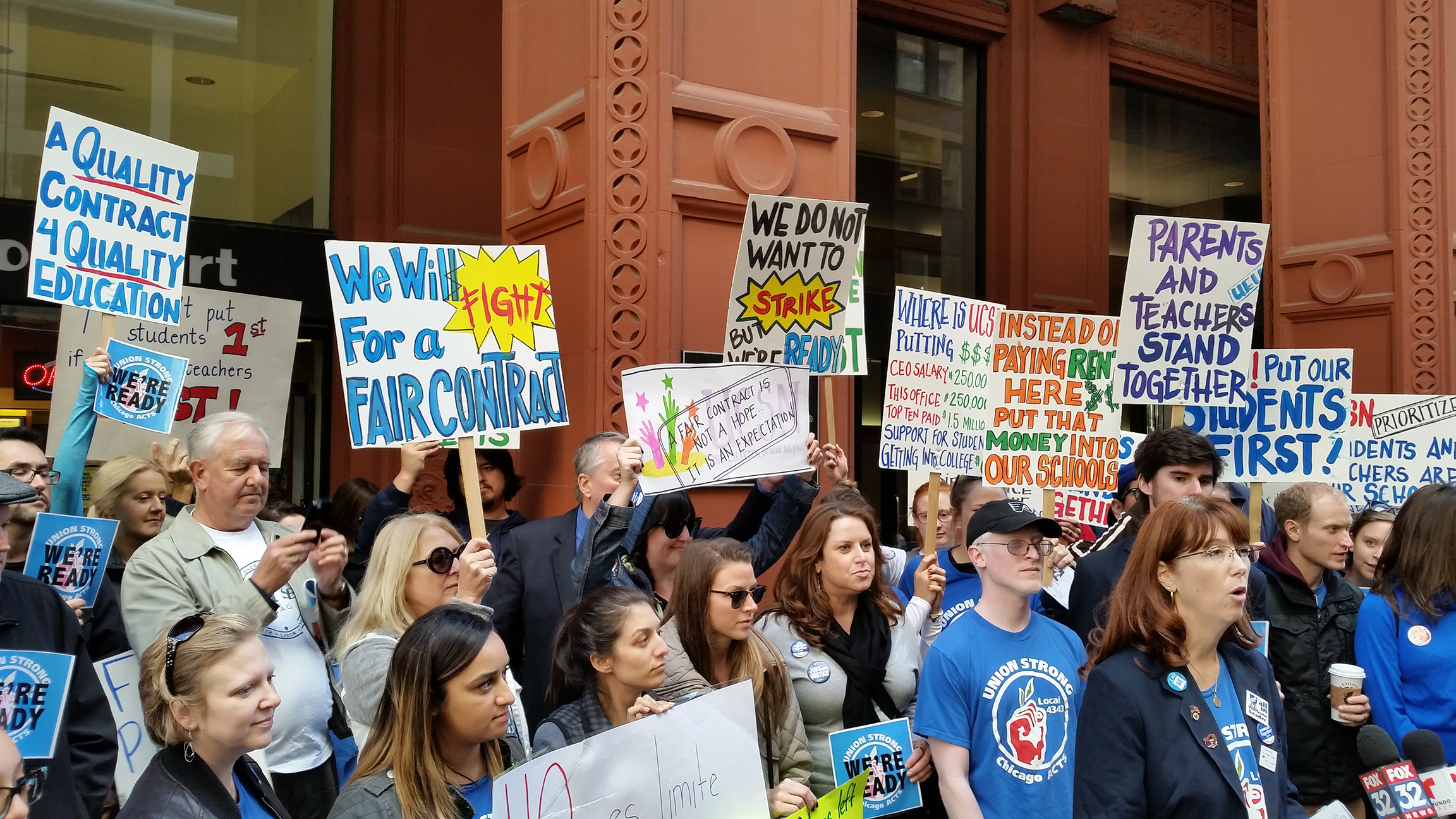 The United Educators of UNO were one of three charter networks that threatened to go on strike this school year. If a proposed merger goes through, they would join other charter teachers across the city in becoming members of the Chicago Teachers Union. (Matt Masterson / Chicago Tonight)
A University of Illinois labor expert believes the merger of two local teachers unions could make things more difficult for Chicago Public Schools at the negotiating table.
Earlier this month, 84 percent of voting members in the ChiACTS charter teachers union – which represents more than 30 Chicago charter schools – said they're in favor of merging with the 28,000-member Chicago Teachers Union. CTU is expected to hold its own vote this fall to finalize the move.
Robert Bruno, an Illinois labor education professor and co-author of the 2016 book "A Fight for the Soul of Public Education: The Story of the Chicago Teachers Strike," thinks the merger will happen, and when it does, it will give teachers an advantage when bargaining for a new deal.
"One very obvious answer is the economies of scale," he said. "You significantly increase the membership and you get massive coverage of CPS.
"If they merge, you then get blanket coverage – you get wall-to-wall, community-to-community coverage. If CPS creates a school, whether its charter or not, CTU is going to bargain that contract, so you can't get away from CTU."
As it stands now, charter networks operate separately from the CTU under their own labor agreements. But because those smaller groups don't have the collective weight of the CTU behind them, they're less likely to pull victories when negotiating new contracts.
Charter proponents have been split on the merger. ChiACTS President Chris Baehrend wrote in a Chicago Tribune op-ed this week the move is necessary as both unions share common dilemmas in "shrinking budgets, unelected boards and a hostile political environment for the families that we serve."
Bruno agreed, noting three near strikes in Chicago-based charter networks this past school year, involving ASPIRA, Passages and the United Educators of UNO. He believes ChiACTS teachers do have "real grievances" over competitive pay and teaching conditions, and by joining the CTU, they're looking for a more effective way to improve their own situation.
University of Illinois labor education professor Robert Bruno appears on Chicago Tonight in January 2017.
But in a separate Tribune editorial, Illinois Network of Charter Schools President Andrew Broy this week described the CTU as an organization "openly hostile to the very existence of charter public schools," saying charters have been blamed for declining public school enrollment, school closings and staff layoffs throughout Chicago Public Schools.
In a previous interview with Chicago Tonight, Broy called ChiACTS a "shadow organization" for the CTU and expanded on that in his op-ed, saying the merger would strengthen the teachers union at the cost of destabilizing Chicago's charter school movement.
"This merger will formalize a relationship that has great risk to charter schools and its teachers," he wrote the Tribune. "There is a huge conflict of interest in this merger given CTU's opposition to charters, which regrettably jeopardizes the success of charter schools and their students."
CTU has already provided support to the charter networks that threatened strikes, including through union attorney Robert Bloch, who helped negotiate new deals for the CTU and all three charter networks during the past school year.
Bruno thinks these efforts likely gave teachers on both sides an opportunity to get to know each other and see if their long-term goals match up enough to move forward with the unification process.
And he believes the CTU can get creative with how the process could play out. For instance, ChiACTS may want to maintain its existing leadership for a time, and phase in full union dues over multiple years.
In a letter sent to union members, CTU said ChiACTS members would be able to both vote and run for officer and executive board positions, but it's unclear if that would occur immediately after the merger is finalized.
He and Baehrend both argue that CTU's issues aren't with charter schools themselves, but with charter proliferation, which Baehrend blames for the budget cuts, enrollment decline and staff layoffs seen this year in many ChiACTS schools.
CTU successfully fought to include a cap on charter growth in its latest collective bargaining agreement with CPS. And union leaders like CTU President Karen Lewis have made it clear they do take issue with accountability, privatization and a perceived lack of transparency surrounding charter schools.
Still, Bruno feels the merger aligns with CTU's overall long-term plans.
"If you step back from some of the jarring public comments Karen and some others have made, if you just step back from those and aren't too controlled by public rhetoric, obviously there's a big industry here and it needs to be organized," he said.
"They really see themselves as operating in the public good, they're operating in the good of the community, and (they believe) this would be good for the community if they could bring these two unions under one roof."
Follow Matt Masterson on Twitter: @ByMattMasterson
---
Related stories: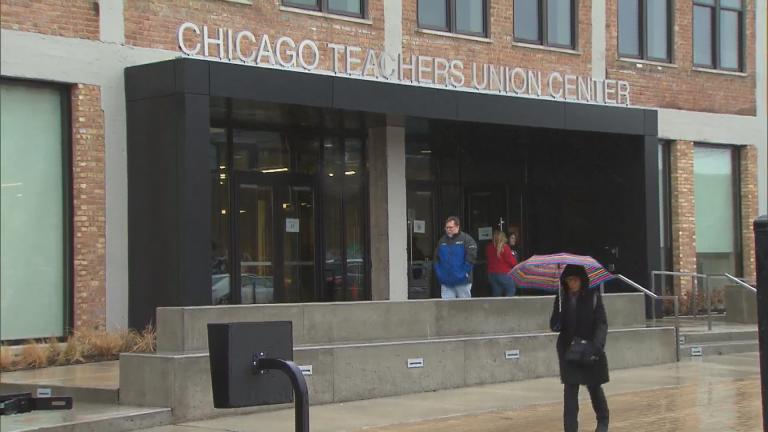 Chicago Charter Teachers Back Potential CTU Merger
June 12: Educators in the nation's largest charter school union voted last week in favor of joining the Chicago Teachers Union in a move both sides hope will help expand their "collective power" to advocate for public education in the city.
---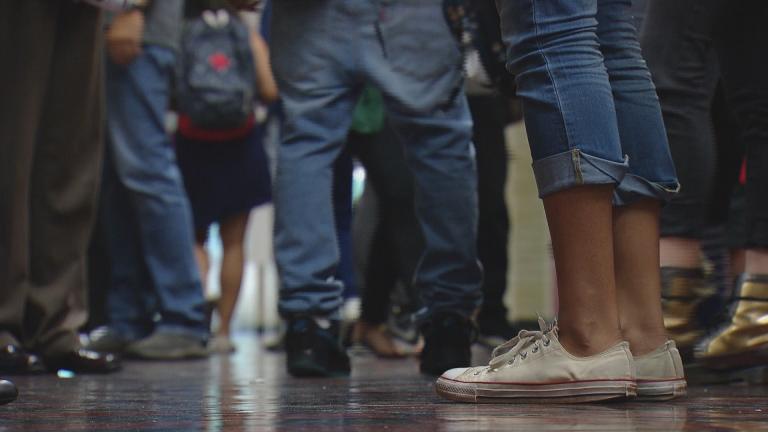 Passages Charter Teachers Reach Late-Night Deal to Avert Strike
May 25: Following a "marathon" bargaining session Wednesday night, educators at Passages Charter School announced they have reached a tentative three-year contract agreement with school management.
---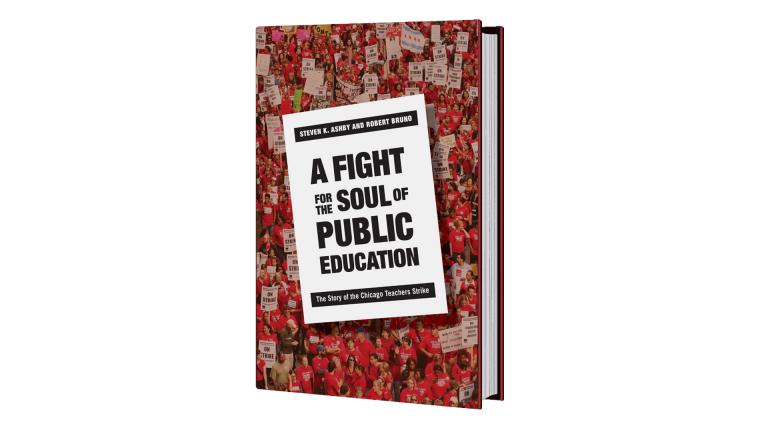 How 2012 Chicago Teachers Strike Changed Fight Over Public Education
Jan. 5: A new book argues the teachers strike of 2012 did more than just force a contract. A look inside "A Fight for the Soul of Public Education."
---