A painting in the Art Institute collection stirred controversy when it first went on display. The 19th century portrait dared to depict the humanity of a slave.
The new play "Red Velvet" at Chicago Shakespeare Theater tells the story of the first black actor to portray "Othello."
The painting and the play have an unusual connection. Chicago Tonight went on location to connect the dots.
TRANSCRIPT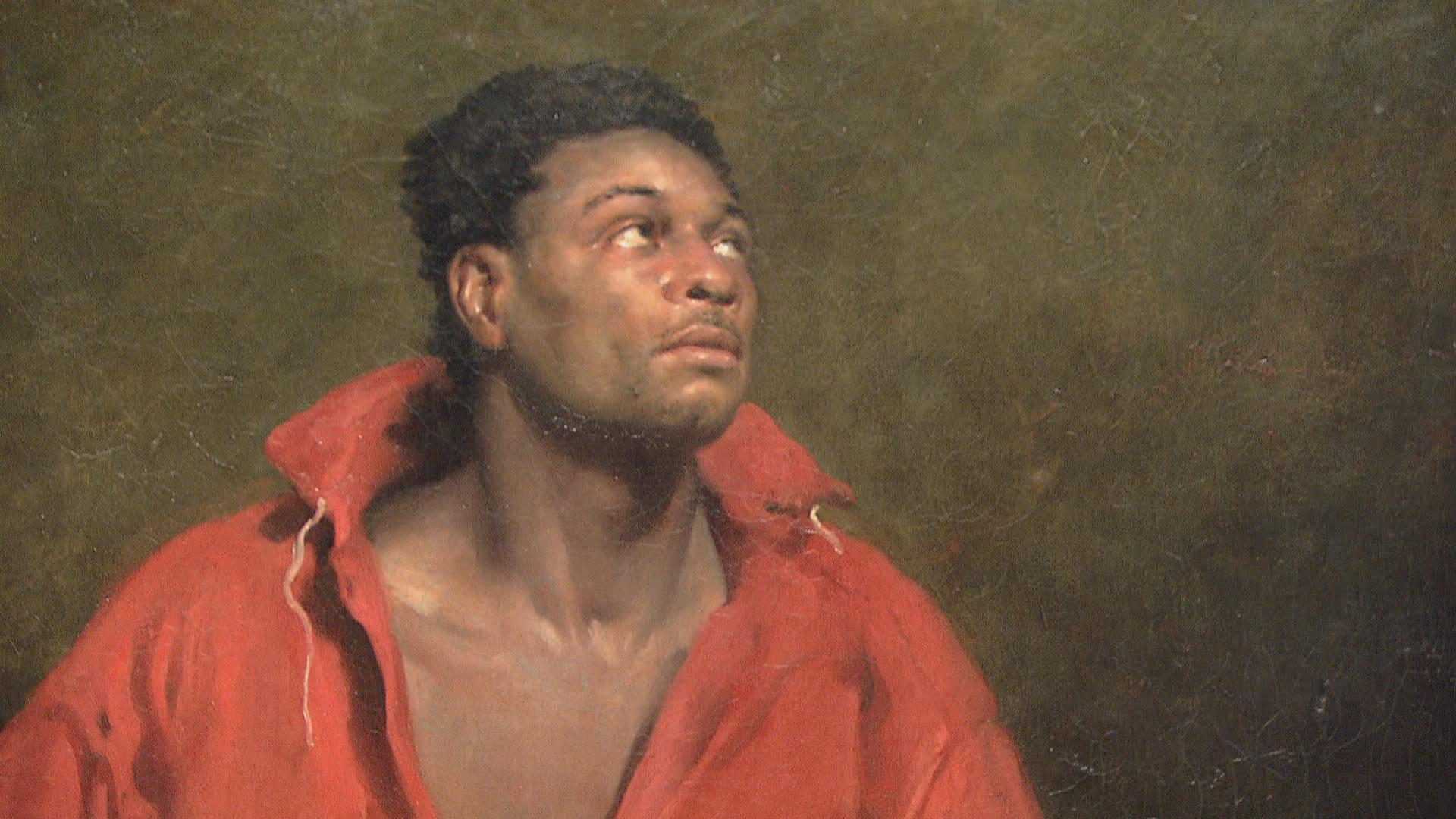 Close-up, "The Captive Slave."
Phil Ponce: Titled "The Captive Slave," it was made in 1827 by the English portrait painter John Simpson.
The model for the painting was a free-born American – an actor with a successful career on the European stage.
Gloria Groom, Art Institute of Chicago: This was a major statement at a time when no artist was daring to make this kind of statement. They were doing it in smaller prints and things like that – pamphlets – but to show something at the Royal Academy that absolutely attacks the whole idea of slavery was very courageous.
He's so noble. At the same time, he's obviously looking up towards the light, and he's got this kind of saintly look at him, so it's a combination of art history – the 17th century saints and 19th century portraiture realism, so you get this wonderful blend, and it's just beautifully painted.
Ponce: The model's name was Ira Aldridge. In 1833, Aldridge became the first black actor to perform the role of Othello – 220 years after Shakespeare wrote his tragedy of race, jealousy and revenge.
In final rehearsals at Chicago Shakespeare Theater, the play "Red Velvet" looks at the life of this trailblazing African-American actor.
Dion Johnstone, actor who plays Ira Aldridge in "Red Velvet": One of the first things I did was went to the library and just started doing as much research as I could, and then I came across this painting. So when I found out that it was here at the Art Institute I was like, this is amazing, to actually be standing in front of a painting of a man that now I have the opportunity to play. Knowing that this was done with him back in the past, it's like a window to another time.
Gary Griffin, director of "Red Velvet": Othello has, until really the last 50 years maybe, was often played by a white actor, a non-African-American actor. It was considered just a great classical role. The thing I think that happened is the theater style of 1833 was a much more melodramatic, high-performance style – it wasn't as real. So the audiences saw the play more as a kind of a melodramatic potboiler than a play that actually dealt with a man's race. So when all of a sudden they saw an African-American actor in it, it was disturbing.
Johnstone: When you think about it, to have this role played by white actors in blackface, it was a different kind of a play. People could look at it as a fantasy or escapism, but to suddenly have a black man in there, he was bringing something that was more raw and more visceral from what audiences were used to seeing, so all of a sudden the threat that's in that play, and the violence that's in that play became very present and very charged, and they're actually seeing a black man with a white woman in a way that they'd never considered or really seen before.
Ponce: The play shines the spotlight on this little-known chapter in theater history – and the playwright studied the archives at the Northwestern University Library, which maintains boxes of letters and artifacts from Aldridge.
Griffin: Whenever people talk about the history of acting, the history of classical acting, his name always comes up but he's not well-known by the general public,
One of things I'm excited about this play is it tells his story, honors his life. It's not a tribute though – it's really about the struggles and the challenges that we still face in the theater, frankly.
Johnstone: It just blows my mind that we don't know this, that it's out there, it's documented but it's not in our public consciousness. So I think one of the great things about the play "Red Velvet" is that it's, I think, helping to bring him back to the proper light that he deserves.

More on this story
"Red Velvet" is on stage at Chicago Shakespeare Theater's Courtyard Theater through Jan. 21, 2018. For more information, visit the theater's website.
---
Related stories: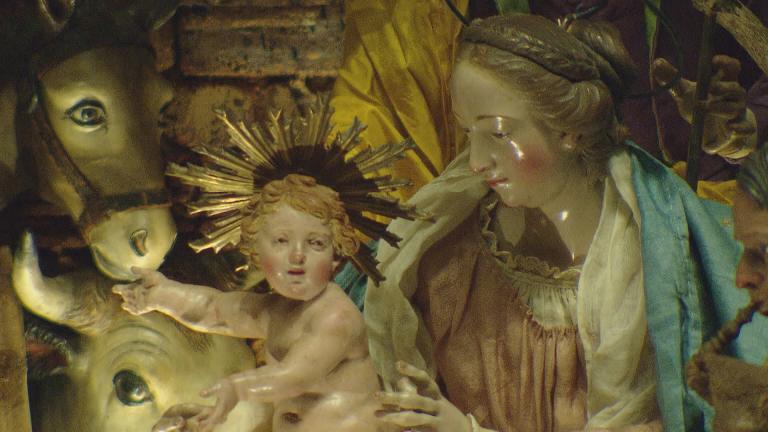 Rare Holiday Crèche on Display at Art Institute of Chicago
Dec. 5: The Christmas season is the only time to see a rare Nativity scene that blends both spiritual and earthly pursuits. We go for a look.
---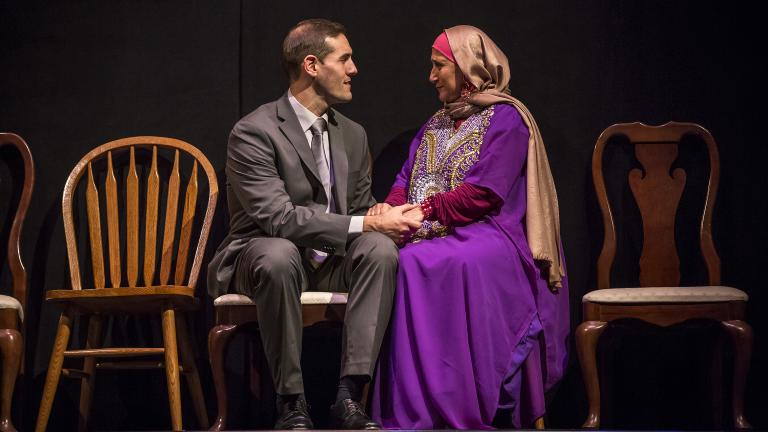 Fall Theater Highlights from Hedy Weiss: Goodman, Black Ensemble, More
Nov. 2: Chicago Sun-Times theater and dance critic Hedy Weiss shares her recommendations from Porchlight Music Theatre, Lookingglass, Goodman, Black Ensemble Theater and BoHo Theatre.
---
Shaking Up Shakespeare with All-Female Cast in 'Taming of the Shrew'
Sept. 25: Barbara Gaines, Chicago Shakespeare Theater founder and artistic director, talks about the wild twist on a classic that opens their 31st season.
---