"The Taming of the Shrew" opens Chicago Shakespeare's 31st season with a wild twist: the new production takes place in 1919 during the suffragette movement and features an all-female cast. Of course, in Shakespeare's time it would have been performed with an all-male cast.
Barbara Gaines, Chicago Shakespeare Theater artistic director and founder, joins us for a look at the new show, the new season, and The Yard, their new theater which takes the place of Navy Pier's Skyline Stage.

"The Taming of the Shrew" is Shakespeare's rambunctious comedy written around 1590. It's an early play, following "The Two Gentlemen of Verona" and preceding "Henry VI." (By contrast, one of his last big plays was "The Tempest," written in 1611; he died in 1616.)
The plot concerns the courtship of Petruchio and Katherina (the headstrong and assertive "Shrew" of the title). A subplot concerns the attempted wooing of Katherina's younger sister, Bianca, by a bevy of suitors – but their father has sworn that Bianca can't be wed until Katherina is wed, so Bianca's suitors work to find a proper husband for Katherina.
The show is currently in previews. It opens officially Sept. 27 and runs through Nov. 12 in the Courtyard Theater.
The new production was directed by Gaines and features additional dialogue by Ron West, a longtime performer and writer at The Second City.
The play was previously adapted into the 1948 Tony Award-winning best musical "Kiss Me, Kate" by Cole Porter, which featured the songs "Too Darn Hot" and "Always True to You in My Fashion."
Other highlights of Chicago Shakespeare's 31st season include:
• "Amarillo," about a man who disappears on his journey from Mexico to Texas. Created by one of Mexico's most celebrated theaters, Teatro Linea de Sombra. In "The Yard" in October.
• "Q Brothers Christmas Carol" (November-December)
• "Red Velvet" (winter 2018) about a black man playing Othello for the first time on a London stage. (directed by last season's director of "King Charles III")
• Short Shakespeare's abbreviated take on "A Midsummer Night's Dream."
• "Waiting for Godot" – the Samuel Beckett existentialist class staged by Ireland's Druid Theatre.
• "Mary Stuart," about two extraordinary queens locked in a power play.
• And in April, The Yard will host a new production of "MacBeth," adapted by Aaron Posner and Teller, of the magic duo, Penn and Teller. Posner and Teller worked on last year's sold-out, magic-infused season opener, "The Tempest."
---
Related stories: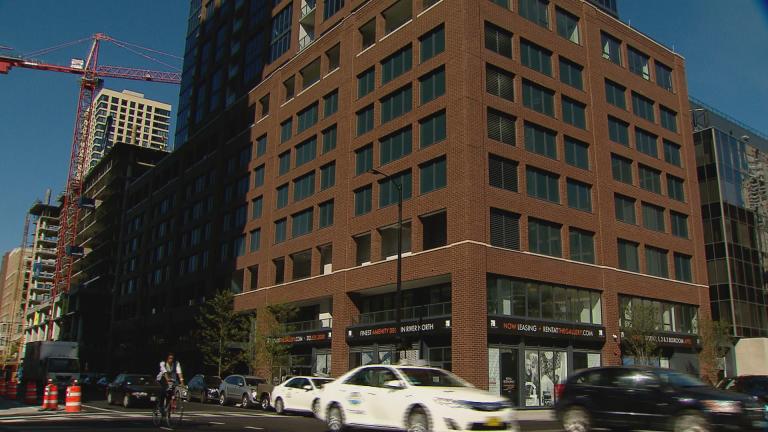 Exploring Construction Boom in Chicago's 'Super Loop'
Sept. 18: Pulitzer Prize-winning architecture critic Blair Kamin on the opening of The Yard at Chicago Shakespeare Theater and more.
---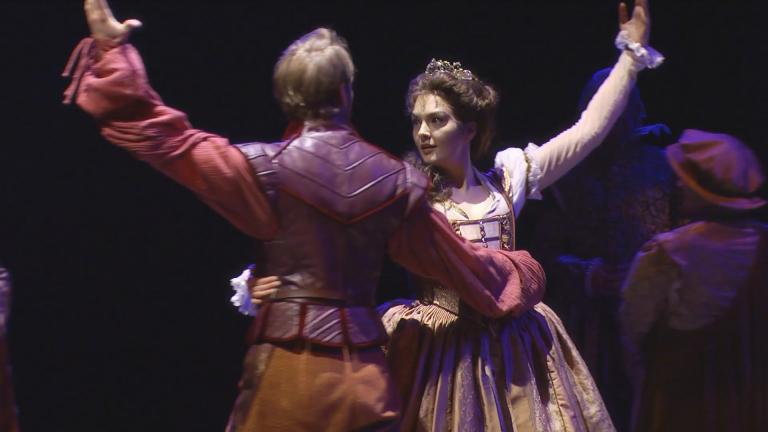 'Shakespeare in Love' Bridges Gap from Film to Stage
May 2: It's not often that an Oscar winner for best picture gets translated to the stage. "Shakespeare in Love" is getting its U.S. premiere at Chicago Shakespeare Theater.
---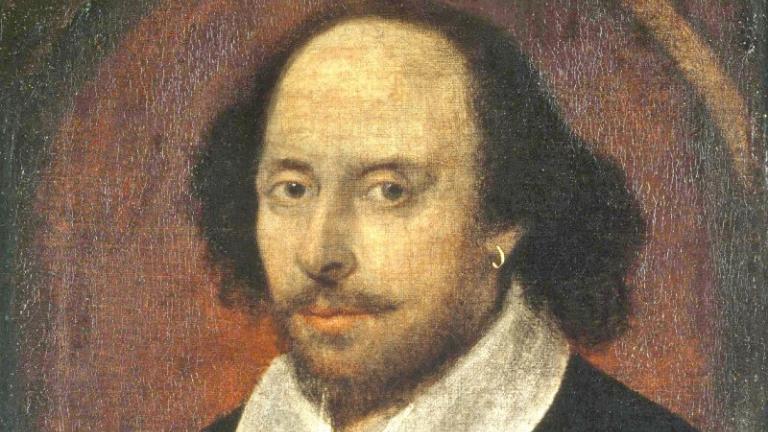 Chicago Welcomes the World for Shakespeare 400
Feb. 2, 2016: A yearlong international arts festival underway in Chicago celebrates the legacy of William Shakespeare and commemorates the 400 years since his death.
---