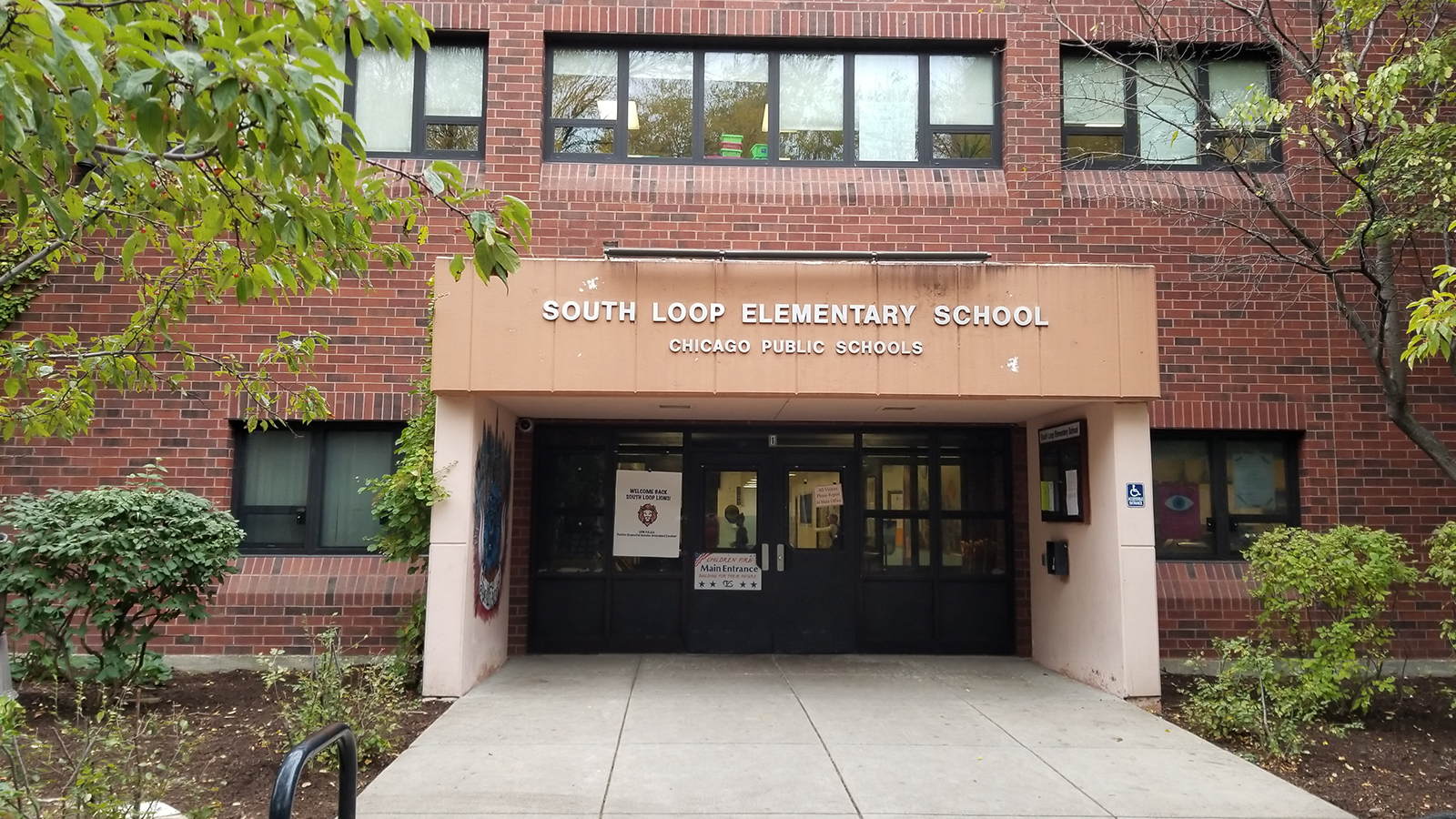 South Loop Elementary (Matt Masterson / Chicago Tonight)
A Chicago Public School principal whose school is in the process of constructing a $60 million expansion attempted to sway the answers of teachers on a 2017 survey measuring the overall quality of the school.
South Loop Elementary Principal Tara Shelton told staff that they should avoid "neutral responses" on CPS' annual My Voice, My School survey because those choices could draw down her schools' results, according to an email obtained by Chicago Tonight.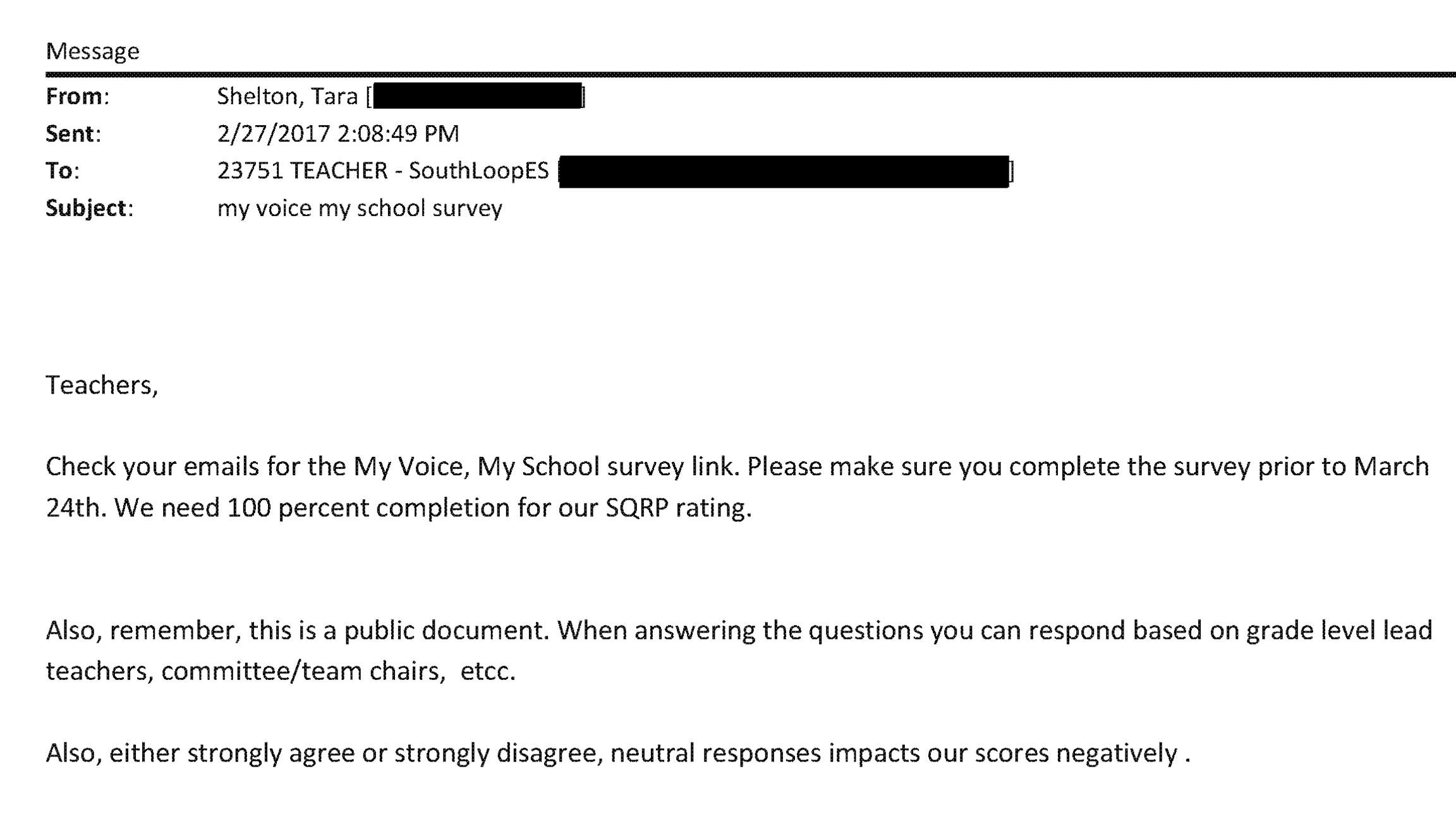 Click to enlarge "Also, either strongly agree or strongly disagree," Shelton wrote in a Feb. 27 email to teachers at her school. "Neutral responses impact our scores negatively."
The directive appears to violate the survey's ethical administration guidelines, which prohibit "school leaders and other personnel" from attempting to influence or suggest any survey answers to students or teachers.
Known as a school climate survey, the questionnaire asks students and teachers to rate their experiences and feelings about their school on a five-point scale. That means judging things like teacher support, their safety level and their schoolwork.
Those results are then used to score each school's "5Essentials" – indicators created by the University of Chicago Consortium to measure school climate – and make up 10 percent of the weight behind elementary schools' School Quality Rating Policy (SQRP) score.
The district says it had previously been made aware of concerns about the school. It conducted its own review earlier this year and determined Shelton had not committed any violations.
"While there were no disciplinary infractions in this case, school leaders are encouraged to direct staff to published guidance on survey procedures to minimize potential confusion," spokesman Michael Passman said in an email.
Shelton did not respond to multiple requests for comment.
Last year, the school's overall performance on the survey was fairly unremarkable. Results show the school did well to build relationships with and involve families, but had a weak support environment for students. Other factors – like effective leadership, ambitious instruction and collaborative teachers – were all listed as neutral.
The school was described as "moderately organized," the middle of five possible survey outcomes, but lagged well behind both the district average and the averages of other similar schools.

2016 5Essentials survey results for South Loop Elementary
Results for the 2017 survey, released late last month along with the district's updated SQRP ratings, show South Loop Elementary improved across the board, moving to "strong" or "very strong" – the top two possible outcomes – in each of the 5Essential categories.
2017 5Essentials survey results for South Loop Elementary
Controversial closure
South Loop Elementary has been a hot topic as CPS moves ahead with a controversial plan to expand the school's southern enrollment boundary to Cermak Road and convert the nearby National Teachers Academy into a high school serving the Near South Side community.
As part of that plan, younger NTA students will start phasing into South Loop Elementary in 2019, which by that time will have completed construction on a new $62 million school building project at 16th and Dearborn streets. That will add 1,200 seats to the school's existing student capacity.
"This proposal will provide the near south community with a strengthened elementary school and much-needed neighborhood high school that community members advocated for decades," CPS CEO Forrest Claypool said in an October statement. "If approved, this proposal will create a continuum of elementary and high school options that ensure students are able to pursue a high quality education in their neighborhood with their peers."
Last month the district announced a new 20-member steering committee comprised of parents and administrators from the area to help guide that process. CPS is expected to submit a formal proposal later this year to allow for a Board of Education vote next February.
The NTA school community – concerned their children may be forced from their chosen school – has painted the proposal as hasty and shortsighted. They believe NTA is a higher-quality option than South Loop. But parents from Bridgeport, Bronzeville, Chinatown and the South Loop say they're desperate after waiting decades for a quality high school option close by.
This led to a trio of district-led town hall meetings over the summer to let all sides discuss the possible changes. Beyond that, speakers from NTA and Near South communities have filled Board of Education meetings for months to plead their case.
'You can see big jumps'
Improvements like those seen at South Loop Elementary on this year's survey are certainly possible – but they also aren't the norm.
"You can see big jumps, you can see big drops," said Elliot Ransom, co-CEO of UChicago Impact – a nonprofit organization run through the university aimed at improving school performance through empirically based practices. "It's entirely possible and I think you really have to understand what is the context that has driven that change in performance."
For instance, if a school overhauled its administration it could see a significant swing from one year to the next in teacher trust and resource management on its survey results. That can move either in a positive direction or a negative direction.
The 5Essentials surveys themselves are run each spring by CPS in conjunction with UChicago Impact.
They're taken by CPS teachers and students in sixth through 12th grades, who answer questions designed not only to gauge a given school's culture and climate, but also provide actionable data to help that school make positive changes.
Ransom said schools that are strong on three or more of these 5Essentials are 10 times more likely to be able to improve student outcomes over time versus schools that are weak on three or more of the essentials.
"You can look at test scores and try and change test scores until your face turns blue, but you have a little bit of an absence of information about how did the student actually arrive at that test score – what questions were they actually asked, what does it mean, and therefore what strategies do we engage in?" he said.
"You have a little bit of a limitation in what you're able to do. Whereas something like the 5Essentials allows you to expand the conversation about what's happening in the school and understand more deeply those components that are most foundational to a well-functioning school and understand how are you performing in your building relative to those criteria."
UChicago typically gets a handful of calls from CPS staff each year asking for clarity or advice on their survey administration practices, according to Ransom. If those inquiries go beyond a simple misunderstanding to a possible ethical violation, his organization will loop in the district.
That's what happened with concerns raised at South Loop Elementary.
"My Voice My School" survey guidelines.
A survey manual outlines ethical administration practices, but it doesn't specify what to do if those practices aren't followed. And because the people administering the survey aren't university employees, Ransom said UChicago doesn't really have a role in any disciplinary decisions.
"I think from our part, what we seek to do, we work with the district to arrive at the right language around the ethical administration and process and to be able to provide that as a resource to folks in the district. The district does its own messaging and conversations about it outside of us," Ransom said.
"That one gets tangled up in the National Teachers Academy-South Loop Elementary closure situation. That is one, I think they came to us and they also went to the district as well … so we passed information on to the district. We saw that (email), same kind of note, and again shared what we could with the district from what we came to understand from it.
"From there, it's entirely up to the district."
Follow Matt Masterson on Twitter: @ByMattMasterson
---
Related stories: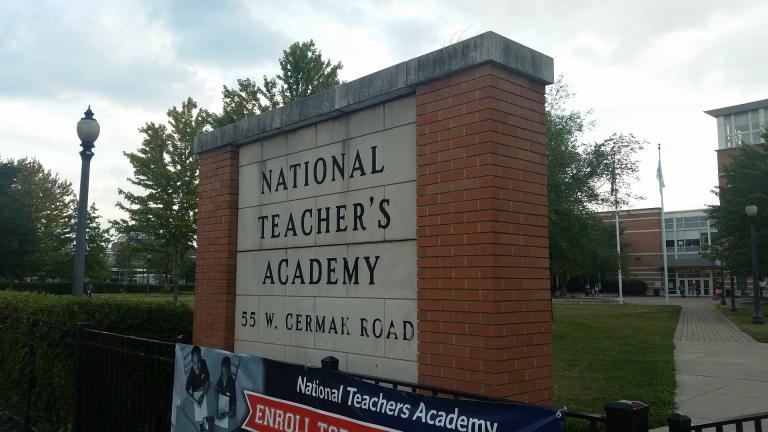 CPS to Recommend Controversial South Loop Conversion Plan
Aug. 25: A controversial plan to convert a high-performing Near South Side elementary school into a neighborhood high school will move forward, Chicago Public Schools announced Friday.
---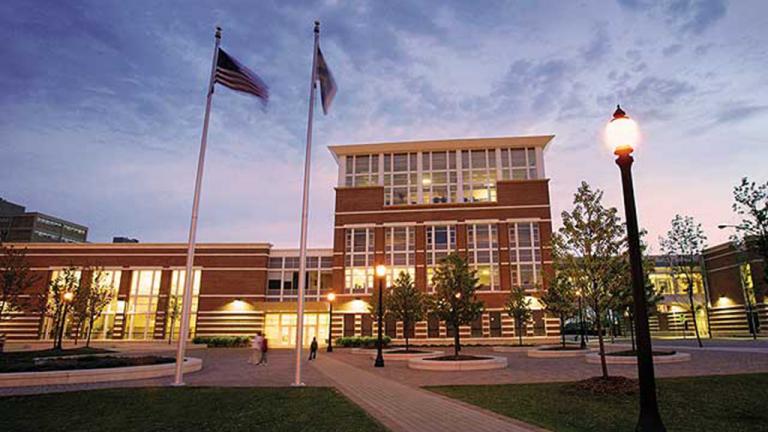 NTA Student: 'As Kids we Shouldn't Have to Worry About Our Second Home'
July 26: A trio of town halls wasn't enough for National Teachers Academy parents and South Loop-area residents, who filled a Board of Education meeting Wednesday to continue talks over a controversial plan for a new high school.
---
Ald. Dowell Voices Support to Merge 2 South Loop Elementary Schools
July 18: The 3rd ward alderman says she believes combining the schools will create a more diverse and just-as high performing elementary school, and high-quality neighborhood high school for South Loop residents.
---