Allegations of sexual abuse and misconduct have poured in from former students over the past week against a retired acting teacher at Evanston Township High School.
The Evanston Police Department acknowledged this week it is investigating a former teacher following a social media post in which he was accused of kissing and groping underage students while employed at the school.
"As soon as the school found it, they notified us," Evanston Police Commander Joseph Dugan said. "We initiated an investigation, started reaching out to people on the social media site and furthered the investigation."
The allegations came to light last week after Jeff Lieber, a 1987 ETHS graduate, described the teacher as a "serial pedophile and abuser" in a post on Twitter and an alumni Facebook group. Lieber compared the situation to the "open secret" of sexual abuse allegations that surrounded disgraced Hollywood producer Harvey Weinstein.
My story. In high school, my acting teacher was a serial pedophile and abuser. He'd reach down our pants, touch the male genitals of...

— Jeffrey Lieber (@JeffLieber) October 10, 2017
---
"He'd kiss us, grope us," Lieber wrote, "and use his position as the gatekeeper to our passion for theatre as a weapon."
The teacher's name has been withheld because he has not been charged with any crime. According to the school, he retired in the 1990s.
'Price of admission'
Tens of thousands of Twitter users responded this week to a post from actress Alyssa Milano calling on victims of sexual harassment and assault to write "me too" and share their stories after the Weinstein allegations were made public. Lieber works as a film and television screenwriter and was credited as a co-creator of the TV show "Lost."
ETHS grad and Chicago Tonight correspondent Jay Shefsky is a member of the Facebook group where Lieber posted his message, and said within a day it had garnered hundreds of responses.
"It opened the floodgates. It really opened the floodgates," he said. "I'm not saying hundreds of people had posted their own stories, but a lot of people were talking about this, sharing either things they had witnessed or things they had experienced."
And in many cases, people shared their own memories of being abused.
Shefsky himself was a student at the high school in the early 1970s. He took classes with the accused teacher and performed in several plays under the teacher's direction during his time there.
He earned a lead role in a play his freshman year and said he, another student and the teacher spent about two months reading lines in a room largely by themselves.
"In those two months of rehearsal, in addition to it being thrilling – to be rehearsing this play and learning from him – it was also pretty much non-stop sexual innuendo from day one," Shefsky said. "And in a way, that was thrilling. It was like 'Wow, I've been led into this grown-up world.'"
Shefsky said he earned roles in two more plays the following year and was included on an annual field trip with the teacher and other students to New York City to watch plays during his sophomore or junior year.
During that trip, Shefsky said the teacher took him and another former student to view hardcore pornography at a theater in Times Square. He has since shared his experience with other ETHS alumni on their Facebook group and said at least four others mentioned similar experiences with the teacher in New York.
Scores of former students have also posted in a private Facebook discussion on the allegations, according to Shefsky, with some sharing stories of sexual harassment and abuse occurring out in the open. He added that many students had complicated relationships with the teacher.
"There have been thousands of posts, easily, thousands of posts (in the Facebook group)," he said. "There's been lots of discussion not only of what happened but also the questions of how in the world did this go on so long?
"He was a powerful person and we were having some great experiences in a lot of ways. So in a way it was like the price of admission to this amazing world."
A phone message left for the teacher identified by Shefsky on Thursday afternoon was not returned.
'Calls still coming'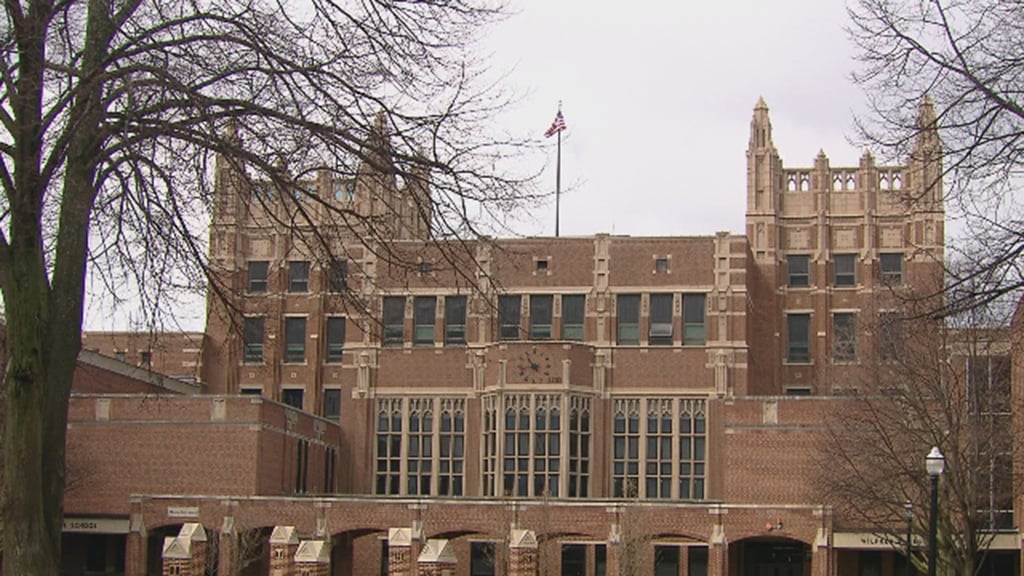 Evanston Township High School
Shefsky has made a statement about his experience to the Evanston Police Department, which has already received more than 50 calls since it became aware of Lieber's post last week.
Many of those callers have offered background information about the teacher's actions and the "culture" of his classrooms, but Dugan said he's aware of at least 10 instances in which people claimed they were sexually abused by the teacher.
"The calls are still coming in," he told Chicago Tonight on Thursday.
Earlier this year, Illinois removed its statute of limitations for all felony criminal sexual assault and sexual abuse crimes against children. Before that, state law required those offenses to be prosecuted within 20 years of the victim turning 18 years old.
Because the alleged abuse took place in the decades before that change, some of those allegations are no longer eligible to be prosecuted. But Dugan said that won't stop his department from investigating.
"We take this very serious and the way we're going to handle it is we're going to investigate any allegation to the full extent," he said, "going all the way through it even if it's past the statute of limitations because you never know what you're going to uncover in the investigation."
A Cook County State's Attorney spokeswoman declined comment Thursday, as did a spokeswoman from the Illinois State Board of Education.
Beyond potential criminal ramifications, the suspect may soon face other legal issues.
The law firm of Hurley, McKenna & Mertz says it expects to file a civil suit against the teacher next week in Cook County court. Attorney Evan Smola said he's representing at least one plaintiff but could add two or more before the case is filed.
ETHS District Superintendent Eric Witherspoon said the teacher has been banned from the school campus as well as any school-related or sponsored events. He also acknowledged the pain felt by alumni in a letter sent to ETHS families.
"We are deeply sorry for the pain certain individuals may be experiencing as a result of these allegations," Witherspoon said, "and recognize how these allegations may impact ETHS graduates, their classmates, loved ones, current students, parents and staff in different ways."
In that letter, he described the allegations as "inappropriate sexual touching, groping, and harassment of former students" by the former teacher, who retired in the 1990s.
Alumni or family members with information related to the allegations are also urged to contact the Evanston Police Department at 847-424-7703.
Additional reports can be submitted anonymously using the ETHS website or mobile app. The district also encourages anyone who has been the victim of sexual harassment or abuse and is in need of help to contact the Northwest Center Against Sexual Assault at 888-802-8890.
Follow Matt Masterson on Twitter: @ByMattMasterson
---
Related stories: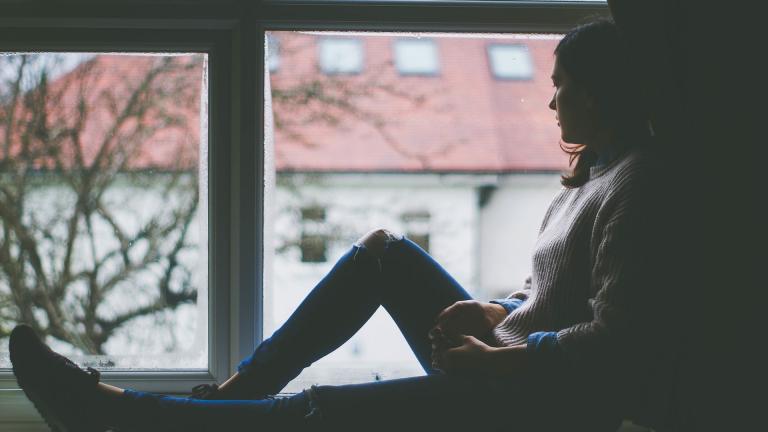 'Me Too' Campaign Empowers Sexual Assault Survivors to Raise Voices
Oct. 17: "There's a whole lot of women out there, likely millions of women, who were affected and now they have the opportunity to raise their voice and talk about it," said Kristie Paskvan, founder of Chicago Says No More.
---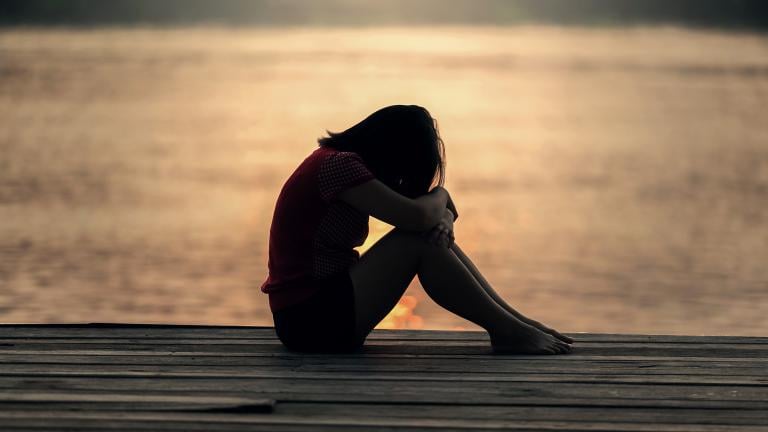 Why Sexual Harassment and Assault Happen, And How to Stop Them
Oct. 11: As accusations mount against Hollywood film executive Harvey Weinstein, a look at sexual harassment and assault.
---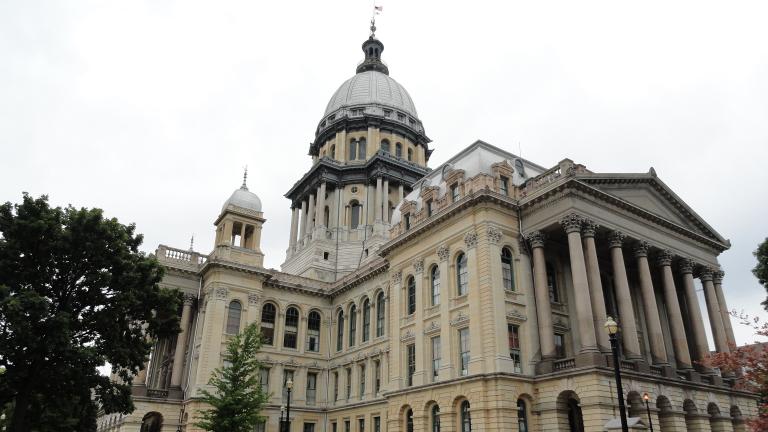 Illinois Eliminates Statutes of Limitations on Child Sex Abuse Crimes
Aug. 14: "This law sends a message to survivors of felony child sex crimes that it is not too late to come forward," said Polly Poskin, executive director of the Illinois Coalition Against Sexual Assault, in a statement.
---