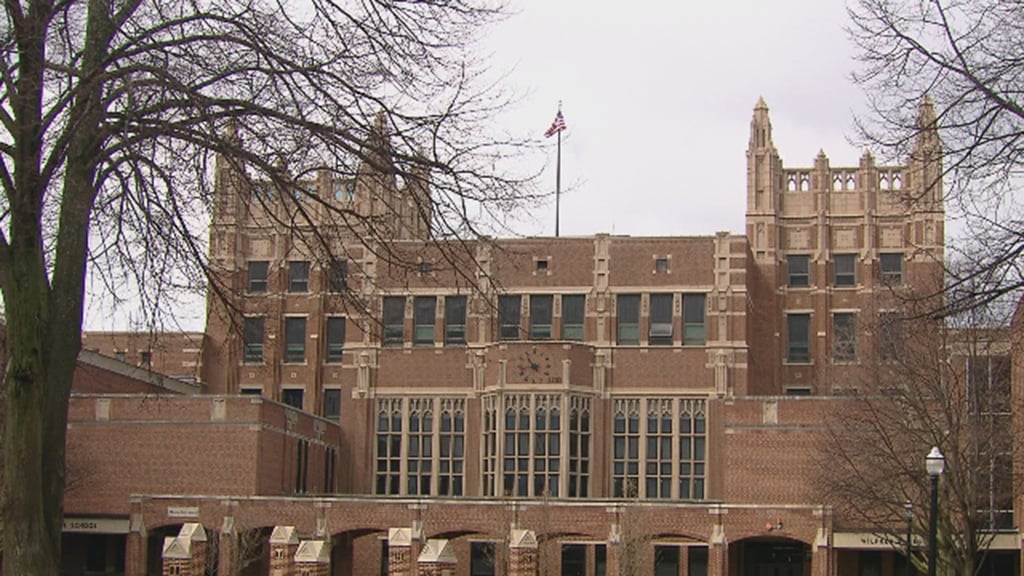 Evanston Township High School
A retired Evanston Township High School teacher who's been accused of sexual abuse by dozens of former students won't face criminal charges after statutory time limits expired on allegations made against him.
Evanston police say they've investigated 35 separate allegations of sexual misconduct made by former ETHS students against longtime theater teacher Bruce Siewerth. Each case was referred to the Cook County state's attorney, but the office is unable to file criminal charges because the statute of limitations on the alleged crimes has run out.
"The lack of prosecution is not due to lack of evidence," Evanston Police Cmdr. Ryan Glew said Wednesday.
A spokeswoman for the Cook County state's attorney also confirmed the office won't be able to bring charges, similarly citing the statute of limitations.
While he won't face criminal charges, Siewerth has been named as a defendant in civil lawsuits filed by three male students who all claimed they had been abused during their time at the school in the 1970s and early '80s.
"On at least one occasion, Bruce Siewerth cornered John Doe 1 in the theater shop, reached down his pants and molested John Doe 1's genitals," one of the complaints states. "During the course of the molestation, (Siewerth) said to John Doe 1 'I bet you've got a big one, let's see.'"
Allegations involving Siewerth surfaced last fall after Jeffrey Lieber – a 1987 ETHS graduate who now works as a Hollywood screenwriter – published a social media post calling the longtime teacher a "serial pedophile and abuser." Glew said that marked the beginning of his department's investigation and led to dozens of victims coming forward.
The state of Illinois last year actually eliminated its statute of limitations on felony sexual assault and abuse crimes against children. But prior to the change, those types of crimes had to be prosecuted within 20 years of the victim's 18th birthday.
Despite the state's inability to prosecute these existing cases, Glew said his department will still investigate new allegations, should they be made.
Beyond the overt sexual abuse allegations, plaintiffs in the civil suits claim Siewerth would "test the boundaries" of male students by requiring them to change costumes in front of him, or wrestling and spanking them. Other students claim Siewerth exposed them to hard-core pornography during annual field trips made to New York City.
Siewerth retired from ETHS in 1999 after more than three decades at the school. He reportedly denied the allegations against him last year, saying, "I'm not a sexual predator," and claiming his alleged victims didn't like him because he hadn't cast them in plays.
Along with Siewerth, the suits also name the high school, the Evanston Board of Education and the ETHS school district as defendants, claiming they knew or should have known about the abuse allegations, but did nothing to stop them.
The lawsuits remain active in Cook County court, according to Evan Smola, an attorney representing those former students. He says parties are due back in court for a hearing later this month.
Contact Matt Masterson: @ByMattMasterson | [email protected] | (773) 509-5431
---
Related stories:
New Lawsuits Detail Sex Abuse Claims Against Retired Evanston Teacher
Former Students Describe Alleged Sexual Misconduct of Evanston Teacher
Former Lake Bluff Students Sue School District Over Sex Abuse Allegations
After Springfield Sexual Harassment Exposed, Legislation on Fast Track