Irma has been downgraded from a Category 5 hurricane to a tropical storm as it continues its path north. At its peak, Irma packed 185-mph winds and was wider than the entire state of Florida, where mandatory evacuations were ordered for nearly 7 million people. The eye of the storm was bigger than some Caribbean islands. So far, five deaths in Florida have been attributed to the storm.  
So what part – if any – does global warming play in the intensity of hurricanes like Irma and Harvey? And what infrastructure failures contribute to the utter loss and destruction during extreme weather?
We're joined in discussion by: Daniel Horton, a Northwestern University assistant professor in the department of Earth and Planetary Sciences and the director of Northwestern's Climate Change Research Group; and Joseph Schofer, a professor of civil and environmental engineering at Northwestern University's McCormick School of Engineering. Schofer's research focuses in part on infrastructure failures during severe weather events; he also hosts "The Infrastructure Show" podcast.

Below, an edited Q&A with our guests.
Is global warming making the storms worse?
Horton: These storms are incredibly complicated. There are a number of individual ingredients to make these events. Why did it occur and why was it bad? We need to look at the ingredients individually. Climate change science tells us three things: the increase in sea level due to climate change exacerbates the effects of tropical cyclones. It leads to more flooding of occupied areas. Climate change increases in sea surface temperature fuels the intensity of the storms. There has been an increase in more powerful storms. There is more evaporation and more moisture in air and so it rains more which we likely observed in Harvey.
Does where and how we build make things worse in severe weather events?
Schofer: Where and how we build is absolutely making it worse.
Think about a natural disaster like a hurricane. People have strong prior knowledge that they are in a vulnerable zone. There are three things we look at. One: hardening; two: redundancy; and three: elasticity. We need redundancy in road networks, etc. With hardening, you look at hurricanes Sandy and Irene in New York. There are facilities in New York you can't relocate, so you need to harden them by building strong walls and levies to fight the water. It's a war. With elasticity, we see that large numbers of people got out of the way. It's a better idea to get out of the way.
The Dutch first approached the constant flooding there with hardening. They built huge barriers but those flooded out every year. They know it's going to flood every year. The lesson is that you can't build in flood zones. And when floods come you have to get out of the way.
In Florida, everybody wants to live in warm climate and by the water so they built up housing to the limits of the sea wall. From a policy perspective, that development pattern doesn't make sense. 
---
Related stories: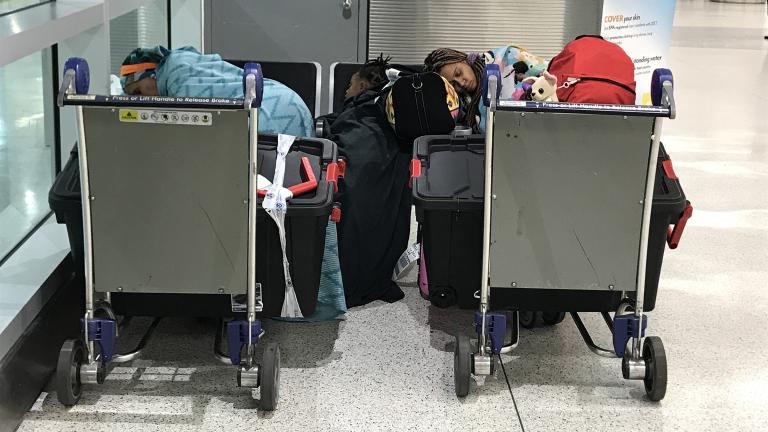 Hurricane Irma Rips Through Caribbean, Florida Braces for Worst
Sept. 7: At least 10 people have died as a result of the Category 5 Hurricane Irma, a storm widely considered to be one of the worst on record. We speak with Univision Chicago anchor Érika Maldonado via Skype from Miami.
---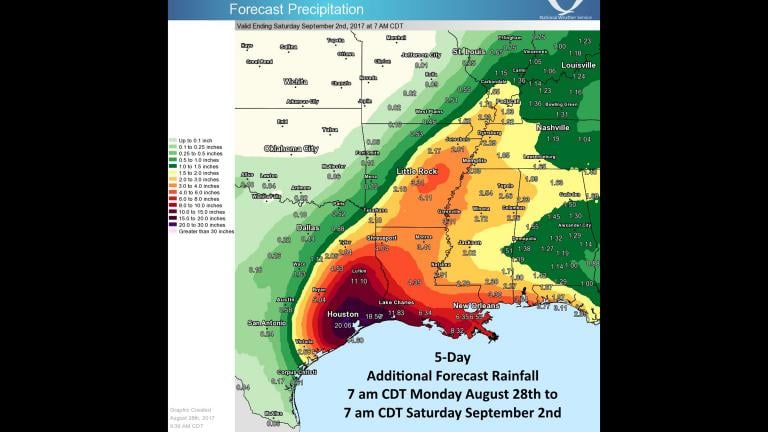 As Rain and Floods Continue to Batter Texas, Long Recovery Lies Ahead
Aug. 28: For days, parts of Texas have been slammed by massive rain and flooding caused by Harvey. A look at recovery efforts for the short and long term.
---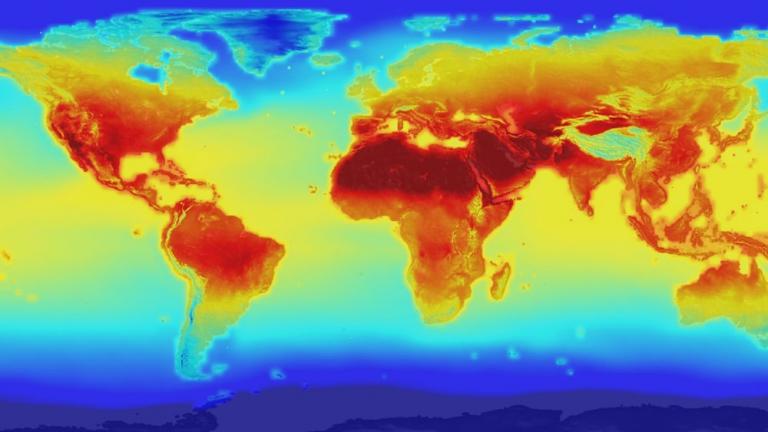 Northwestern Expert Devises Method for Quantifying Impact of Global Warming
April 26: A study co-authored by Northwestern University climate expert Daniel Horton outlines a framework for measuring the impact of global warming on extreme weather events.
---