For days, parts of Texas have been slammed by massive rain and flooding caused by Harvey, a hurricane-turned-tropical storm that made landfall Friday.
Officials say at least eight people have died, with tens of thousands evacuated. Streets and rivers along Texas' Gulf Coast and farther inland are flooded and dangerous.
The National Weather Service says Houston has gotten as much as 30 inches of rain, and the unpredictable storm has the potential to drop another 20 inches of rain, or more, on the beleaguered city over the next week.
"This is a dangerous storm and the next few days are going to challenge everyone along the Gulf Coast. This is the time for folks to come together to support one another," said Celena Roldán, CEO of the American Red Cross of Chicago & Northern Illinois, in a statement. "The Red Cross is launching the largest hurricane relief effort in years, and with the help of our partners, we are ready to shelter thousands of people."
Among the Illinoisans joining in the recovery efforts in Texas are longtime volunteer James Connelly, who serves as a disaster services instructor. The local Red Cross says it plans to send additional volunteers, including emergency response vehicle drivers, in the coming days.
Officials warn the recovery efforts from the storm and its aftermath could last for years, and the economic impacts of the disaster are almost impossible to estimate – impacts that tend to disproportionately affect parts of the population that are already vulnerable.
"We've seen in the U.S. a huge number of people hit by hurricanes remain on unemployment insurance the decade after the hurricane hit," said Amir Jina, an environmental and development economist who's an assistant professor at the University of Chicago's Harris School of Public Policy. "People who are already vulnerable at the time – maybe someone who's on the fence about dropping out of school, someone who has a child who's ill who needs to stop working for week and so they don't pay for their medicine that week – those are small things which can have negative consequences in the long run."
"Reconstruction might look less like people rebuilding homes that were destroyed and more like clearing out businesses to make sure the person working as a cashier at the corner store can get back to their job as quickly as possible," Jina said, reconstruction that can help recover from natural disasters that act as a "a short sharp shock can percolate through the rest of people's lives."
Roldán and Jina join host Carol Marin for a conversation along with Dr. Julie Morita, commissioner of the Chicago Department of Public Health, and Alicia Tate-Nadeau, executive director of Chicago's Office of Emergency Management and Communications. A brigadier general in the Illinois National Guard, she previously worked for the Federal Emergency Management Agency.
---
Related stories: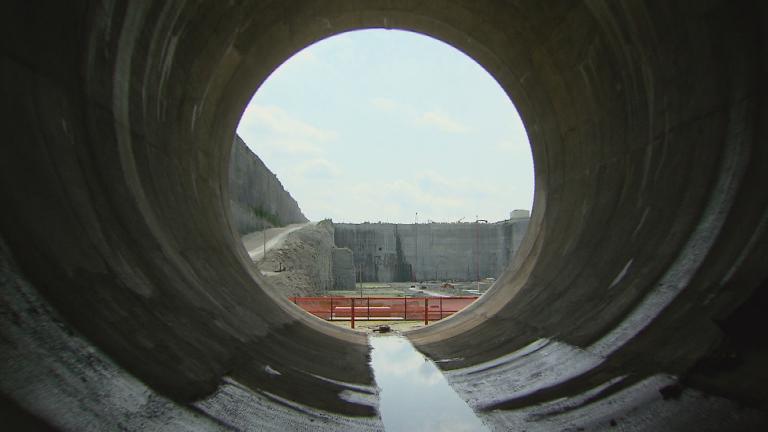 McCook Reservoir to 'Significantly Reduce' Flooding, Says MWRD
Aug. 28: A grand canyon that will become a deep lake: We get a tour of the final reservoir in the Deep Tunnel plan.
---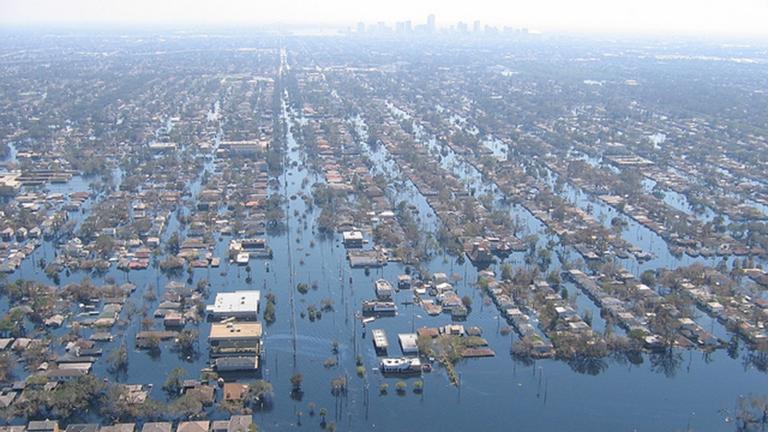 Hurricane Katrina: Remembering the Storm 10 Years Later
Aug. 27, 2015: Meet two storm survivors who moved to Chicago after the destructive storm ripped through the New Orleans area.
---