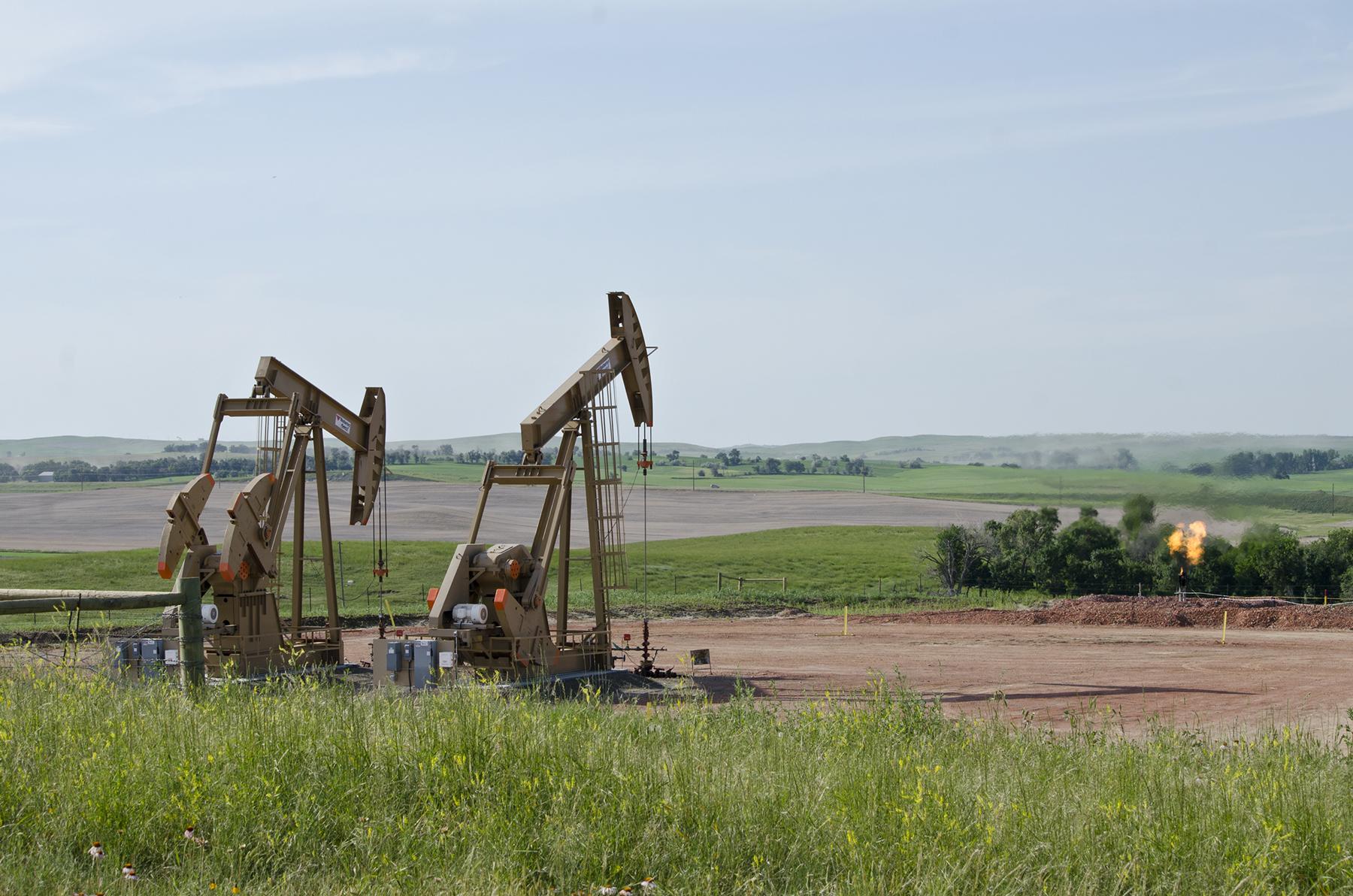 Fracking wells in McKenzie County, North Dakota (Tim Evanson / Flickr)
A company that received approval last week to drill the state's first horizontal fracking well has a record of compliance issues in Illinois and other states, and environmental advocates say the violations raise new doubts about the state's decision to approve the company's permit.
On Aug. 31, the Illinois Department of Natural Resources signed off on a permit for Woolsey Operating Company to perform high-volume horizontal hydraulic fracturing in White County, located about 300 miles south of Chicago in the southeastern corner of the state.
Hydraulic fracturing, or fracking, is a controversial technique that uses water, sand and potentially hazardous chemicals to break up rock deep underground to release oil and natural gas. Research shows that the practice produces large amounts of toxic and even radioactive waste, and evidence suggests fracking wastewater is associated with an increase in earthquakes. 
Woolsey conducts fracking in Kansas, Indiana and Illinois. The Wichita-based company has been in the oil and gas business for 46 years, and its owner is one of Kansas' more prominent oilmen.
But the company has been cited with more than two dozen violations related to its drilling operations, such as contaminating groundwater, drilling a well without state approval and ignoring regulators' requests for key information about active wells, according to records obtained from regulators in multiple states.
In Illinois, Woolsey has been cited with 12 violations over the past four years for issues at its traditional vertical oil and gas wells. In 2014, the Illinois Environmental Protection Agency cited Woolsey with six violations after a well owned by the company in Wayne County exploded 11 days after the company began operations there, reportedly injuring a man who was delivering materials to the site. The man filed suit against Woolsey earlier this year, and the case is ongoing. The company paid IEPA a $2,000 penalty as a result of the event. 
Months before the incident, a Woolsey official emailed IDNR asking if it could expedite approval of the company's application for the well despite having filed for the permit under the wrong name. The email was sent by Woolsey's manager of land and legal operations, Garry D. Walker, to Kendra Brockamp, production permit manager for IDNR's Oil and Gas division.

In 2013, Woolsey official Garry D. Walker emailed IDNR asking if it could expedite approval of the company's well despite having filed for the permit under the wrong name. (IDNR)
"Is there any way that you can review the copy of the attached letter ... and possibly grant us the permit ... ?" Walker wrote in an email dated Oct. 18, 2013. "We have a drilling rig on the [well] location ready to drill ... I know this may be asking for something that I should not ask for, but please remember we are new to your state and we are still learning."
IDNR approved the company's permit four days later. 
From 2013 to 2015, IDNR cited the company with six violations for failing to submit geophysical logs and well-drilling reports, failing to comply with permit conditions and several other infractions. The violations resulted in Woolsey paying IDNR a total of $1,900 in penalties.
Outside of Illinois, Woolsey has been cited for 13 violations in Kansas and three in Oklahoma, where it no longer operates. An environmental watchdog group also accused Woolsey of using cancer-causing chemicals to extract gas from wells in Kansas in 2011 or 2012. The company denies the group's claim.
"It makes it seem that IDNR kind of pandered to the oil industry and that they neglected to [fully] review this application," said Jenya Polozova, a Chicago-based organizer with Food & Water Watch, one of several environmental organizations that opposed the company's permit. 
IDNR responsed to concerns about Woolsey's application and compliance history in a statement: "The Woolsey Operating Co. application for an HVHHF permit met the requirements of Illinois law and HVHHF rules and was approved."
Woolsey, meanwhile, said its compliance history is typical for the oil and gas business.
"We're in an industry that is highly regulated, and violations can occur over time," said Mark Sooter, Woolsey's vice president of business development. "I think most of our violations have been something that would not be harmful to the environment. It was more administrative reasons why we had those violations."
Approval of the company's permit came more than four years after Illinois legislators passed a law to regulate fracking. At the time, it was considered one of the stricter laws in the country.
Woolsey's application was met with resistance from several national and local advocacy groups that oppose fracking, including the Natural Resources Defense Council, Sierra Club, Food & Water Watch and Southern Illinoisans Against Fracturing our Environment, or SAFE. Food & Water Watch was behind successful efforts to ban fracking in Maryland, New York and Vermont, and the oganization continues to call for a ban on the practice in Illinois. 
IDNR received more than 5,000 public comments opposing Woolsey's permit, and in July, the groups submitted a 33-page letter to IDNR highlighting concerns with Woolsey's application. 
A map shows the location of Woolsey's well in White County. (IDNR)
IDNR found dozens of deficiencies in the application, which the agency highlighted in three separate letters to the company.
According to IDNR records, Woolsey's initial application listed incorrect footages for the location of its proposed well, which will include a section that extends for more than a mile underground. The application also "did not include evidence" that maximum injection pressure at the well would not cause fractures in the overlying rock strata, nor did it indicate that equipment to prevent well blowouts would be installed or tested in the presence of an inspector.
The company also initially failed to submit a certificate of deposit to IDNR, which noted additional deficiencies in Woolsey's plans for maintaining safety at the well site, preserving topsoil and containing hydraulic fluids, among other concerns.
"This approval is the final straw in a long, flawed and corrupt application process that saw IDNR carefully shepherd Woolsey through myriad application deficiencies," Food & Water Watch said in a statement last week.
Henry Henderson, NRDC's Midwest director, said last week that IDNR was "missing a lot of the basic information they would need to make a reasoned decision."
In 2014, the Illinois EPA cited Woolsey with six violations after a well owned by the company in Wayne County exploded, reportedly injuring a man. (IEPA) "This was a shoddy permit – its approval points to a lack of focus on public health and safety from the Rauner administration," Henderson said in a statement. "And, being the first permit they have handled, it proposes to set a low, highly questionable bar for those protections in Illinois moving forward."
Sooter said Woolsey has addressed concerns about its application.
"Obviously, the Illinois Department of Natural Resources feels like we have complied with everything within the application or they wouldn't have approved our permit," he said, adding the state's application process "is very tough, very cumbersome."
"We can file for a permit in Kansas for drilling and completion of the same type of well and we can get a permit within a week," he said. "Our opinion is that the concerns about the environment that people might have, that they should feel comfortable because of the tough regulations that are now present."
Sooter said the company has received support from the White County Board and the mayors of two villages near the well site, Enfield and Fairfield, along with many area residents.
"Our feeling is that the majority of the people in that area are supporting our efforts to drill the well," he said.
Woolsey plans to drill an exploration well in White County by the end of the year, Sooter said. The company will then decide whether to build additional wells.
"It's still way too early to know if this is going to be successful," he said. "If it's a viable play, there will be significant economic impact for the area and for the state."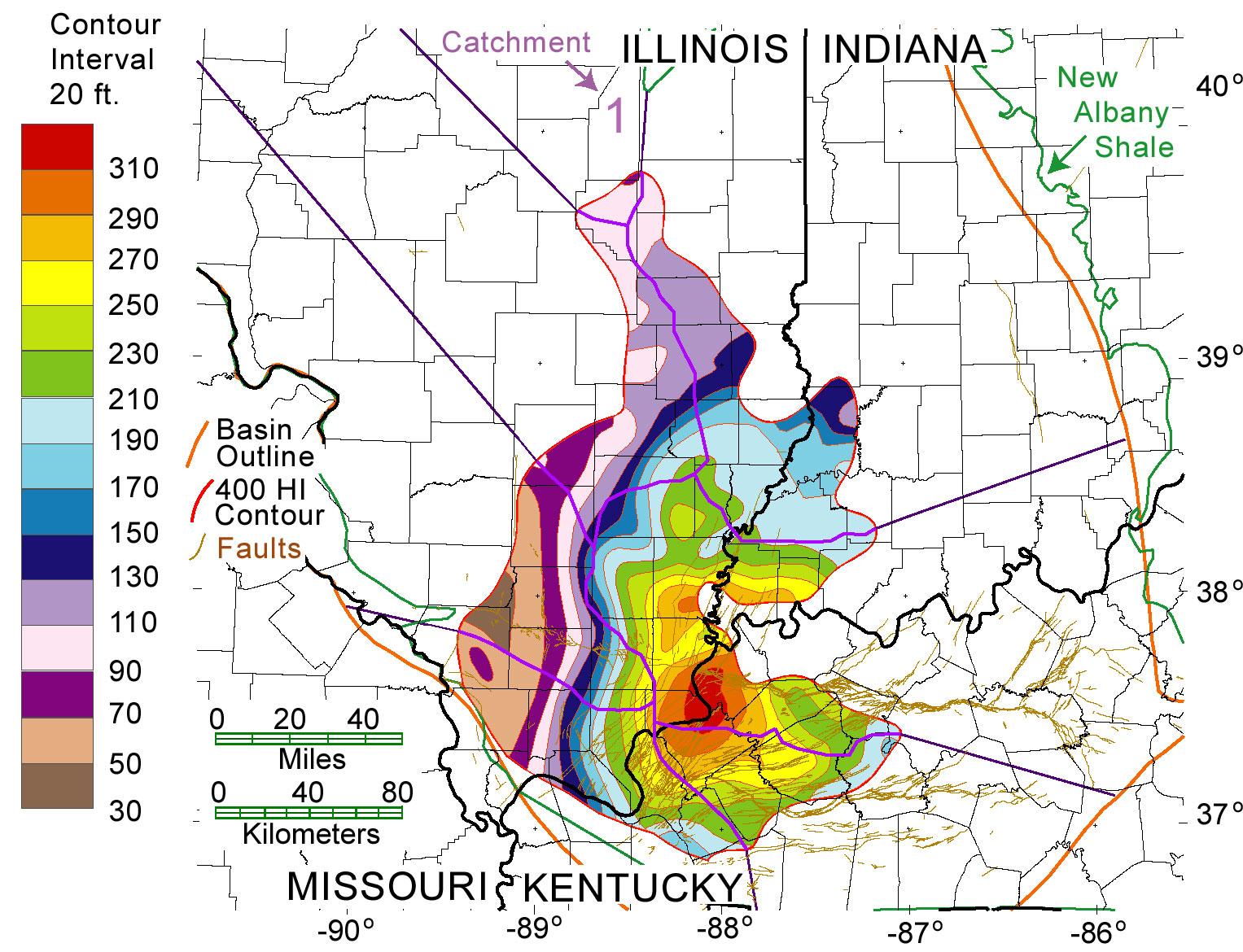 Woolsey's well in White County sits atop the New Albany Shale, which is thought to contain oil reserves but is also known to have high levels of radioactivity and seismic activity. (U.S. Geological Survey)
Wayne Woolsey, the company's owner, claims a spot in the Kansas Oil & Gas Museum Foundation Hall of Fame and was one of the early adopters of horizontal fracking in the state. In 2012, Woolsey acquired land in southern Illinois in anticipation of the state's move to permit the new drilling method.
Two years later, Woolsey made his first and only political contribution in Illinois, donating $10,000 to Gov. Bruce Rauner's campaign in July 2014, four months before Rauner was elected, according to records from the Illinois Comptroller's Office.
Woolsey's newly approved well sits atop the New Albany Shale, which is thought to contain oil reserves but is also known to have naturally high levels of radioactivity and seismic activity, according to Food & Water Watch.
Three residents who live near the well site are considering filing an appeal of IDNR's decision, said Vito Mastrangelo, an attorney representing the residents. Mastrangelo is also a member of SAFE's steering committee.
"We believe that the application is still deficient in terms of what the statute and IDNR's regulations require," Mastrangelo said.
The residents have until Oct. 5 to file an appeal.
Contact Alex Ruppenthal: @arupp | [email protected] | (773) 509-5623
---
Related stories: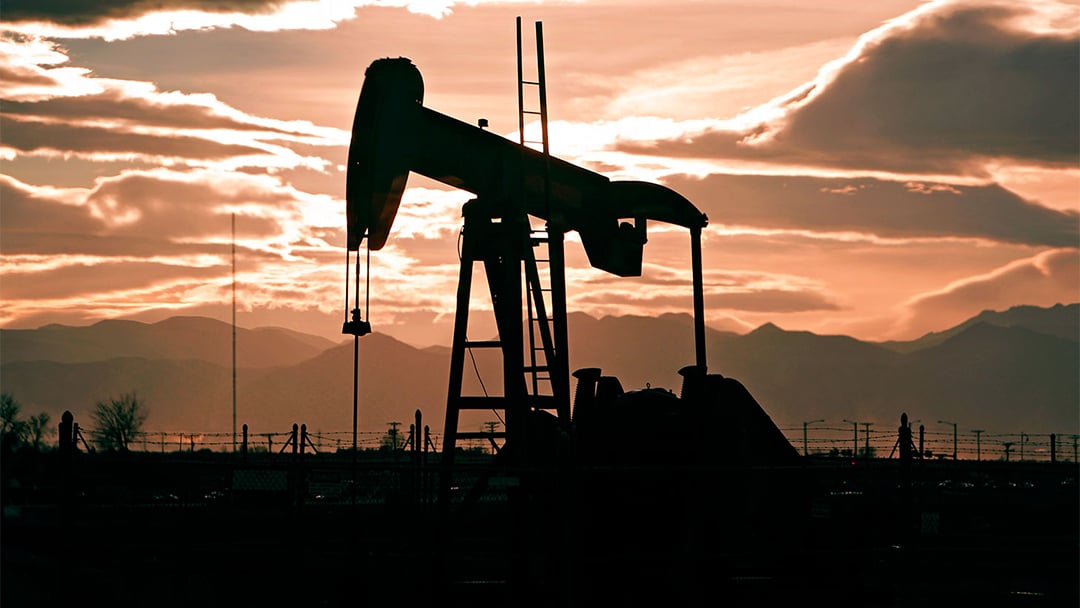 Fracking Permit is First to Be Approved in Illinois
Sept. 1: Despite more than 5,000 public comments opposing the permit, the Illinois Department of Natural Resources this week approved an application for the controversial oil-drilling practice.
---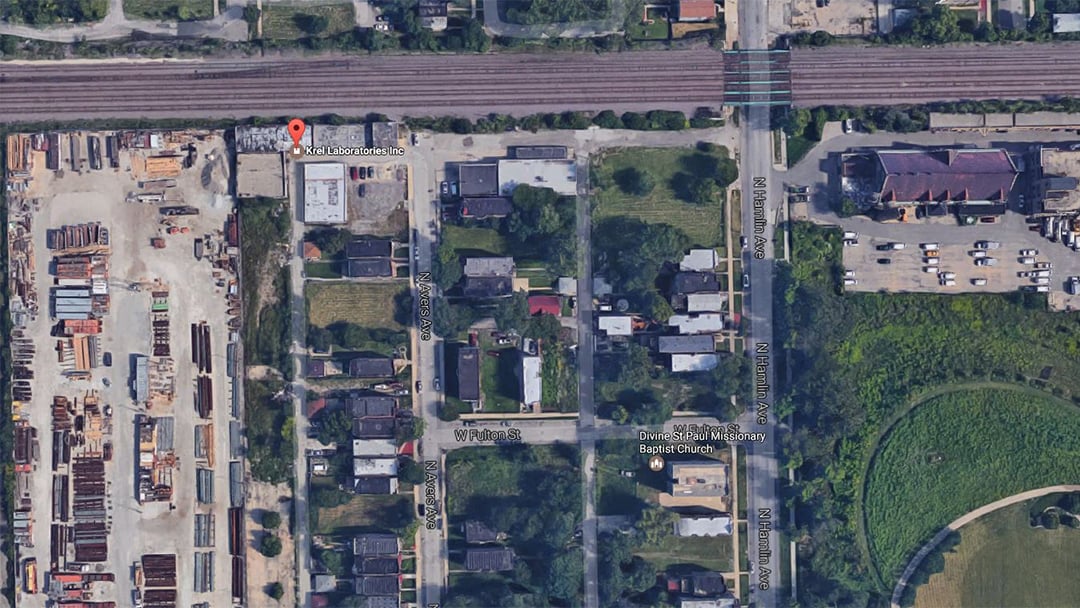 Illinois Sues Chicago Metal Company Over Leaked Chemicals
May 9: A company on the West Side of Chicago has been cited for improperly storing chemicals and threatening public health, according to a suit filed by Illinois Attorney General Lisa Madigan.
---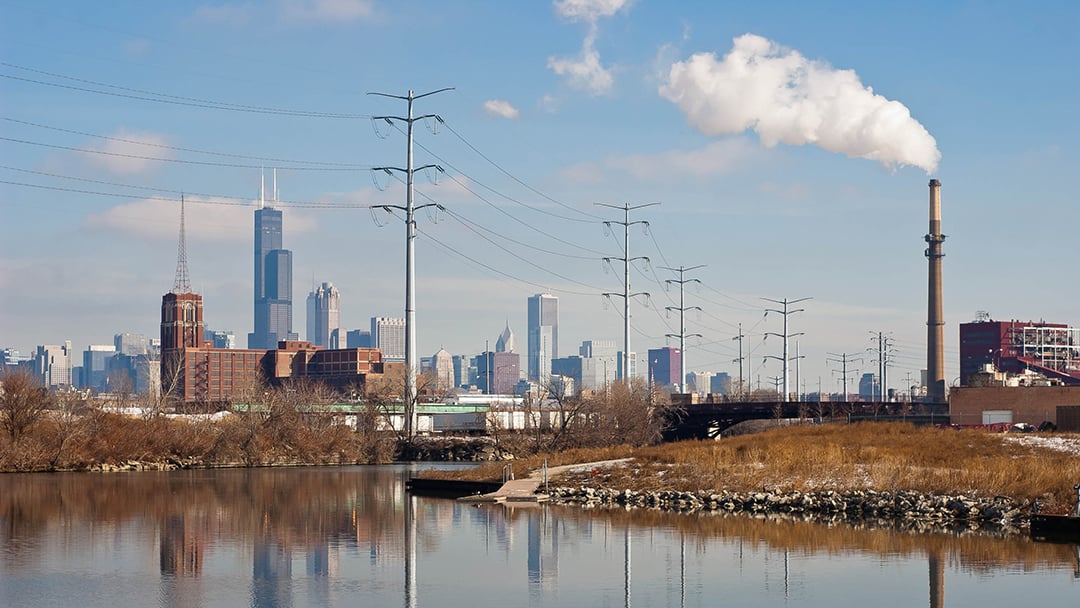 Lisa Madigan Among 16 AGs Opposing Rollback of Air Quality Standards
May 1: Illinois Attorney General Lisa Madigan joined a group of 16 attorneys general last week in urging Congress to reject the rollback of standards that combat pollution and protect air quality.
---