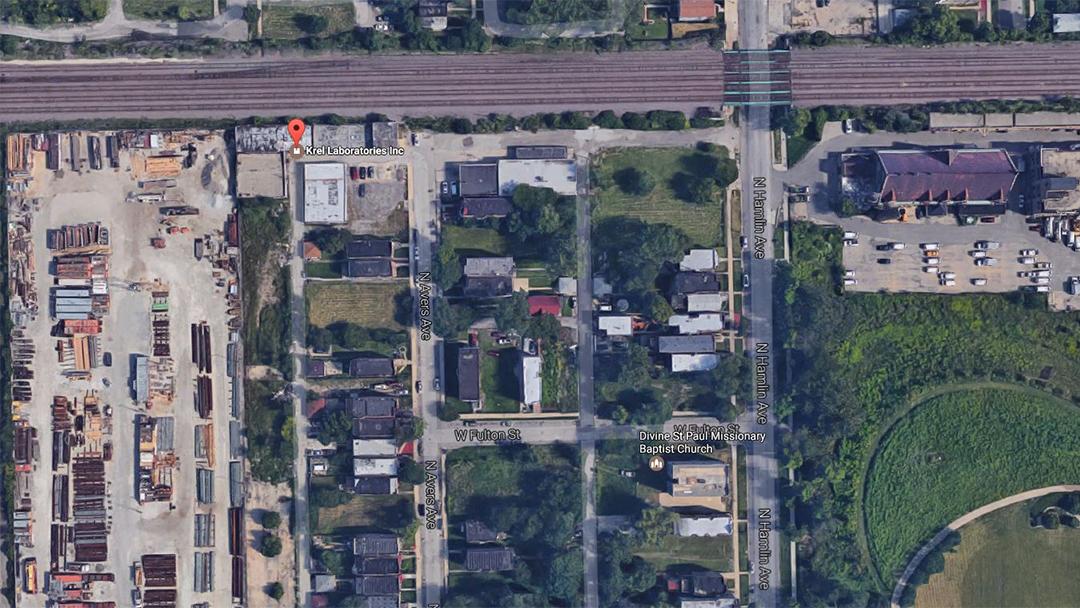 Krel Laboratories conducts metal plating and polishing in three buildings at 388 N. Avers Ave., in Chicago's West Garfield Park neighborhood. (Google Maps)
Illinois Attorney General Lisa Madigan announced a lawsuit Monday against a Chicago metal plating company for improperly storing and leaking chemicals and threatening public health, according to the suit.
Last month, inspections by the Chicago Department of Public Health and Illinois Environmental Protection Agency found large quantities of hazardous materials being stored improperly at Krel Laboratories, 388 N. Avers Ave., in the West Garfield Park neighborhood.
After CDPH notified the state about conditions at the facility, IEPA investigators discovered nitric acids, potassium, sodium cyanide and other chemicals stored in boxes, drums, jars and other containers throughout the facility, according to the lawsuit. Nitric acid and sodium cyanide are both on the EPA's list of extremely hazardous substances. According to the EPA, residents near industrial facilities where EHSs are used or stored are potentially at risk of being exposed to airborne EHSs during accidental releases. 
Many of the containers at Krel were leaking and in poor condition, and the contents were not labeled, according to the lawsuit, which said some of the containers were stored in a "severely deteriorating building."
Madigan filed the lawsuit May 4 in Cook County Circuit Court, online court records show. In a press release sent Monday by the AG's office, Madigan said the court had granted the state's motion to order the company to immediately cease plating operations, secure the facility and hire an environmental consultant to address leaked and spilled chemicals. 
"The current condition of chemical storage at the facility is unacceptable and poses a public health risk," Madigan said in the press release. "We acted immediately to prevent additional contamination while the state works with the facility operators on a permanent plan to protect the surrounding community."
---
Krel's facility is located in a residential area adjacent to railway lines operated by Metra and the Chicago Transit Authority. The facility is just west of the Garfield Park Observatory.
According to the lawsuit, Krel conducts metal plating and polishing operations in three buildings at the site. 
In February 2015, CDPH conducted an unannounced inspection of the facility and found "a laboratory … with numerous unlabeled and aging chemicals," according to city data of environmental inspections.
CDPH's inspection report did not identify any violations but stated, "housekeeping appears to be an issue."
The report also stated that Robert Oleksyn, Krel's owner, told inspectors "he anticipates closing this facility within the year."
The injunction order granted by the court in response to Madigan's lawsuit gave Krel until Tuesday to secure the site and select an environmental consultant to address immediate hazards.
A phone message left for Oleksyn had not been returned as of early Tuesday afternoon.
Follow Alex Ruppenthal on Twitter: @arupp
---
Related stories: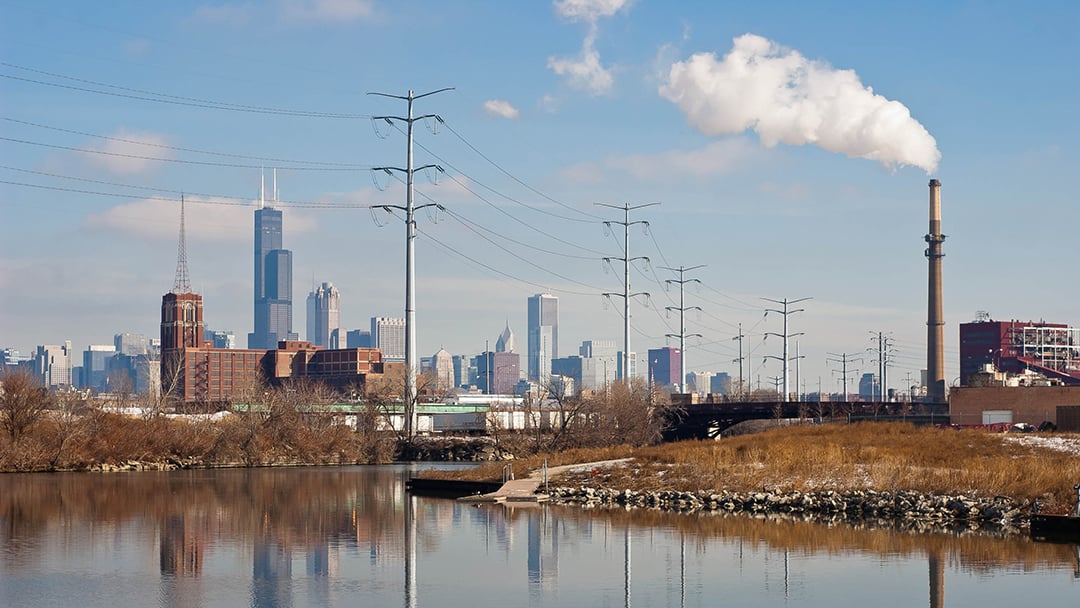 Lisa Madigan Among 16 AGs Opposing Rollback of Air Quality Standards
May 1: Illinois Attorney General Lisa Madigan joined a group of 16 attorneys general last week in urging Congress to reject the rollback of standards that combat pollution and protect air quality.
---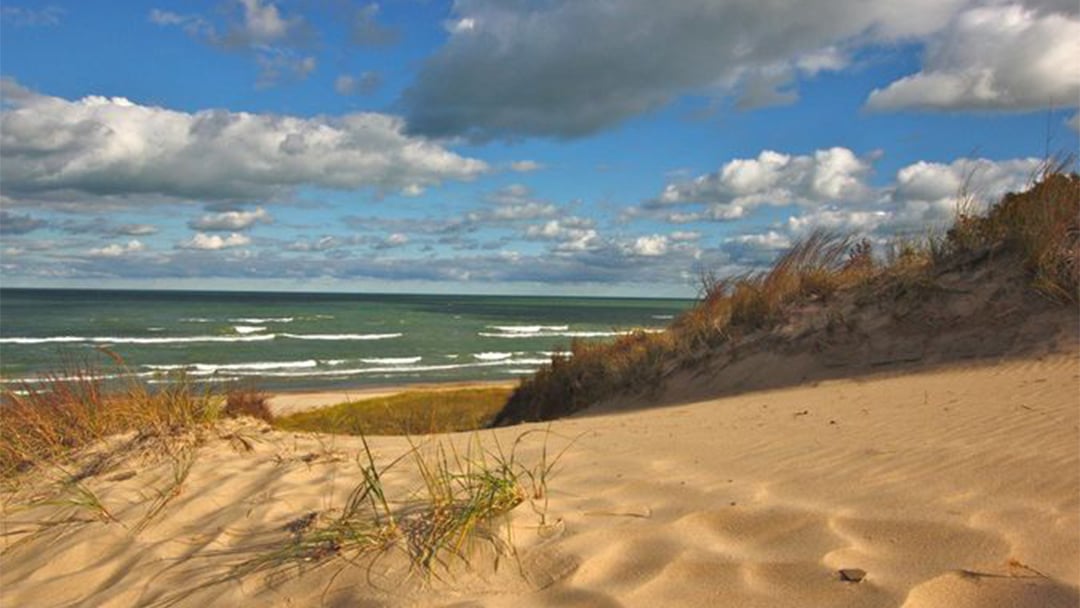 Indiana Dunes Chemical Spill: What is Hexavalent Chromium?
April 17: A spill last week at a U.S. Steel site in Northwest Indiana released an unknown amount of a potentially carcinogenic chemical into a Lake Michigan tributary, prompting the closure of three beaches at Indiana Dunes National Lakeshore.
---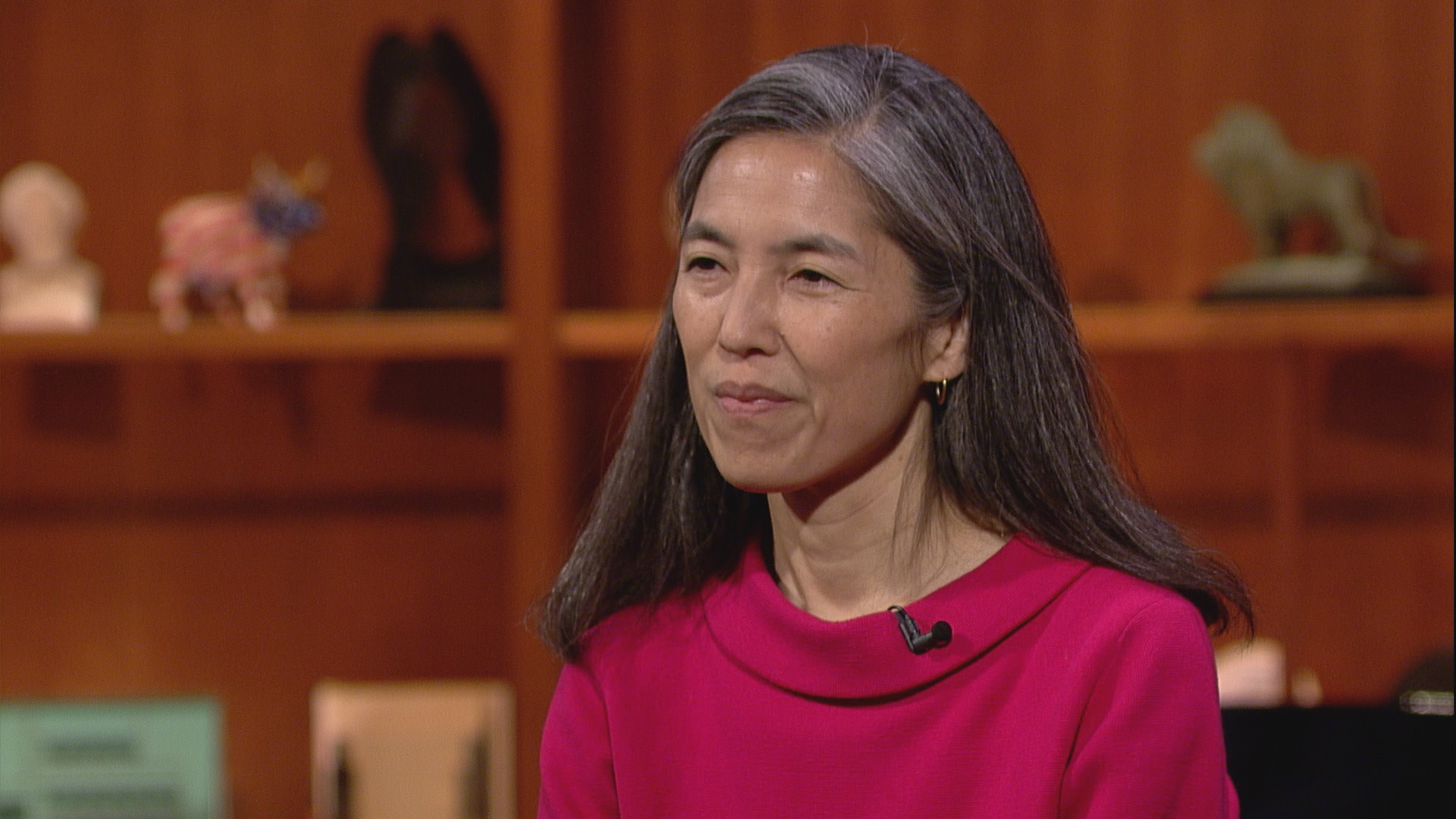 Chicago to Investigate Manganese Sources
March 16: Chicago's top public health official said her department will examine an area on the city's Southeast Side that faces exposure to manganese dust.
---