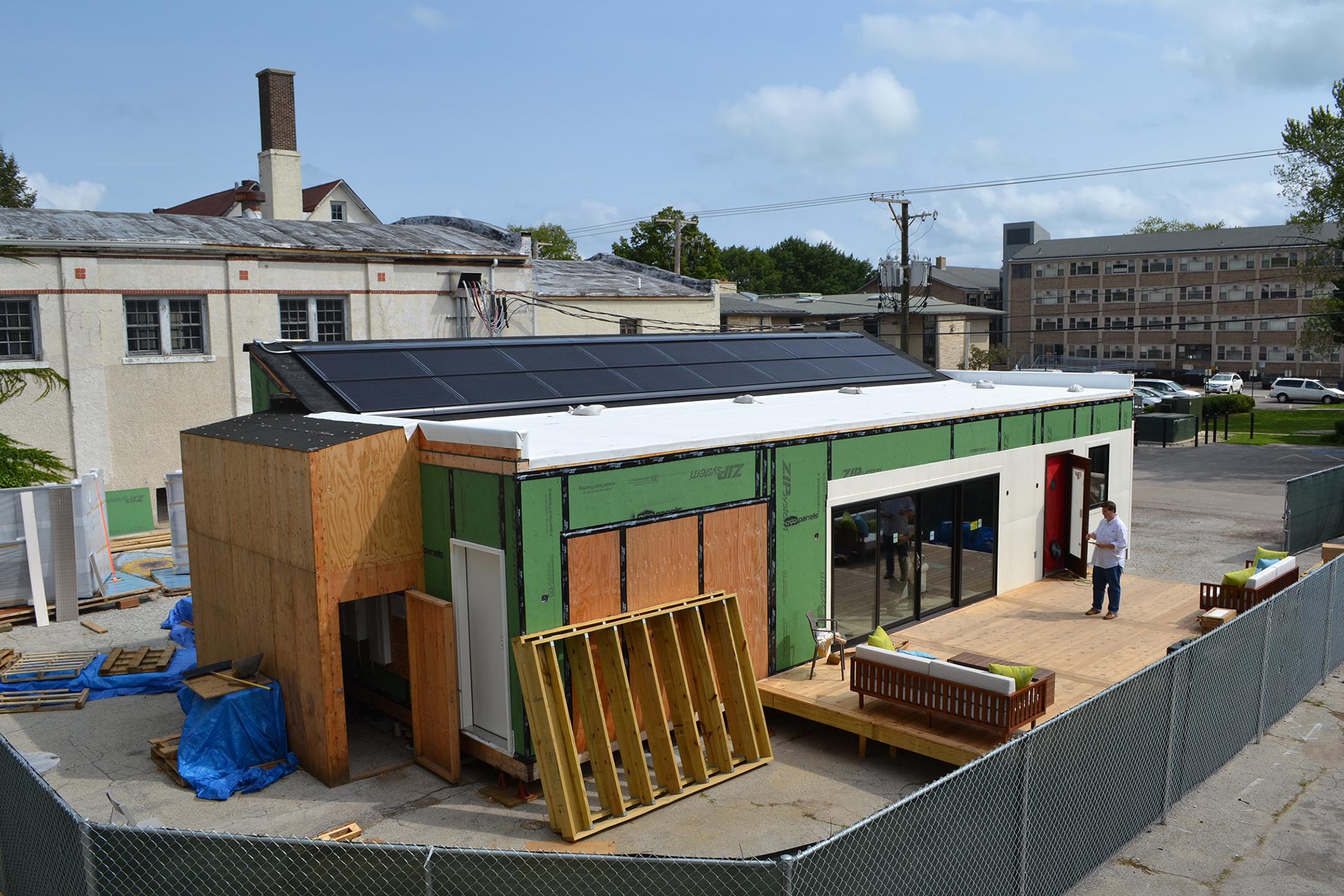 Built by a team of Northwestern University students, Enable is a 100-percent solar-powered home designed for a baby-boomer couple. (Alex Ruppenthal / Chicago Tonight)
Northwestern University junior Viven Ng spent months trying to figure out what kind of home a couple nearing retirement might envision for their elder years.
During interviews and home visits with North Shore baby boomers, Ng noticed that they didn't say much about energy efficiency or sustainability.
"I don't want to live in a hospital," Ng remembers one woman telling her repeatedly, emphasizing that she didn't want the home to feel sterile.
The engineering major is part of a team of a dozen or so students that spent 17 months designing and building a 100-percent solar-powered home, which the students unveiled last week on a university-owned lot next to a fraternity house on the edge of campus. The 992-square-foot structure, called Enable, is designed for a baby-boomer couple looking to downsize and buy a home where they can "age in place."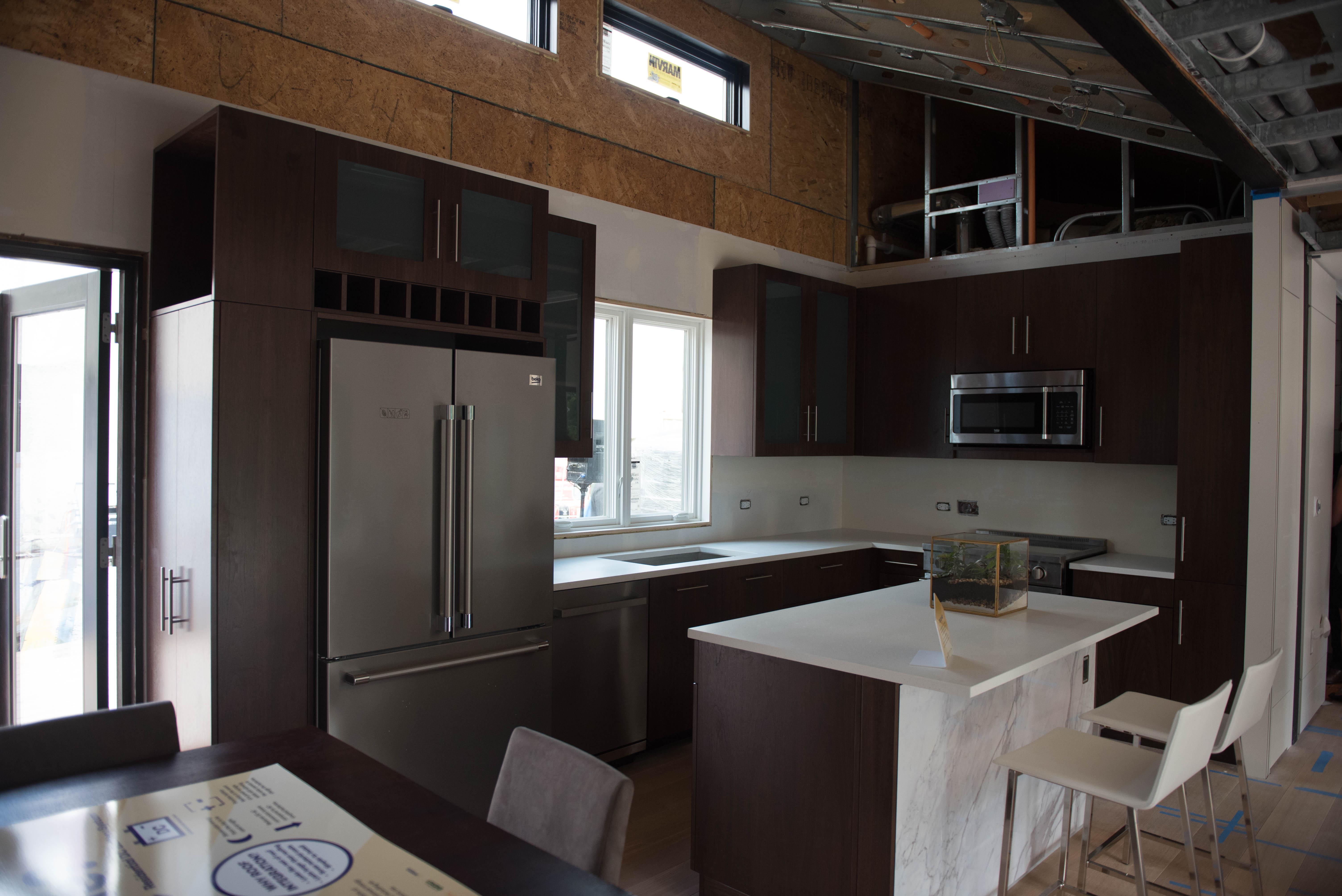 (Monika Wnuk / Northwestern University)
At a recent open house, Ng, who led the home's interior design, welcomed many of the 55- to 70-year-olds she interviewed while conducting market research.
"They told me during the open house that this is what they wanted," Ng said. "And when I told them it's all sustainable, their minds were just blown."
During research, the team found that only 1 percent of U.S. homes have features to support aging in place, a term defined by the U.S. Centers for Disease Control and Prevention as "the ability to live in one's own home and community safely, independently, and comfortably, regardless of age, income, or ability level." Enable features a single floor, accessible entryways and sensor-based lights. To meet the needs of aging tenants, there are no steps to navigate, and light sensors illuminate pathways to the bathroom. A study/reading room can double as a caretaker's quarters.
"We wanted to make downsizing exciting," said Northwestern Engineering senior Stephen Staley, the team's construction manager, in a press release. "It's technologically advanced, inexpensive to maintain and multifunctional. People shouldn't have to downsize to a boring ranch home."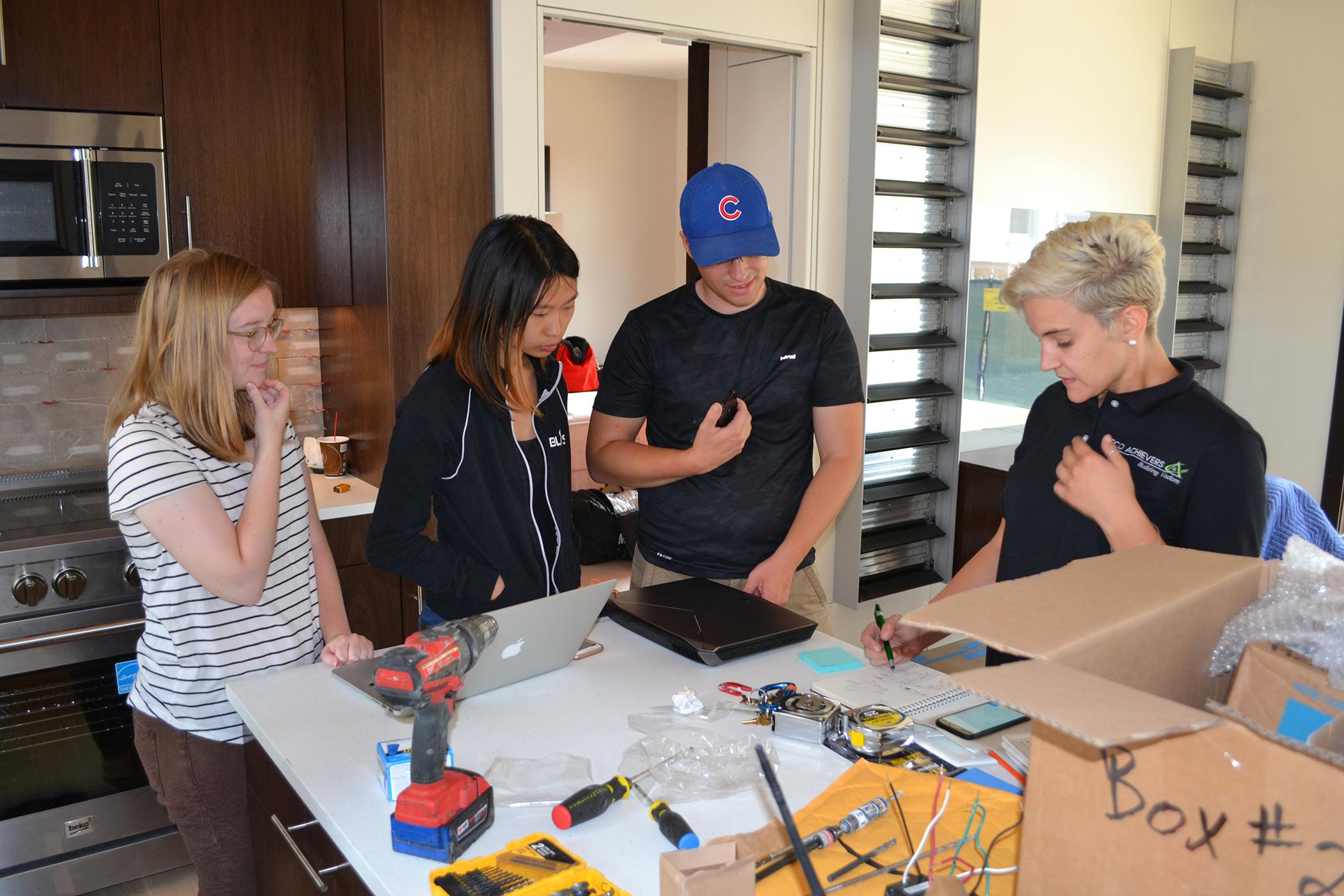 Vivien Ng, second from left, and fellow Northwestern students prepare their solar-powered house for an upcoming energy competition. (Alex Ruppenthal / Chicago Tonight)
In addition to a living space that feels modern yet comfortable, Enable boasts a long list of sustainable features its creators hope will impress judges during the upcoming U.S. Department of Energy Solar Decathlon, which pits Northwestern's students against 12 other collegiate teams from the U.S. and Europe. The team is currently deconstructing the house so it can be shipped to Denver, where students will have nine days to reconstruct it before the 10-day competition opens Oct. 5.
In Denver, the team will show off Enable's 22 roof-integrated solar panels, which produce enough energy to power the entire house and an electric vehicle. (Excess energy can be sold back to the grid.) Other features include self-cleaning windows that use an invisible coating to break down pollutants; kitchen surfaces made from the same type of glass used in smartphone screens that look and feel like natural stone but have a smaller carbon footprint; and bathroom tiles made from recycled toilets.
The competition is open to the public and could draw as many as 90,000 visitors, said Lila Reynolds, a journalism major who is handling communications for Enable. Teams will give tours and also host dinner and game nights for judges and visitors.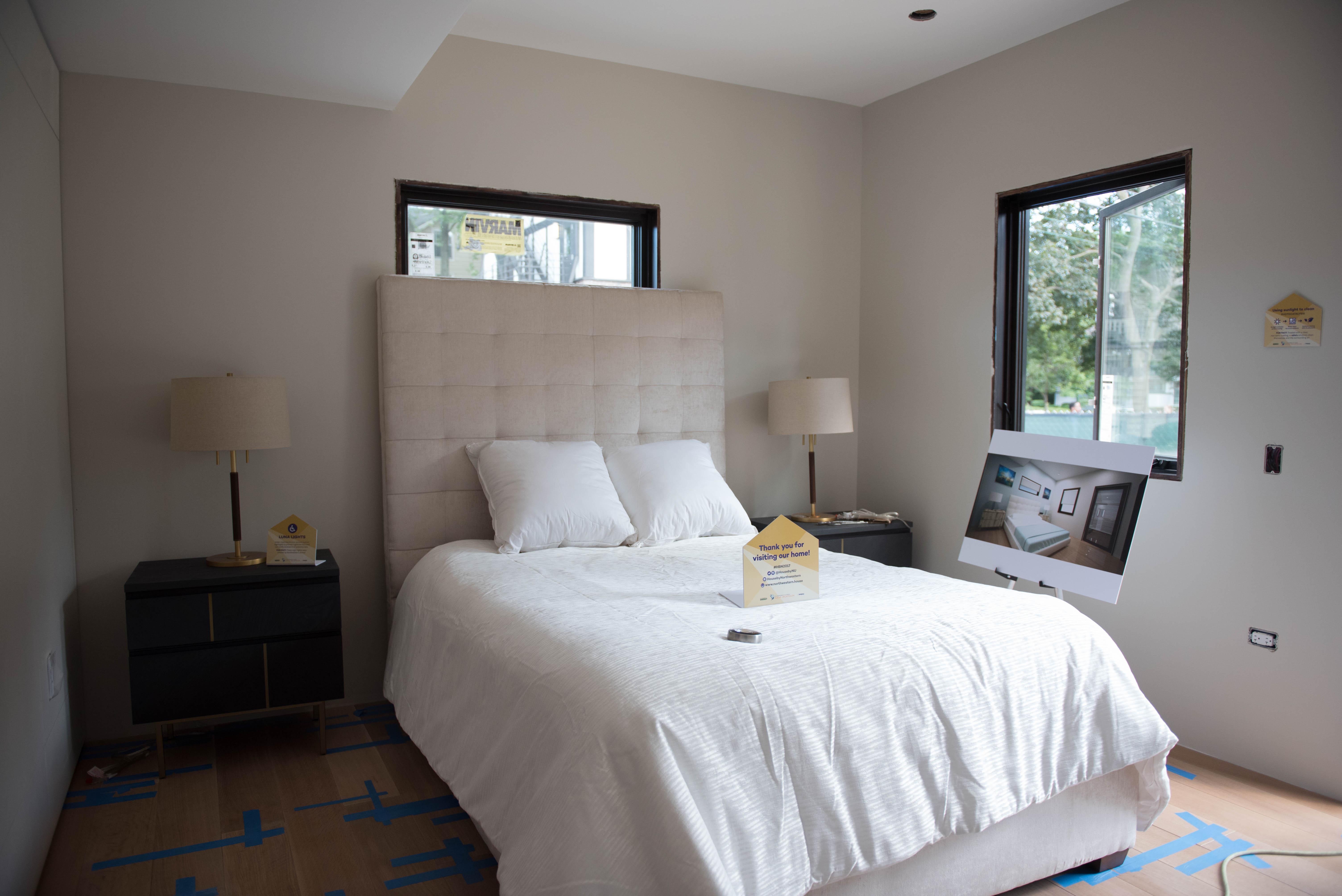 (Monika Wnuk / Northwestern University)
The home is Northwestern's first entry into the Energy Department's Solar Decathlon, which features a $300,000 grand prize. The winning team will be the one that "best blends design excellence and smart energy production with innovation, market potential and energy and water efficiency," according to the contest's website.
Building Enable cost more than $1 million, with most costs covered by Northwestern grants and corporate donations. The home, which is valued at $385,000, even has a potential buyer, Reynolds said.
More than 50 students representing about a dozen majors contributed to the project, Reynolds said. 
"When we were doing research, we found that when [baby boomers] were ranking priorities, sustainability was not at the top of their list," Reynolds said. "So we thought, why don't we build a house that still meets their needs but also is going to meet the needs of the environment in the future? Basically, our goal is to provide a sustainable option that doesn't make them compromise what they want."
(Alex Ruppenthal / Chicago Tonight)
Contact Alex Ruppenthal: @arupp | [email protected] | (773) 509-5623
---
Related stories: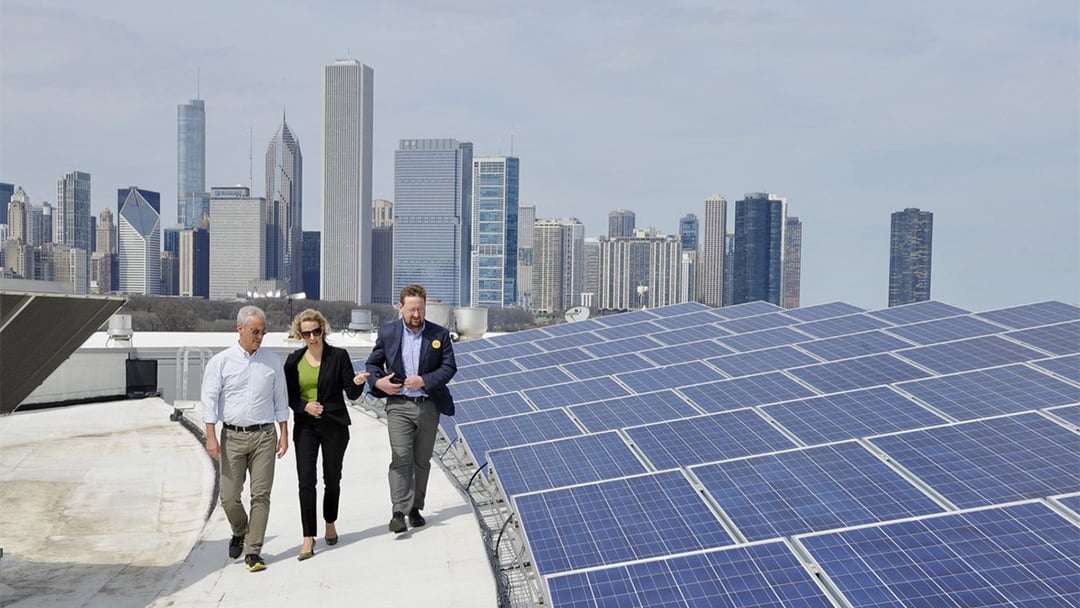 Chicago Commits to Renewable Energy for 900-Plus Government Buildings
April 10: Mayor Rahm Emanuel announced Sunday a commitment to transition the city's municipal buildings and operations to 100 percent clean and renewable energy by 2025.
---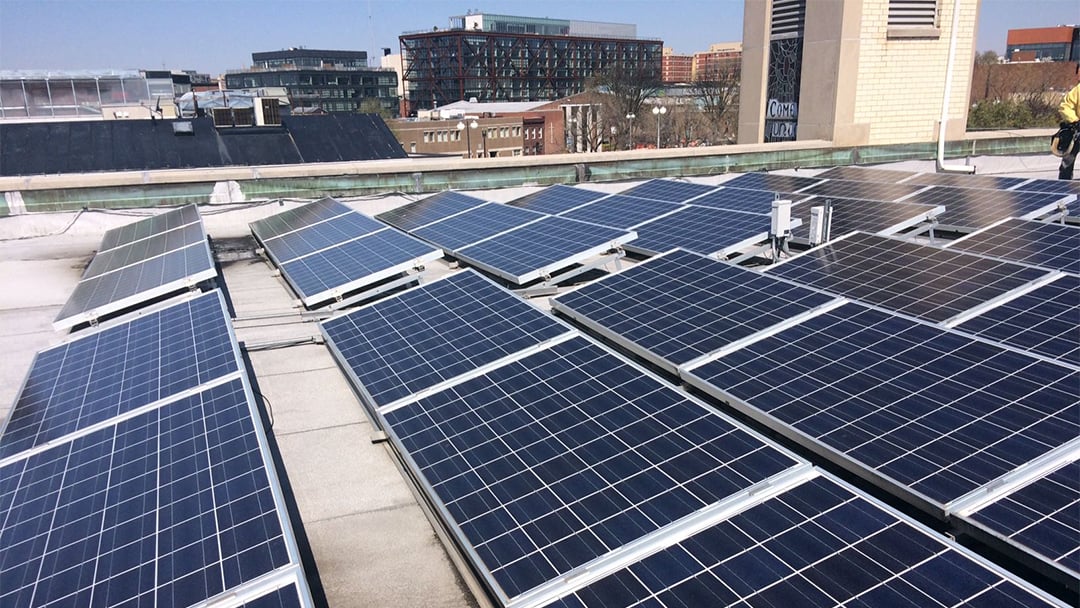 Cook County Laying Blueprint for New Age of Community Solar Projects
Jan. 27: Cook County is more than halfway through a multiyear project that aims to make solar energy more affordable for residents.
---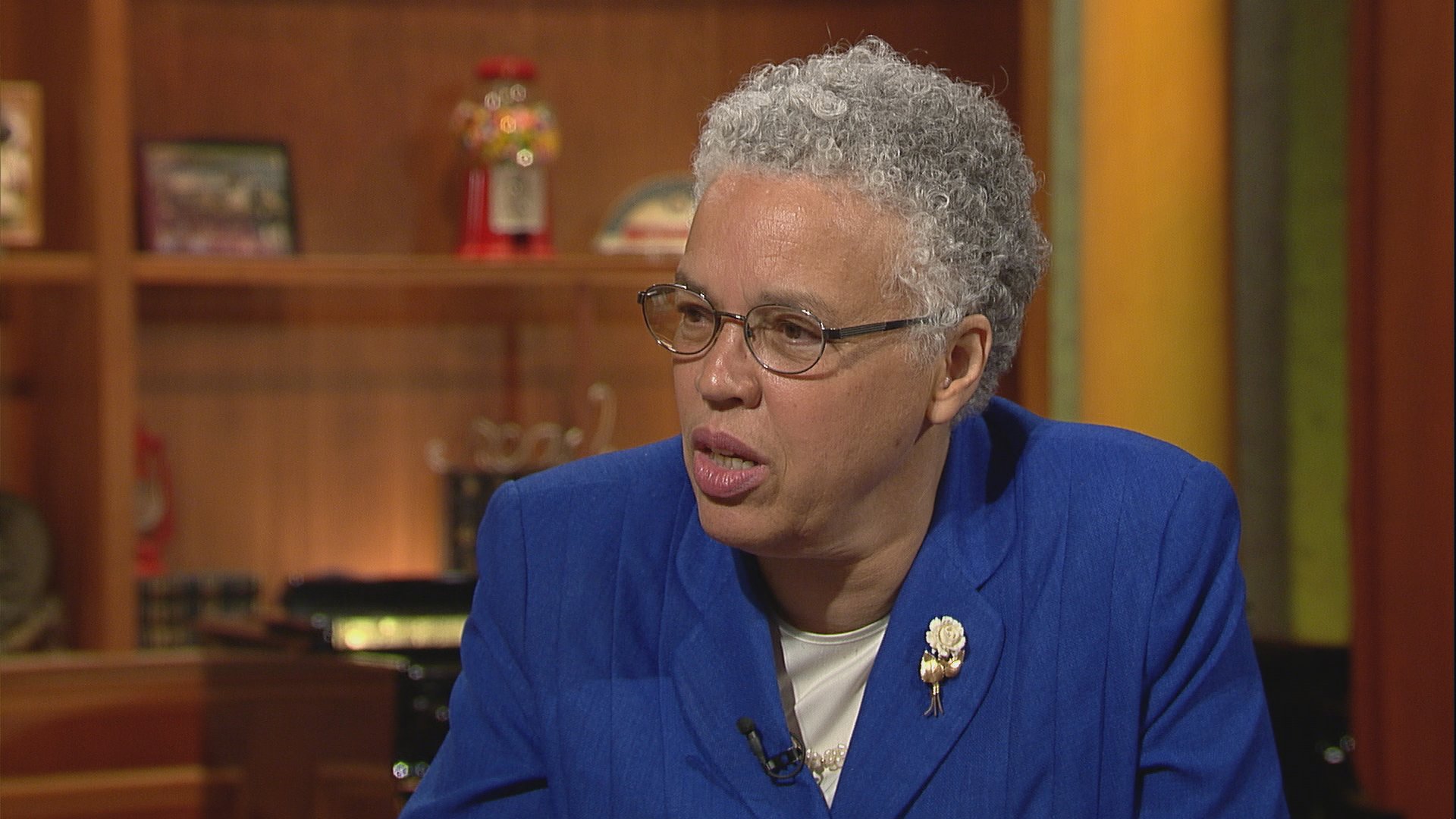 Cook County Surpasses Emission Reduction Targets
Jan. 13: Cook County is ahead of schedule on its goal to reduce greenhouse gas emissions 80 percent by 2050, a new report shows.
---