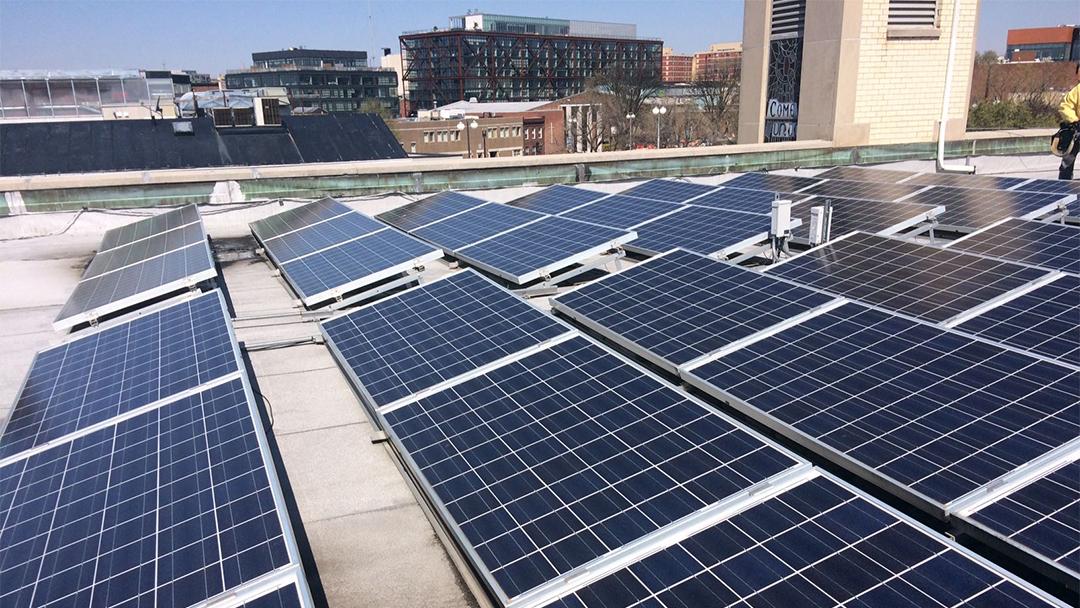 (Solar Energy Industries Association)
Cook County is more than halfway through a multiyear project that aims to make solar energy more affordable for residents.
The initiative is part of a nationwide effort to reduce the cost of solar energy and accelerate solar production. Launched in 2015, the U.S. Department of Energy's Solar Market Pathways project awarded funding to 15 recipients, including $1.2 million to Cook County.
The county is partnering with several groups as part of the effort, including the city of Chicago, Elevate Energy, Environmental Law & Policy Center, ComEd and West Monroe Partners.
"We recognize that probably more than three-fourths of Cook County residents cannot take advantage of solar power on their own roofs," said Deborah Stone, chief sustainability officer for the county's Department of Environmental Control.
Because many people rent apartments or live in condos, they don't have the authority to install solar panels on their roofs. Even if they did, solar projects involve significant startup costs and take five to seven years before generating a profit, Stone said.
"A lot of people cannot simply afford to make an upfront investment in solar," she said.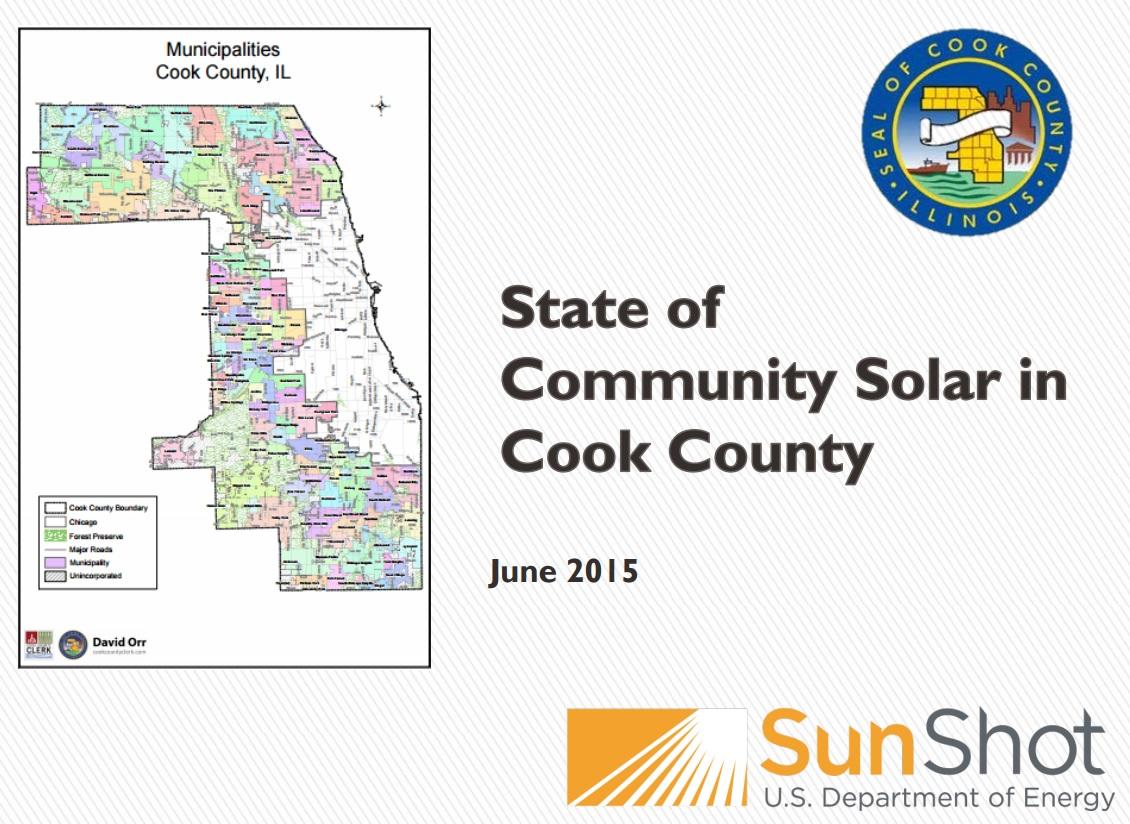 (State of Community Solar in Cook County) As part of the project, Cook County has been developing a handful of solar demonstration sites on rooftops and vacant parcels of land. Although the Energy Department funding does not cover full implementation of solar units, it allows the county to analyze the design and technical and financial feasibility of larger-scale, community solar projects.
The pilot sites will serve as case studies for future solar projects at different types of buildings, Stone said. The project will also evaluate various economic models for community solar development, like buying shares upfront (a sort of solar co-op membership), subscribing to receive energy from a site or securing energy through a utility-sponsored program.
On a broader scale, the project will also assess the current marketplace for community solar projects in northeast Illinois and identify potential markets.
There is already some interest in community solar. When the county asked for participants for the pilot program, 109 sites applied, Stone said. 
Some of the sites are featured on a Cook County Solar Map published on Elevate Energy's website. The map serves as a public platform for municipal planners, property owners and developers to identify rooftops and parcels of vacant land that could accommodate larger solar projects.
According to Elevate Energy, the map identifies about 3,000 parcels of land in Cook County that are suitable for community solar, along with 45,000 rooftops in Chicago.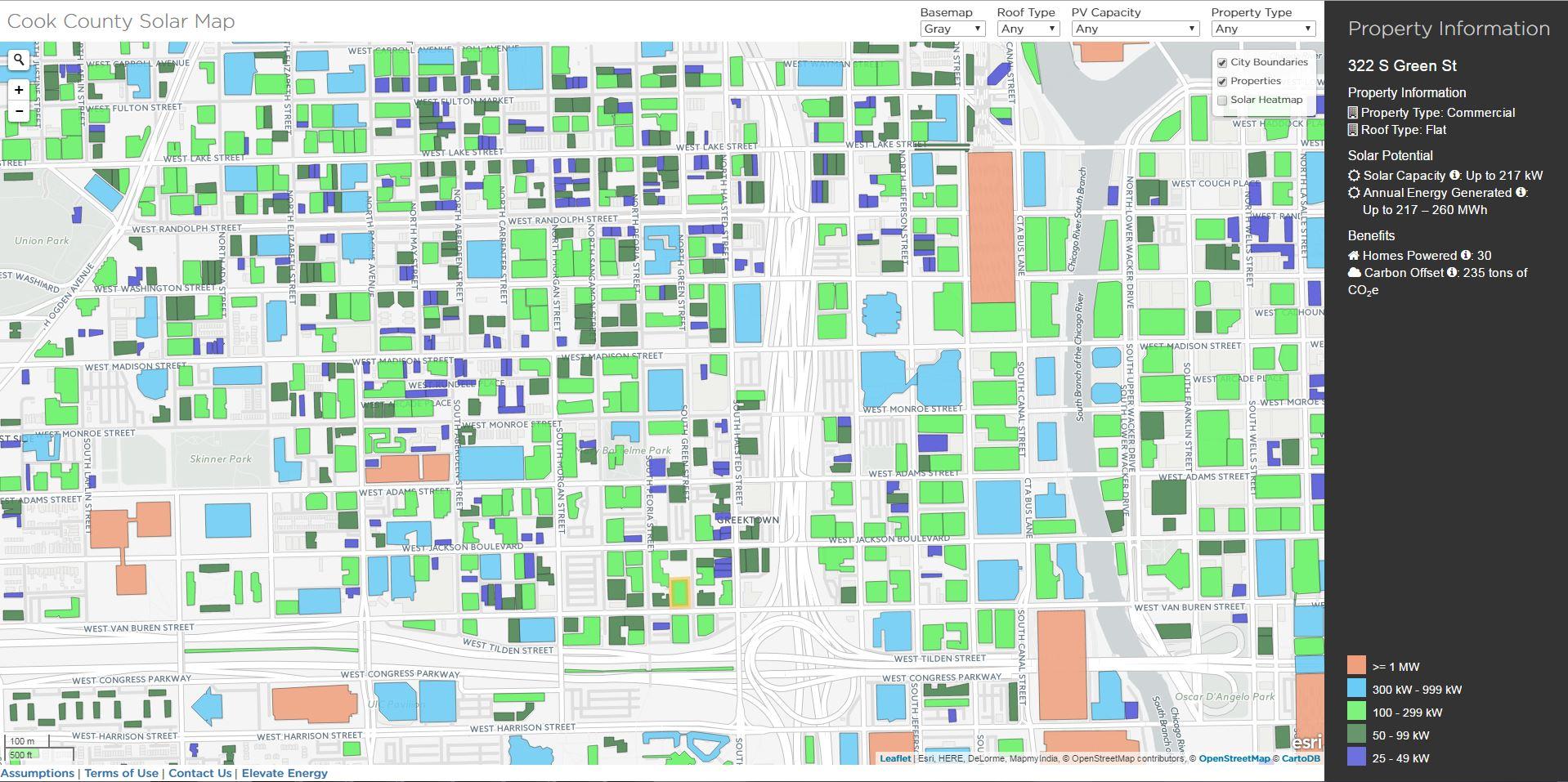 Cook County Solar Map (Elevate Energy)
By identifying potential sites, Elevate Energy says it expects to facilitate development of as much as 5 megawatts of community solar energy per year. (On average, 1 MW of solar energy provides power for about 164 homes, according to the Solar Energy Industries Association.)
Elevate estimates the new solar development would benefit up to 2,500 residential utility customers while reducing carbon dioxide emissions by up to 5,421 metric tons, equal to the amount of carbon stored by more than 5,000 acres of forest, according to the EPA's Greenhouse Gas Equivalencies Calculator.
The next phase of the project comes in March, when the county will publish case studies of the five to seven community solar pilot sites – which it hopes will lay the groundwork for a new wave of community solar projects.
"Many people rent, live in apartments or can't afford a whole solar array, yet they should still be able to experience the benefits of solar energy," Cook County Board President Toni Preckwinkle said in the county's latest Sustainability Report. "After all, it's not just good for air quality and health; it's also good for your pocketbook."
Follow Alex Ruppenthal on Twitter: @arupp
---
Related stories: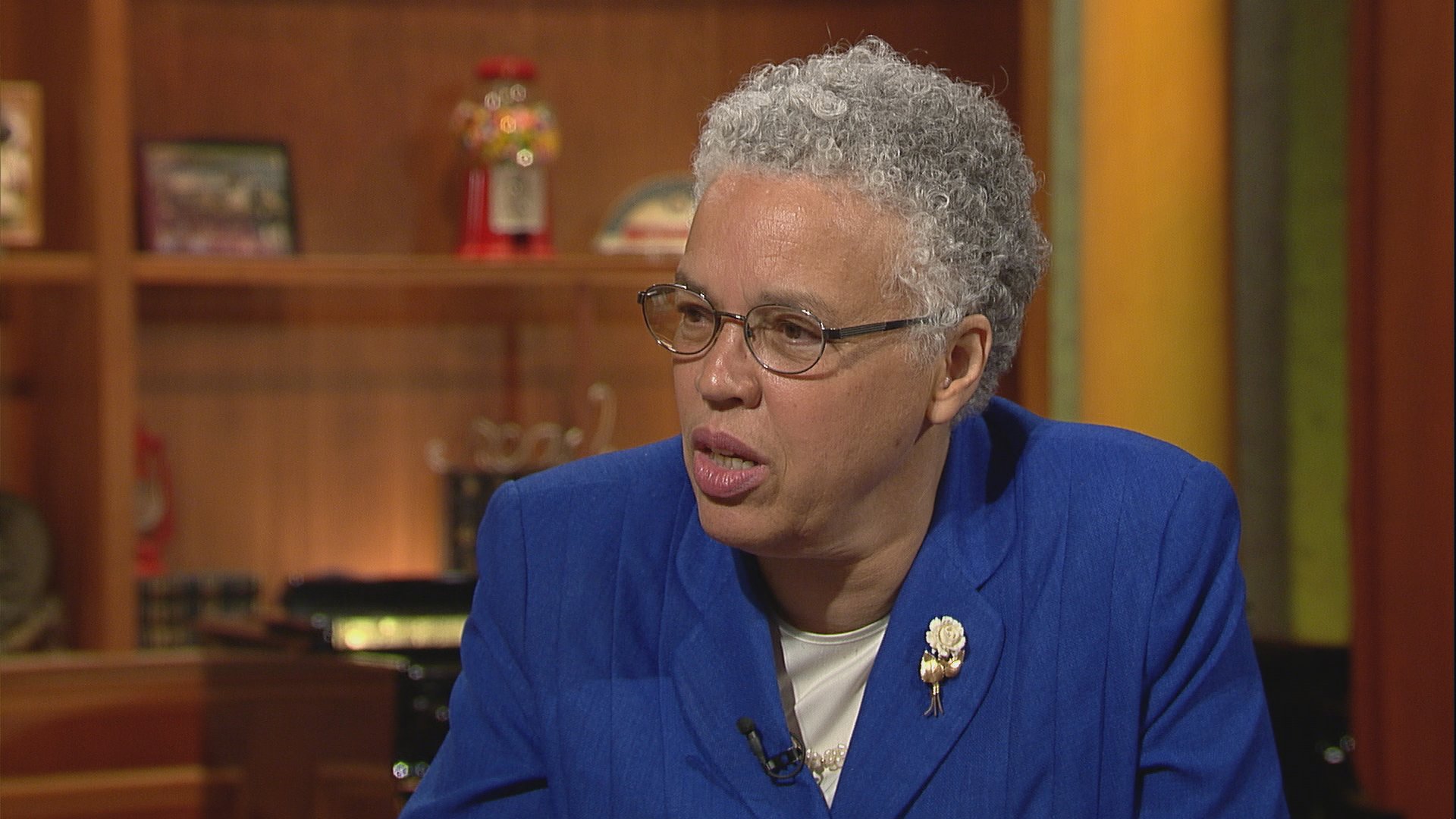 Cook County Surpasses Emission Reduction Targets
Jan. 13: Cook County is ahead of schedule on its goal to reduce greenhouse gas emissions 80 percent by 2050, a new report shows.
---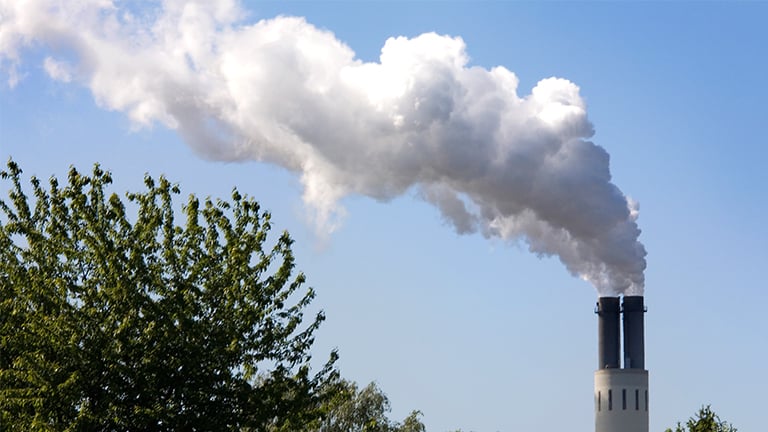 Chicago-Area Scientists Convert Greenhouse Gas into Fuel Source
Aug. 5: Using a process similar to photosynthesis, scientists from Argonne National Laboratory and the University of Illinois at Chicago have converted carbon dioxide into carbon monoxide and hydrogen gas, which can produce methanol and diesel fuels.
---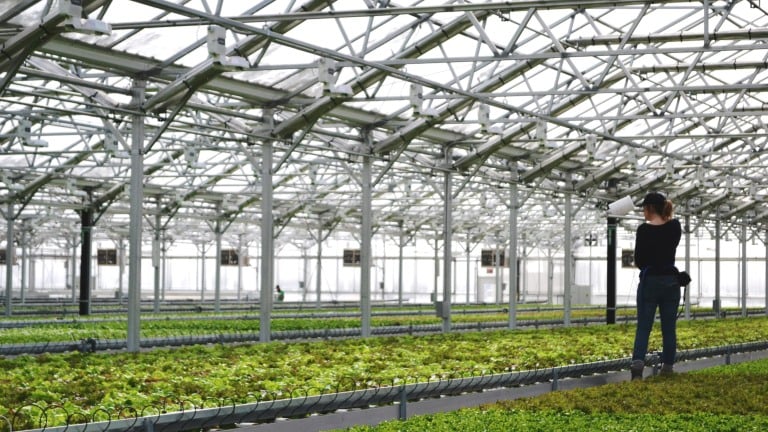 Inside the World's Largest Rooftop Greenhouse
Feb. 16: An enormous rooftop greenhouse on Chicago's South Side is growing crops year-round and providing the area with much-needed local produce.
---