The tumult, fickle budgeting and unceasing gridlock that encapsulated Illinois for years appears to be nearing its end, as the Illinois Senate on Tuesday passed a new education funding measure that Gov. Bruce Rauner has said he will sign into law.
The "historic" legislation aims to level out geographic disparities in support for Illinois students. It also establishes a controversial private school scholarship program buttressed by state tax credits, and paves the way to higher property taxes in Chicago. 
"This is what compromise looks like. This is it, a bill that none of us like at 100 percent," said Sen. Kim Lightford, D-Maywood. "The question would be 'How are the children?' and we can all say 'The children are well.'"
Though Republicans in July broke from Rauner to join with Democrats and pass a fiscal year 2018 budget that includes an extra $350 million for K-12 education, uncertainty over school funding remained. The budget stipulated that Illinois could only forward money to schools upon passage of a new law updating the funding formula used to determine how much each district receives—meaning that schools' state aid has already been delayed, and stood to reach a crisis point for poorer schools absent a solution like that which passed the General Assembly this week. 
Illinois' reliance on local property taxes to fund schools mean that some districts spend upwards of $30,000 a year on students while others spent a quarter of that amount.  The legislation, Senate Bill 1947, aims to move away from that inequity. 
Democratic Sen. Andy Manar is a sponsor of the measure, and in recent years has been the ringleader of the fight for equitable funding. His kids go to school in downstate Bunker Hill, one of the districts where per-student spending is on the low end, at less than $7,000.
"I probably drove by a 100 hundred kids today either waiting for the bus or walking to school," Manar said. "Is this bill going to help those children that I saw this morning? And the answer is absolutely it will help those children. It will absolutely help every one of those children. We will fund those schools fairly for the first time in decades."
Previous attempts to overhaul the funding formula fell flat, in part because legislators were protective of their districts' schools. Given Illinois' limited pool of cash, they aimed to divert money from wealthier districts and send it to poorer ones.
This plan moves away from the Robin Hood theory in that every district is guaranteed to receive at least as much money in the future as it did last week.
New state money—$350 million in fiscal year 2018—will be put through a formula that takes into account local ability to pay, local costs like the cost of living (teachers' salaries are higher in the Chicago area than in rural areas, for example), and numbers of disabled children or those for whom English is a second language. Twenty-seven metrics are used to determine the cost of "adequately" educating a child using an evidence-based model.
"For far too long, too many low-income students in our state have been trapped in underfunded, failing schools. The system needed to change. We have changed it. We have put aside our differences and put our kids first. It's a historic day for Illinois," Rauner said in a statement.  
Rauner is expected to sign the plan into law this week.
Once that's done, Comptroller Susana Mendoza says she will be able to begin processing $450 million due to schools that was delayed throughout August.
"Educators and most importantly parents and children everywhere in Illinois can finally exhale and have confidence that their schools will open and stay open," Mendoza said in a statement. "It is anticipated these payments will be issued within the next few days. My best wishes to all Illinois school children for a safe and productive school year."
Democrats originally passed a measure–Senate Bill 1—in late May. They placed it on hold for two months under Rauner's threat of an immediate veto. Rauner had called it a "bailout" for Chicago Public Schools.
Rauner did take his veto pen to the measure once it was released, but he used his authority to not just strike CPS funding; he added a slew of controversial and complicated provisions to the mix, most of which were ultimately not included in the deal legislative leaders reached over the weekend.
CPS says it expects to receive an extra $450 million from the state next year. About half of that ($220 million) is because Illinois will begin to pay for Chicago teachers' pensions, just as it does for teachers who work for every other district. CPS will also benefit from the new funding formula, and the board has been given the authority to raise the property tax levy in the city, from a rate of .383 to .567 percent.
In exchange, Republicans say schools will better be able to save money through a streamlined process of getting a reprieve from state mandates.
Furthermore, Rauner, an advocate of school choice, can declare a win with the establishment of a fund that will give an estimated 6,000 to 10,000 low-income children scholarships to attend private school, to be paid for by private donations in exchange for state tax credits up to $100 million.
"There are components of this legislation that cross what is for me a red line. The introduction of a voucher system to direct public funds towards private schools is for me dangerous," said Sen. Daniel Biss, D-Evanson, who is a candidate for governor. "It for me sets a problematic precedent that will I fear allow for long term systematic undermining of our public school systems."
Follow Amanda Vinicky on Twitter: @AmandaVinicky
---
Related stories: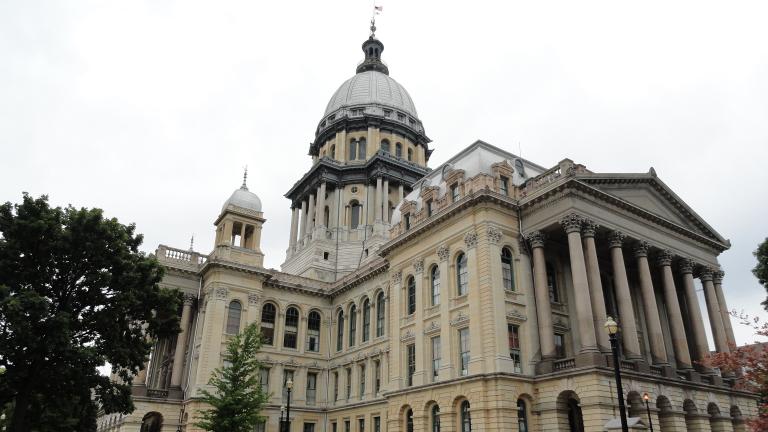 Illinois House Passes 'Historic' Education Funding Bill
Aug. 28: A day of drama in the Illinois House ended Monday night with a passage of bipartisan education funding legislation that Gov. Bruce Rauner said he will "quickly" sign into law should the Senate pass the package on Tuesday.
---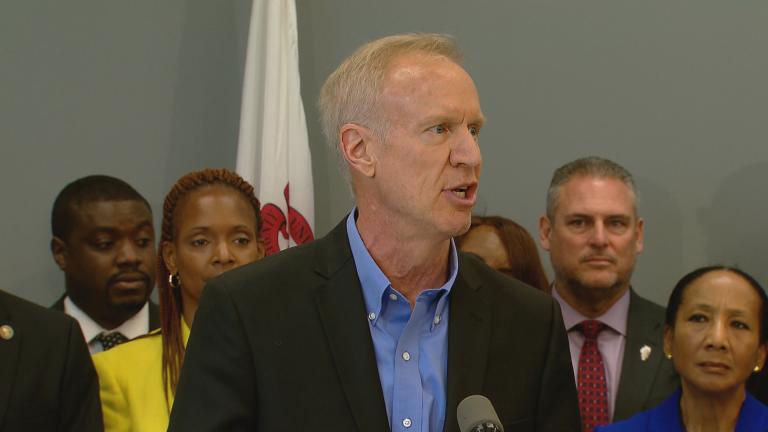 Rauner Shakes Off Staff in Latest Upheaval
Aug. 24: Gov. Bruce Rauner may say a controversial cartoon published by the Illinois Policy Institute has nothing to do with him, but his response may have led to another staff shake-up.
---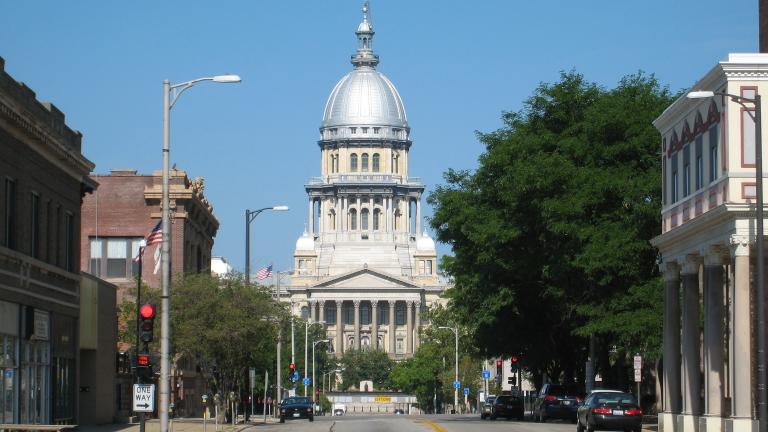 Legislative Leaders Reach Deal on Education Funding Reform
Aug. 24: After days of meetings and months of debate, an agreement has been reached on a new education funding reform in Springfield.
---