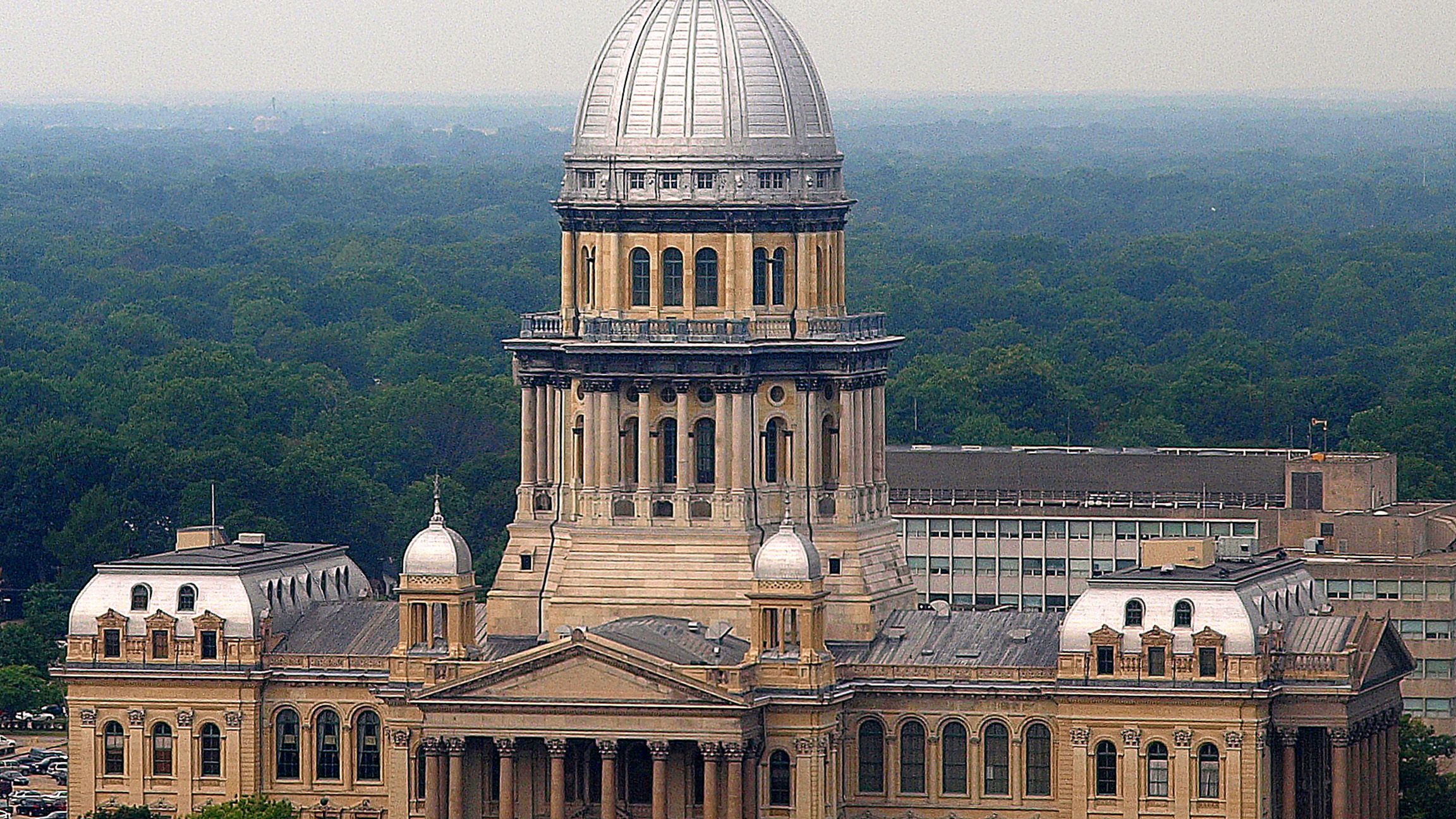 After days of meetings and months of debate, an agreement has been reached on education funding reform in Springfield.
Republican leaders Jim Durkin, R-Western Springs, and Bill Brady, R-Bloomington, announced Thursday afternoon that a deal has been hammered out, though details were not immediately available.
"This afternoon the four legislative leaders and the governor reached an agreement in principle on historic school funding reform," a joint statement read. "Language will be drafted and details of the agreement released once the drafts have been reviewed."
Democratic House Speaker Michael Madigan and Senate President John Cullerton issued a similar statement shortly thereafter on Thursday, saying they "appear to have reached a bipartisan agreement in concept."
The leaders plan to reconvene Sunday in the state capitol with House action expected the following day.
The Illinois House had been scheduled Wednesday to vote on an override of Gov. Bruce Rauner's amendatory veto of Senate Bill 1 – which would convert the state's existing formula into an evidence-based model that would increase funding for every school district in the state. But Madigan postponed that vote late Tuesday following productive meetings that day.
The state Senate had already voted to override the veto earlier this month.
While that process has been playing out, the state missed its first scheduled payment to public school districts, jeopardizing the ability of some schools to begin classes on time this fall.
The veto eliminated pension funding that had been included for Chicago Public Schools – Rauner saw this as a bailout for the cash-strapped district – and changed the way property wealth would be calculated related to tax incremental financing districts.
CPS is the only district in the state required to cover its teacher pension costs, and says it would receive as much as $300 million in state aid if that override was successful.
When asked Thursday what level of funding CPS would receive under this agreement, Mayor Rahm Emanuel declined to get into specifics, but said "that and more."
"This agreement, with a lot of different parts of it, takes a significant step toward making sure we have equitable funding for all children," he told media at a press conference Thursday. "It's a turning point, I think, for the state of Illinois. It's an inflection point."
Rauner applauded the agreement in a statement from his office, saying it reflects the work in the state's school funding reform commission – a group of two dozen legislations who were tasked with finding a solution for Illinois' broken formula.
"He thanks them for their leadership and looks forward to the coming days when the legislation is passed by both chambers," the statement reads.
On top of CPS funding, legislative leaders had also discussed the possibility of a voucher-type system that would use donated funds to help students attend private and parochial schools. While Republicans have voiced support for that type of system, local Democrats say it could devastate funding for CPS.
"Chicago Public Schools could not recover from a voucher program that would siphon at least $100 million out of a system that seems to be constantly struggling," 36th Ward Ald. Gilbert Villegas said in a statement from the City Council's Latino Caucus.
"Gov. Rauner, President Trump and Education Secretary Betsy DeVos praise vouchers because they know they are a way to attack unions and privatize education. We will not stand idly by and allow our democratic ideals to be attacked. We will stand up for our teachers, parents and students." 
Follow Matt Masterson on Twitter: @byMattMasterson
---
Related stories: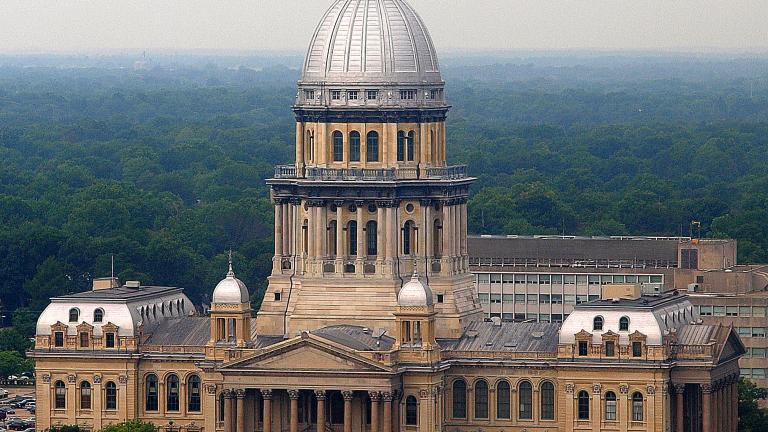 Education Talks, Cartoon Controversy Continue
Aug. 23: Illinois' top legislators will meet Thursday to continue hammering out a deal on education funding, even as a controversy continues to swirl over an editorial cartoon that backs one of Gov. Bruce Rauner's positions.
---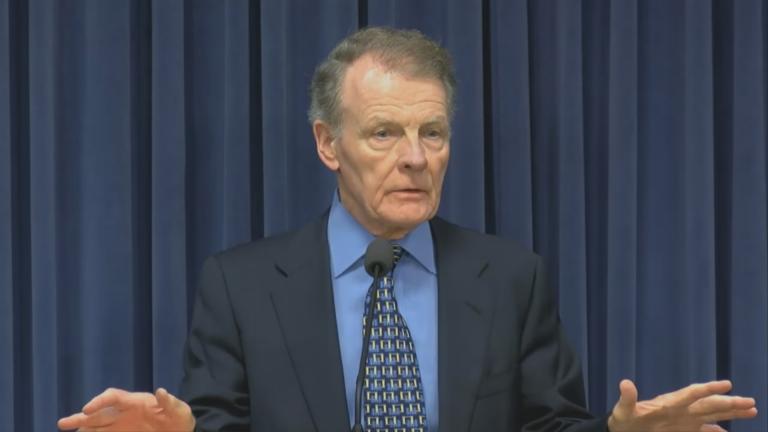 'Hopeful' Madigan Cancels Eduction Funding Vote 'In Light of Progress'
Aug. 22: A marathon private session between Illinois' top legislative leaders was evidently productive enough that House Speaker Michael Madigan is canceling the chamber's expected vote on a contentious education funding plan Wednesday as talks continue.
---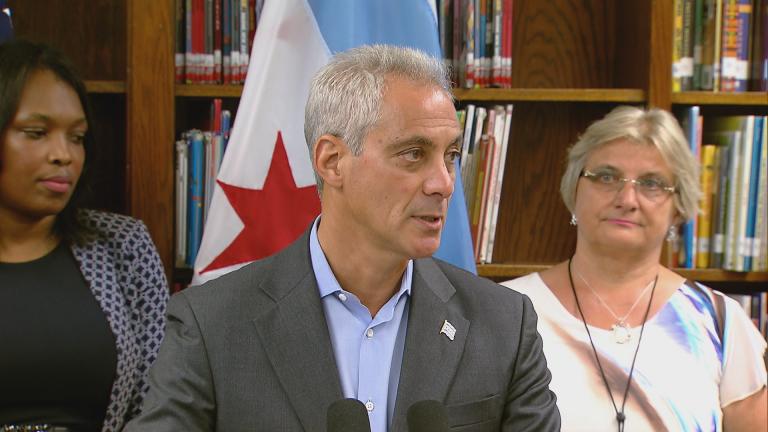 Emanuel, CPS Using Student Achievement in Fight for Funding
Aug. 22: Chicago Public Schools says its English language learners have significantly trimmed the achievement gap compared to native English speaking students – a data point Mayor Rahm Emanuel and district officials want to use in their ongoing fight for adequate funding from Springfield.
---