There were 516 motor vehicle deaths reported in Illinois during the first six months of 2017, according to the National Safety Council, marking a 4-percent increase over the same period in 2016, when there were 494 deaths. In the first half of 2015, there were 442 such fatalities in the state.
The NSC classifies a motor vehicle death as any fatal incident involving a motor vehicle on a public or private roadway. Incidents involving the deaths of pedestrians, bicyclists and motorcyclists are included in the figures.
The Itasca-based nongovernmental organization has released fatality estimates since 1921, based on its state-by-state compliations of monthly data.
Nationwide, there has been a slight decrease in such deaths. The NSC estimates there were 18,680 motor vehicle deaths in the U.S. from January to June of 2017. In 2016, there were a 18,930 during the first six months. However, year-round fatalities have been on an upward trend since 2014.
NSC President and CEO Deborah Hersman said the second half of the year is typically more deadly than the first, but not because of inclement winter weather, when fewer people are on the roads.
"There tend to be higher fatalities because you have summer months in there," Hersman said. "There are more vehicle miles traveled in the summer months, so there's more exposure: people are driving to vacations, taking long-distance trips and kids are out of school, so teen drivers may be on the road more."
One factor that could contribute to Illinois' fatality increase, says Hersman, is the lack of any law requiring motorcyclists to wear helmets. Iowa and New Hampshire are the only other states without such laws. However, both states saw decreases in motor vehicle deaths during the first half of 2017, compared to 2016 figures.
Increasing speed limits across the country is a major concern, according to Hersman.
Adults are much more likely to survive a collision when a vehicle is traveling slower than 25 mph, Hersman said, whereas the likelihood of a pedestrian or cyclist death greatly increases as the speed surpasses that rate.
"Getting the speed limits down in urban and suburban environments is very crucial – a few miles per hour really does make a difference," she said.
Hersman joins us to discuss her organization's latest data and how Illinois can make its streets safer.
---
Related stories: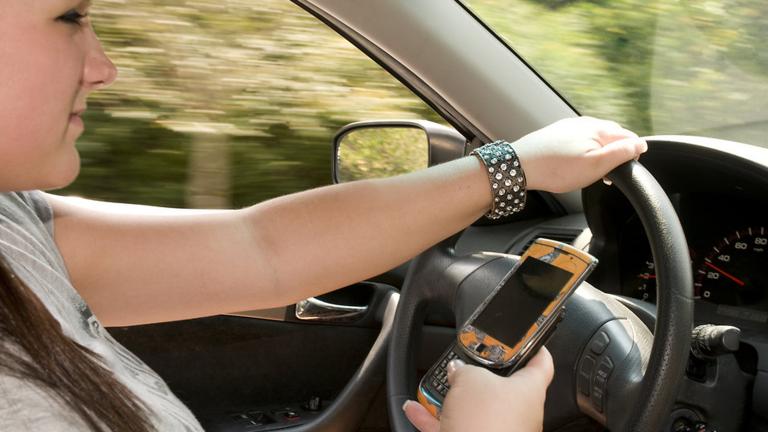 Chicago Aldermen Consider 'Textalyzer' to Curb Distracted Driving
April 26: New technology lets police investigate whether drivers were using their cell phones moments before an accident. Could it curb texting while driving?
---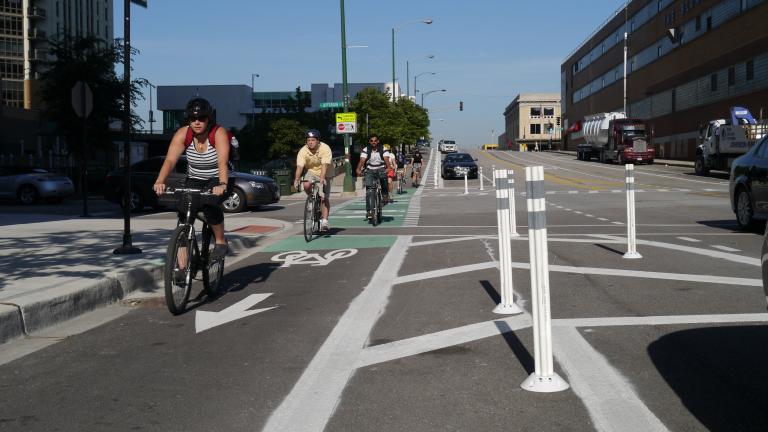 Chicago 'Dooring' Reports Saw Steep Increase in 2015, Data Shows
April 21: Crash data for 2015 released this week by the Illinois Department of Transportation shows a rise in the number of reported "doorings" in Chicago – collisions that occur when the door of a parked vehicle is opened directly in the path of an oncoming cyclist.
---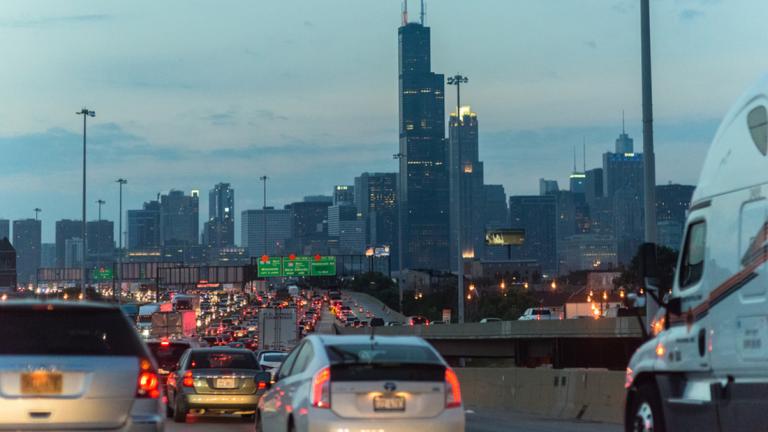 Traffic Fatalities on the Rise Despite More Car Safety Features
March 28: With fatalities from motor vehicle crashes on the rise, could driverless cars steer us toward a safer future?
---