Despite opposing Donald Trump's candidacy, a Chicago-area CEO made efforts to find common ground with the president after the election. Now he finds himself the target of racist invective after penning an op-ed denouncing Trump's defense of neo-Nazis and the so-called alt right.
Writing for CNBC's website after Trump's shifting stances on Charlottesville and a freewheeling press conference decrying violence on "both sides," GMM Nonstick Coatings founder Ravin Gandhi said, "I will not defend Trump even if the Dow hits 50,000, unemployment goes to 1 percent, and GDP grows by 7 percent. Some issues transcend economics, and I will not in good conscience support a president who seems to hate Americans who don't look like him."
After the piece was posted, Gandhi was hit with bigoted tweets, emails and even a profanity-laden voicemail.
"Get your [expletive] garbage and go back to India," the caller said. (Gandhi was born in Waukegan.) "Don't tell us about Donald Trump. Don't tell us about this country. And I can assure you you're not going to tell us which statues stand and which statues go."
"The voicemail that I posted was particularly interesting. It's like a three act play – she just goes on and on and on," Gandhi said. "When I heard it, I started to sit back and think, 'Where have we gotten in this country?'"
Caught off guard by the vitriol, Gandhi hopes that by sharing the hateful responses he's gotten he can spark meaningful conversations rather than shouting matches.
"My goal is not to be a data point for the progressive left wing – 'this guy's a political moderate and now we've won him over into our camp, screw you.' That's not what I want to use my 15 minutes for," Gandhi said. "Some of my best friends in the world are conservative Republicans. I'm a pretty progressive guy socially and pretty conservative fiscally. When we have dinner, we have conversations, we talk like friends, we have cocktails, we can argue, we can agree on compromises. Why can't Congress do that? Maybe that's why they have single-digit approval ratings."
Despite rescinding his limited support for the president, Gandhi still has an optimistic outlook. "Trump has a genius for seeing what the mob wants and responding to it," Gandhi said. If there's enough of a groundswell for true bipartisan solutions, Gandhi thinks there's a chance Trump's unorthodox approach could actually bridge the divide between the left and the right. But Gandhi's not waiting around for that change in tone to happen, writing in his op-ed that he'll be working to make Trump a one-term president.
"In this country, given our history, things like the KKK and neo-Nazis are a third rail," Gandhi said. "You just don't create a false equivalency for protesters and the hatred they're protesting."
Gandhi joins Chicago Tonight to talk about the backlash he's faced and what he hopes can come out of the experience.
---
Related stories: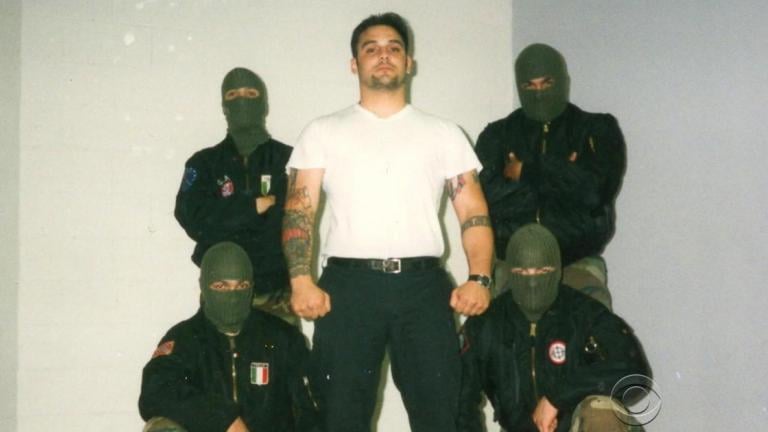 Former Neo-Nazi on White Supremacy: 'It's Terrorism'
Aug. 21: "Until the government starts to call it what it is – and that's terrorism – I'm not sure the point will fully come across as to how dangerous of a problem this is," said Christian Picciolini, a former neo-Nazi, of far-right extremism.
---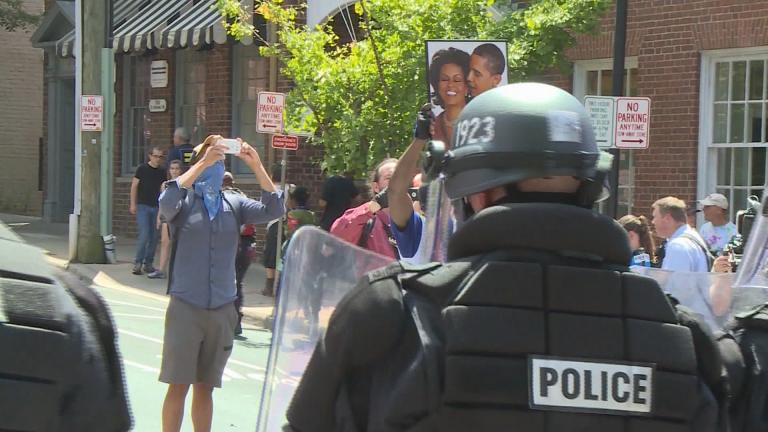 CPS Officials Hope Charlottesville Can Offer Teachable Moment
Aug. 21: In the wake of widespread protests, Chicago Public Schools officials are hoping educators can use the events of Charlottesville, Virginia, as a teaching moment when classes resume next month.
---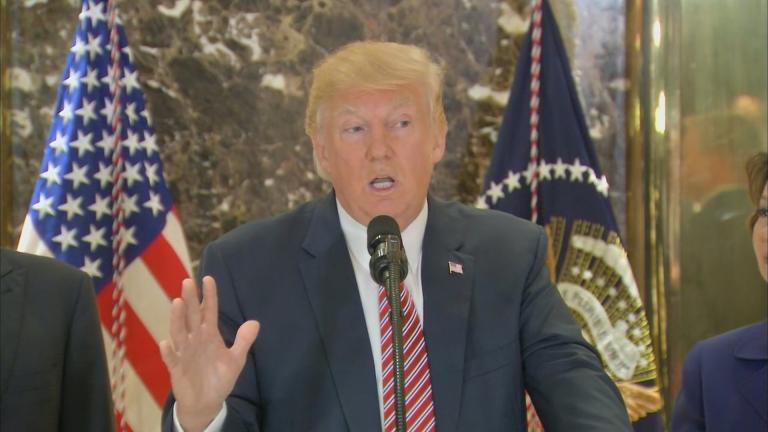 Trump's 'Both Sides' Comments Draw Harsh Local ReactionE
Aug. 16: Harsh local reaction Wednesday to President Donald Trump's comments that "both sides" are to blame for the riots in Charlottesville, Virginia.
---