A Republican legislator who was an instrumental leader of the uprising that gave Illinois its first budget in more than two years is leaving state politics, citing an increasingly political and partisan atmosphere in Springfield.
Rep. Steven Andersson, R-Geneva, says he will step down at the end of his term rather than run for re-election in 2018.
"The reality is that this place if very much leadership-driven, and leaders are driven to win. And that means that policy sometimes takes a second place to politics," Andersson said.
He corrected himself: not sometimes. "Often," he said. "Too often."
Andersson was one of a dozen Republicans who joined the General Assembly's majority Democrats to vote for a budget and income tax increase in July over the objections of Gov. Bruce Rauner.
Shortly thereafter, Andersson was deposed as House Republicans' floor leader.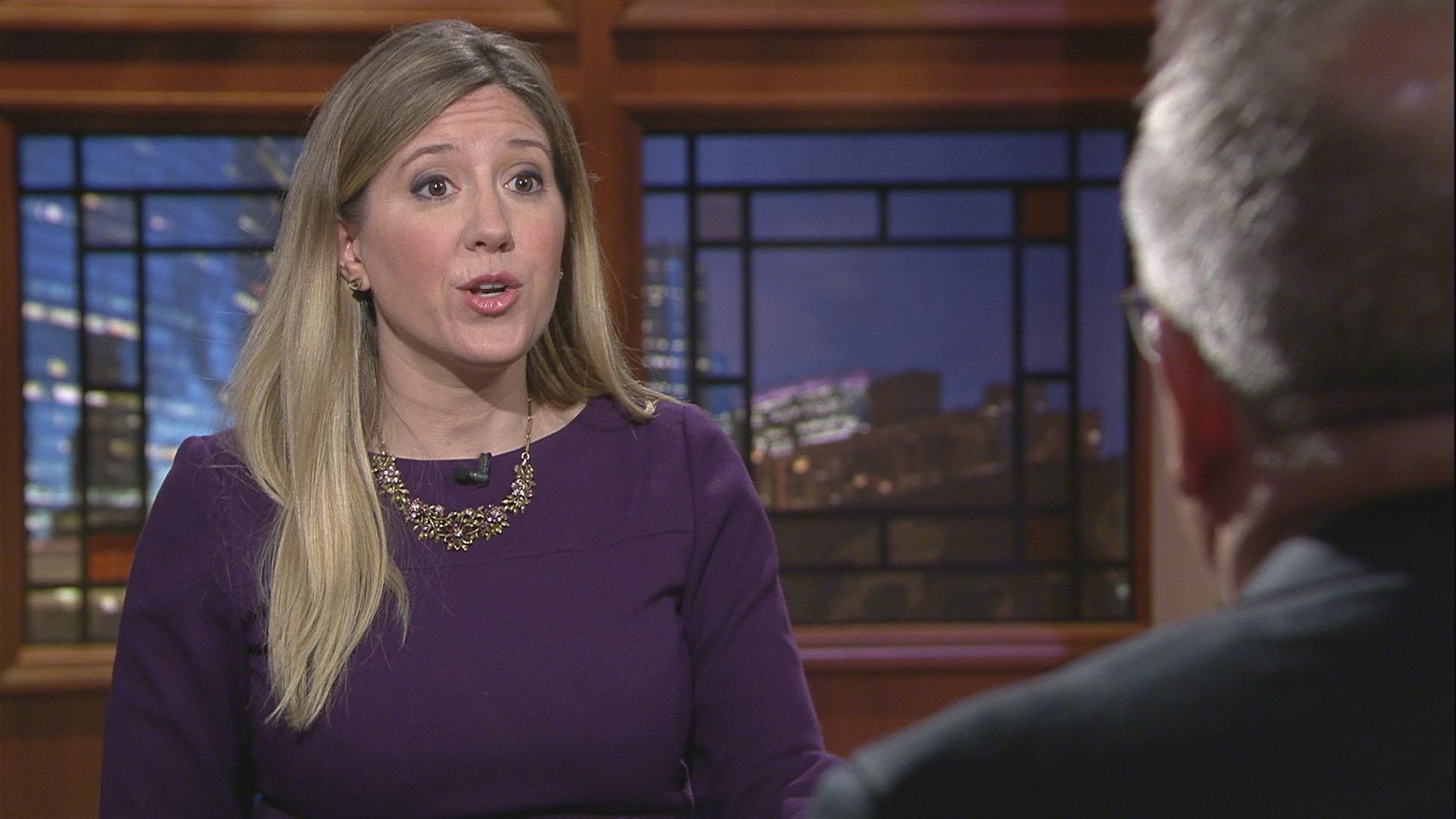 VIDEO: Amanda Vinicky interviews state Rep. Steven Andersson on July 11, days after he broke from Republican ranks in Springfield.
---
"The proudest moment here was passing that budget for me. And it was something major and it's something that I know I contributed to and made happen. I'm proud of that. But I don't have to stay here forever. I did that thing. I'm good with it. Now it's time to take a different course and a different way to serve," Andersson said Wednesday.
Andersson is the latest in a string of looming retirements and resignations, led by Senate Republican Leader Christine Radogno who announced in late June that she was stepping down early, after a failed attempt to broker a "grand bargain" compromise with Senate President John Cullerton.
Illinois scraped by from July 2015 through July 2017 without a full budget in place amid a standoff between Rauner and longtime Democratic House Speaker Michael Madigan.
Andersson describes the buildup to the budget and tax vote as a sort of minor mutiny by lawmakers on both sides of the aisle.
"It was hard, it was difficult, but I saw a miracle happen: I saw the rank and file push back on both sides of leadership. Our side was very direct and very visible, but it happened on the other side as well – more in the shadows, in the caucus, but the speaker relented and was willing to work with his caucus to allow the revenue to happen and to allow the whole thing to go forward," he said. "So there was a real change there that happened."
Despite that change, Andersson said that he made a realization: "I can use my voice better outside the chamber than inside the chamber," he said.
A longtime Democratic senator, 73-year-old Bill Haine – a Vietnam veteran and former Madison County state's attorney who has been in the Senate since 2002 – also announced his retirement on Wednesday.
Haine was diagnosed with myeloma, a rare blood cancer that affects the bones, and was absent for much of the regular 2017 legislative session. Despite his frail health, Haine traveled to Springfield twice this summer, to first cast deciding votes on the budget and tax hike votes, and then again Sunday to vote to override Rauner's amendatory veto of Senate Bill 1, a major education funding measure.
"The good Lord gives us a finite amount of time on this Earth. I believe the time has come for me to find a new adventure and for someone else to take up the challenge and honor of serving the people in the Illinois Senate," he said in a statement.
Rauner has not ruled out funding primary candidates to oppose Republicans who broke ranks.

"I tend to cross the aisle a lot, and it becomes increasingly difficult around here to function in that role."
—Rep. Steven Andersson
---
Andersson says he's not making the decision based on the possibility of a potential primary fight. Rather, he's making his decision, he said, based on playing out his future in the Illinois House as if he won next year's election.
"I consider myself a moderate Republican, which means I tend to cross the aisle a lot, and it becomes increasingly difficult around here to function in that role," he said.
Andersson is an attorney who became a state representative in 2015. 
He is scheduled to appear on "Chicago Tonight" for an interview Thursday.
Other Republicans have announced that they will resign at the end of their current terms: Rep. Bill Mitchell, R-Decatur,  Rep. Chad Hays, R-Danville, and Rep. Bob Pritchard, R-Hinckley, also voted for the budget and higher tax rate. Rep. Patti Bellock, R-Hinsdale, Rep. Barb Wheeler, R-Crystal Lake, and Sen. Tim Bivins, R-Dixon, did not support either the spending plan or tax hike, but are likewise not running for re-election. 
Democrats are stepping down too, including longtime Rep. Elaine Nekritz, D-Buffalo Grove, and Cynthia Soto, D-Chicago, recently announced that they'll be done at the end of their two-year terms; Rep. Emily McAsey stepped down mid-term in June.
Follow Amanda Vinicky on Twitter: @AmandaVinicky
This story was originally published on Aug. 16.
---
More Springfield news:
Education Funding Unresolved as Illinois House Returns for Vote
Aug. 15: As Gov. Bruce Rauner's supporters rally Wednesday for "Governor's Day" at the Illinois State Fair, representatives will be returning to the capitol to take an ax to his vision for education funding.
---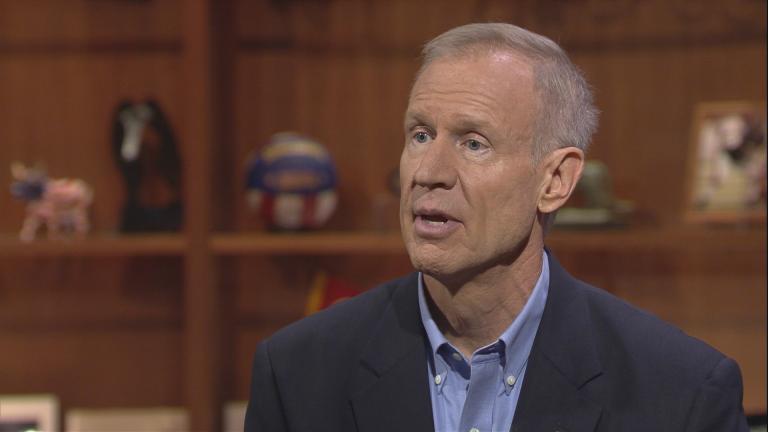 Gov. Rauner: 'Let's Compromise' on School Funding
Aug. 14: A day after the Illinois Senate killed his vision for a new method of funding Illinois schools, Gov. Bruce Rauner kept up hopes that legislators will come around to his way of thinking.
---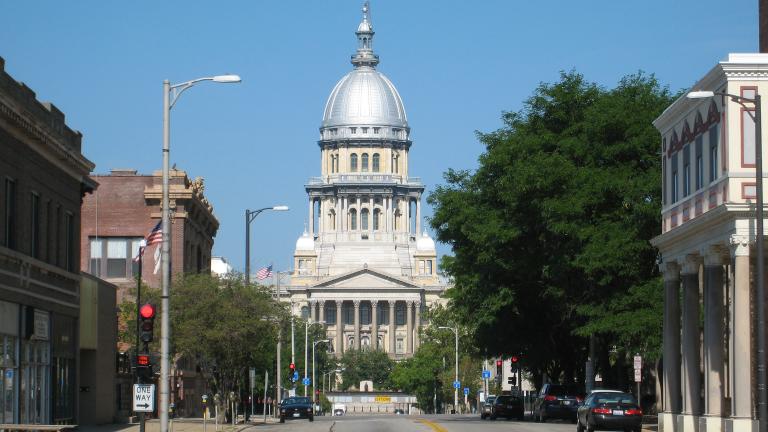 Rauner Loses School Funding Fight in Senate; Battle Moves to Illinois House
Aug. 13: Governor Bruce Rauner's attempt to put his stamp on school funding met its demise Sunday, when a single Republican senator joined with the chamber's 37 Democrats to reject Rauner's rewrite of a significant school funding measure.
---