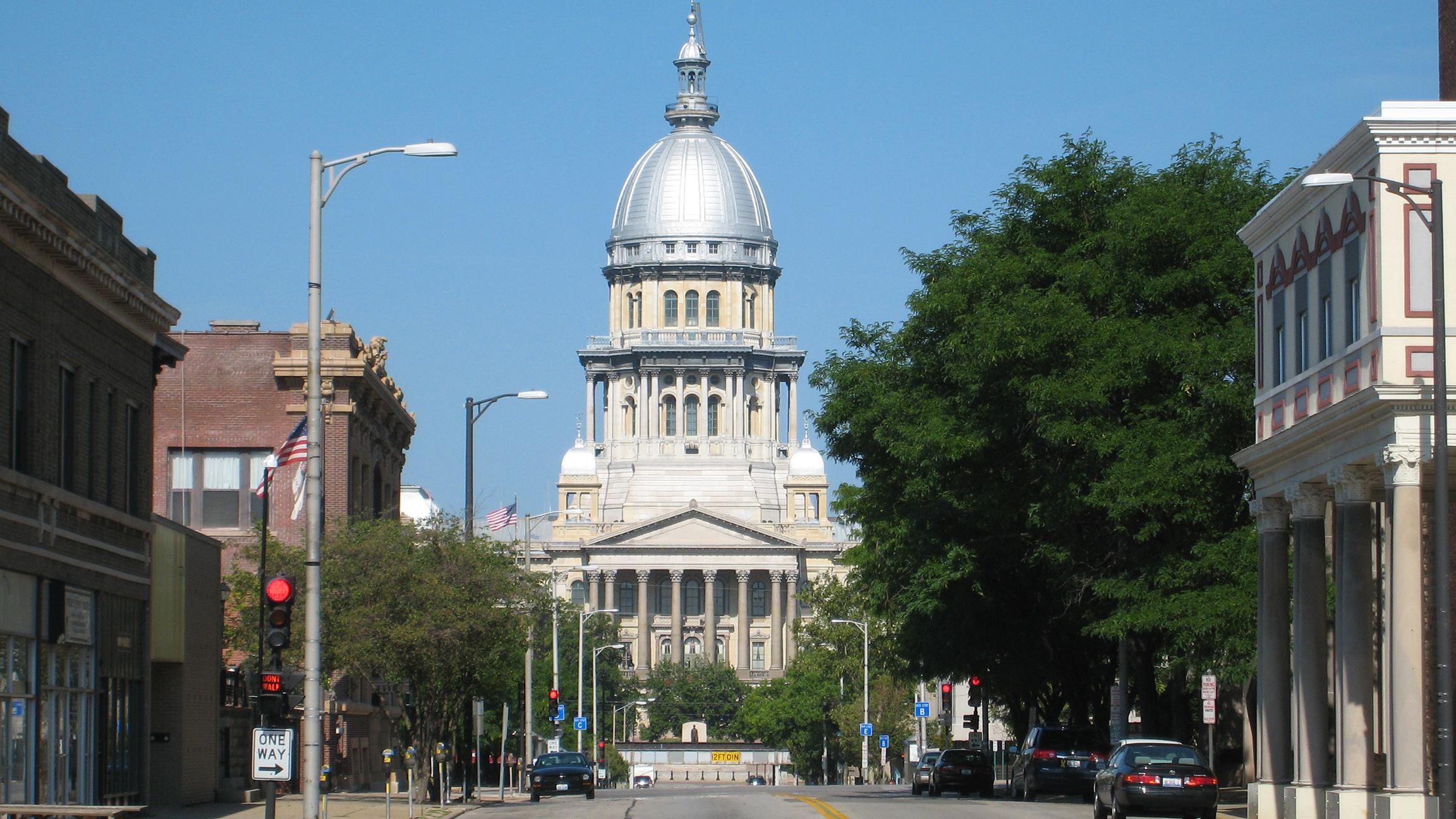 (Éovart Caçeir at English Wikipedia)
Gov. Bruce Rauner's attempt to put his stamp on school funding met its demise Sunday, when a single Republican senator joined with the chamber's 37 Democrats to reject Rauner's rewrite of a significant school funding measure.
"Our students, parents, teachers and taxpayers have waited too long for a needed overhaul of how the state funds public schools. With this bipartisan vote, the Senate moved our state one step closer to getting rid of the worst funding system in the nation," Senate President John Cullerton said in a statement.
Rauner has termed the measure a bailout for Chicago Public Schools, and during a press conference Sunday he publicly called on senators to accept his language instead as CPS has acted like a "patronage operation" instead of an "education institution."
School administrators, teachers and parents statewide are keeping a close watch over the legislature's actions. Summer break is reaching a close, but already last week the state missed sending districts their first infusion of state aid.
Illinois public schools won't see the majority of their money from the state until a law passes that overhauls how the state decides how much each district receives, because Democrats included a line in the budget that requires an "evidence-based" formula be used to distribute money to schools.
Senate Bill 1 is currently the only legislation that would meet that criteria, but its fate remains uncertain.
The measure will die if the House doesn't also override Rauner's amendatory veto. But while Senate Democrats' supermajority means they have enough votes to override a gubernatorial veto in that chamber, at least four Republicans would need to join with Democrats for the same to happen in the House.
Representatives will return to the capitol Wednesday for a vote – the same day Rauner and the Illinois Republican Party have long been scheduled to have their annual state fair rally.
"Chicago Tonight" will have an exclusive interview with Rauner on Monday night.
The administration on Saturday released numbers just compiled by the Illinois State Board of Education that show CPS would lose more than $463 million under Rauner's version compared with the one approved by the legislature. Funding that would have gone to CPS under the legislature's measure would be spread out to other district's under Rauner's plan, which means most schools, first and foremost Elgin, Rockford, Plainfield, Waukegan and Oswego, would see their funding increase. 
CPS would, however, get $221 million for teacher pensions under a provision of Rauner's plan; in total, Rauner says that would give CPS $47 million more than it received last year. But Democrats say a separate law, which could further burden the state budget and throw it out of balance, would need to pass in order for CPS to capture that $221 million.
In other action, the Senate on Sunday overwhelmingly approved legislation (House Bill 162) that will reestablish an updated version of the Economic Development for a Growing Economy, or EDGE, tax credit, after lawmakers allowed the state's major incentive tool for recruiting businesses to expire several months ago.
Senators also adopted a non-binding resolution (Senate Resolution 794) in response to the white nationalist rally in Charlottesville, Virginia, that calls on police to recognize neo-Nazi groups as terrorist organizations and to "pursue the criminal elements of these domestic terrorist organizations in the same manner and with the same fervor used to protect the United States from other manifestations of terrorism."
Follow Amanda Vinicky on Twitter: @AmandaVinicky 
---
Related stories: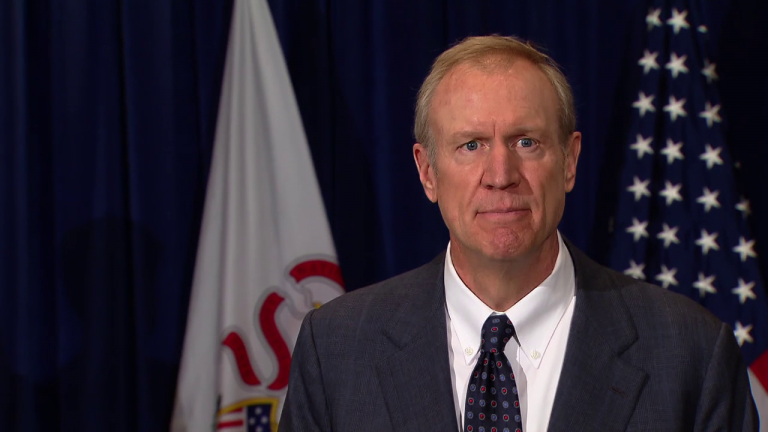 Gov. Bruce Rauner to Appear Monday on 'Chicago Tonight'
Aug. 11: The governor's sit-down with WTTW will come a day after the Illinois Senate is scheduled to vote on his amendatory veto of Senate Bill 1—a plan that rewrites how Illinois decides how to divvy up state funding for schools.
---
CPS Counting on City, State Funding in Fiscal Year 2018 Budget
Aug. 11: Chicago Public Schools on Friday finally issued the framework of its operating budget for the 2017-18 school year, but the source of some of its revenue remains unclear.
---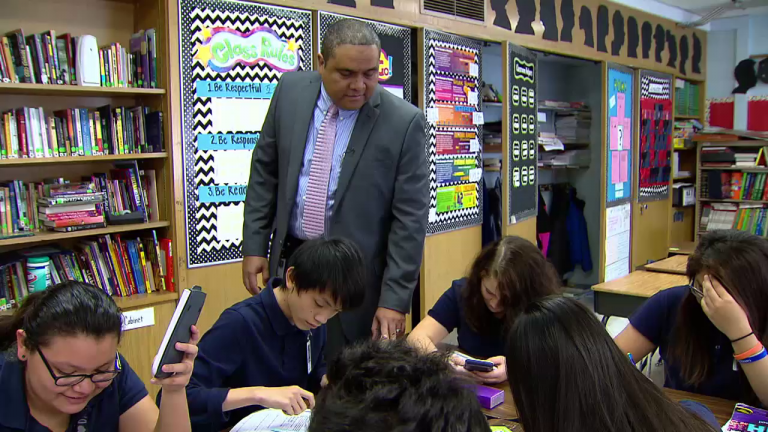 State Skipping Funding for Schools
Aug. 9: School superintendents weigh in on the education battle in Springfield.
---