A day after the Illinois Senate killed his vision for a new method of funding Illinois schools, Gov. Bruce Rauner kept up hopes that legislators will come around to his way of thinking.
But Rauner, a Republican, also said that he's open to a new solution and that there is no one element of his plan that must be included for him to sign on to a deal.
"We're on the verge of a very exciting transformation for education," Rauner said in an exclusive interview with "Chicago Tonight" on Monday. "Any element of my amendatory veto, I'm open to changing. Let's compromise. Let's find a solution. Let's do it together. Let's do what's fair for our kids, especially our low-income kids, so they're all treated the same."
Rauner had earlier issued a public call for the General Assembly's four top leaders to negotiate a compromise, via a  press release that said: "We are calling on the four legislative leaders to meet as quickly as possible on school funding reform. We are hopeful that Speaker Madigan and President Cullerton share our sense of urgency to reach resolution. Families and educators across the state are heading back to school. We owe it to them to adopt a funding formula that is fair and equitable to all, and we owe them the assurance that their schools will open and stay open for the remainder of the school year."
But while those high-level meetings are apparently ongoing, Rauner has not been a part of them. As the state's chief executive, Rauner's signature would be needed on a deal, but he expressed no interest in participating.
"I'm talking with them virtually every day, encouraging them," he said. "I've talked to members of both sides of the aisle in the General Assembly. I've talked to President Cullerton, I've talked to Cardinal (Blase) Cupich."
Cupich has reportedly been involved in an effort supported by Rauner that would create a state-run private school scholarship pool, which would be donations of individuals and businesses receiving a tax credit in exchange.
Some Illinois schools are set to open in a matter of days, but they won't receive their major payments from the state until a new funding formula becomes law.
That funding is in limbo as a largely partisan fight continues in Springfield.
Rauner used his amendatory veto power to rewrite the measure that Democrats approved this spring, but Democrats and a lone Republican, Sen. Sam McCann of Plainview (who is reportedly considering a primary run against Rauner) on Sunday overrode those changes.
The Illinois House now has 15 days to do the same, or the entire measure dies. At least four Republicans would need to join with Democrats in order to reach the supermajority needed for an override.
Representatives will be in session Wednesday.
While a dozen Republicans bucked Rauner by helping Democrats to pass a budget and accompanying income tax increase last month, it's unclear whether there will be a similar splinter when it comes to the battle over education.
While there is widespread agreement that Illinois needs to do more to support districts that lack the local property wealth to properly support student learning, there's a dispute over how to go about achieving equity.
While Rauner supports sending more money to schools, the governor says that budget is out of balance.
"Our budget is broken, it's not balanced," he said.
However, Rauner did not identify a single cut that he would make to state spending.
"I could now, now is not the time to do it," he said on "Chicago Tonight."
Shortly after that budget battle, Rauner made major changes to his staff, dismissing Chief of Staff Rich Goldberg and replacing him with Kristina Rasmussen, who had been serving as the president of the Illinois Policy Institute, a think tank that supports limited government.
The change has been described by political insiders and media as Rauner making an ideological shift to the right.
Rauner says that's incorrect.
"I have my views and my beliefs very strongly. Those other organization don't really matter. They're entitled to their views, that's terrific. I changed my chief of staff – this is my third chief of staff in two-and-a-half years. It's a very difficult jobs, it's a burnout job. It's 24-7," he said. "The battle to change Illinois and get us a better future is very stressful. It's very difficult. Sometimes you need to bring in fresh leadership, new ideas, a dynamism and a high energy. I got a high energy level – I work 24/7 because I love Illinois, and I've lsot probably close to 20 pounds just because it's, so, it's challenging." 
Follow Amanda Vinicky on Twitter: @AmandaVinicky 
---
Related stories: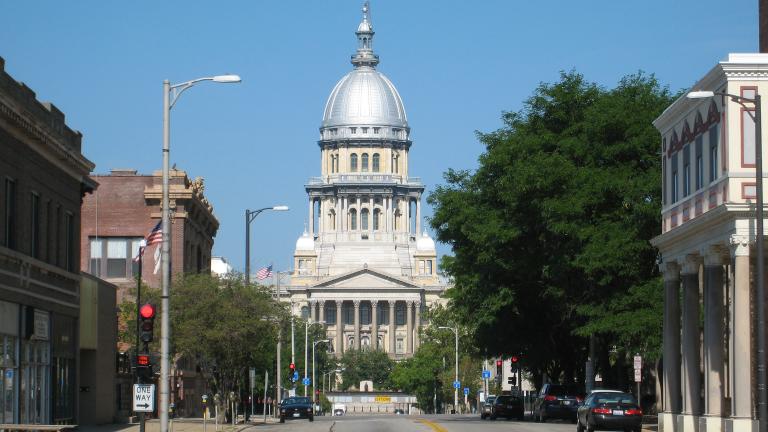 Rauner Loses School Funding Fight in Senate; Battle Moves to Illinois House
Aug. 13: Governor Bruce Rauner's attempt to put his stamp on school funding met its demise Sunday, when a single Republican senator joined with the chamber's 37 Democrats to reject Rauner's rewrite of a significant school funding measure.
---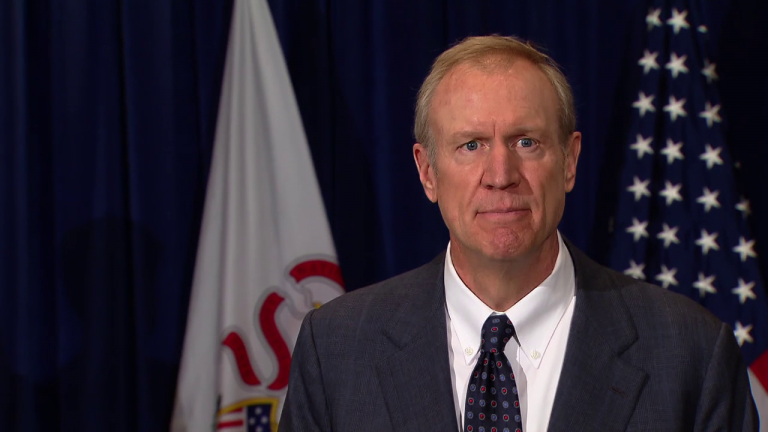 Gov. Bruce Rauner to Appear Monday on 'Chicago Tonight'
Aug. 11: The governor's sit-down with WTTW will come a day after the Illinois Senate is scheduled to vote on his amendatory veto of Senate Bill 1—a plan that rewrites how Illinois decides how to divvy up state funding for schools.
---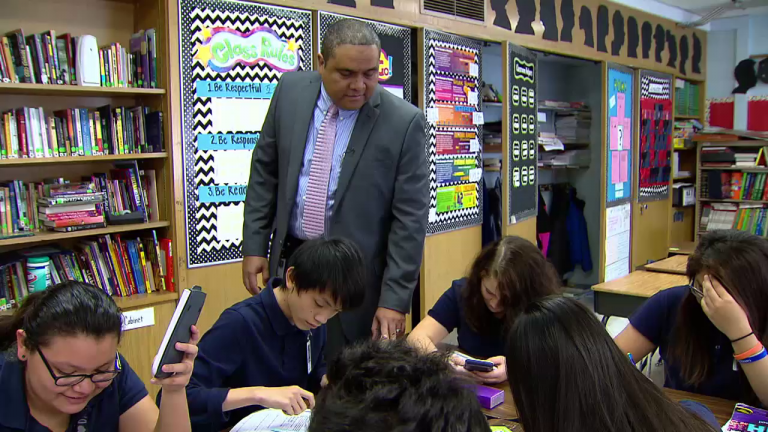 State Skipping Funding for Schools
Aug. 9: School superintendents weigh in on the education battle in Springfield.
---