As Illinois drifts closer to a financial abyss, the instigator of a failed bipartisan "grand bargain" compromise – Illinois Senate Minority Leader Christine Radogno – announced she will step down Saturday. 
"I have done everything I can do to resolve the state's budget crisis. I will continue to do so for the coming days," Radogno said in a statement. "But if the solution will not come on my watch, I hope and pray that the governor, other legislative leaders, Democrats and Republicans in the Senate and House can find a path to solve the state's problems."
July 1 will also be when Illinois enters its third year without a budget, should lawmakers fail to reach a deal on Radogno's last day as a state lawmaker.
A showdown is expected as House Democrats on Thursday afternoon introduced a new revenue plan (Senate Bill 9) that increases the individual income tax from 3.75 percent to 5 percent. That matches a tax package previously approved this spring by Democrats in the Senate, though the House version removes fees on satellite and streaming video services while closing corporate tax breaks.
Republicans offered no immediate comment on the proposal.
Key votes are scheduled for Friday morning on a $36.5 billion spending plan (Senate Bill 6) backed by House Democrats which gives increases to elementary and high school education, and props up social services, but which cuts funding for state agencies and higher education by 5 percent.
Under the House plan, the new tax plan would be effective starting July 1, whereas the Senate version would hike taxes retroactively to January. 
In the event it fails, a series of new bills that would separately fund segments of state government – say, the lottery, transportation projects or the public health department – are in position. State Rep. Greg Harris, D-Chicago, described them as "backups."
However, Senate President John Cullerton has repeatedly said no to a stopgap. The Senate, with only Democratic votes, passed a budget before the General Assembly's regular May 31 deadline.
The politics and votes ahead are tricky.
Longtime Democratic House Speaker Michael Madigan has said any new revenue must pass "jointly."
However, Republicans say they will not vote for higher taxes unless Democrats join them in passing Gov. Bruce Rauner's plan for making the state more competitive.
Democrats, who control the General Assembly, say Rauner's ideas will prop up corporations and the wealthy at the expense of unions and the middle class.
Illinois' legislative leaders have been meeting this week, though Rauner has notably not been a part of their talks.
Madigan said that "ideas" were "exchanged" at Thursday morning's meeting, but gave no indication of a resolution.
He says Democrats have gone as far as they will on Rauner's calls for creating an easier path to local government consolidation, but that negotiations are ongoing as to how a local property tax freeze would work and whether Democrats will agree to Republicans' wishes to reduce the fees doctors are paid when treating a patient on workers' compensation.
"I think I've moved considerably to engage on all of these issues and I will continue to engage in all of these issues. I don't see that I'm being unreasonable. I'm here. I'm proposing a vote for things that I don't believe in," Madigan said.
Democrats fear that Radogno's departure will be a blow to a path toward a compromise. 
She dismissed speculation that she's ending her tenure because her bipartisan negotiations with Cullerton collapsed (Democrats in May ended up passing a budget, tax hike and series of measures without any GOP support).
"I feel strongly that the governor has the right agenda but it's not that easy getting there," Radogno said. "The critical, critical nature of doing this and we have to put aside personalities. We have to prioritize what we want. Nobody gets 100 percent but you know, what do you absolutely want to have? When you negotiate, you have to understand and get in the skin of the person you're talking to."
Radogno, whose 41st District office is located in Lemont, has served in the Illinois Senate since 1997 and as Illinois Senate Minority Leader since 1999.
At a Thursday press conference, Radogno said she planned to resign for months, thinking she'd end her tenure earlier this year if the passage of a "grand bargain" budget package went through, which it didn't.
Then she assumed it would be May 31 – the end of the General Assembly's spring session – until the current special session was called by Rauner.
"I thought the next natural break is the end of the fiscal year," Radogno said. "The end of the fiscal year is here and I'm not sure that there's another natural break coming anytime soon."
The legislative leader became emotional when discussing her daughter Lisa, who passed away in June 2014, a month after being struck by a car in Washington, D.C.
"It did give me the perspective that nothing is forever," Radogno said while fighting back tears. "And I don't want to be squandering my life with my husband and my grandkids and my other daughters."
Radogno said there would be ongoing discussions to find her replacement later Thursday and in upcoming days.
Radogno is the first female leader of a political party in Illinois legislative history.
Rauner has warned that he will keep legislators in session if they do not reach a deal by Friday – something that is a very real possibility despite the pitfalls that could befall the state.
"Anyone who thinks that June 30 at midnight is not a real deadline is just insane," Democratic Comptroller Susana Mendoza said. "I'm being as crystal clear as possible: If we don't have a budget deal in place by midnight on June 30, it is almost a guaranteed certainty because the credit rating agencies have already said as much. They will downgrade us into junk bond territory, and then good luck trying to climb out of that. I mean, people need to understand: this is really happening."
Follow us on Twitter: @AmandaVinicky  | @EvanRGarcia
---
Related stories: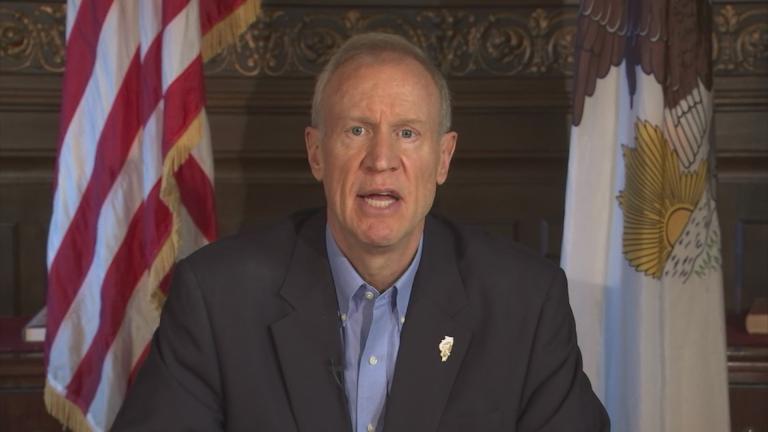 Rauner Threatens to Prolong Special Session If There's No Budget by Friday
June 28: In a statement released Wednesday, Gov. Bruce Rauner said he would prolong the special legislative session "if the legislature fails to send a balanced budget package to my desk by Friday."
---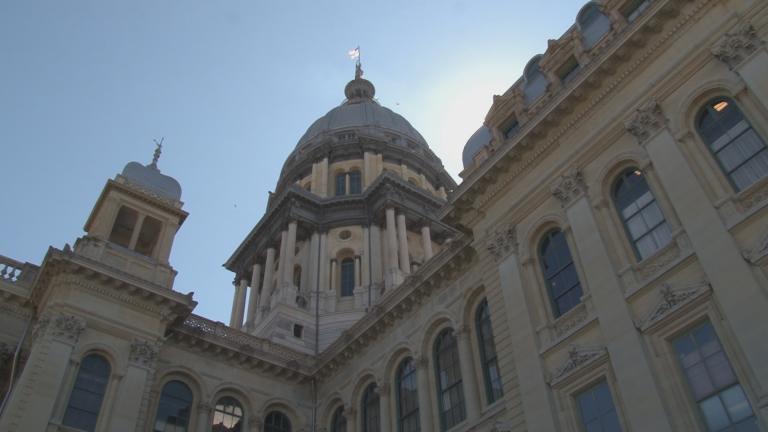 Illinois House Democrats Propose Own Budget Plan
June 27: Budget negotiations are ongoing in Springfield, with Friday's deadline edging ever closer.
---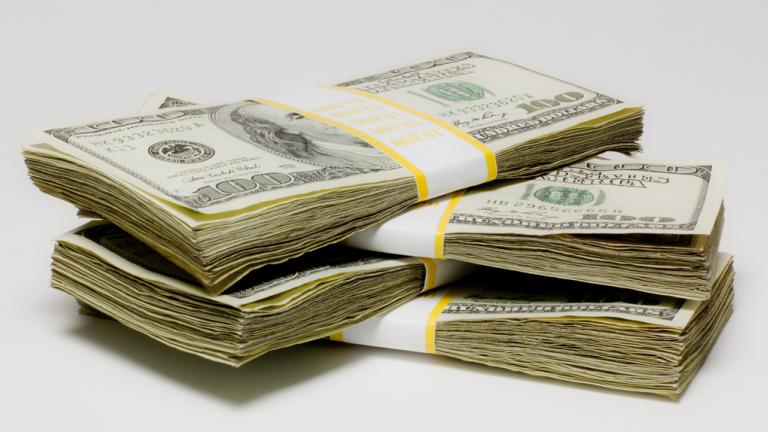 What if a State Budget Doesn't Pass?
June 26: Illinois lawmakers were in special session Monday—and all weekend—attempting to hash out a budget deal. But what if they don't get it done before Friday?
---