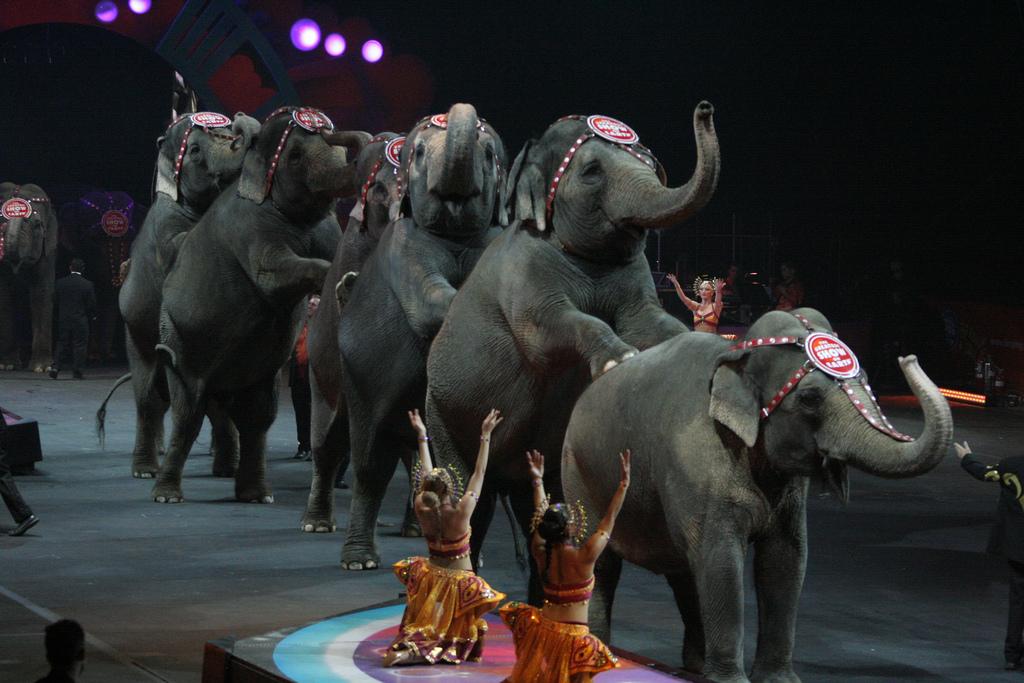 (Nazim Uddin / Flickr)
Illinois will become the first state to ban the use of elephants in circuses and other traveling exhibitions, putting an official end to a practice that animal rights activists have been protesting for decades.
On Friday, Gov. Bruce Rauner signed into law a bill sponsored by state Sen. Linda Holmes that prohibits the use of elephants in any traveling animal acts. The law does not ban elephants in zoos or other non-traveling institutions that ensure adequate conditions for the animals.
The law will take effect Jan. 1, 2018.
"For too long, elephants used in circuses have endured cruel training, constant confinement and deprivation of all that is natural to them," said Marc Ayers, Illinois state director for the Humane Society of the United States, in a statement. "The public has come to see that these animals are victims, not willing performers. Illinois has taken a monumental step in ending this outdated form of entertainment, and we urge other cities and states to follow suit."
Ayers said Illinois is the first state to enact a law banning the use of a performing wild animal. Similar bills have been proposed in New York and New Jersey, and 125 cities or other jurisdictions have enacted some form of restrictions on the use of wild animals in circuses, Ayers said. None of them are in Illinois.
Public support for the use of elephants and other wild animals in performances has been declining for at least 20 years, Ayers said. "The public is fed up with the type of abuse that goes on not only in front of the public eye but behind the scenes," he said.
Declining public support prompted circus giant Ringling Bros. and Barnum & Bailey to announce in 2015 that it would stop using elephants in its world-famous shows. After removing elephants, Ringling Bros. already falling ticket sales declined even further. The company closed for good this year.
The bill sponsored by Holmes, D-Aurora, passed 55-0 in the Senate and 91-14 in the House. All of the no votes were cast by Republicans.
State Rep. Barbara Wheeler, R-Crystal Lake, said she voted against the bill because the demand for performing elephants has already dwindled.
"I think we need less government in business decisions," she said. "If there's not a market for elephants, then you have businesses making decisions that they are no longer going to use elephants."
State Rep. Tom Morrison, R-Palatine, also voted against the bill.
"A concern of mine was, where does it end?" Morrison said, adding that he does not want to see other animals banned from circuses. "I think these sorts of exhibitions, there is value in them – without defending every circus that's out there."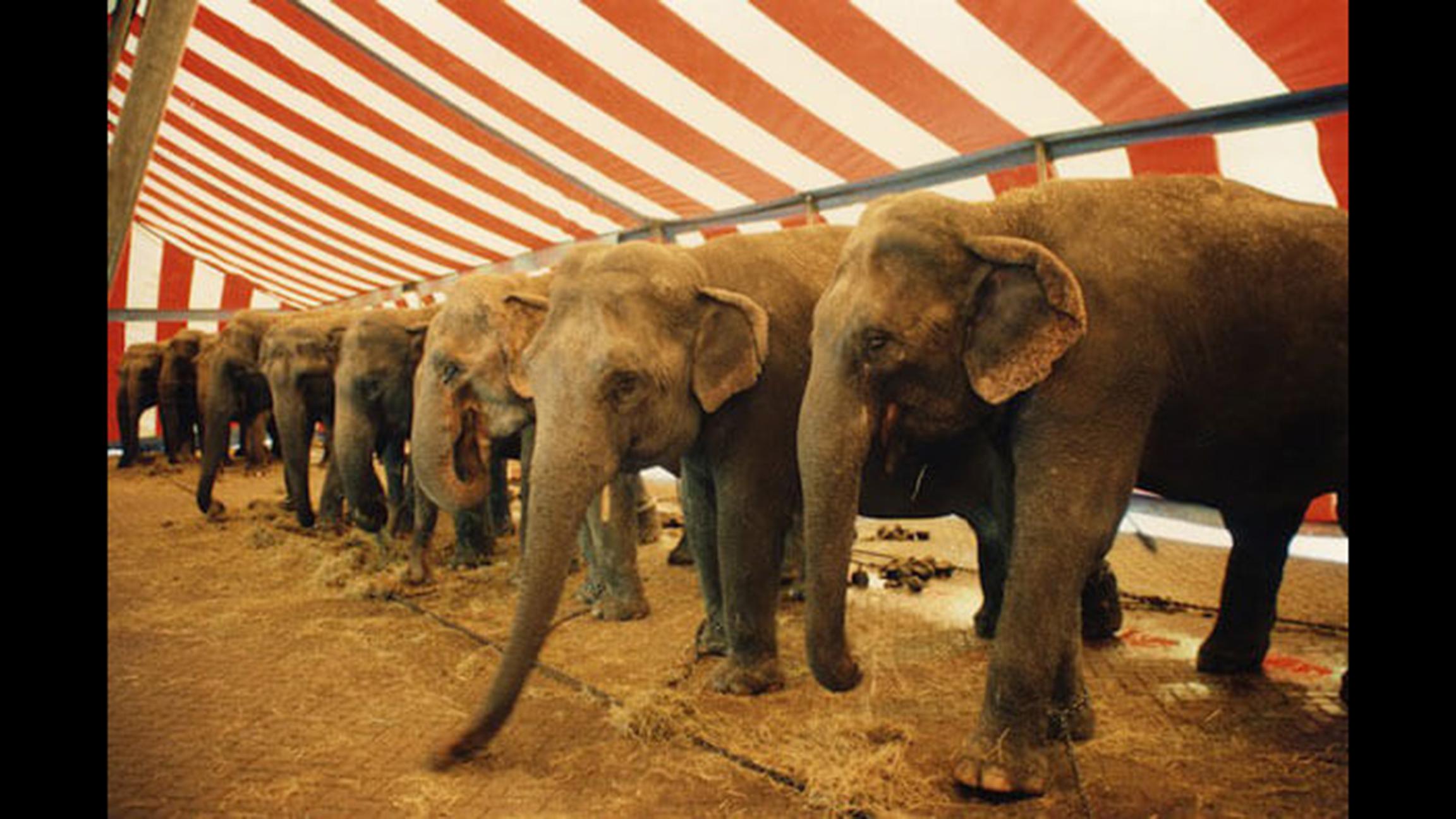 The USDA has cited elephant exhibitors that perform in Illinois for violations of the federal Animal Welfare Act. (Courtesy of PETA)
Many elephant exhibitors that perform in Illinois have a track record of federal Animal Welfare Act violations and dangerous incidents, according to records from the U.S. Department of Agriculture.
In October 2011, the USDA cited Carson & Barnes Circus for "many instances" of leaving elephants unattended while they were giving rides to the public in Troy, Illinois.
People for the Ethical Treatment of Animals, or PETA, has called elephant rides "archaic and cruel," and said that elephants must be emotionally and mentally broken before people can climb onto their backs. 
Carden Circus International, which supplies elephants for many of the circuses run by Illinois Shrine temples, has been cited for unsafe handling and failure to provide veterinary care to injured or disabled elephants, according to USDA records. Elephants used by Shrine circuses have killed and injured people, according to the Humane Society.
Some Illinois Shrine temples have stopped using wild animals for performances. The Tebala Shriners in Rockford canceled its circus in 2016, and the Medinah Shriners in Addison have not organized a circus since 2010, according to the Humane Society.
The Ainad Shriners of Southern Illinois used elephants in its annual series of circuses in June, as it has for decades, said Mark Maxwell, the group's administrator. 
The circus has been the group's biggest fundraising event for 50 years, Maxwell said, with a portion of revenue coming from elephant rides.
He said the circus will continue but that the law will likely cut into its revenue, which helps suport the group's charity, Shriners Hospitals for Children.
"We are saddened by it because now famillies and kids that come to the circus and previously had the opportunity to ride on elephants aren't going to get that exposure and that experience in their lifetime," Maxwell said, "unless they go to another state."
Maxwell said a last-minute effort to seek exemptions or waivers from the law for fraternal organizations was unsuccessful because of the bipartisan and widespread support for the bill. 
Despite the drop-off in performing elephants, there are about 50 elephants still being used in traveling shows across the U.S., according to PETA. The organization has documented instances of circus trainers striking elephants with bull hooks, a tool with a pointed metal tip and hook.
Holmes, who proposed the bill after being approached by the Humane Society, said that even as a child, she took issue with the use of animals for entertainment.
"It just doesn't seem – you're taking them out of their natural setting," she said. "You're making them do things that they don't naturally do."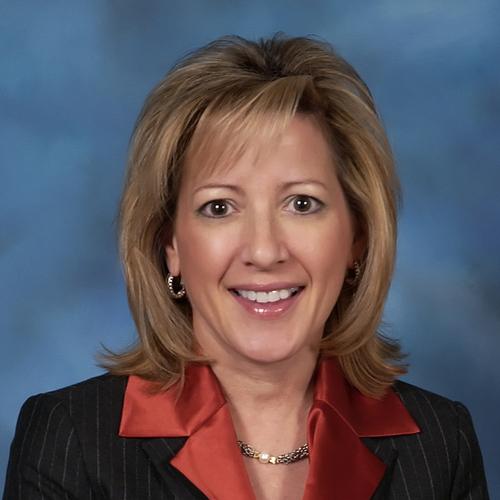 State Sen. Linda Holmes (Courtesy of Votesmart.org) Before becoming a legislator, Holmes worked as a docent at Brookfield Zoo, where she spent time around elephants. Holmes said she was also uncomfortable with the confinement of animals in zoos until she learned about the role of zoos in species survival plans and other conservation efforts around the world.
"Our elephants are endangered species," Holmes said, referring to the significant population decline of elephants in Asia and Africa over the past 60 to 75 years. "I think it is incumbent upon us to do what we can here to offer some protections."
Currently, there are no elephants at zoos in Illinois, said Ayers, of the Humane Society. 
Less than a week after Holmes' bill was sent to Rauner in June, Emmy-award winning actress and Illinois native Jane Lynch sent the governor a letter urging him to sign the bill.
"Elephants are majestic, gentle giants with complex needs," said Lynch, best known for her role as Sue Sylvester on the TV series "Glee," in the letter. "Those used in circuses and traveling shows are deprived of everything that is natural to them such as the ability to roam and form tight matriarchal family groups. Instead, they are kept in chains, transported across the country in crowded, poorly ventilated trucks and trailers, with every expression of natural behavior met with intimidation and, as ample evidence has shown, physical abuse."
Ayers said animal rights activists and some legislators wanted the bill to include all wild animals used in circuses and other performances, such as lions, tigers, monkeys and camels.
"That's certainly the direction that the general public wants to take it," he said. "We're going to have to look at that going forward."
Contact Alex Ruppenthal: @arupp | [email protected] | (773) 509-5623
---
Related stories: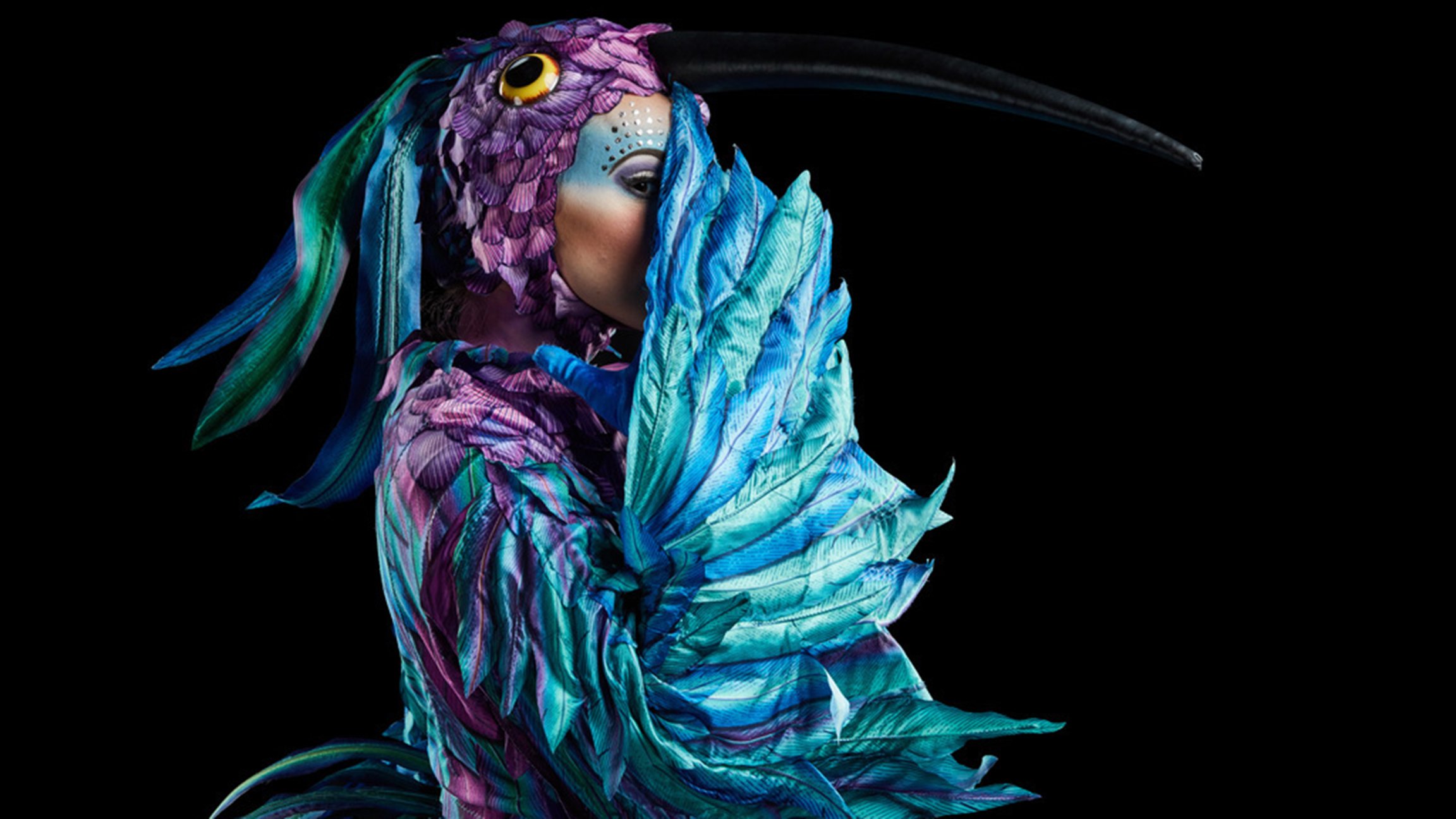 Meet the Athletic Artists Behind Cirque du Soleil's 'Luzia'
July 20: The French Canadian circus rolled into town this week, and Chicago Tonight got a backstage pass to meet the performers.
---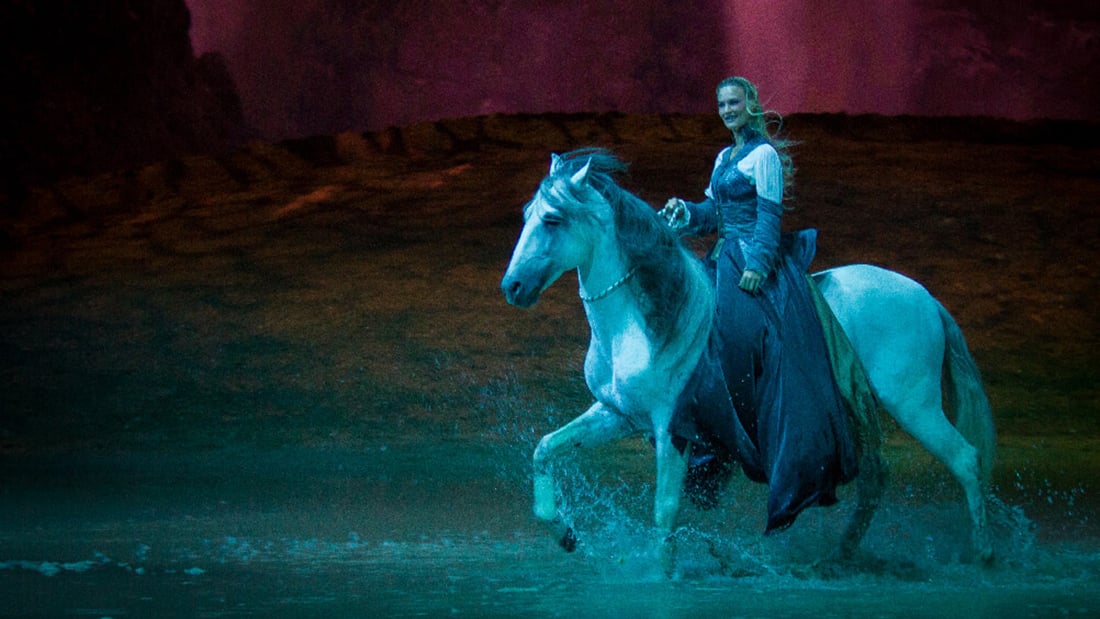 Cavalia's Epic 'Odysseo' Gallops onto Chicago's Lakefront
April 6: A big show is brewing under the big top, with a cast and crew of more than 200 – plus 65 horses. We go behind the scenes of "Odysseo."
---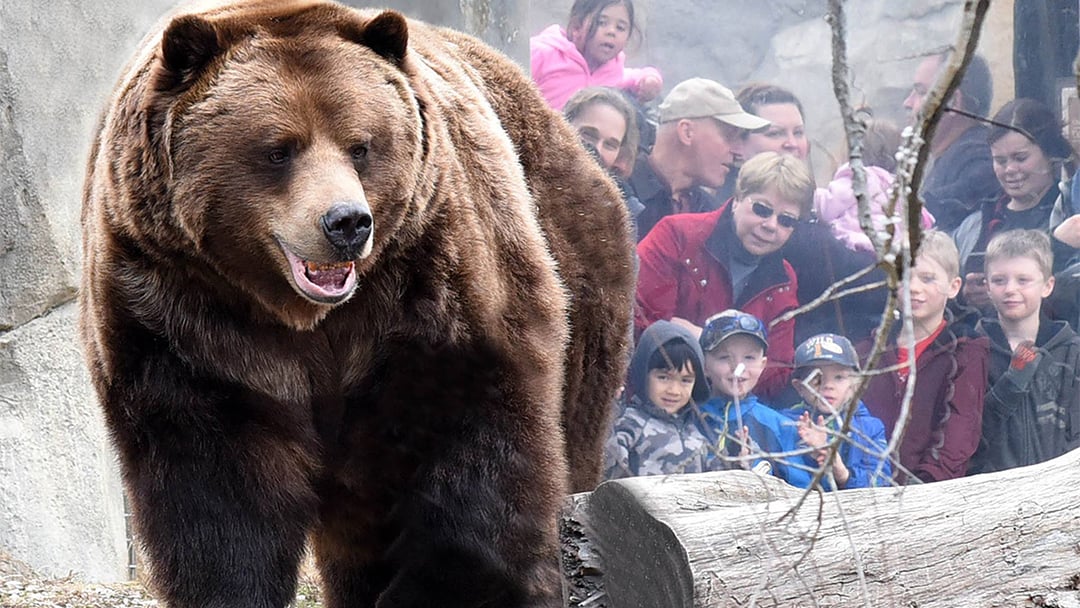 Brookfield Zoo Addresses Ethics of Animal Captivity
March 28: The ethical debate over zoos – and whether animals belong in them – has resurfaced over the past year, and now Brookfield Zoo is joining the discussion.
---