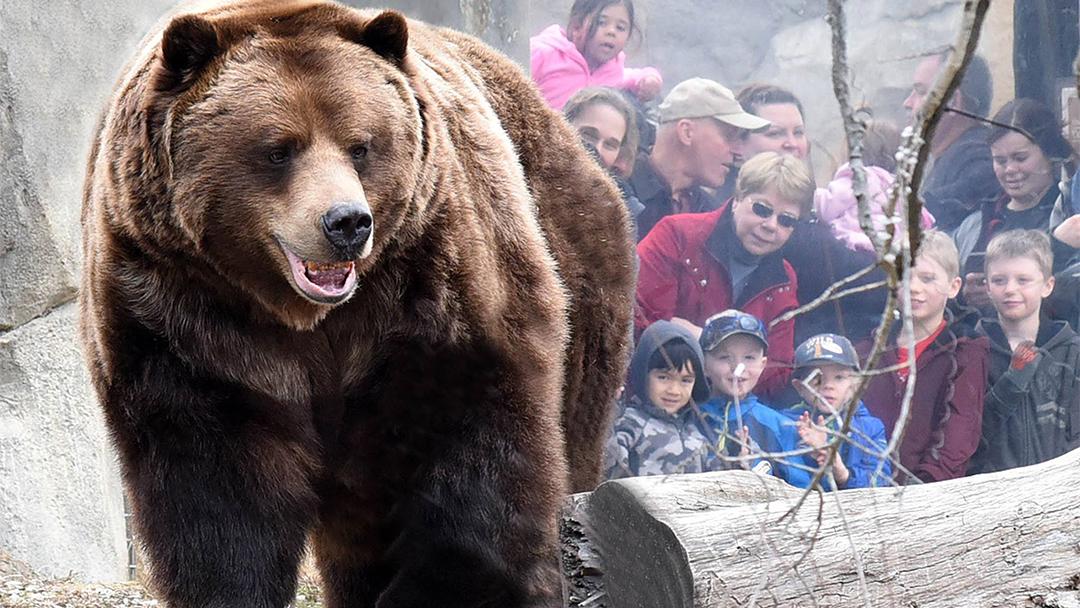 (Brookfield Zoo / Chicago Zoological Society)
The ethical debate over zoos – and whether animals belong in them – has resurfaced over the past year, and now Brookfield Zoo is joining the discussion. 
Lance Miller, the head of Brookfield Zoo's animal welfare division, recently addressed concerns expressed by visitors to the zoo over exhibit sizes and whether they are big enough for the animals they house.
The comments were submitted via surveys the zoo asks guests to complete.
"We have noticed from your feedback that you have some concerns about 'zoo exhibits being large enough' for certain animals both here at Brookfield Zoo and other zoos and aquariums," Miller wrote in a blog post dated March 13 on the website of the Chicago Zoological Society, which operates Brookfield Zoo. "The staff at Brookfield Zoo share your concern about wildlife and we have the science to help answer that question."
The debate over animal captivity was revitalized last May when a 17-year-old gorilla, Harambe, was shot to death at the Cincinnati Zoo after a 3-month old boy fell into his enclosure. The incident prompted discussion in newspapers, on talk radio and in other forums about the role of zoos and whether they provide a happy home for animals.
Even before Harambe's death, growing public concern about the treatment of animals in captivity led SeaWorld last year to discontinue captive breeding of killer whales. Additionally, Ringling Bros. in 2016 ended a 145-year tradition of using elephants in its circus performances.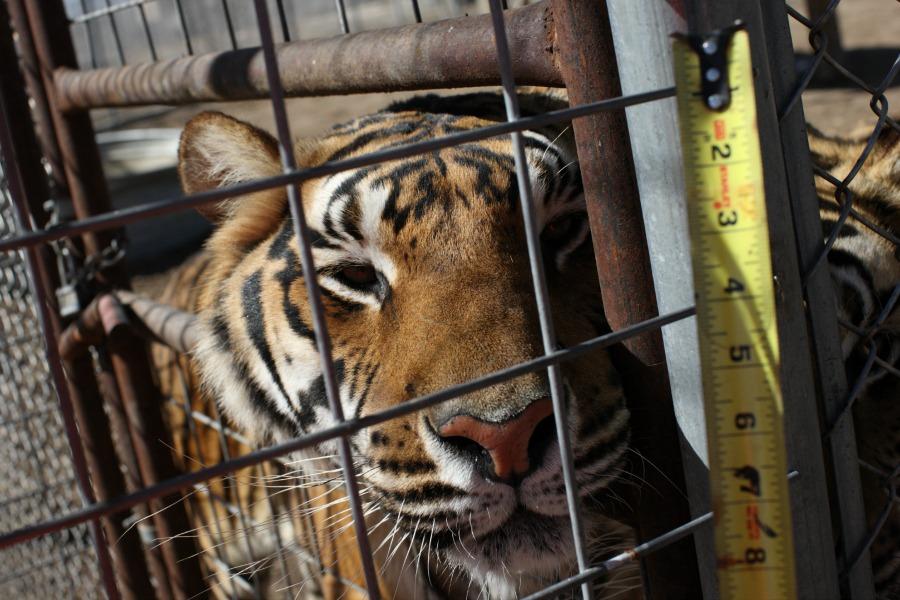 PETA, or People for The Ethical Treatment of Animals, opposes all zoos but has taken particular issue with unregulated roadside zoos, such as the one pictured here. (PETA)
Despite those cases, Miller said zoos offer an environment that matches the quality (if not the size) of animals' natural habitat in the wild.
"The first thing to consider is the idea of quality versus size," Miller wrote in the post, titled "Room to Roam." "What we are finding through research at facilities throughout North America is that while exhibit size is important, the quality of an animal's environment is more important."
Miller cited a study published last year in the peer-reviewed scientific journal Plos One that examined the walking behavior of zoo elephants. Some experts have suggested that because walking is important to elephants' health, elephant exhibits at zoos should be designed to allow for more walking.
By attaching GPS-equipped anklets to 56 elephants in 30 North American zoos, researchers found that elephants walked an average of 5.3 kilometers per day. The walking behavior of wild elephants varies greatly, with reported daily walking distances ranging from 3.2 to 12 kilometers.
The study also found that the distance walked by the elephants was not related to health or behavioral outcomes, including foot and joint health and body condition.
"Elephants are large and have natural ranges in the wild much larger than any zoological environment," Miller wrote. "However, research has shown that even for elephants within a zoological environment, the foraging opportunities they are given throughout a day and having appropriate social groups is more important than the size of their exhibit."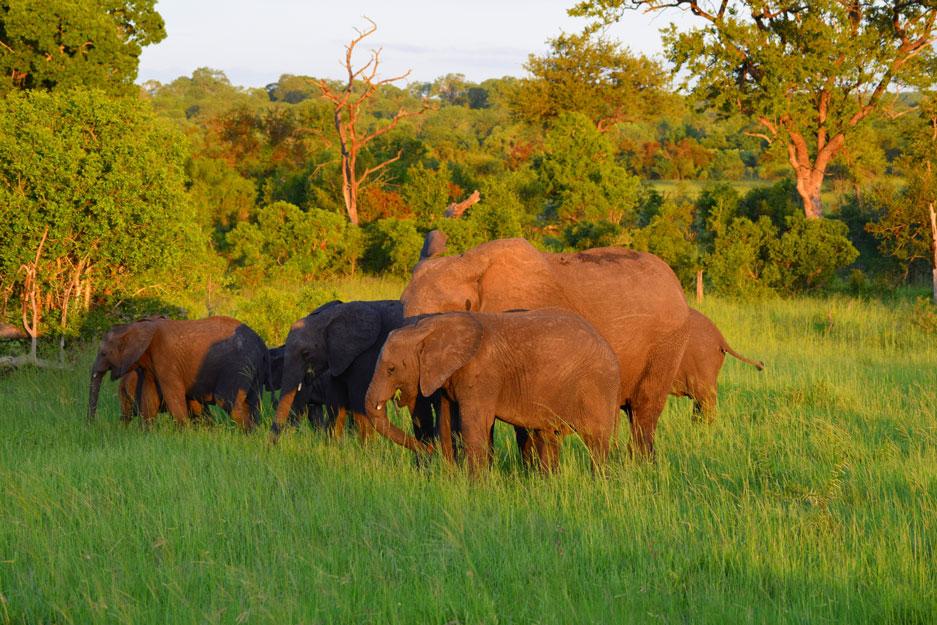 Elephants in the wild walk 3.2 to 12 kilometers per day. (Brookfield Zoo / Chicago Zoological Society)
For others, including animal welfare groups, that argument doesn't hold up.
PETA, or People for The Ethical Treatment of Animals, strongly opposes zoos, referring to them as "pitiful prisons" and "an idea whose time has come and gone" on its website.
Among PETA's many criticisms is that animals in captivity develop neurotic and self-harming behaviors that are rarely observed in the wild.
"Primates throw feces and eat their own vomit," the organization writes on its website. "Birds pluck out their own feathers. Elephants sway back and forth all day long. Tigers pace incessantly, and polar bears swim endless figure-eights."
Zoos (and aquariums) often counter such reports by highlighting programs that contribute millions of dollars to conservation initiatives and species preservation. Zoos and aquariums also allow people to see animals up close, interactions that inspire visitors to learn more about wildlife issues and take action, they say.
While acknowledging the role of zoos in conservation efforts, others maintain that zoos, as we know, them are unethical.
"The habitats for many of the animals [at zoos] are getting better, but the issue from an ethical point of view is: We have to rethink what our relationship is to those animals we hold captive," said Lorie Gruen, a professor of philosophy who teaches courses on the ethics of captivity at Wesleyan University in Connecticut, in an interview last year with the Los Angeles Times.
Gruen argues that zoos should transition to a model based on animal sanctuaries, which promise to take in and care for any animals (including ones that have been abused, neglected or abandoned) and to keep them for life.
"Animals would have more choices about whether they want to be viewed or not viewed by the public," Gruen said about sanctuaries in the LA Times interview, "social groups would not be disrupted for breeding purposes, and they wouldn't be sent off to other facilities for breeding."
Miller, meanwhile, said zoos use research on animals to design habitats that suit them.
"Brookfield Zoo's animal care staff works hard providing dynamic exhibits and appropriate social groupings based on the latest science to enhance the welfare of the animals under our care," Miller wrote.
For more information about CZS' Center for the Science of Animal Welfare, visit the organization's website.
Follow Alex Ruppenthal on Twitter: @arupp
---
Related stories: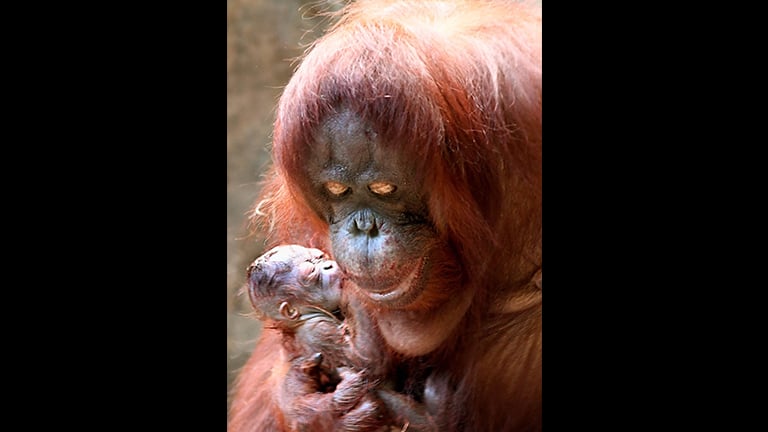 Critically Endangered Ape Born at Brookfield Zoo
Dec. 28: The newborn female Bornean orangutan joins five other orangutans living at the Brookfield Zoo.
---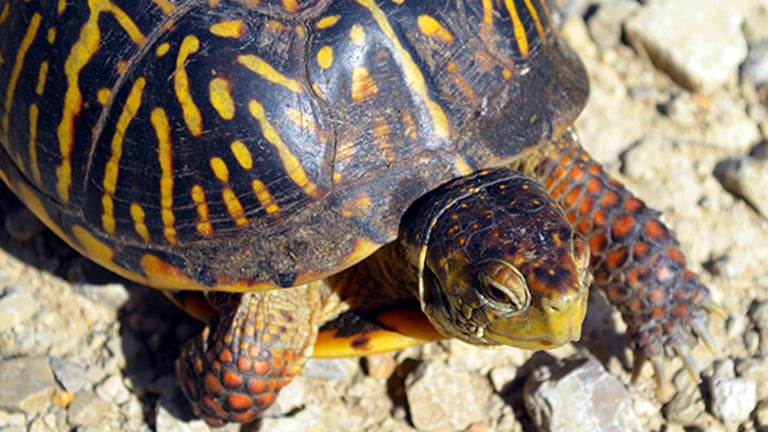 Endangered Turtles Reintroduced into Wild with Help from Illinois Zoos
July 11: Thanks to an experimental program started by the U.S. Fish and Wildlife Service in 2009, a wild population of threatened turtles has been established in northwestern Illinois. Find out how local institutions helped the agency reach its goal.
---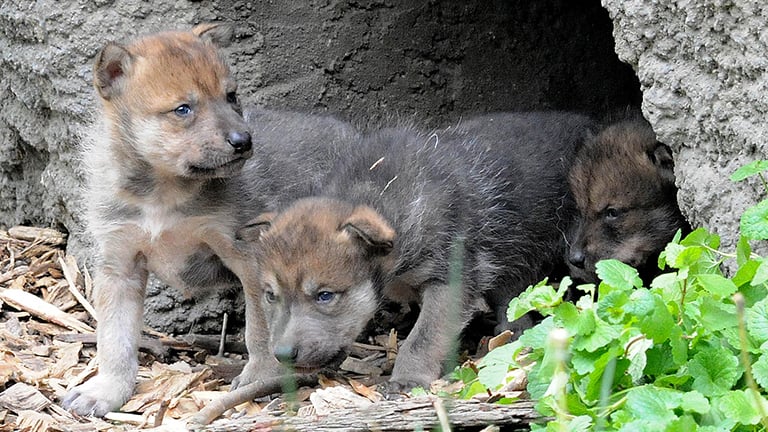 Shedd, Brookfield Zoo 1st in US to Receive Humane Certification
June 16: Two Chicago-area institutions are the first in the nation to receive certification in a new program that assesses the well-being of animals held in captivity.
---