Every two years Cirque du Soleil returns to Chicago with a new show that combines imagination with spectacle. The French Canadian circus rolled into town this week and raised its giant tent in the parking lot of the United Center.
Chicago Tonight got a backstage pass to meet the performers of "Luzia: A Waking Dream of Mexico," which opens Thursday and continues through Sept. 3.
TRANSCRIPT
Phil Ponce: Outside, the big top is nearly ready for show time. Inside, this huge traveling production seats more than 2,500 people.
Backstage, 44 circus artists carefully rehearse their moves.
We spoke with the performers about their rather unusual occupations.
Enye White, Cirque du Soleil: My act is, well, I'm sitting on a trapeze, so we're two girls and I'm flying in the air while she's spinning in the wheel, like a giant coin, and then at some point there's rain dropping on the stage, and then I fly in the air, I do acrobatics in the ropes around the bar.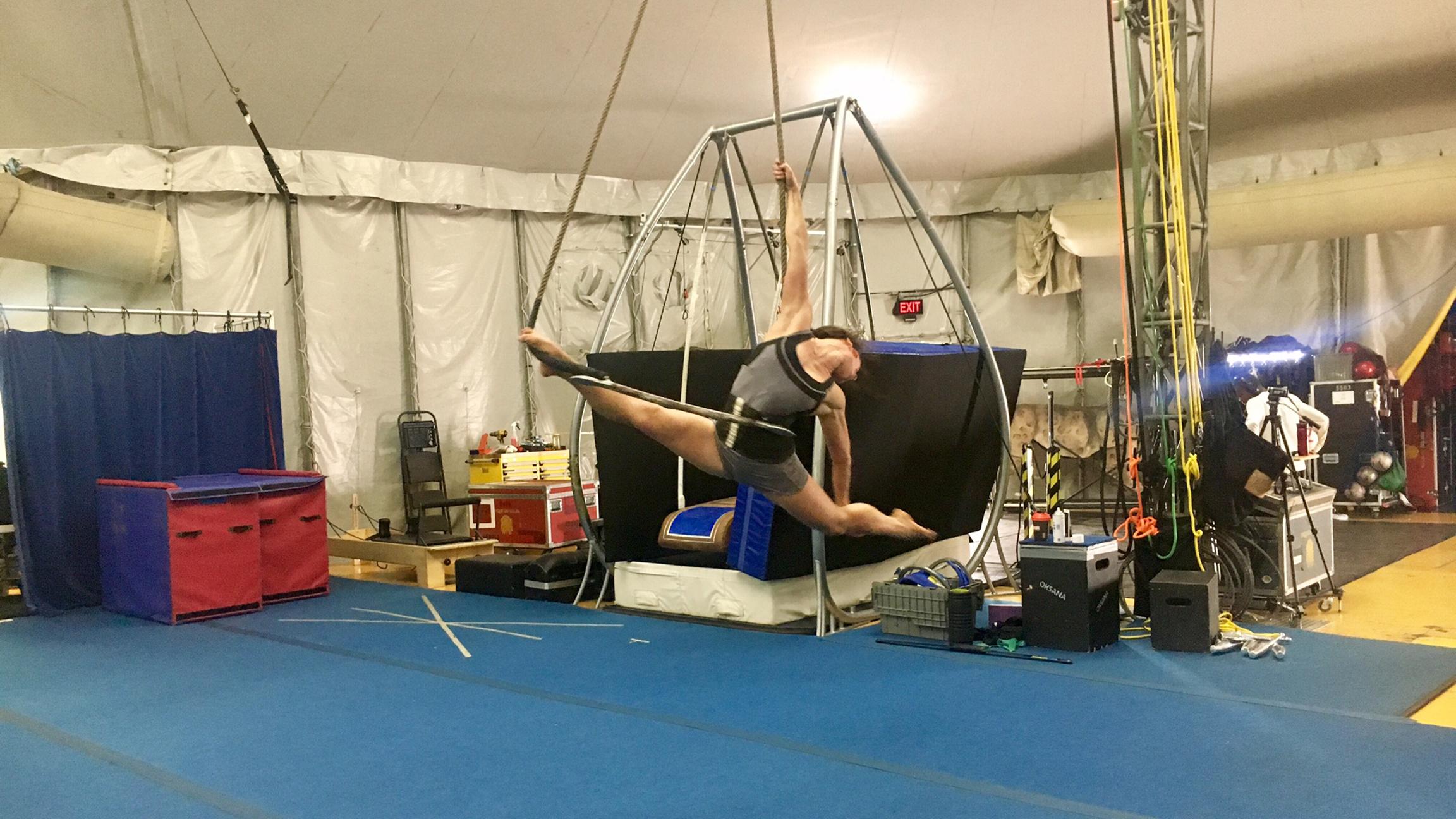 (Photo: Emily Sanderson / Chicago Tonight)
Laura Biondo, Cirque du Soleil: I do the act that's called "Football Dance" or for Americans it would be soccer, which is basically just soccer tricks, soccer freestyle, it's just having fun with a ball.
Ponce: Her incredible partner in "Football Dance" was discovered a few years ago as a street performer in Paris.
We asked these athletic artists about their training.
Biondo: If I'm going to warm up for the show, I try to do most of the tricks that I would do in the show at a slower pace, to make sure your muscles and make sure your joints warm up.
Working out is very important, not only for your act but for your endurance in the whole show. At times we we have 10 shows per week which is quite a lot of work, so every day I work out at least an hour per day in the mornings, either I go to high-interval training gyms or do some of those videos at home. Then when we're here at the big top certain conditioning, depending on what part of your body you really want to work on so you're really training almost the entire day.
White: I do strength exercise, I do balance, all the trainings are good exercise. This exercise uses all of my muscles so the more strong I am, the better it is.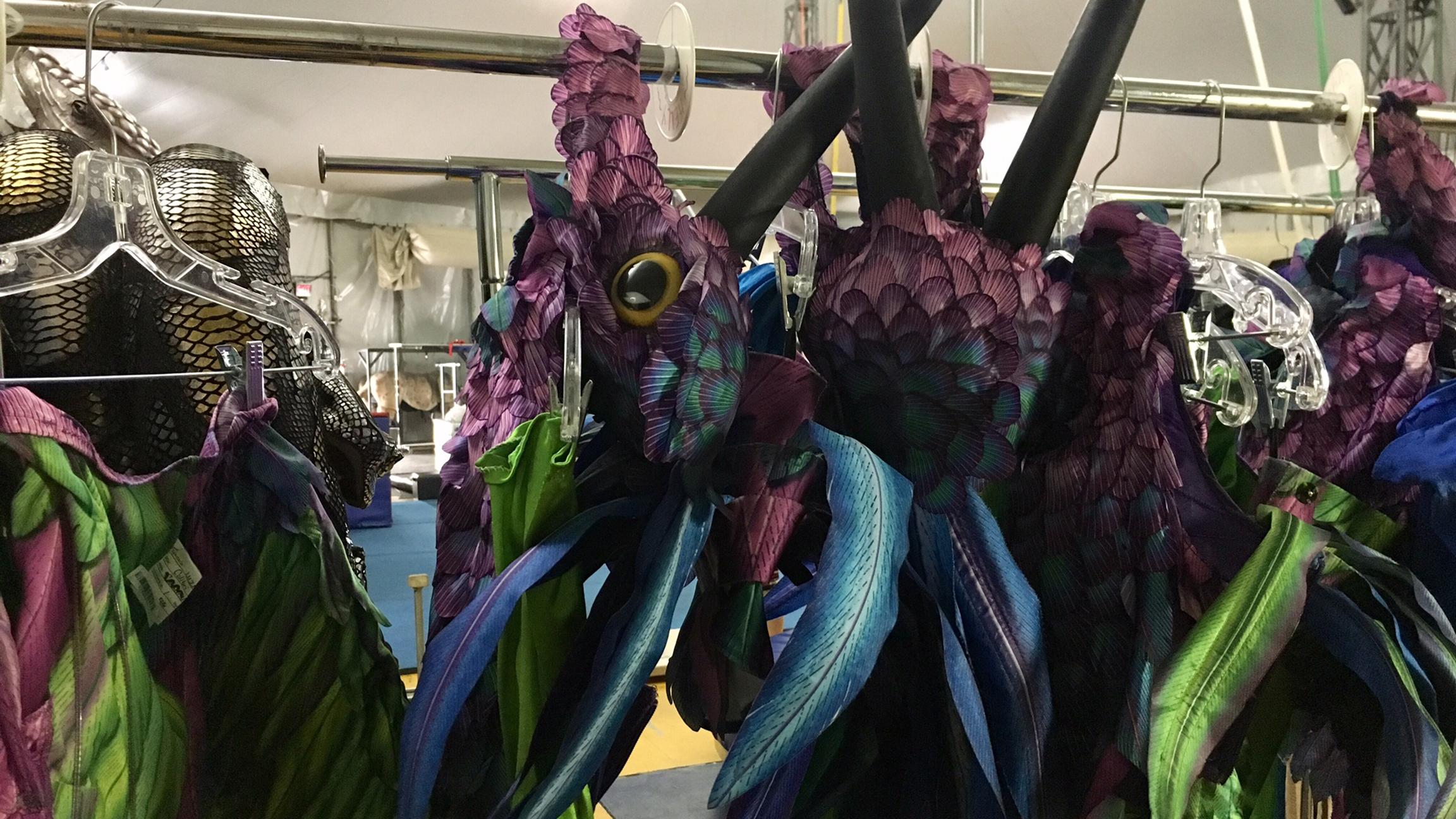 (Photo: Emily Sanderson / Chicago Tonight)
Ponce: The latest production is called "Luzia." The artistic director told us about the unifying concept behind the show.
Mark Shaub, artistic director, Cirque du Soleil: The big idea for "Luzia" is that we wanted to explore and delve into the culture, the sights, the sounds of Mexico. We delve deep into traditions of Mexican art and Mexican culture, but it's a fantasy.
We call it a waking dream of Mexico and it's certainly not a literal translation. We would never say 'you will learn what Mexico is by coming to see "Luzia," but we hope you'd have a deeper understanding of what there is to see, taste and feel and listen to in that part of the world. We really tried with the costumes and with the set to really have it look like it's coming from the folk traditions of Mexico.
Amanda Balius: It was really important to our costume designer, and the directors of our show and the writers of our show to really create a time out of time. We didn't want to focus on one specific time period to really kind of pigeon hole the idea and spirit of the show. We also looked a lot at the inspiration of Mexico and how we could apply that into costuming. We do a lot of that in our puppets, our larger puppet pieces.
(Photo: Emily Sanderson / Chicago Tonight)
Ponce: It takes 125 people to keep the show on the road. And the cast of performers is international, coming from 19 countries.
Biondo: I was born in Venezuela, grandparents were Italian.
White: I'm from Montreal. I started circus at 9 and then I did a three-year program in school in Montreal and I was always surrounded by circus.
It's really nice. There's so many people coming from so many parts in the world. I've never been in the U.S. so it's my first time touring and seeing all of these amazing cities, and we've got Russian, we've Spanish people, we've French people, we've so many people.
It feels like such a blessing to be performing every night on stage in front of like thousands of people. It's great.
Shaub: Even though the show has been running for over a year now, there's always little things which we find which we like to tweak or tune up or a new idea comes up, or if we're replacing one of the artists it's getting them integrated into the show, finding what their strengths are and trying to use their strengths. So the show is always evolving.
Whether it's through the acrobatics, the music, the costumes, the stage design, it really does comes together and creates a beautiful whole
---
Related stories: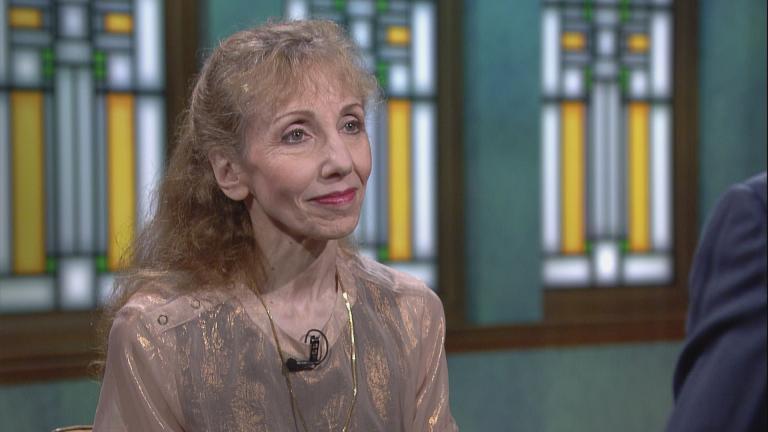 Hedy Weiss Reviews an Eclectic Mix of Summer Shows
July 19: The national tour of "An American in Paris" visits Chicago starting next week. Hedy Weiss joins us with a preview of that Tony Award-winning production.
---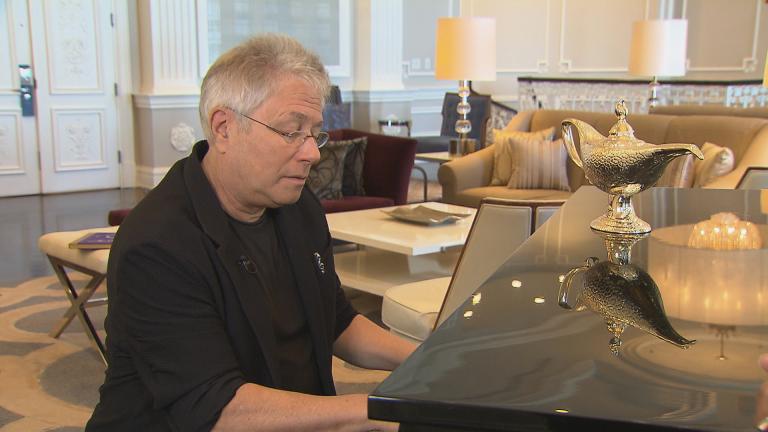 It's 'A Whole New World' for Disney Composer Alan Menken
June 13: What does it take to adapt a classic Disney musical for a live audience? We sit down with the award-winning composer to talk about remaking "Aladdin," and the "keys" to his success.
---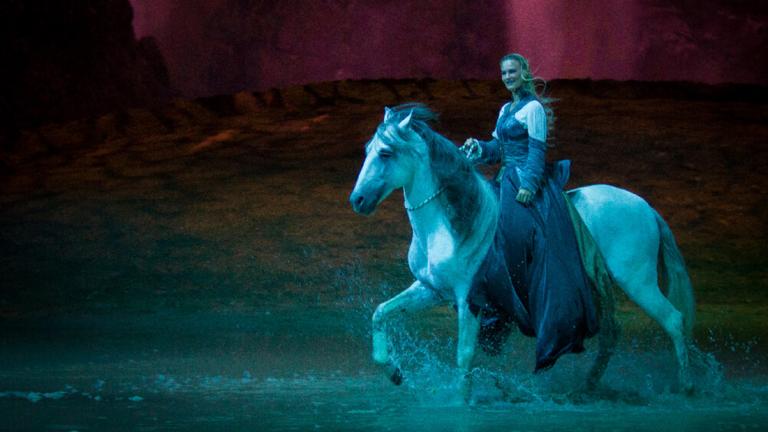 Cavalia's Epic 'Odysseo' Gallops onto Chicago's Lakefront
April 6: A big show is brewing under the big top, with a cast and crew of more than 200 – plus 65 horses. We go behind the scenes of "Odysseo."
---