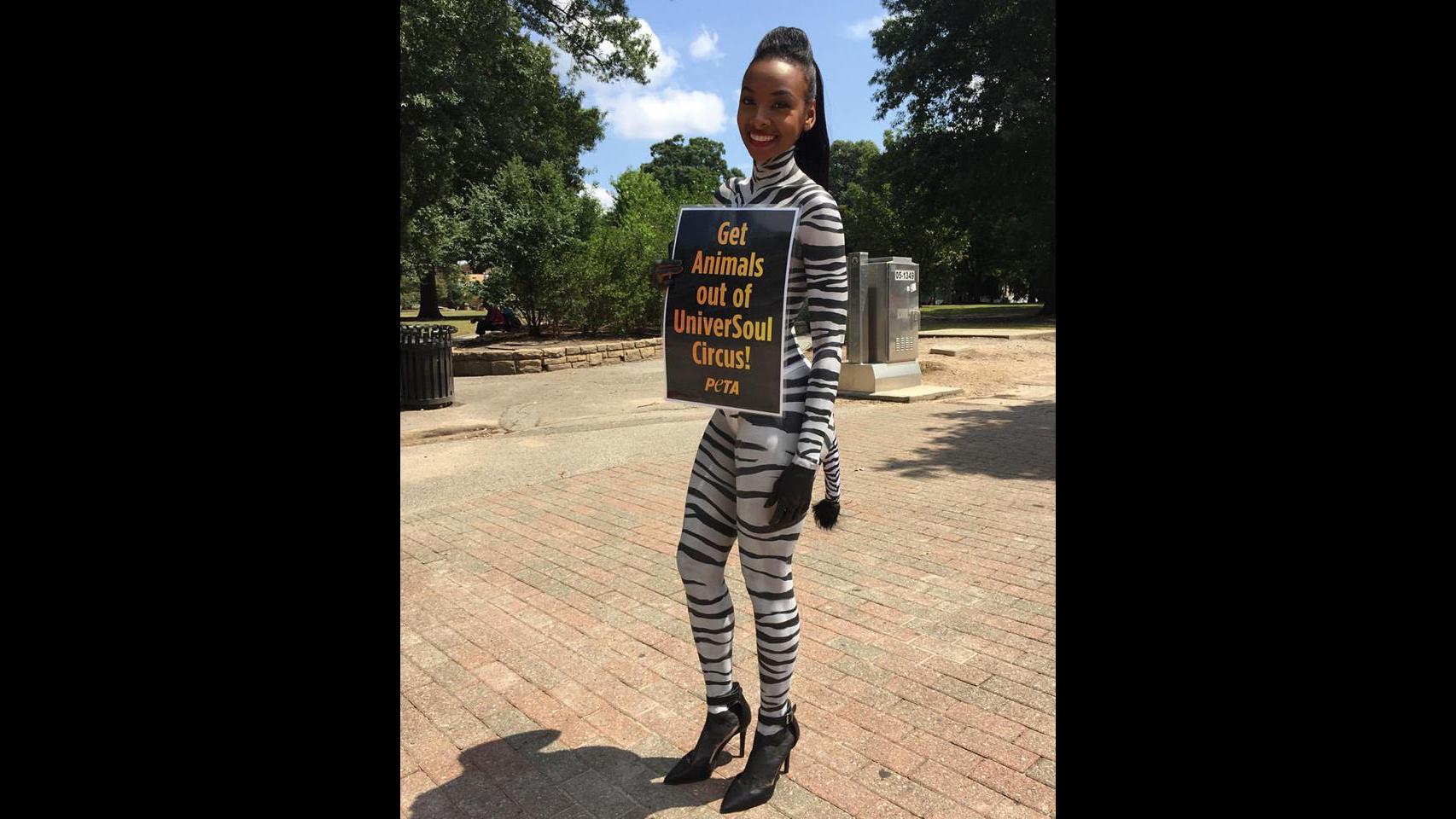 PETA supporter Nikki Ford during a recent protest of UniverSoul Circus in Raleigh, N.C. (Courtesy PETA)
A woman wearing little more than black-and-white body paint will be in downtown Chicago on Wednesday to protest the opening-night performance of a circus company with a track record of mistreating animals.
"Zebra" protester Nikki Ford will set up at lunchtime near the intersection of Adams and Franklin streets and urge passersby to skip performances by UniverSoul Circus. Ford's protest is sponsored by People for the Ethical Treatment of Animals, or PETA, which is planning another protest at 6 p.m. Wednesday outside UniverSoul's performance in Washington Park. 
Over the past 20 years, the U.S. Department of Agriculture has cited UniverSoul exhibitors for dozens of violations, such as failing to provide adequate veterinary care, failing to maintain transport vehicles and failing to provide adequate space for animals, according to USDA records compiled by PETA.
PETA said zebras have escaped from UniverSoul multiple times in recent years. In February, animal control officers inspecting the company during a visit to Atlanta's Turner Field discovered a zebra with a wound on his nose, in addition to a camel with a laceration on his right hind leg and several horses with cracked and chipped hooves, according to records from Fulton County Animal Services compiled by PETA.
In previous years, UniverSoul exhibitors have also been cited for caging a tiger with a chain fastened around her neck, failing to clean animal enclosures and failing to provide an adequate safety barrier between the public and elephants, among other violations. PETA noted that exhibitors performing with the company have repeatedly failed to meet minimum federal standards for the care of animals used in exhibitions, as established under the Animal Welfare Act.
"UniverSoul Circus denies zebras, elephants and other animals everything that's natural and important to them – just for a few fleeting minutes of human amusement," said Rachel Mathews, PETA's associate director of captive animal law enforcement, in a press release. "PETA is calling on everyone to refuse to buy tickets to any circus that still uses animals."
In a statement, UniverSoul said it "believes that all animals are entitled to humane treatment and should never be mistreated or abused in any way."
The statement continues: 
"All of our animal vendors are subject to regulation by federal, state and local animal welfare authorities. We care about the wellbeing of each of the animals that travels with and performs in our shows, and we regard all of them as valued members of our performing cast delivering high quality, family-friendly entertainment that brings joy, happiness and laughter to audiences around the world."
Earlier this year, Illinois became the first state to pass a law banning the use of elephants in circuses or other traveling exhibitions, a measure that reflected the declining public support for the use of wild animals in performances in recent decades.
Increased public concern for animal welfare prompted circus giant Ringling Bros. and Barnum & Bailey to announce in 2015 that it would stop using elephants in its world-famous shows. After removing elephants, Ringling Bros. already falling ticket sales declined even further, and the company closed for good this year.
UniverSoul Circus is in Chicago from Oct. 4-29 with performances in Washington Park.
Contact Alex Ruppenthal: @arupp | [email protected] | (773) 509-5623
---
Related stories: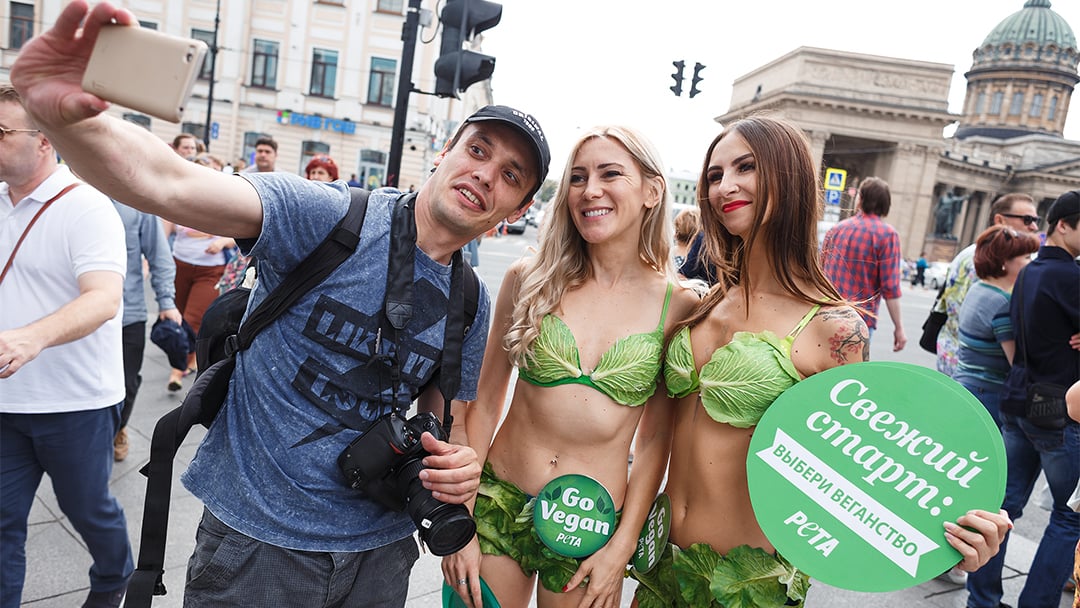 PETA Activist From Chicago Wears Lettuce Bikini on Streets of Europe
Aug. 29: As part of PETA's eye-catching "Lettuce Ladies" campaign, South Elgin native Mysti Lee travels the globe promoting animal rights.
---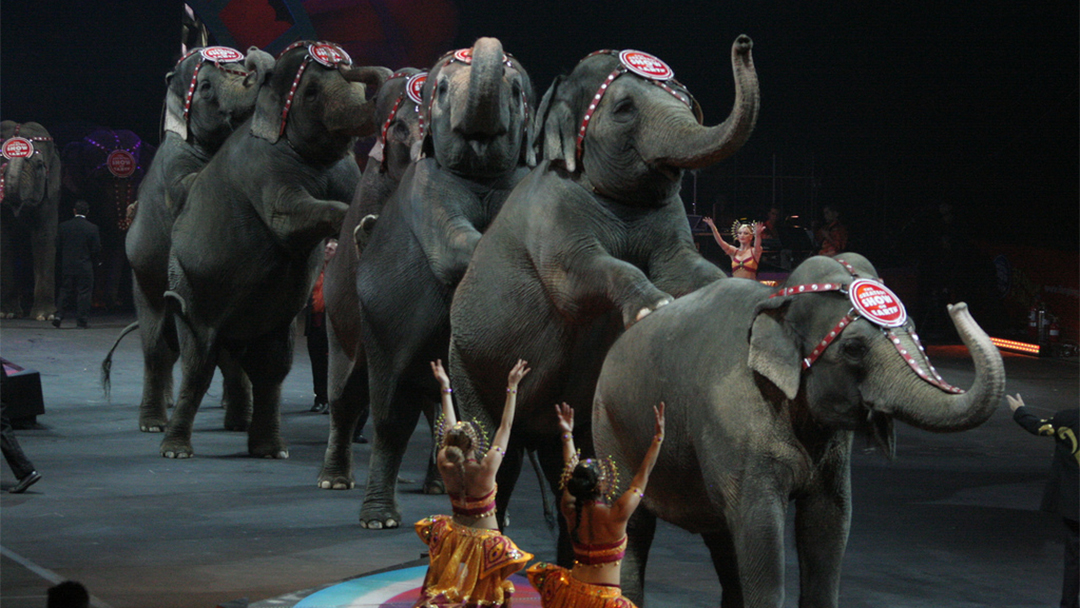 Circus Elephants to Take Final Bow in Illinois
Aug. 14: Illinois will become the first state to ban the use of elephants in circuses and other traveling exhibitions, putting an official end to a practice that animal rights activists have been protesting for decades.
---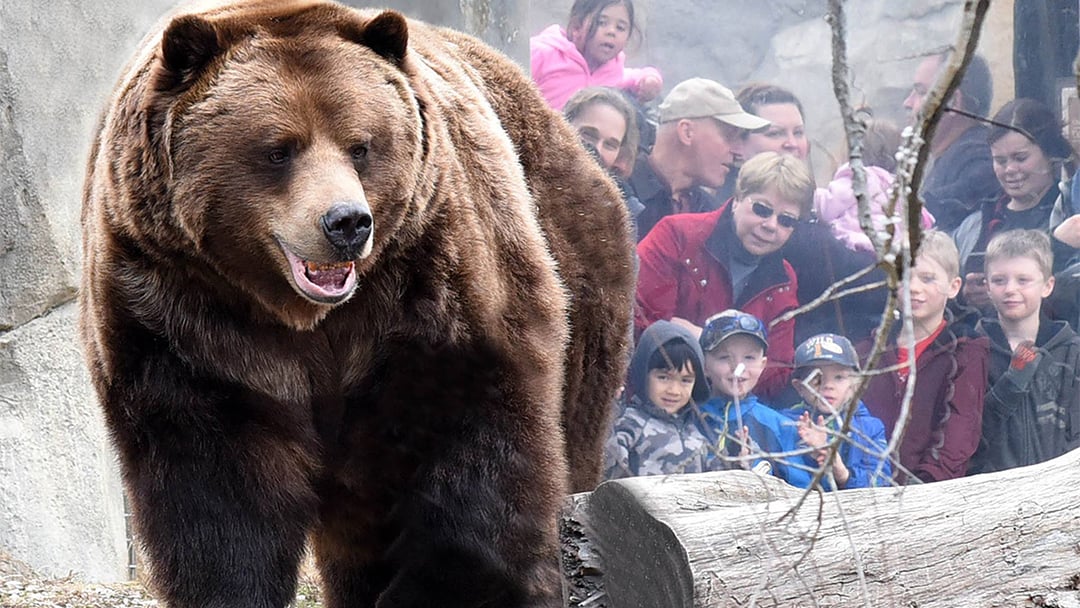 Brookfield Zoo Addresses Ethics of Animal Captivity
March 28: The ethical debate over zoos – and whether animals belong in them – has resurfaced over the past year, and now Brookfield Zoo is joining the discussion.
---