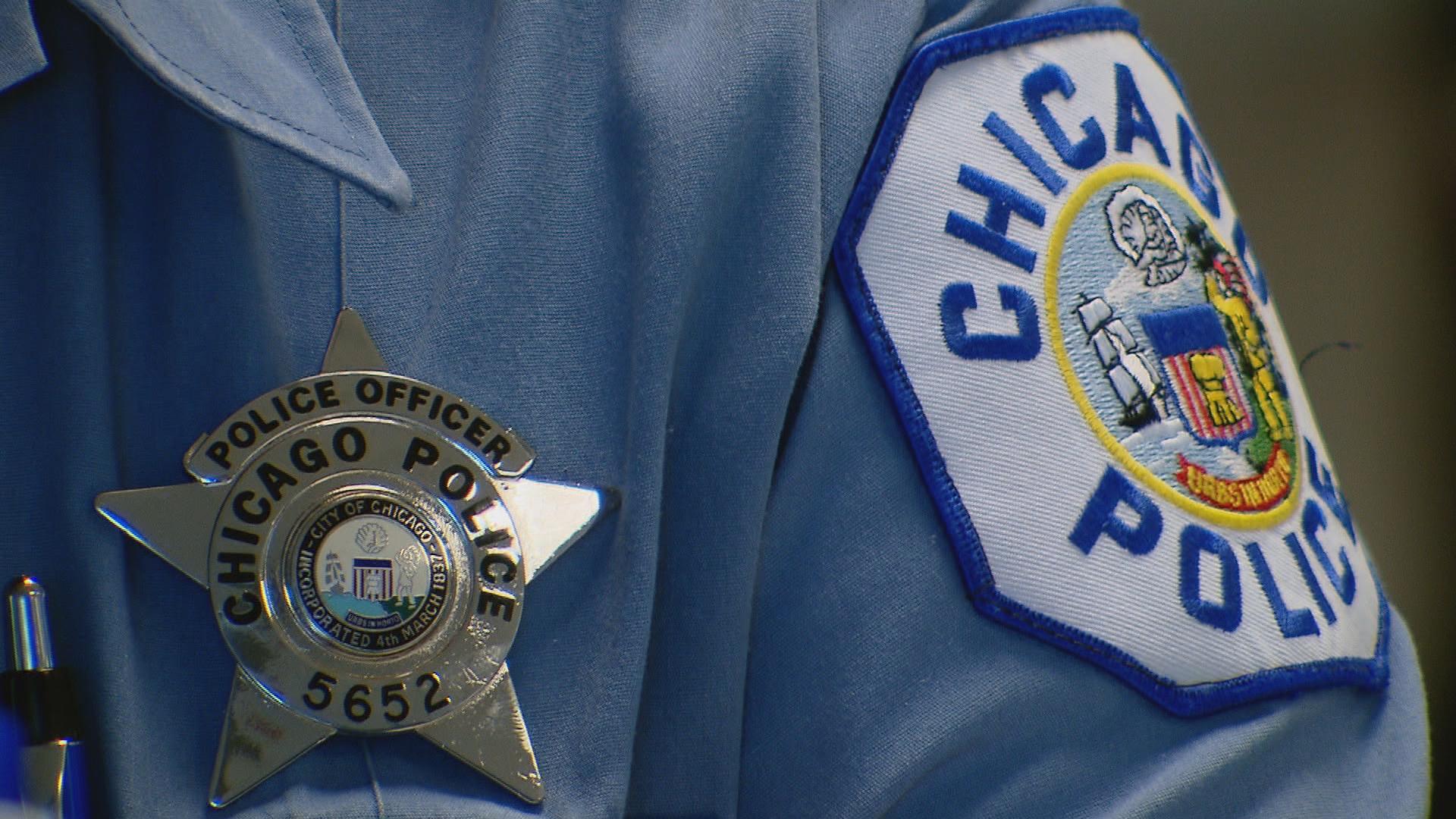 A "chicken in distress" call last month led a Chicago Police officer to the intersection of Lincoln and Cleveland avenues in Lincoln Park, where on the side of the road he spotted a chicken caught inside a plastic bag with her feet tied together.
The officer took the bird to the police station overnight, unsure if she would survive. The next morning, animal control staff picked up the chicken and brought her to a local shelter – Chicago Chicken Rescue – where she is now thriving and mothering several chicks.
The officer's actions earned the department a Compassionate Police Department Award from People for the Ethical Treatment of Animals, or PETA, the organization said this week.

A chicken caught inside a plastic bag on the side of the road in Lincoln Park was rescued last month by a Chicago Police officer, earning CPD an award from PETA. (Courtesy Chicago Police Department and Chicago Chicken Rescue)
"[The officer] had the kindness and presence of mind to get this chicken to safety, and now, she'll live out her days in peace with other chickens and ducks," said PETA Vice President Colleen O'Brien in a statement. "PETA hopes this story will encourage everyone to see chickens as sensitive living beings who feel pain, fear and love just like the companion cats and dogs who share our homes."
The PETA award is the second for the Chicago Police Department, which was recognized last June after officers rescued a dog from Lake Michigan.
PETA said the department will receive a framed certificate, award letter and "delicious vegan chick'n" from The Chicago Diner.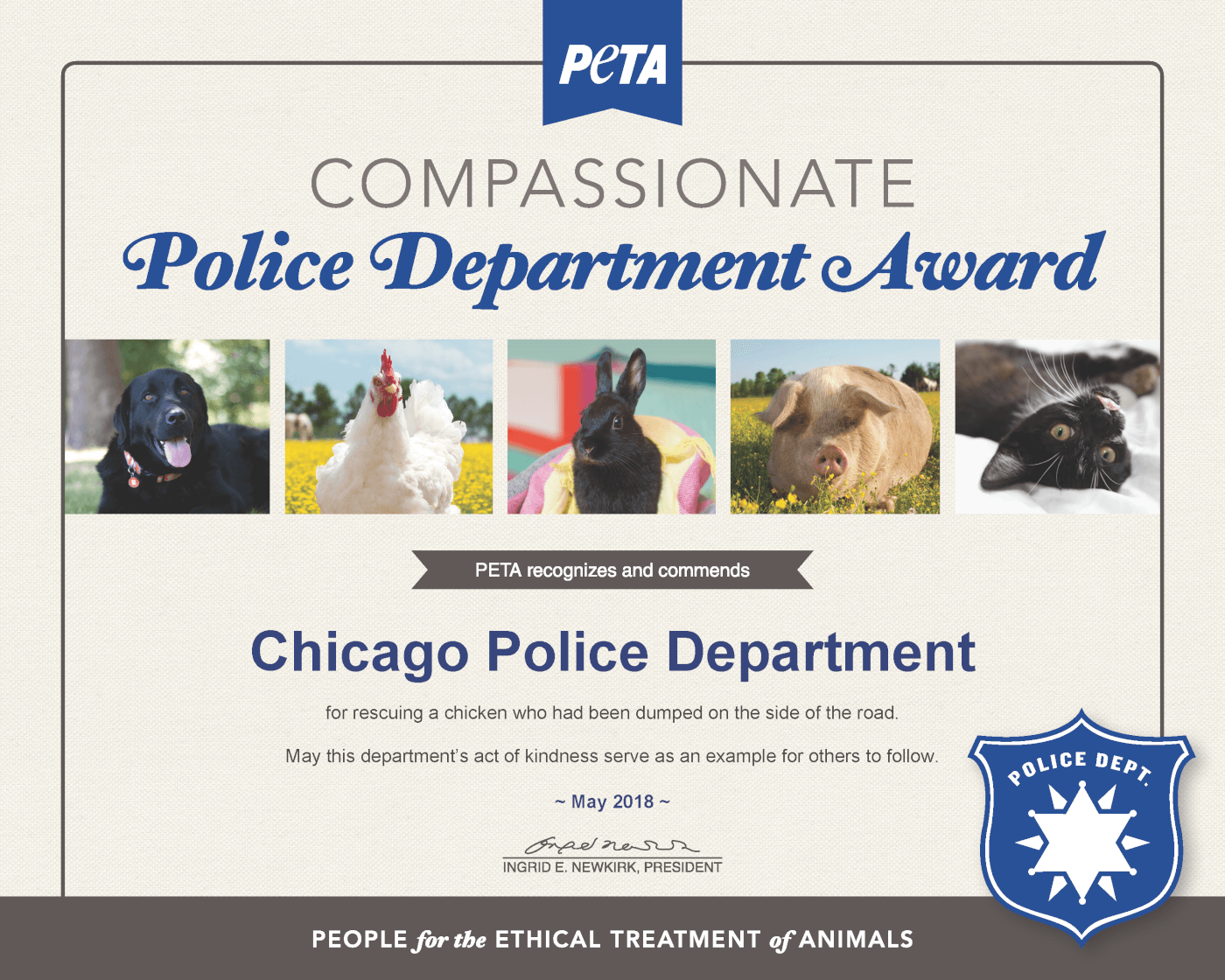 (Courtesy PETA)
The announcement comes as PETA celebrates International Respect for Chickens Month by urging people to stop eating chickens, which are "inquisitive and interesting animals whose cognitive abilities are in some cases more advanced than those of cats, dogs and even some primates," according to the organization. 
Contact Alex Ruppenthal: @arupp | [email protected] | (773) 509-5623
---
Related stories:
Half-Naked 'Zebra' to Protest Circus Opening This Week in Chicago
PETA Activist From Chicago Wears Lettuce Bikini on Streets of Europe