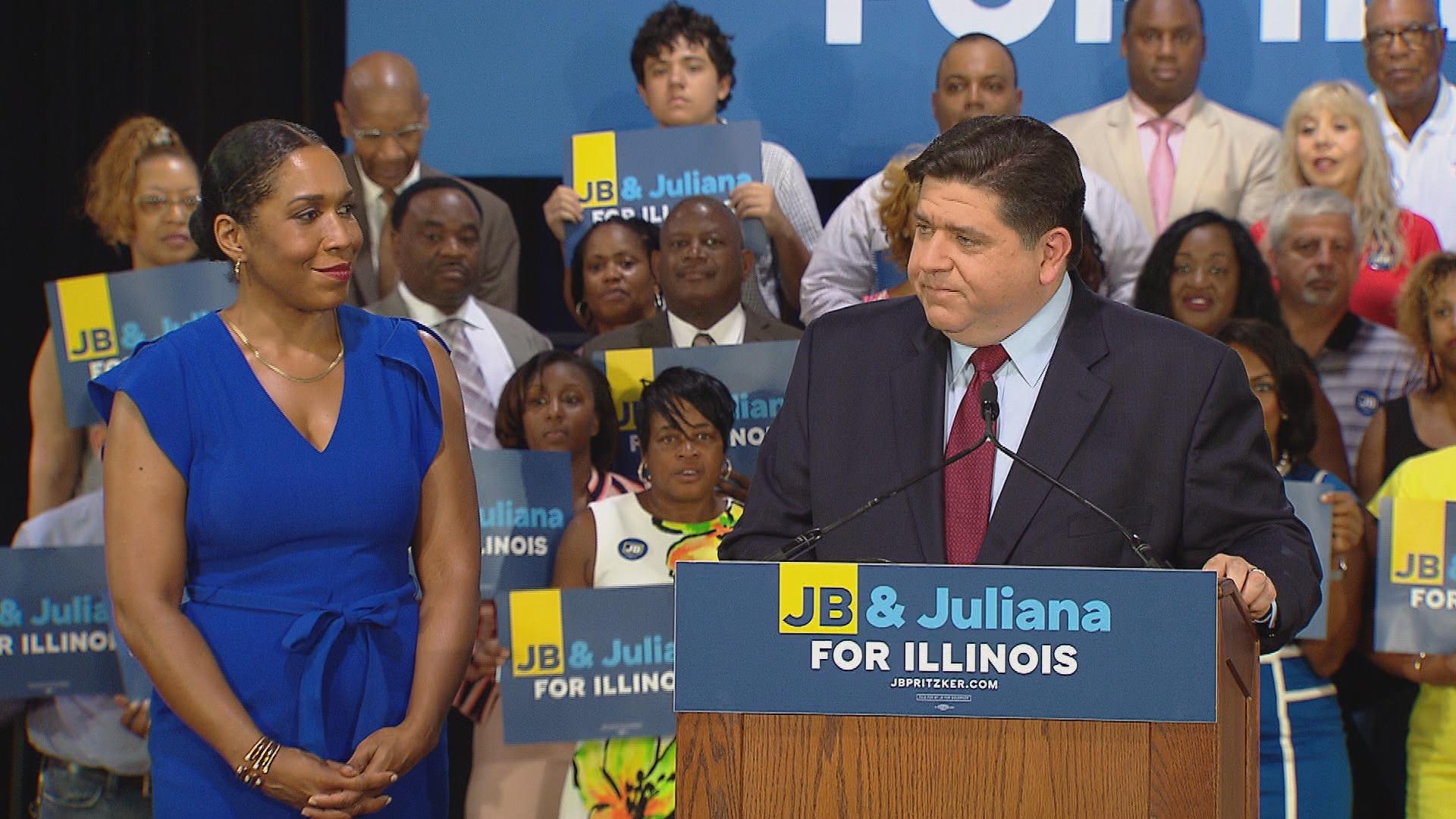 Democratic candidate for governor J.B. Pritzker has selected a running mate.
She is freshman South Side state Rep. Juliana Stratton. Pritzker on Thursday introduced his candidate for lieutenant governor at a rally. Stratton has a long career as a violence mediator and formerly served as executive director of the Cook County Justice Advisory Council. Stratton defeated former state Rep. Ken Dunkin in a heavily financed primary election that featured strong backing from House Speaker Michael Madigan.
"Politicians in Springfield and Washington come in with short-term fixes and Band-Aids," Stratton said. "We don't need more Band-Aids. We need real solutions, and that is what J.B. and I will provide."
"The lieutenant governor position, under my administration, will be one in which we share some responsibilities, because there's so much that we need to do for working families, for kids in this state," Pritzker said.
The state Republican Party immediately criticized the pick, saying Stratton owes her political career to Madigan and that Pritzker is "doubling down on his alliance with Madigan."

In other news in Chicago tonight
(Courtesy of City of Chicago TV
A group of Chicago Public Schools students and teachers took to the 606 on Thursday to protest the school funding stalemate.
Members of the Logan Square Neighborhood Association joined students from Monroe Elementary and Schurz and Kelvyn Park high schools in lining the elevated trail over Humboldt Boulevard.
They also called on Mayor Rahm Emanuel to fund CPS with progressive revenue streams rather than what they call "reckless" long-term borrowing.
Meanwhile, Emanuel on Thursday touted CPS gains in math and science test scores, and says he predicts Republicans will break from the governor to support an override of SB1, much like some of them did with the vote to raise the state income tax.
"They decided that their loyalty to those institutions, and those kids and those teachers (overrode) their loyalty to the governor and those legislators broke from the governor. That's what will happen on schools because when it comes to education, it's an area that's special, and people will cross party lines—will work together."
Hobos sentence
Forty years in federal prison. That's the sentence handed down Thursday for the reputed former leader of the Hobos street gang.
Gregory Bowlegs Chester was convicted in connection with a massive racketeering case that brought down several members of the gang. The case brought to light evidence of murders, robberies and drug trafficking on the South Side between 2003 and 2014. Prosecutors had asked for life in prison, but Chester's attorney argued no evidence tied Chester himself to any of the murders.
Follow Paris Schutz on Twitter: @paschutz
---