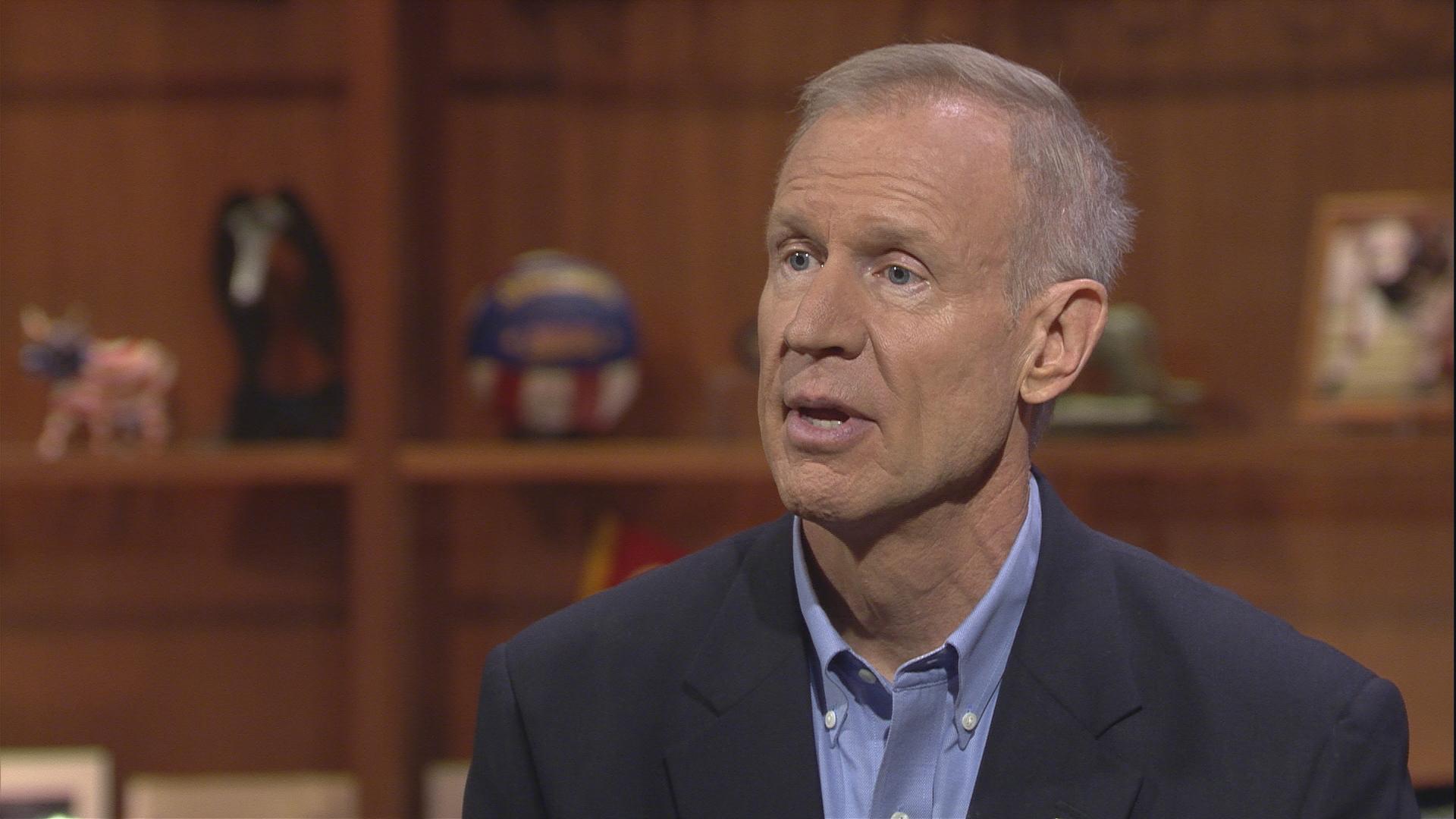 Gov. Bruce Rauner discusses school funding reform in August on "Chicago Tonight."
The "worst Republican governor in America." That's the scathing title given to Illinois Gov. Bruce Rauner by a leading national conservative publication.
The National Review put the heading on the cover of its December issue. The article goes on to slam the governor's record while in office, citing the passage of an abortion bill and income tax hike under his watch. It also highlights some of Illinois' problems, namely a weak economy, high taxes and a steady net loss of population.
Rauner is running for re-election and faces a primary challenge from conservative Wheaton state Rep. Jeanne Ives.

In other political news Thursday ...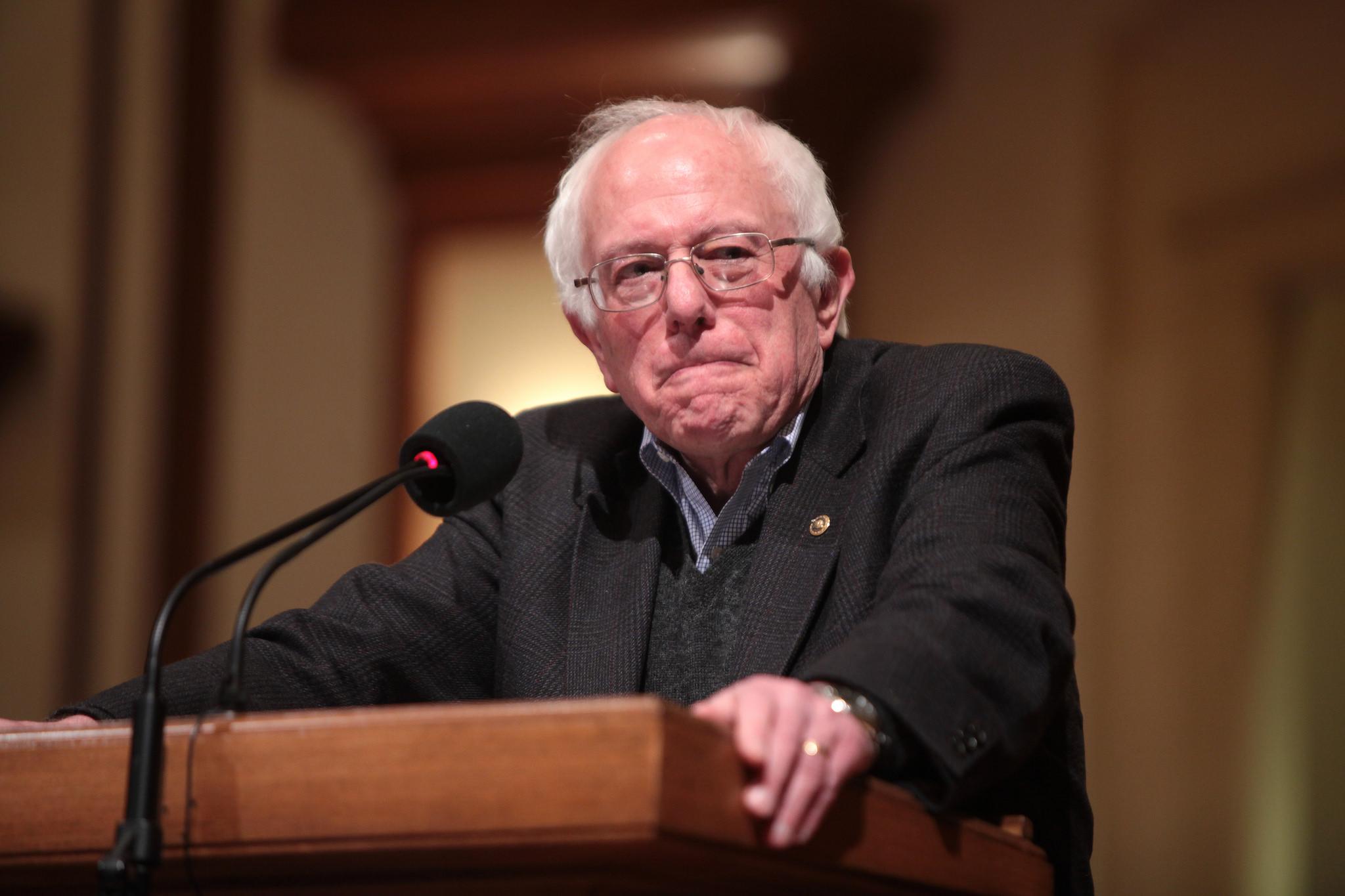 U.S. Sen. Bernie Sanders speaks in in Des Moines, Iowa, in January 2016. (Gage Skidmore / Flickr)
Sen. Bernie Sanders is weighing in on the race to replace U.S. Rep. Luis Gutierrez in Illinois' 4th Congressional District. The former Democratic presidential candidate on Thursday endorsed Cook County Commissioner Jesus "Chuy" Garcia.
"He is ready and willing to stand up and fight for the working families of Chicago and our nation and take on the powerful special interests who have far too much power over the economic and political life of our country," Sanders said.
Garcia announced his candidacy on Tuesday, the same day Gutierrez announced his retirement and subsequent support for Garcia. Chicago Ald. Proco "Joe" Moreno (1st Ward) and Ald. Carlos Ramirez-Rosa (35th Ward) are among those who have also announced their intentions to run for the seat.

A pair of Illniois lawmakers has proposed removing Illinois from the controversial national voter Crosscheck system. 
The legislation would overrule the Illinois Board of Elections' decision to continue to submit voter information to the national crosscheck system, which is designed to detect if voters are registered in multiple states. It has come under fire for a perceived partisan agenda and a lack of security in keeping voter records private.
Illinois would continue to be a part of another national system called the Electronic Registration Information Center.

And a reminder: The controversial penny-per-ounce Cook County soda tax will be no more, starting Friday.
The short-lived tax was repealed by the County Board after it ran into stiff opposition. The board passed a budget plugging the ensuing $200 million whole with employee layoffs and furlough days. The expiration of the tax coincides with the beginning of the county's fiscal year, Dec. 1.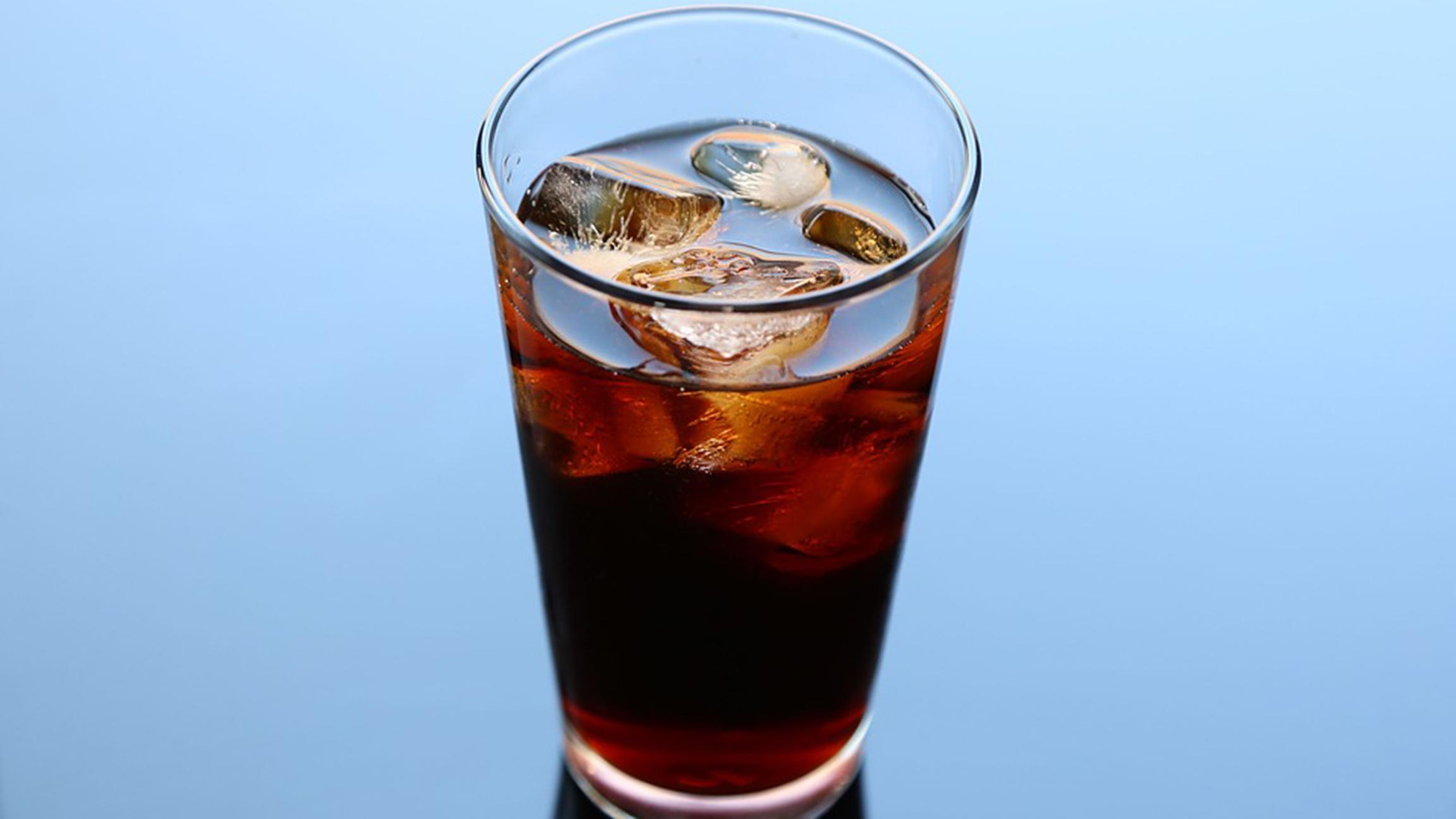 Follow Paris Schutz on Twitter: @paschutz
---