Despite increasing international condemnation, North Korea has ramped up its nuclear capabilities to a potentially dangerous level.
The Washington Post reports Tuesday that U.S. intelligence sources believe the isolated nation has produced a miniaturized nuclear warhead that can fit inside its intercontinental ballistic missiles, which were recently demonstrated to have far greater range than previously thought.
President Trump, on vacation in New Jersey, issued a new warning to North Korea.
"North Korea best not make any more threats to the United States. They will be met with fire and fury like the world has never seen. He has been very threatening beyond a normal statement, and as I said, they will be met with fire, fury, and frankly, power the likes of which this world has never seen before," Trump said.
The news of the warheads comes after the U.N. Security Council unanimously voted for new economic sanctions against Kim Jong Un's regime, and contradicts a more conciliatory tone taken by U.S. Secretary of State Rex Tillerson. Speaking during a trip to the Philippines, Tillerson called on North Korea to end its missile tests, and said enforcing U.N. sanctions is the United States' priority.
"We hope that this ultimately will result in North Korea coming to the conclusion to choose a different pathway, and when the conditions are right that we can sit and have a dialogue around the future of North Korea so that they feel secure and prosper economically," Tillerson said.
Despite the conflicting messages from the Trump administration – and the dual concerns of a miniaturized warhead and a far-reaching missile – today's news was not entirely surprising to Karl Friedhoff of the Chicago Council on Global Affairs.
"I can remember analysis and intelligence reports going back at least several years with the assessment that North Korea already had miniaturization and could probably put a warhead on a missile," Friedhoff said.
And Tom Mockaitis of DePaul University describes North Korea's recent posturing as "bravado."
"We forget sometimes that a lot of what's going on here is strategic communication within the regime," Mockaitis said. "This is a regime that has founded itself very much on the narrative of the world being against them. To some degree, this may be a part of what we're seeing here. I don't think there's an imminent threat."
With limited options – military or otherwise – Mockaitis and Friedhoff agree that the sanctions passed by the U.N. Security Council were an understandable step, but say it's unclear whether they'll have a significant effect on Kim's regime. It's also unclear whether China will exert much pressure on North Korea to ramp down its rhetoric and its nuclear program.
And amid the anxiety over North Korea's nuclear program and back-and-forth rhetoric, Friedhoff says human rights abuses of North Korean citizens aren't getting the attention they deserve. "The North Korean government … made the intentional decision it doesn't care about the welfare of its citizens and the only concern is the missile program," Friedhoff said. "That's a decision North Korea should be held to account for."
---
Related stories: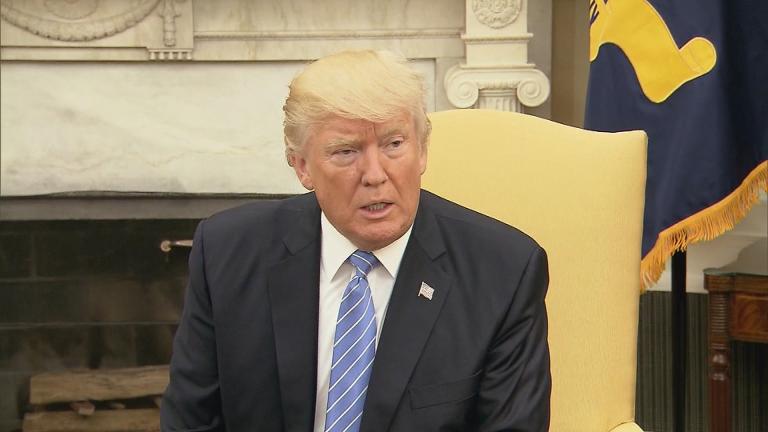 Trump Administration in Foreign Territory as Global Crises Mount
June 21: The list of foreign policy issues in President Donald Trump's inbox seems to be growing by the day.
---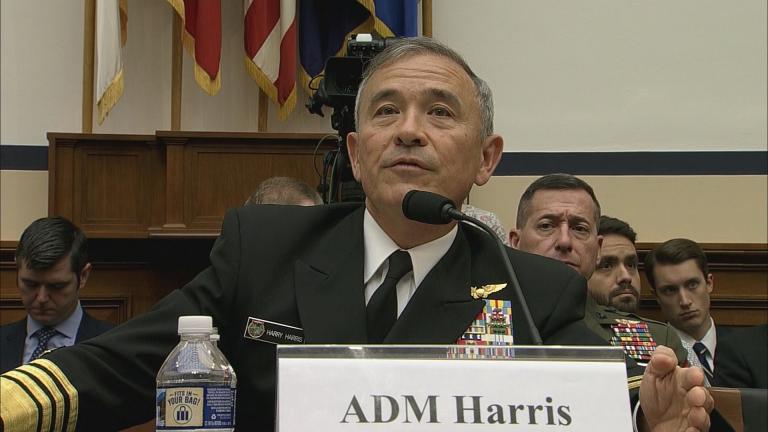 North Korean Missile Test, Military Exercises Have Region on Edge
April 26: Could heightened tension on the Korean Peninsula lead to a confrontation with North Korea?
---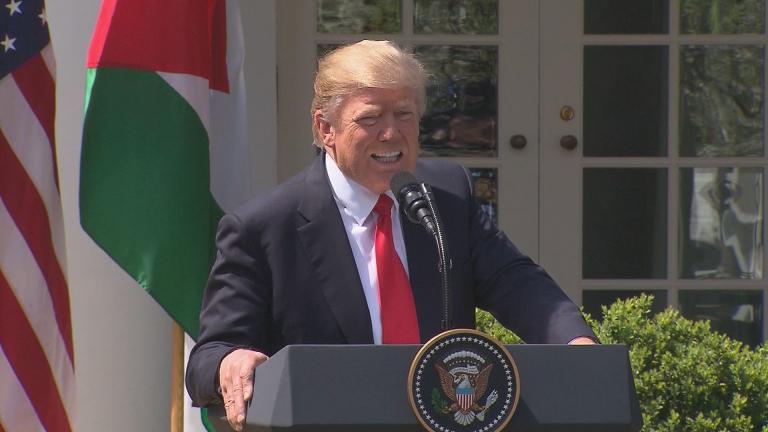 Global Affairs Take Center Stage as Trump Welcomes Chinese President
April 6: Some major policy decisions for the Trump administration as global events heat up.
---