Video: A discussion with Jessica Sharrow Thompson, S.H. Bell's legal counsel; Julie Morita of the Chicago Department of Public Health; and Meleah Geertsma of the Natural Resources Defense Council. Note: Some industrial images in the video show S.H. Bell operations; others show facilities near S.H. Bell. 

U.S. Sen. Dick Durbin is calling on federal environmental and public health regulators to conduct a new assessment of toxic pollutants on Chicago's heavily industrialized Southeast Side.
On Thursday, Durbin, D-Ill., sent separate letters addressing emissions of petroleum coke and manganese to leaders of the U.S. Environmental Protection Agency, Centers for Disease Control and Prevention, and S.H. Bell Co. (a company that stores bulk amounts of industrial materials along the Calumet River).
The letters to the CDC and S.H. Bell raised concerns about the impact of manganese dust on the 20,000 residents who live within a mile of the company's facility, where the EPA is collecting data to gauge potential health risks. Environmental advocacy groups have demanded that Chicago ban the storage or handling of manganese in residential areas. The metal is used in steelmaking and can cause brain damage at high concentrations.
Citing reporting from earlier this year by Chicago Tonight and the Chicago Tribune, Durbin said residents in the surrounding East Side neighborhood are particularly concerned because manganese is a known neurotoxin but is difficult to detect, which adds uncertainty to the degree of risk for residents.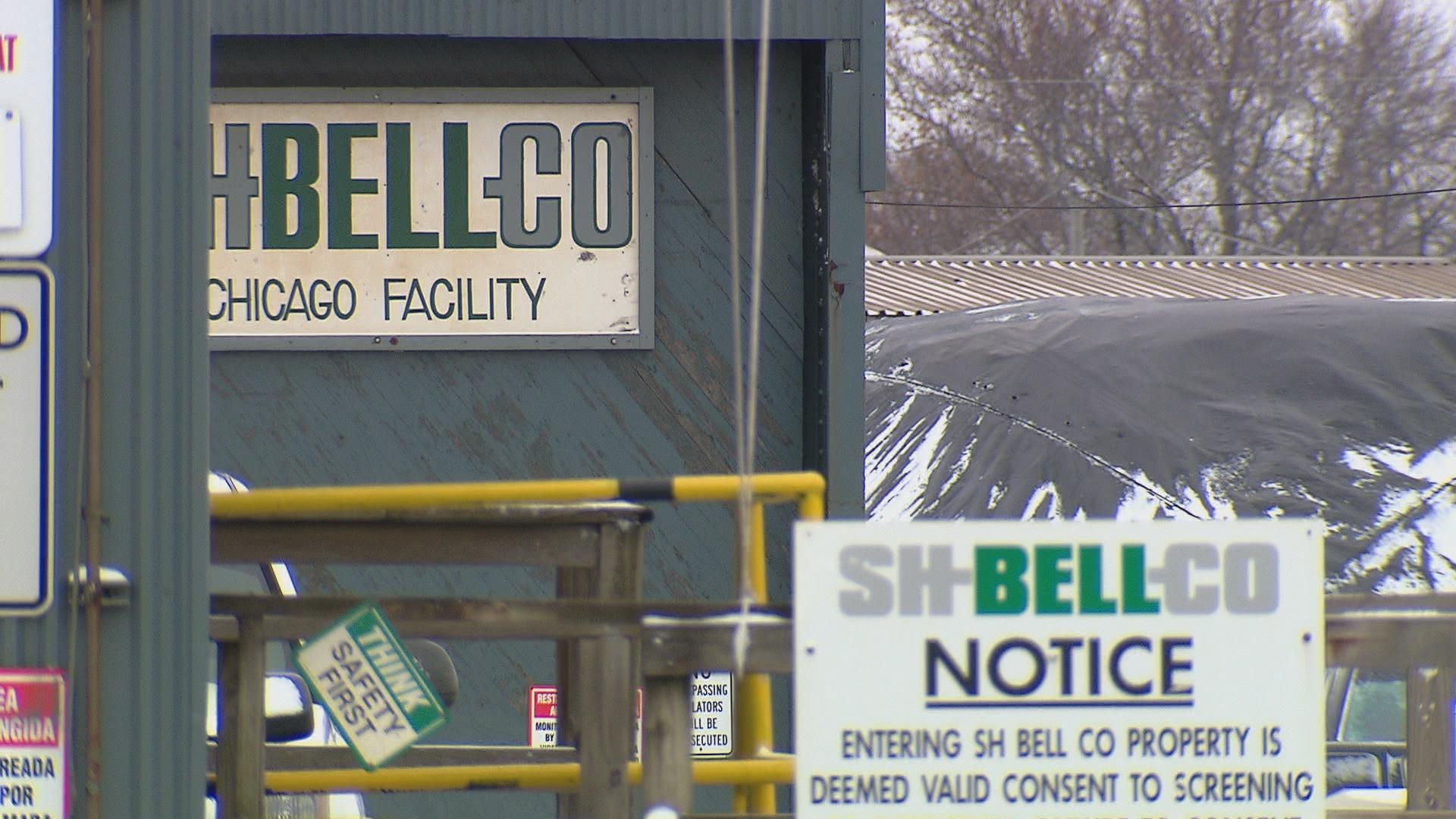 More: Read our full series on manganese on Chicago's Southeast Side
---
In his letter to CDC Director Brenda Fitzgerald, Durbin requested that the organization's Agency for Toxic Substances and Disease Registry assess the public health risks posed by storage and handling of manganese near S.H. Bell.
"Residents in this area have reported a yellow dust coating on their homes and are concerned about the possible negative health effects in their community," Durbin said in the letter, referring to stains sometimes left by manganese dust. "I believe that these concerns and preliminary air quality data warrant further investigation."
Recently published data from air monitors installed this year at S.H. Bell indicate higher levels of manganese than previously recorded. The levels measured both in the past and this spring at the company's facility, however, are within the limit now used by the EPA to determine health risks. The limit is six times more lenient than the threshold previously used by the agency.
In March, one of the world's leading experts on the health effects of manganese – neurologist Brad Racette of Washington University's School of Medicine in St. Louis – told Chicago Tonight that there is a "strong argument" that existing limits are not protecting people who are exposed to the metal.
Durbin's request for a new health assessment followed a recent meeting with members from the advocacy group Moms Clean Air Force, including several representatives from Illinois, a spokesperson for Durbin said. Durbin also met with members from the advocacy group Southeast Side Coalition to Ban Petcoke. 
Document: Durbin's letter to the Centers for Disease Control and Prevention (Senate.gov) "Several studies of children indicate that high manganese concentrations can impair neurological development," Durbin said in his letter to the CDC. "I am concerned that many Chicagoans living around facilities that store and handle manganese are regularly exposed to dust pollution that is extraordinarily dangerous."
In his letter to S.H. Bell, Durbin asked what steps the company is taking to mitigate potential health issues caused by the processing, transportation or storage of manganese.
The company responded with a three-page letter to Durbin on Friday. In the letter, S.H. Bell Chicago Terminal Manager James Langbehn said the company has spent more than $1.8 million over the past two years on dust control measures, including two industrial dust collectors, a portable dust collector, water trucks, a new sweeper truck and additional staff to monitor and maintain dust control operations.
"We are confident there is no danger from manganese handled at our facility," Langbehn said in the letter. "According to the EPA and ATSDR, only long-term chronic exposure to high levels of manganese can cause any health concern."
Langbehn went on to state that "we are doing everything we can to control dust at our facility, but you should also know that our monitors and meteorological data indicate that manganese and metals S.H. Bell doesn't handle appear to be blowing onto our property. Until monitors are required at all facilities in the area that handle manganese – at least 27 that we know of – we will not have a true picture of air quality in our South Chicago communities."
In March, Chicago Public Health Commissioner Julie Morita said her department would investigate manganese sources in the area near S.H. Bell. 
Responding to calls from advocacy groups to ban manganese in Chicago's residential areas, Langbehn said manganese "is an absolutely essential component for modern steel production."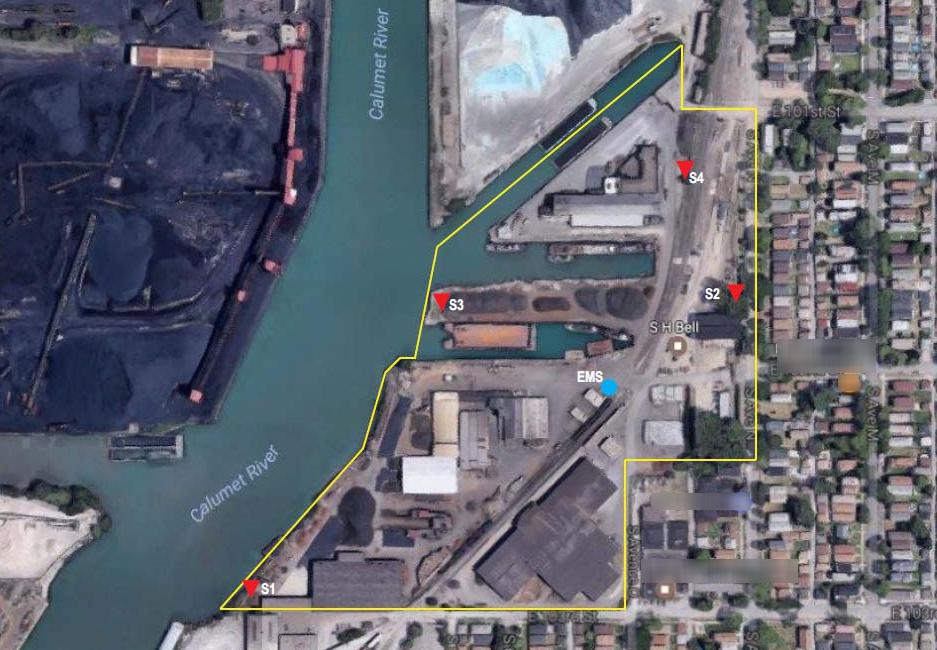 The placement of five air monitors installed this spring at S.H. Bell's Chicago facility is illustrated above. (Environmental Protection Agency)
"Simply stated, without manganese, steel production in Chicago and elsewhere in the region would come to an end if this were to happen," he said. "We believe this would be an unwarranted overreaction to the current situation and would inflict substantial additional damage to the local economy."
Langbehn also encouraged Durbin to reach out to 10th Ward Ald. Susan Sadlowski Garza, "who is following the situation closely and has voiced her support of S.H. Bell's compliance with EPA regulations and efforts to ensure the safety of her community."
Last month, Garza said she shared residents' concerns about the risks associated with manganese exposure. But she emphasized that measurements from air monitors at S.H. Bell were lower than federal risk levels for manganese.
Langbehn ended the letter by stating that he would be happy to meet with Durbin "to discuss our company's commitment to the safe handling of manganese and all industrial materials, or to tour our facility to observe the measures we are taking."
Petcoke dust still a concern
Durbin also expressed concern about dust pollution from piles of petroleum coke, or petcoke, a solid byproduct of the oil refining process stored along the same stretch of the Calumet River.
In a letter to EPA Administrator Scott Pruitt, Durbin said he learned recently that the EPA had granted permission to a petcoke storage facility to remove air quality monitors, even though they continue to measure concerning levels of particulate matter. If inhaled, these particles can have serious negative effects on the heart and lungs, according to the EPA.
"I urge the agency to use its authority to conduct a thorough review of airborne petroleum coke particulate hazards, evaluate best practices to control emissions and introduce new standards regarding petroleum coke storage accordingly," Durbin said in the letter.
Petcoke piles with sprinklers at KCBX site on Calumet River, 2014. (Terry Evans / Courtesy of Museum of Contemporary Photography)
For decades, Southeast Side residents had complained about thick clouds of black petcoke dust blowing across their neighborhoods, through their windows and even into their mouths.
Within the past five years, residents organized a series of protests that led to investigations by the U.S. and Illinois EPA and new city regulations requiring companies to minimize dust emissions.
Although the amount of petcoke dust in surrounding neighborhoods has decreased, EPA monitoring data from last year showed continued pollution of petcoke dust at levels exceeding federal health limits designed to protect residents from negative respiratory and cardiac impacts.
Given the ongoing issues, Durbin said he was concerned that the EPA had not added petcoke piles to its list of particulate matter regulated under the Clean Air Act. Under Pruitt, President Donald Trump's pick to lead the EPA, the agency has been named in lawsuits arguing it is failing to fully enforce the law, which dates to 1963 and sets standards to limit air pollution.
Durbin also urged the EPA to continue monitoring air quality to assess health risks to area residents. Air monitors set up by the agency in 2014 to measure emissions of petcoke dust happened to also detect manganese. The discovery triggered new concerns about the health impacts of pollution on Southeast Side residents. 
Note: This story was originally published July 28.
Contact Alex Ruppenthal: @arupp | [email protected] | (773) 509-5623
---
Related stories: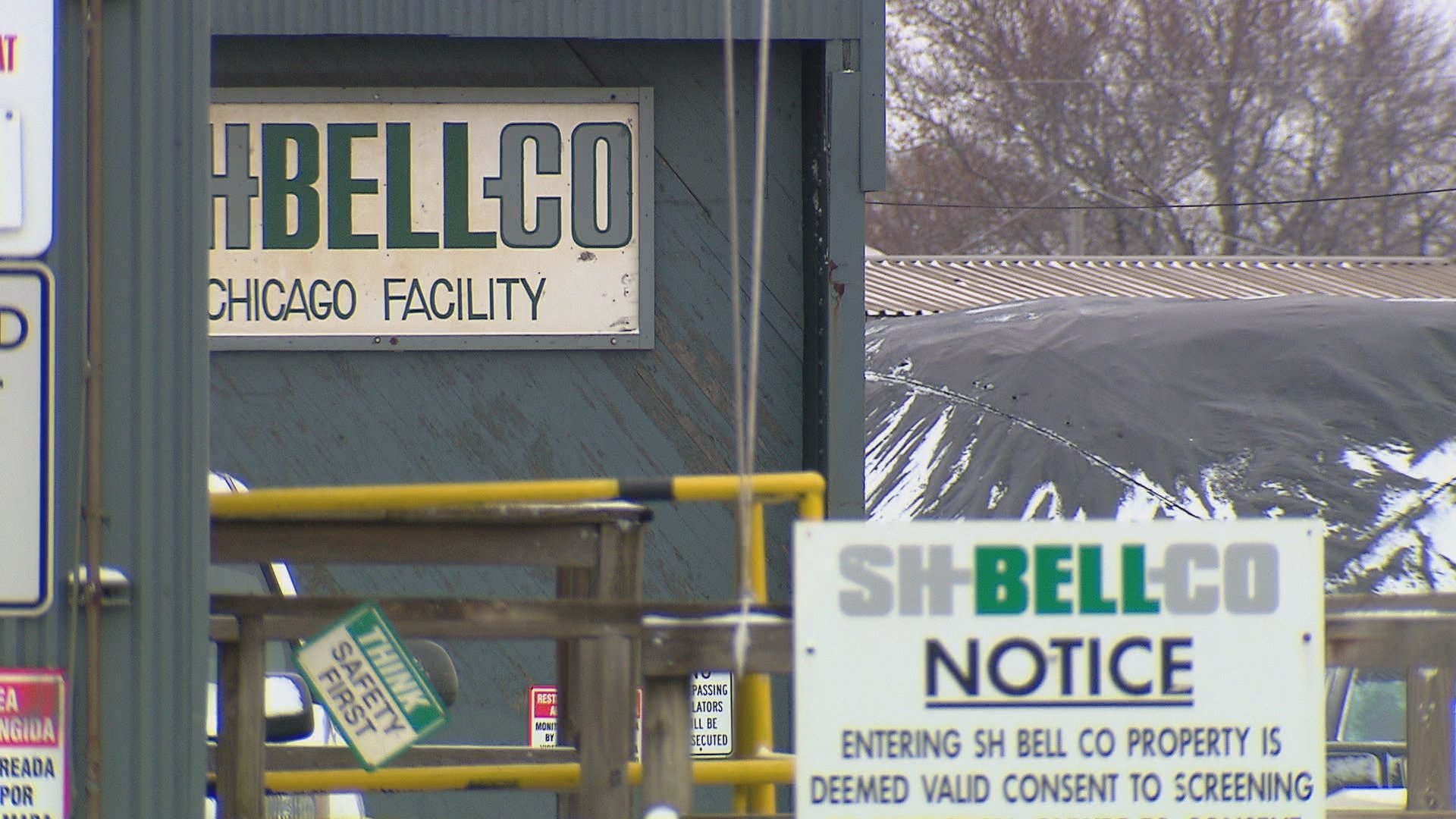 Release of Air Monitoring Data Renews Call for Chicago Manganese Ban
June 27: Newly released data from air monitors on Chicago's Southeast Side shows higher levels of manganese than previously recorded, prompting renewed calls for a ban of the toxic metal, which can cause nervous system damage at high exposures.
---
Second Site Linked to Manganese Dust on Chicago's Southeast Side
April 3: A newly released report shows additional sources of manganese dust on Chicago's Southeast Side, where residents were already dealing with exposure to manganese and other pollutants.
---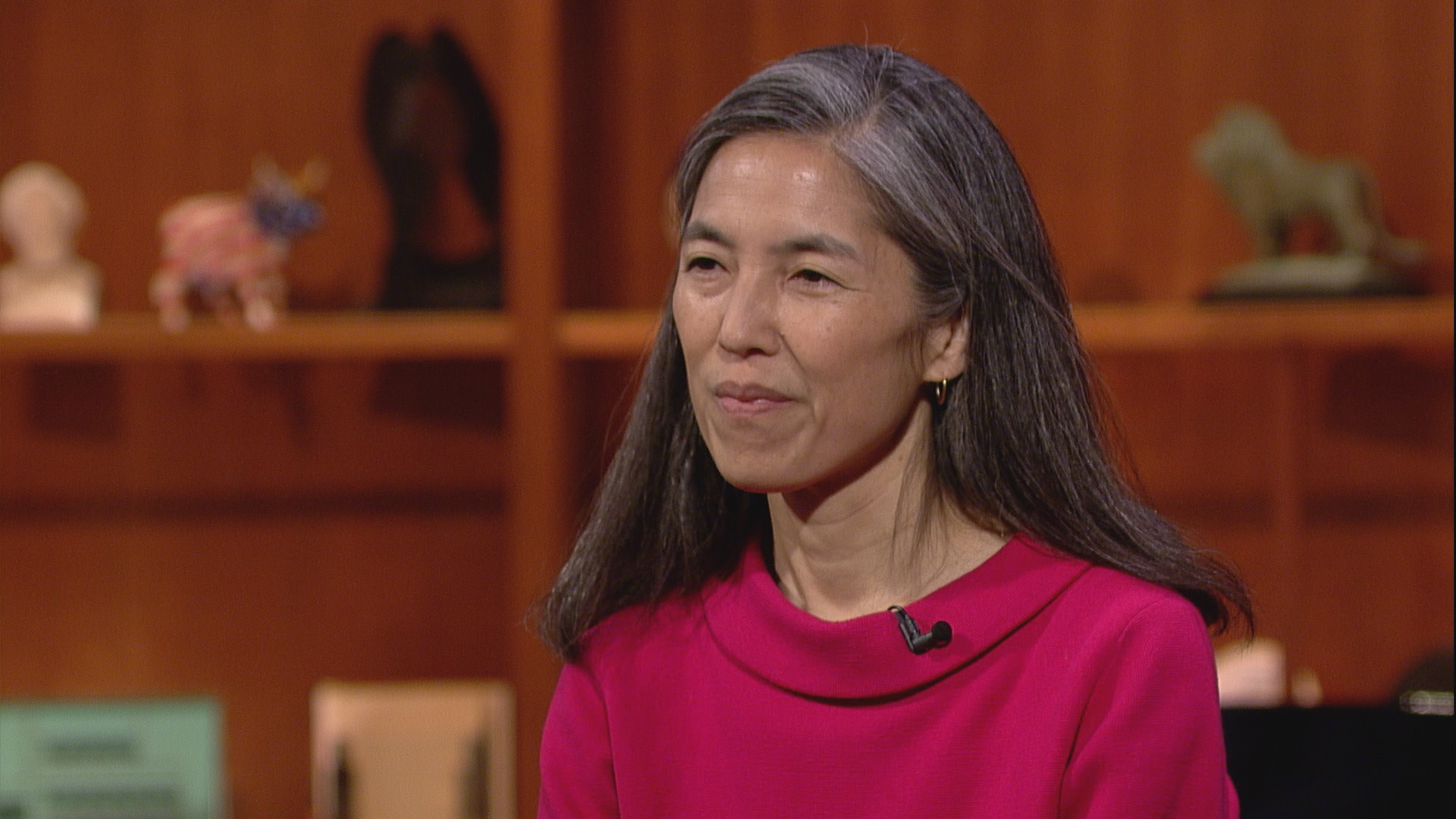 Chicago to Investigate Manganese Sources
March 16: Chicago's top public health official said her department will examine an area on the city's Southeast Side that faces exposure to manganese dust.
---