Chicago's top public health official said her department will examine an area on the city's Southeast Side that faces exposure to manganese dust.
Chicago Department of Public Health Commissioner Julie Morita said the move was in response to a federal health study published last summer that found manganese emissions that could be harmful to residents in the East Side and South Deering neighborhoods. Manganese is a metal used in steelmaking that can affect brain and motor function at high concentrations.
The report identified one company, S.H. Bell Co., as a likely source of the manganese dust. S.H. Bell stores and processes bulk amounts of industrial raw materials, including manganese, at a 36-acre site along the Calumet River, just south of the Chicago Skyway bridge.
"We're looking at doing an investigation in terms of other sources of manganese and if there is evidence of manganese outside of the [S.H. Bell] facility itself," Morita told Chicago Tonight.
---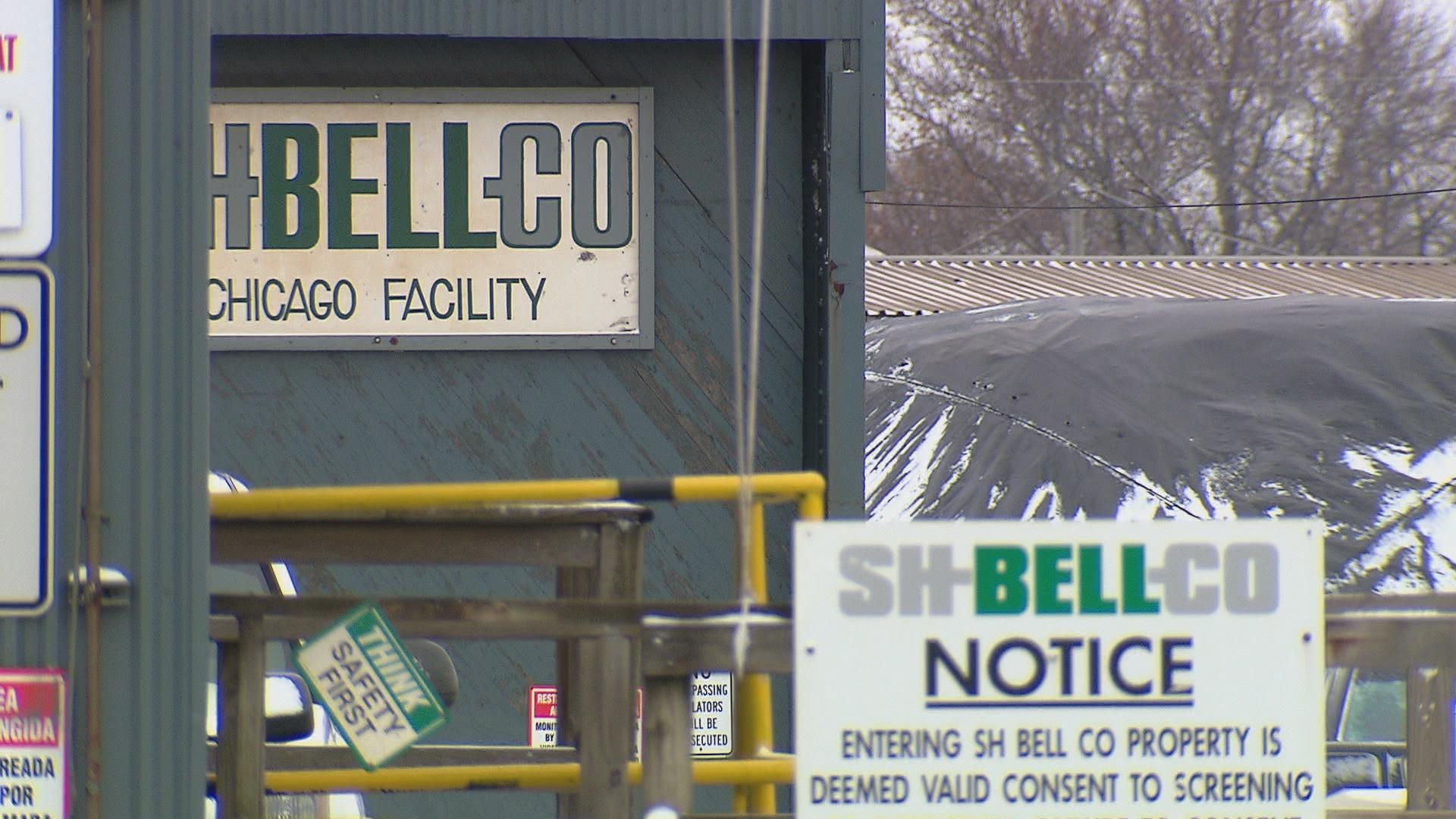 More: Read our full series on manganese on Chicago's Southeast Side
---
S.H. Bell has said it is not the sole emitter of manganese dust on Chicago's Southeast Side and that "there is no public health risk attributable to manganese" from its Chicago facility.
Until the end of February, S.H. Bell had for nearly three years avoided installing air monitors at the facility, which were required after the Environmental Protection Agency cited the company for other violations under the Clean Air Act in mid-2014.
The EPA confirmed that S.H. Bell had met its March 1 deadline for installing five air monitors, one of which the agency said will be used to analyze concentrations of manganese.
Monitoring data will be available on a monthly basis, Morita said.
"We'll do some review of the data and some analysis of the data," she said. "But one month of data isn't necessarily going to tell us the whole story."
Morita said she was not certain how long CDPH would need to collect data before the department can determine whether a public health threat exists.
Earlier this month, CDPH rejected S.H. Bell's plan to control manganese dust at the facility. In a March 3 letter to an attorney representing the company, Morita wrote that the plan gave "insufficient information" to ensure protection of nearby residents.
S.H. Bell has until April 3 to submit a revised plan to the city.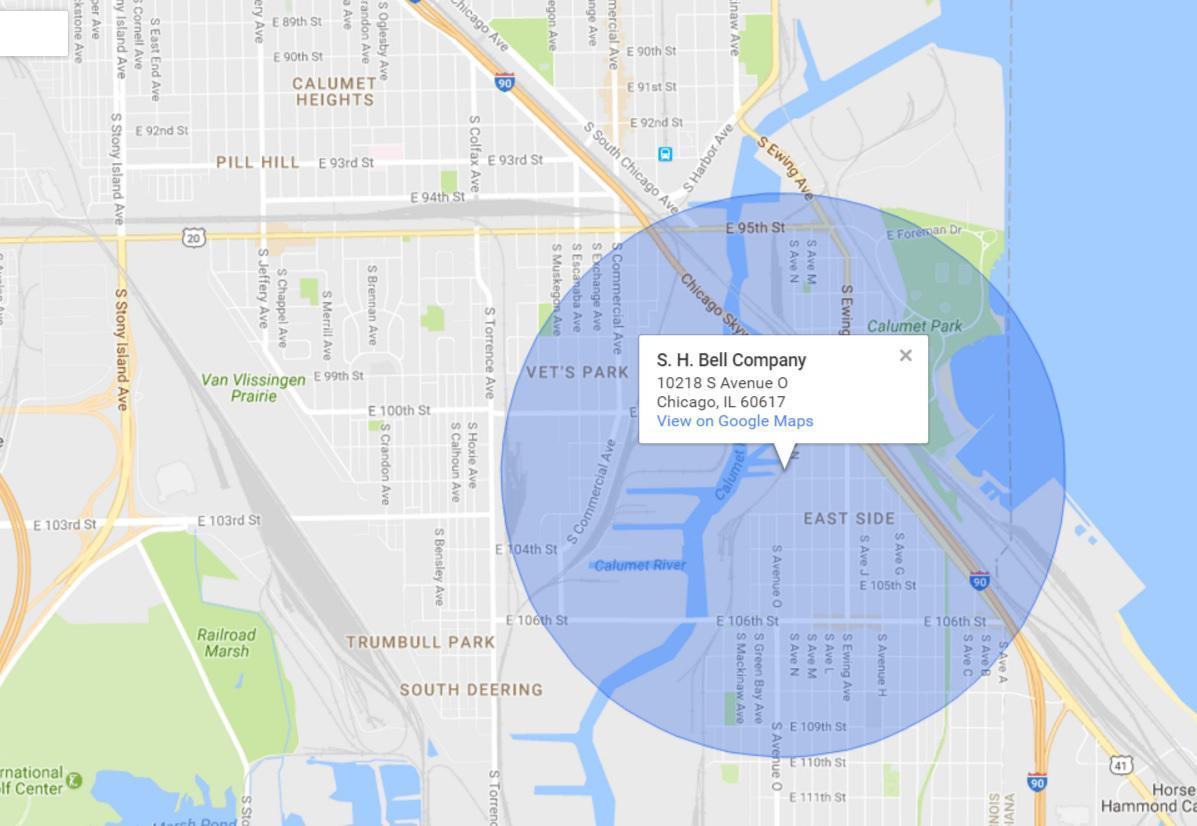 About 20,000 residents live within one mile of S.H. Bell's Chicago facility, according to the EPA.
Nearly 20,000 people, a majority of them low-income, live within 1 mile of the facility in predominantly Latino neighborhoods, according to data from the EPA.
Several advocacy groups have called on the city to ban storage of materials containing manganese in residential areas.
Morita said the city needs more information before it would consider amending zoning regulations to prohibit manganese storage. She also pointed to new rules adopted by the city in 2014 requiring bulk storage facilities such as S.H. Bell to minimize dust emissions.
"All of these kinds of things will help to limit dust in the environment," she said. "If we can ensure clean air with those kinds of measures, then I don't know that it's appropriate for us to prohibit all storage [of manganese]. But we don't know what's happening at S.H. Bell for sure.
"If it were necessary, I think we would do that," she said about prohibiting storage of manganese. "I think we've made it clear we take air quality very seriously."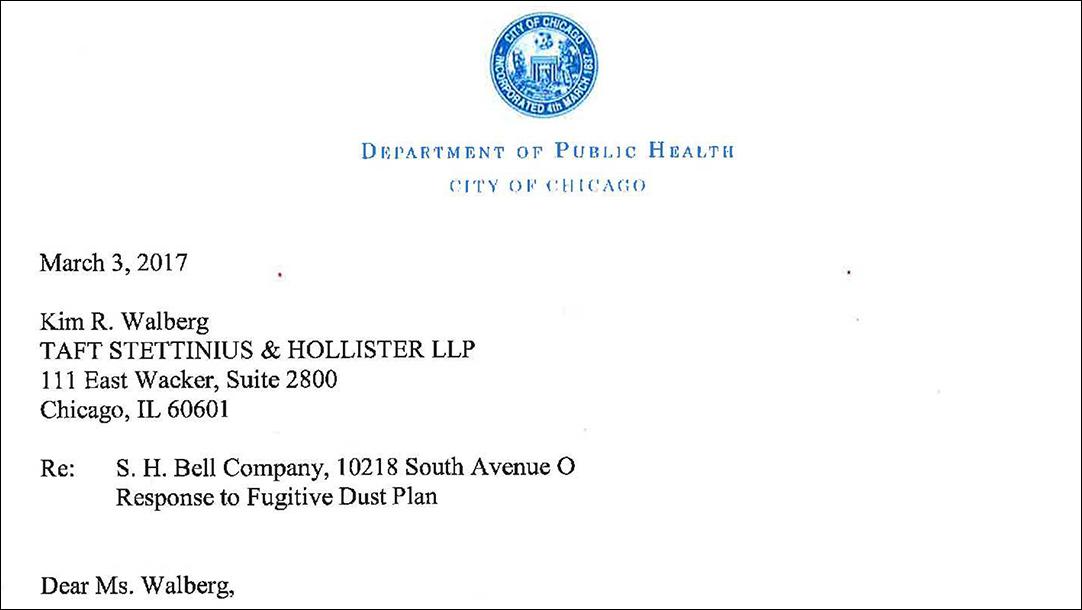 Document: Chicago Department of Public Health letter to S.H. Bell In addition to examining the area near S.H. Bell, a CDPH spokesperson said the department will use the EPA's Toxic Release Inventory (TRI) database and other available records to determine if other businesses in the city are handling or could be handling manganese.
The TRI database shows 18 facilities in Chicago that handle materials containing manganese or manganese compounds. According to the EPA, the TRI compiles data submitted by industry on the releases and management of toxic chemicals. The database relies on self-disclosure from companies.
Southeast Side advocates have said they are concerned about continuing oversight at S.H. Bell and other facilities given the uncertain future of the EPA, which faces massive cuts based on the budget proposed by President Donald Trump.
But Morita said her department would keep tracking pollution and other environmental hazards.
"The city will continue to do what we feel is important to ensure the safety of our community," she said. "It doesn't matter what's happening at the state and federal level."
Follow Alex Ruppenthal on Twitter: @arupp
---
Related stories: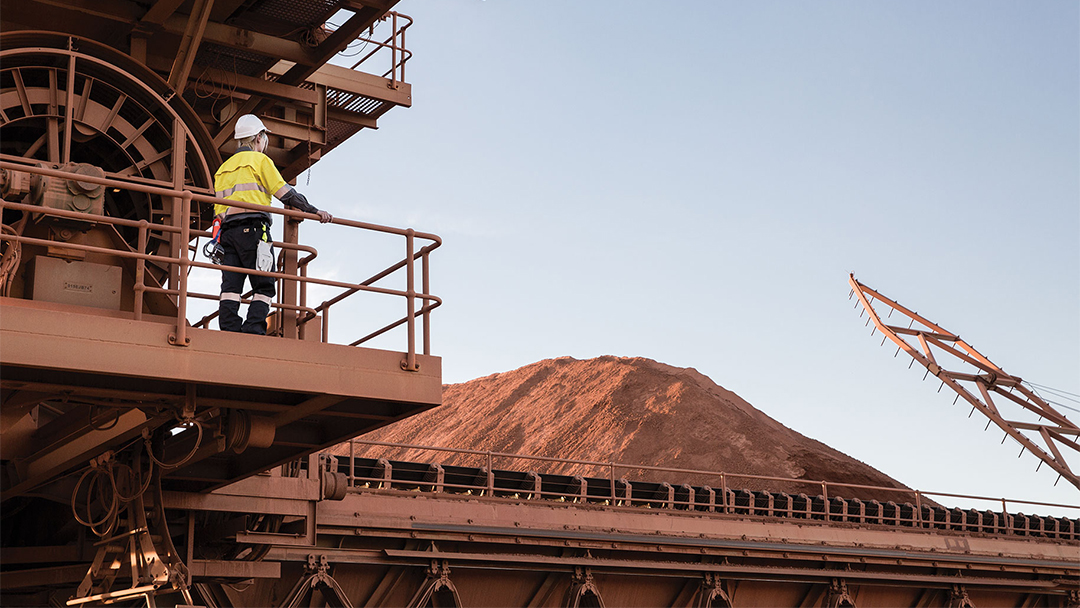 Neurologist: Manganese Exposure Limits Not Adequate
March 9: Federal limits for exposure to manganese might not be adequate to protect public health, says a Washington University neurologist.
---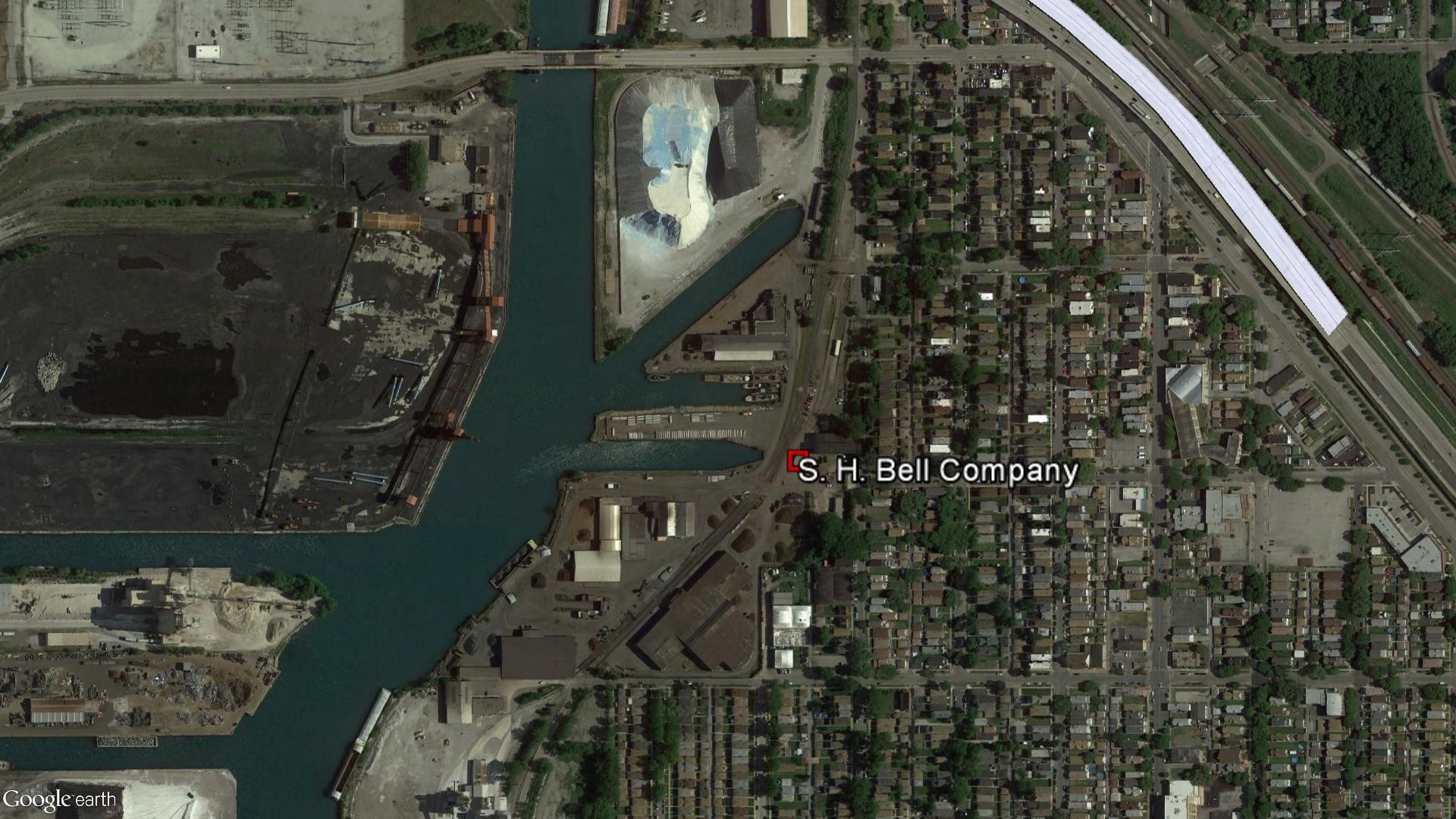 Alderwoman: More Info Needed to Evaluate Chicago Manganese Ban
March 7: Several groups are calling on Chicago to ban storage of materials containing manganese in residential areas.
---
Chicago Rejects Company's Plan to Control Manganese Dust
March 6: A company on Chicago's Southeast Side has 30 days to submit a revised plan to control the release of manganese dust, according to the city's Department of Public Health.
---