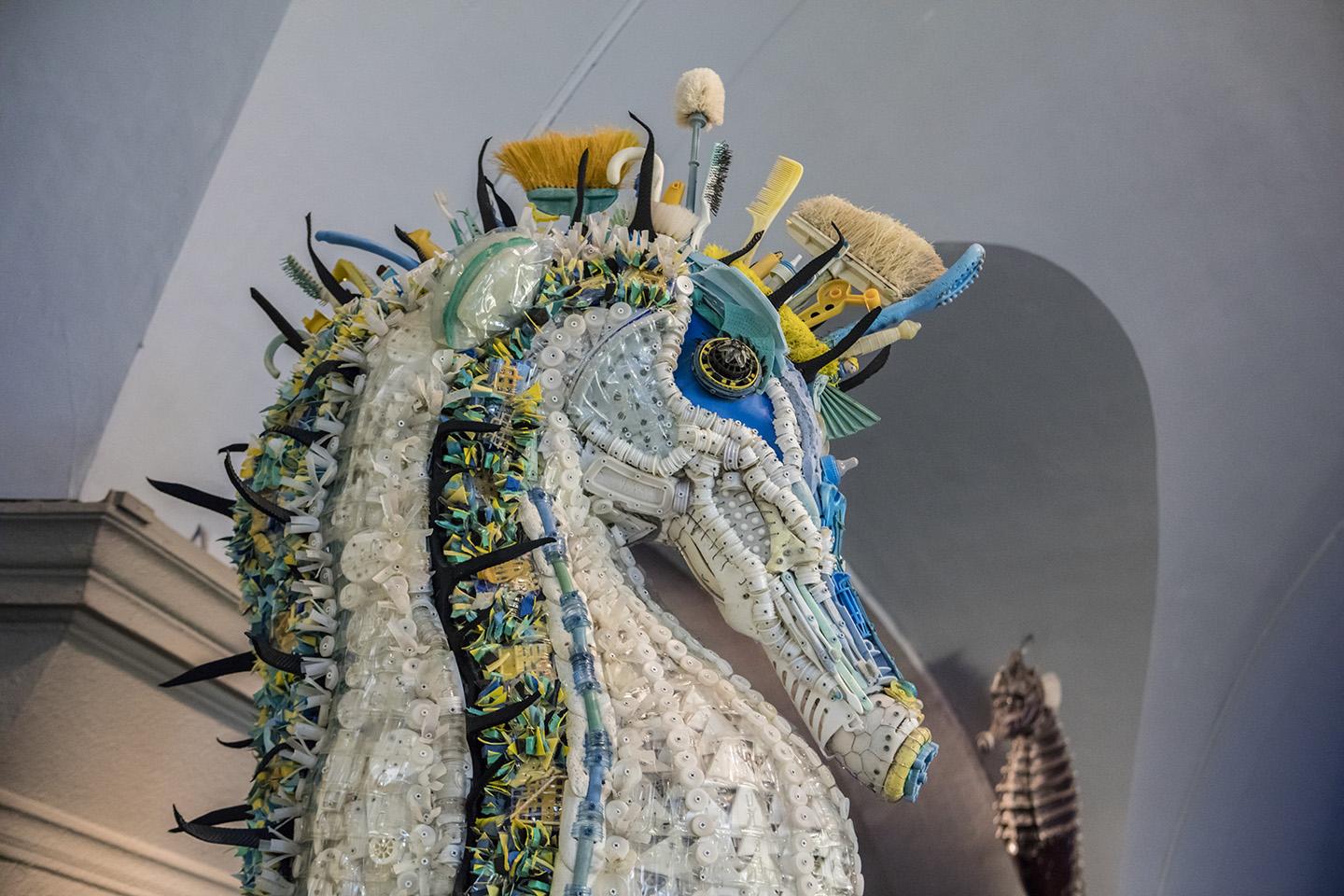 (©Shedd Aquarium / Brenna Hernandez)
The newest creature at Shedd Aquarium is a piece of garbage – a lot of garbage.
Stella the Seahorse, a 1,600-pound sculpture made entirely of plastic debris from Pacific Coast beaches, is now on display near the aquarium's Oceans Gallery, across from the seahorse habitat.
Standing 13 feet tall, Stella is comprised of toothbrushes, toy shovels, drink bottles, bottle caps, flip-flop cutouts, hairbrushes, brooms, baby pacifiers and more. The sculpture represents a seahorse's unique body shape, including a long snout, distended belly and looped tail.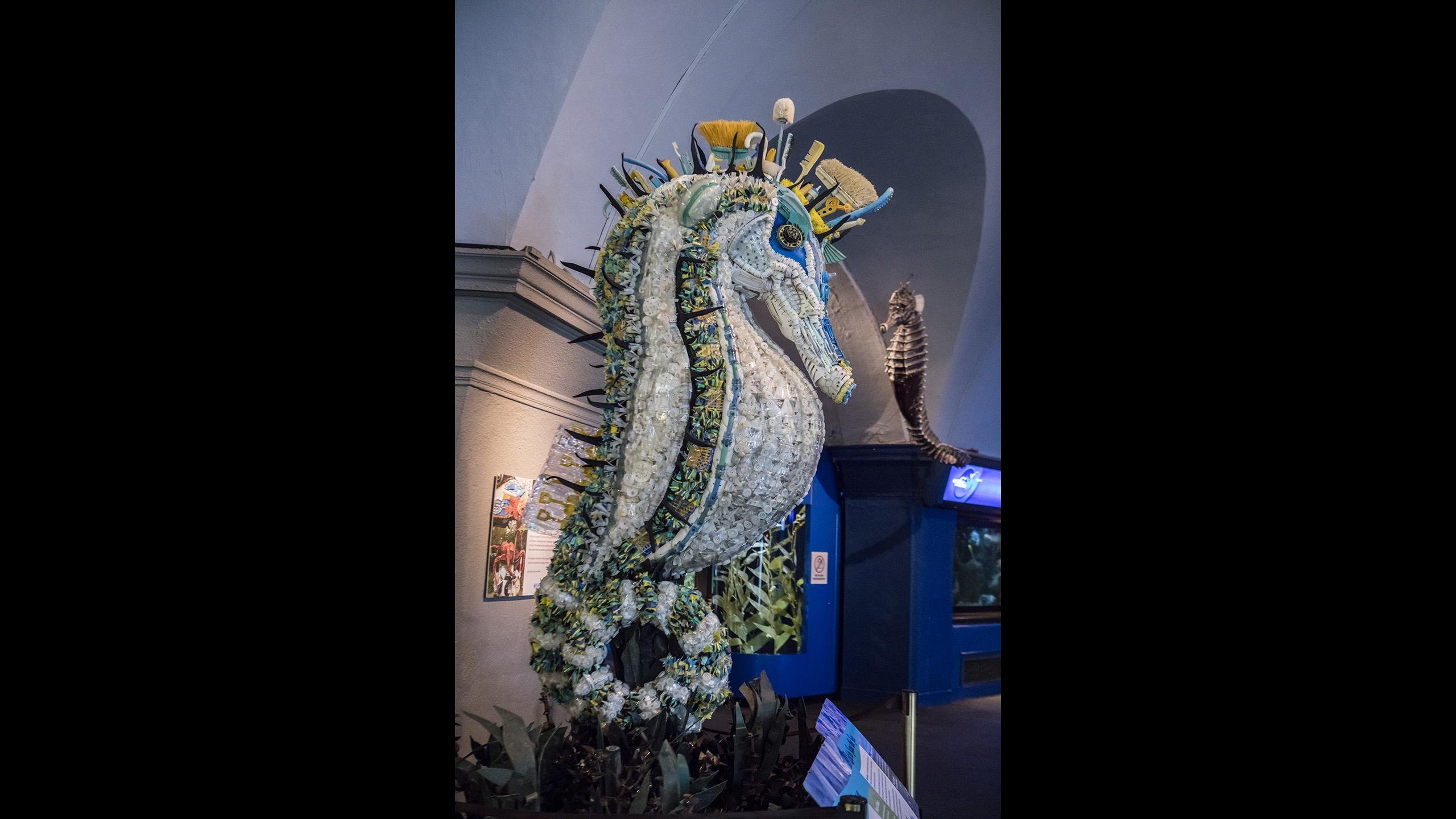 (©Shedd Aquarium / Brenna Hernandez)
Stella is the first installation of a traveling art exhibit that debuts at the aquarium Sept. 23, its first stop in the Great Lakes region. "Washed Ashore: Art to Save the Sea" is a collection of 19 sculptures representing marine animals made from plastic waste.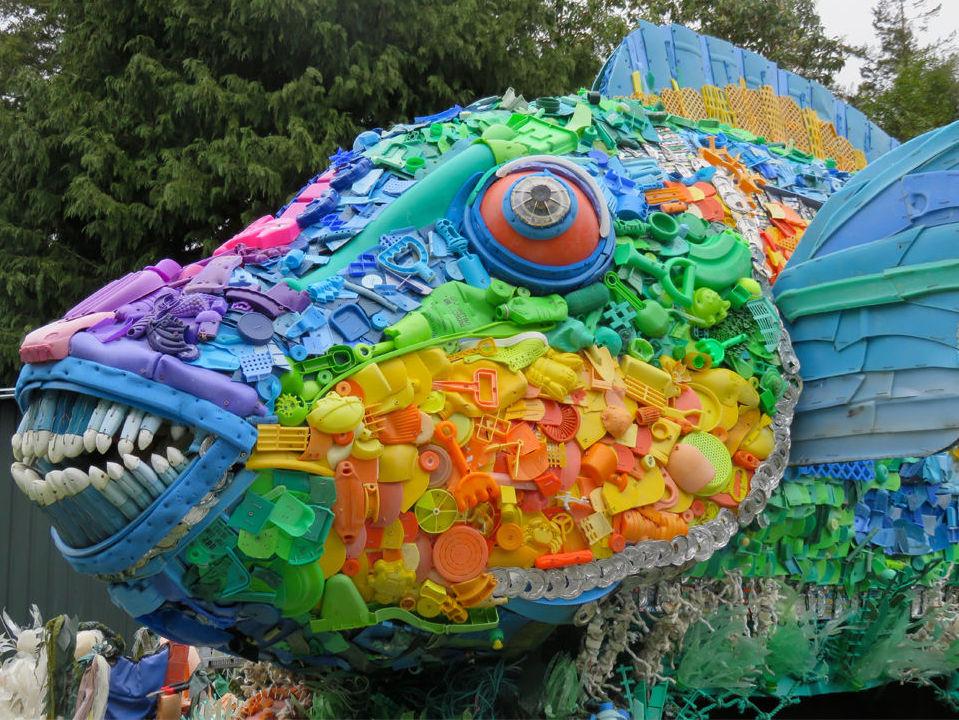 (©WashedAshore.org)
The exhibit, Shedd says, will give visitors a powerful visual reality of the proliferation of plastic pollution in the world's waterways. Shedd recently launched a new initiative to reduce plastic waste, noting that about 8.8 million tons of plastic enter the ocean each year, or roughly a dump truck full of plastic every minute.
The yearlong exhibition, which will be included in Shedd's general admission ticket, also features a rockhopper penguin, sea jellies, clownfish, shark and sea lion pups.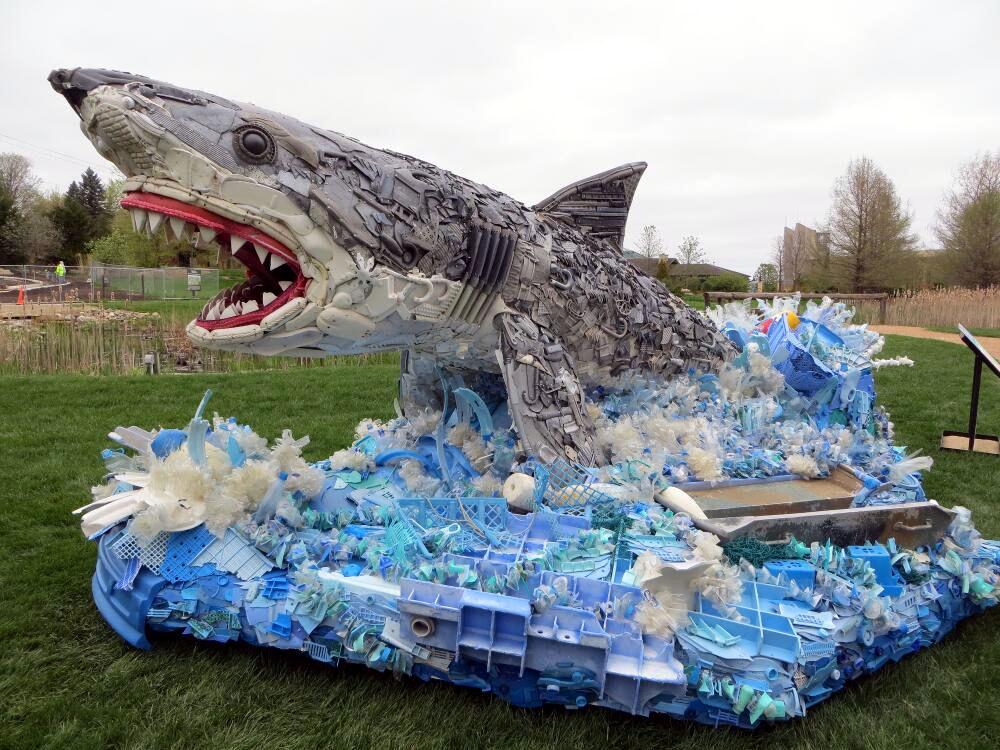 (©WashedAshore.org)
Stella, meanwhile, represents a group of distinctly shaped fish that live in the Atlantic, Pacific and Indian Oceans. Many seahorse species are in decline because of overfishing and habitat loss, according to Shedd.
Learned more about the "Washed Ashore" exhibit on Shedd's website. 
Follow Alex Ruppenthal on Twitter: @arupp
---
Related stories: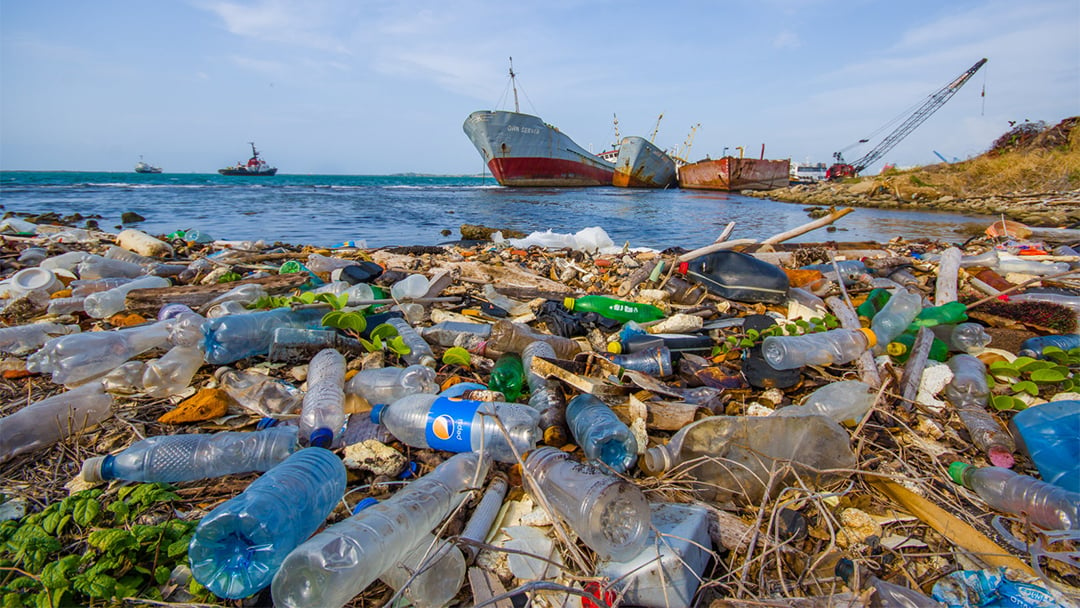 Shedd Takes Aim at Plastic Bottles in New US Effort to Cut Pollution
July 10: First went the plastic bags, then the plastic straws. Now they're coming for more. The Shedd Aquarium announces a new initiative to significantly reduce or eliminate the use of disposable plastic bottles by 2020.
---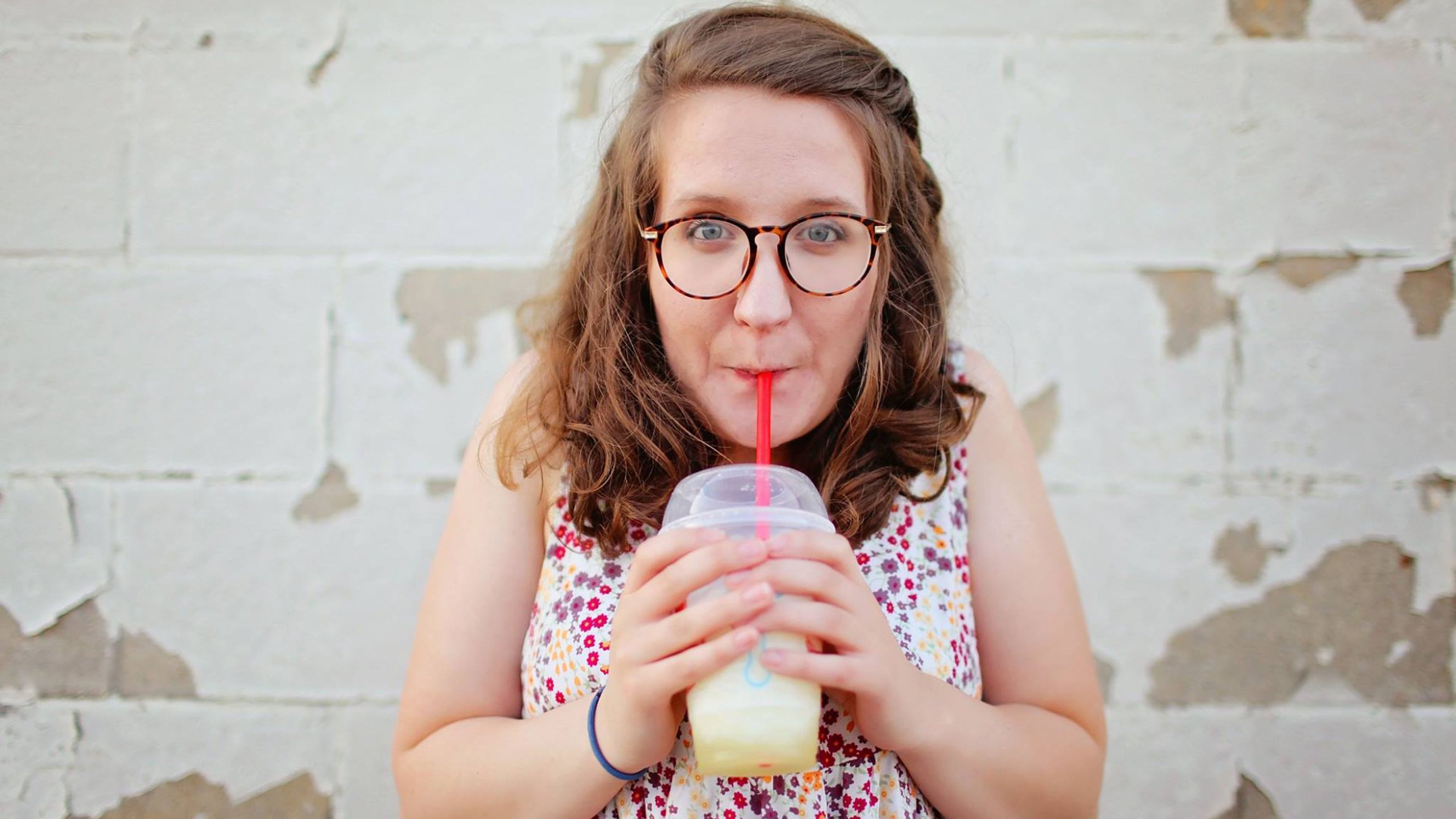 Chicago Restaurants Ditch Disposable Straws for a Day to Cut Plastic Waste
June 15: Americans use an estimated 500 million straws each day, but a Shedd Aquarium initiative is trying to put a dent in that figure. Last week, nearly two dozen restaurants joined the effort.
---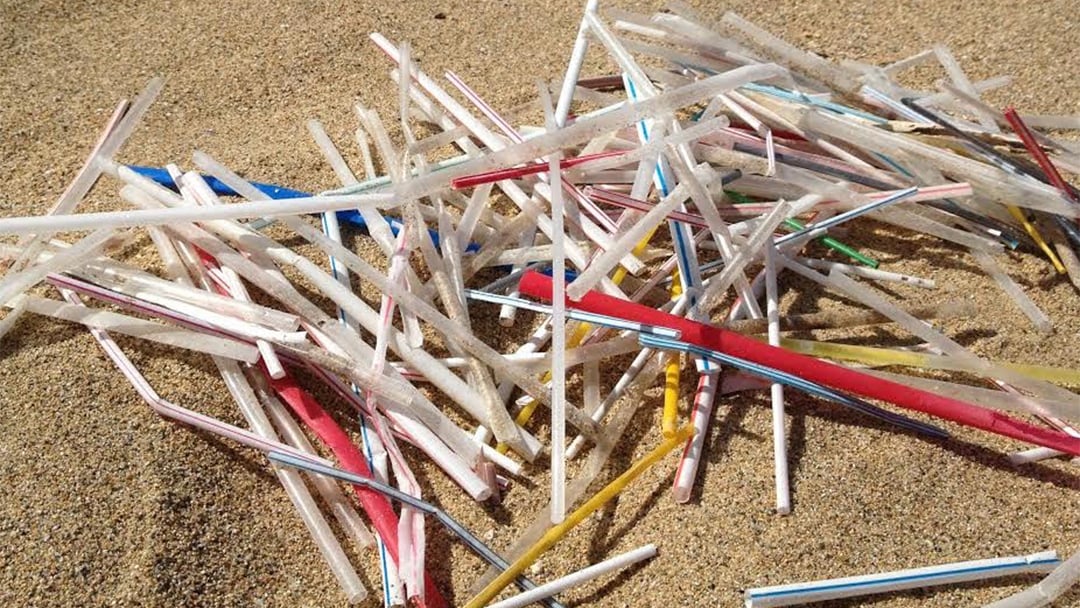 Shedd Aquarium Wants You to #SheddTheStraw for Earth Day
April 2: With an eye toward Earth Day, Shedd Aquarium has launched a campaign encouraging people to switch from single-use plastic straws to reusable or biodegradable alternatives.
---