Think of your favorite musicals from the last 30 years, and chances are Alan Menken has written some of the hit songs that get stuck in your head, from "Little Shop of Horrors" to "Hercules."
Now, one of those animated musicals is being brought to life on stage. We sit down with Menken to talk about remaking a classic, and the "keys" to his success.
He's the brain behind little musicals you might have heard of like Disney's "The Little Mermaid," "Beauty and the Beast" and "Aladdin" – both the movie and now the hit stage musical, playing at Chicago's Cadillac Palace Theatre.
"Disney actually came to me and said we want to do a stage version of 'Aladdin,'" Menken said. "An adaption of the movie. I said no, no no, we have a treasure trove of these lost songs that Howard Ashman and I wrote. I really want to find a way to get those in."
Back before Disney released the animated movie "Aladdin" in 1992, Menken and his now-late partner Howard Ashman composed multiple songs for the film that were never used.
But for the stage, Menken was able to revive them, including a song Aladdin sings to his mother, "Proud of Your Boy."
"The Howard Ashman material is precious," Menken said. "There's not going to be any more of it. He was the best of our generation, and his death was tragic. To me it's the main reason why it was so exciting to bring 'Aladdin' to the stage – was to bring back that quality."
It's not the first time Menken has worked on a classic Disney musical that found a new life in a different medium.
Menken composed new music for the live-action "Beauty and the Beast" movie.
"The challenges are that for me, the animated movie, for instance, was complete. Or when we did 'Little Shop of Horrors' on stage, it was complete. Then the movie, or, when we did 'Beauty and the Beast' animated and then you bring it to Broadway, it's complete, and then oh now, we're going to do a live action movie and what do I add?"
But he's found a way to collaborate with other artists – and keep adding.
"And now we're doing 'Aladdin' for film, as well. Guy Ritchie is directing, and that's a whole new world," Menken said.
Though the tales seem old as time, Menken believes they're still "Part of Your World" (to quote a Menken song title from "The Little Mermaid") because they are timeless.
"To get to work on these and to tell these new fairy tales, or new stories, through animation is a privilege," Menken said. "I think it really lives on with people because of the kind of stories they are and also cause the way we've told them."
The musicals themselves have garnered a spate of awards and Menken right along with them: eight Oscars, 11 Grammys and seven Golden Globes.
He says the key to his continued success doesn't come from a magic carpet ride or from rubbing a genie's lamp.
"Basically to not have it be about you. It's about the process. It's about the process of writing. If you write a song, and someone goes, 'I don't know if that song's gonna fit.' Just let it go and move on," Menken said. "Keep going into the new with an open heart and mind.
"What's precious is not what you write. What's precious is your talent, your soul, and you'll apply that to something else. I guess that's been the key for me."
Follow Brandis Friedman on Twitter: @BrandisFriedman
---
Related stories: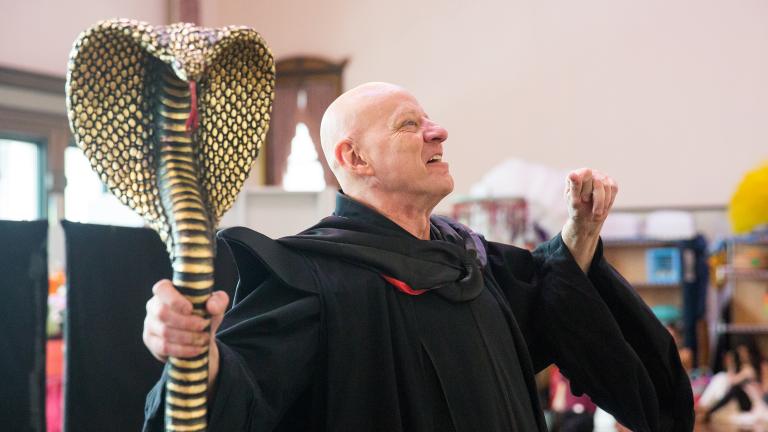 'Aladdin' National Tour Begins Magic Carpet Ride in Chicago
May 11: A conversation with actors Anthony Murphy and Chicago's own Jonathan Weir from the production "Aladdin."
---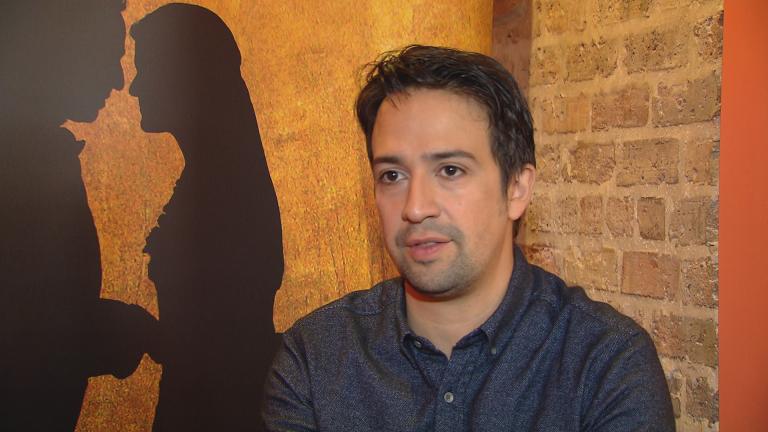 'Hamilton' Creator Lin-Manuel Miranda: Chicago is Best Theater Town
Sept. 22, 2016: "Hamilton" creator Lin-Manuel Miranda talks about Chicago, "Sesame Street" and his theatrical blockbuster.
---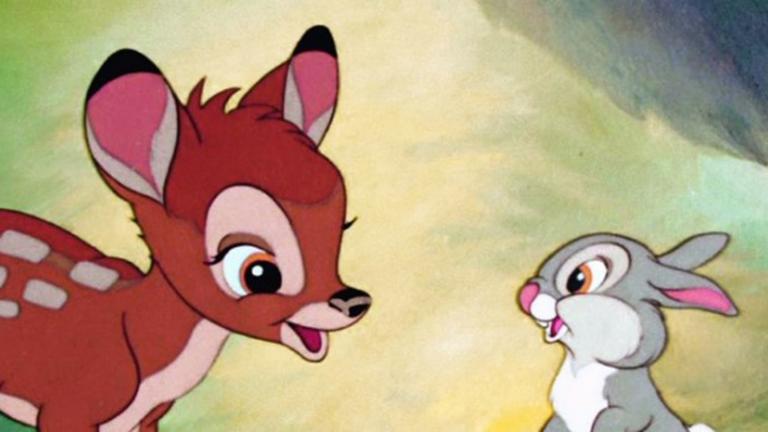 He Was the Voice of Bambi – And So Much More
Oct. 29, 2014: We speak with a one-time actor who worked with Boris Karloff and Walt Disney—and served three tours of duty in Vietnam.
---